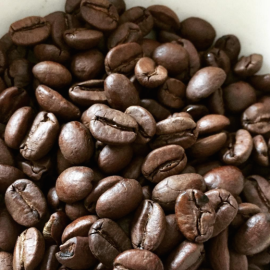 So, your brand has embraced blogging.You've set one up on your site, picked out a theme and the blank screen is awaiting for content genius to grace the page. And waiting. And waiting.
Now that you have a blog, what do you put on it?
It can be paralyzing to have a blog but not know what to write about. The possibilities are endless, and there is so much content fodder to choose from that it's almost too much. It's hard to know where to start. Pro tip: a great place to begin is your brand news!
Each week, Dish Works scours the internet for those sage brands with quality content. Luckily we don't have to look far because these blogs shine bright. In our searching, we've found food blogs, food businesses, wine companies, lifestyle brands, tourism sites, real estate groups, craft spirits, food subscription box services and community food markets.
Today, we've got a coffee roaster who keeps its blog as a go-to resource on all things regarding the brand.
Give a warm internet welcome to Ceremony Coffee Roasters.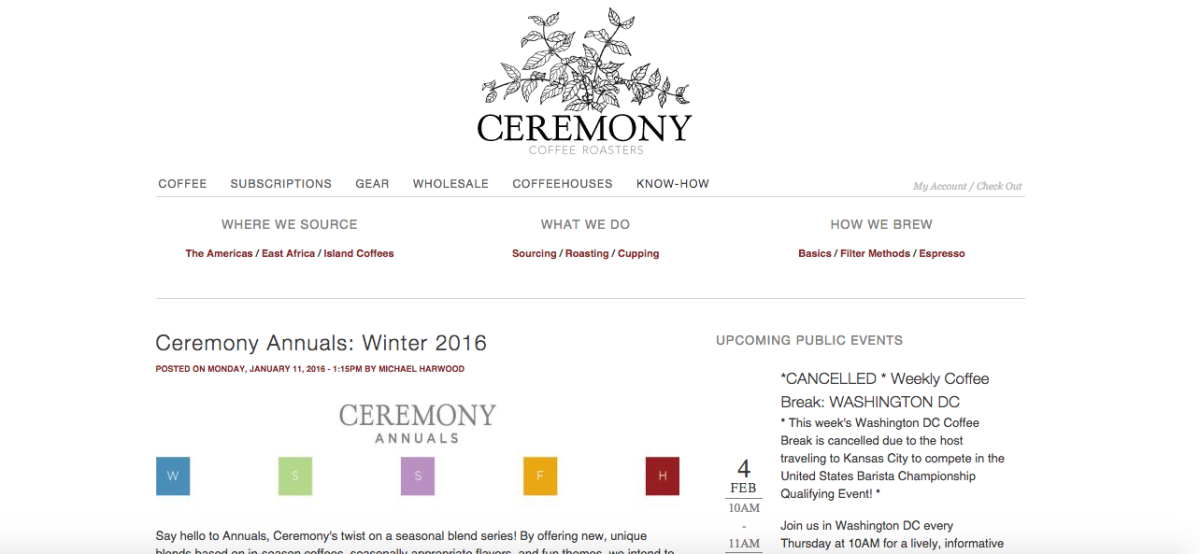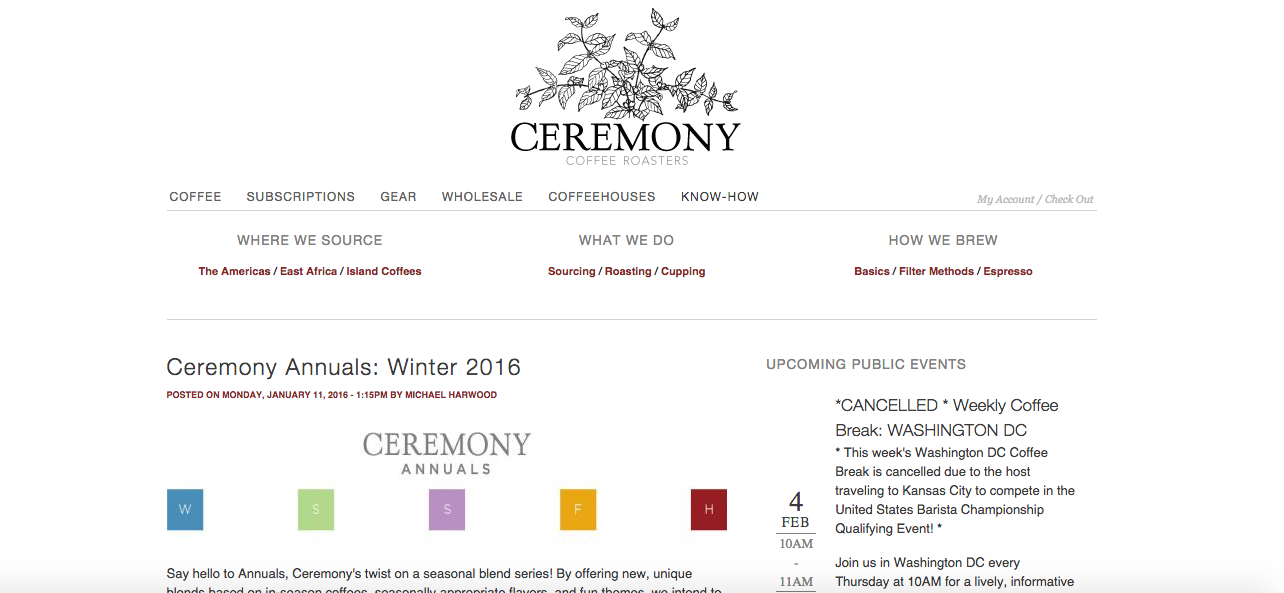 Here's what we love about the Ceremony Coffee Roasters blog: it's like their own personal news channel. Want to know what blends are returning or the latest news on their Baltimore cafe? The Know-How blog is the place to go. Ceremony has also wisely aligned its calendar on the right sidebar of the blog for updates on events and community happenings.
Using your blog as a place to store all of your brand's news is a great way to connect with your audience, giving them an exact location to go for new information. For newer businesses just starting out on the blog scene, it's a nice way to ease into blogging. A news-based blog is the perfect foundation to build a brand blog out to include recipes and video down the road.
Headlines say that you've got blogging down to a science, Ceremony Coffee Roasters. Keep it up!
Do you have a restaurant, food or beverage blog that you love? Tell us about it in the comments. And stay tuned for our next pick!
Dish Works' team of professional food or drink brand bloggers is available to answer any content questions. Need help supplementing content? Just ask!
Photo credit: Stephanie Anderson