Brands can benefit from blogging. It's one of the first things we encourage food businesses to do when they assess their content marketing strategy. Just as a warm dining atmosphere and a visually appealing menu help set the tone for an experience with your restaurant, quality blog content sets the tone for your brand and reputation online.
Today's Dish Work's Pick truly understands not only the importance of a blog, but how to use it. Consistent posts, great photography and hometown pride keep us engaged and coming back for more.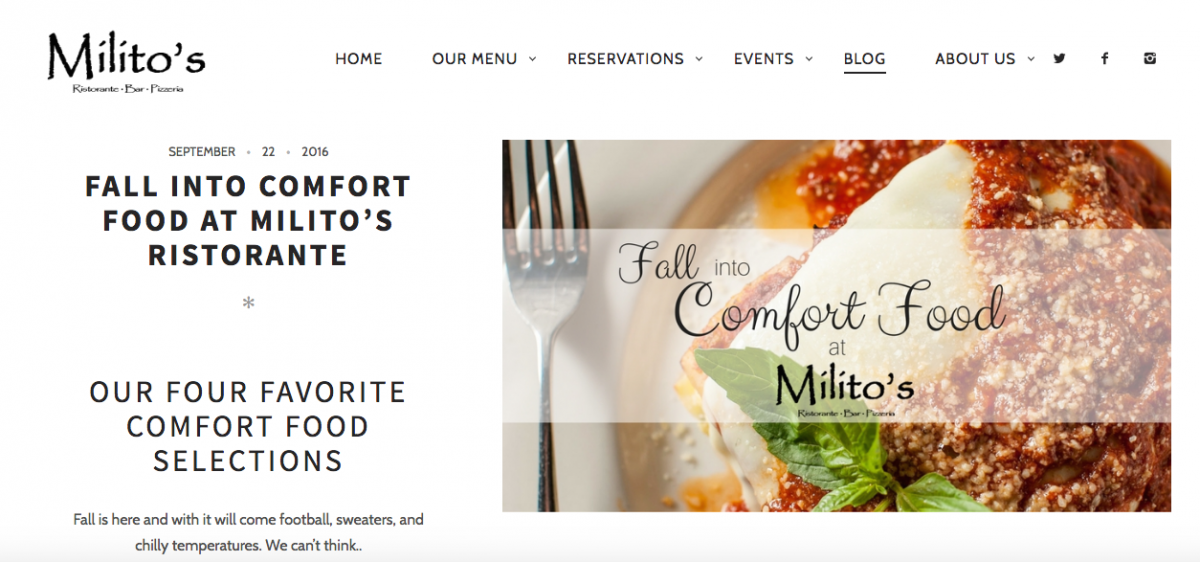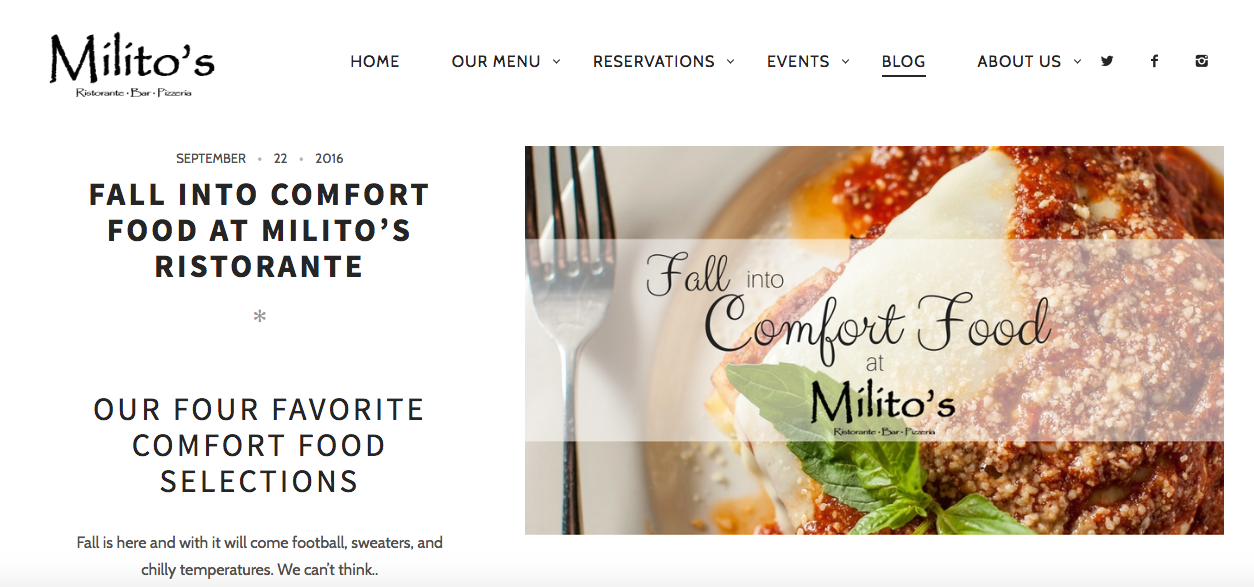 Thanks to a simple, clean look, the Milito's blog is both easy to read and easy to navigate. Upon clicking to the landing page, online visitors don't have to look hard to find the blog. And with intriguing titles and bright photos, readers are immediately drawn in.
Milito's does a great job of posting on a regular basis and providing a variety of content. Whether the restaurant is showcasing seasonal food or proudly sharing how it is involved in the community, content is well-written and in-depth. By using the blog as a resource for local events and happenings, Milito's draws people to its location and benefits when visitors dine with them. The restaurant also has a rich history to share, and the blog is a platform to tell that story.
Once someone is visiting your website, you want them to stick around. Milito's makes its content work for them. We love the smart way that Milito's links back to its own content in each blog post as a way to keep readers engaged and interested.
We've taken a bite of your content, and we're hungry for more. Keep up the great work, Milito's!
Dish Works' team of professional food or drink brand bloggers is available to answer any content questions. Connect with us to learn more about how we can help your restaurant shine with content.
Featured photo credit: Ed Williams