Recipes are so in right now. Culinary-adept internet users are constantly on the prowl for new and exciting ideas to try in the kitchen. Pinterest is a treasure chest of fantastic foodie inspiration—not just for the main meal but also for snacks, from easy party hors d'oeuvres to after-school noshes. And if your snack brand is placing those recipes on Pinterest, it could serve as an effective vehicle for garnering clicks that will drive traffic back to your snack brand site.
Snack brands have an easy in for recipes: their products make great ingredients. We're always imploring brands to start blogging, but snack brands cannot overlook the important opportunity to create their own recipes. There is a hungry audience just waiting for you to develop and share a new way to use your snack product.
Each week we pride ourselves in bringing you top-notch brand blogs as an example of great content to exemplify businesses that are doing it right. This week, we're digging a snack brand that has made a name for itself in the recipe creation department.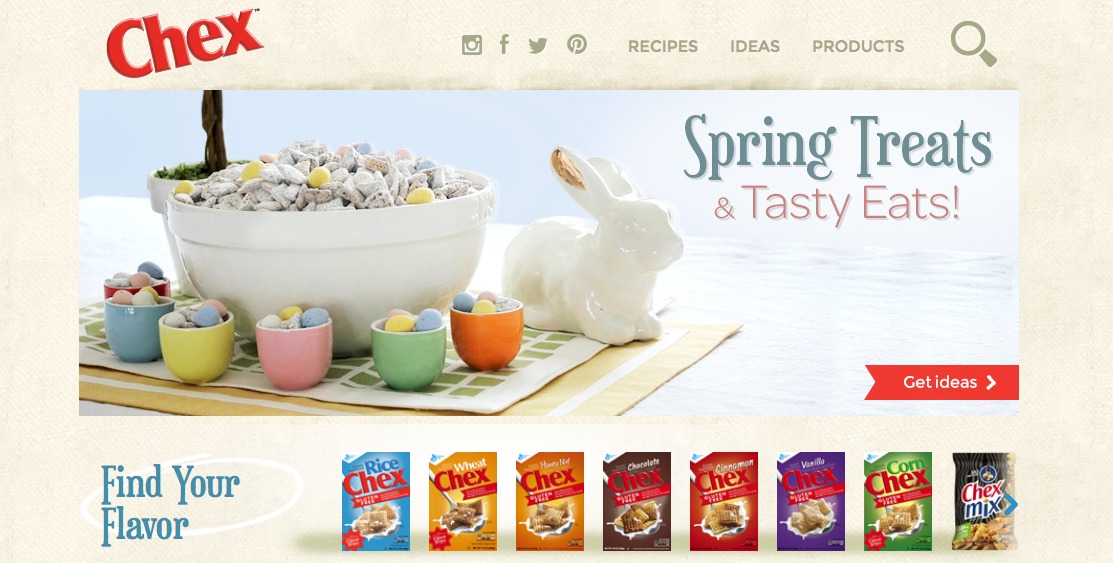 Chex is a familiar face in the breakfast cereal world. But most of us know Chex cereal as a key ingredient to one of our favorite snacks of all-time: Chex Mix! This easily thrown together snack is a favorite among kids and adults alike. The basis is simple: start with Chex cereal, add pretzels, nuts, chocolates (depending on whether you are going sweet or savory), toss with butter and spices and BOOM! It's snack time!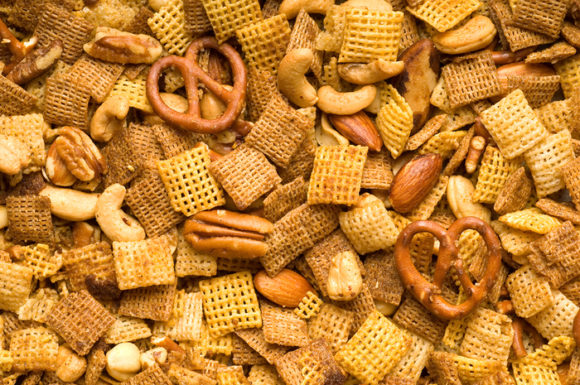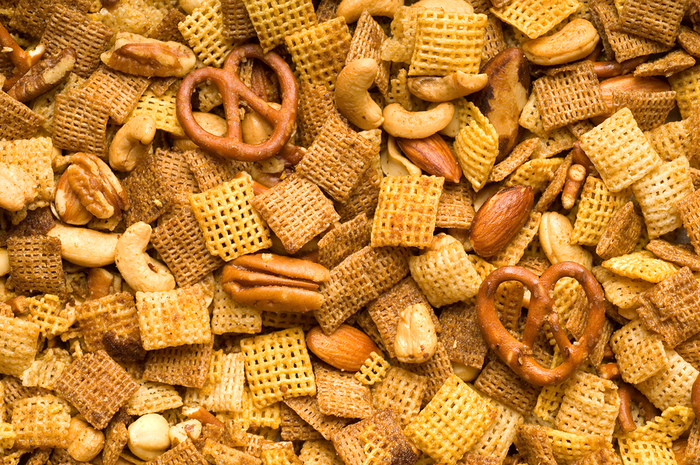 Now that Chex offers a variety of flavors, the brand has opened the door to many recipes options. In a fantastic strategic move, Chex has optimized its entire site as a way to showcase the many combinations of Chex Mix recipes that there are to explore. The moment a visitor lands on the page, he or she is immediately situated in a sea of recipes. Click and keep scrolling to discover interesting mix ideas, including Dill Pickle Ranch Chex Mix, Candied Pecan Chex Mix, Honey-Sriracha Chex Mix and Birthday Cake Celebration Chex Mix.
Even better: Chex doesn't stop just at mixes. They've diversified their recipes to include other concoctions. Consider trying Gluten Free Sundae Cups, Apple Crisps, Parfaits, Chili-Chocolate Cereal Bars or Meatballs. They even offer drink ideas (hello, Mistletoe Margs and Liquid Flannel!).
We're ready to dig in, Chex. Keep those recipes coming!
Dish Works' team of professional food or drink brand bloggers is available to answer any content questions. Need help supplementing content? Just ask!
Photo: BigStock