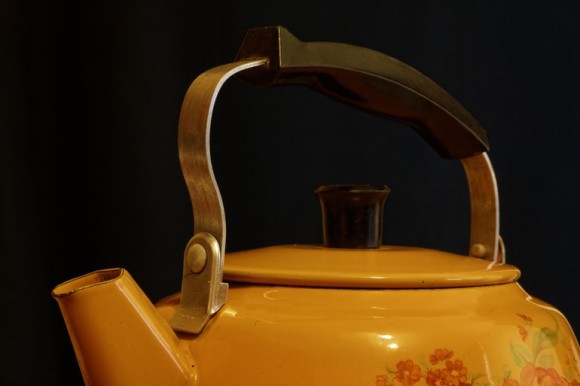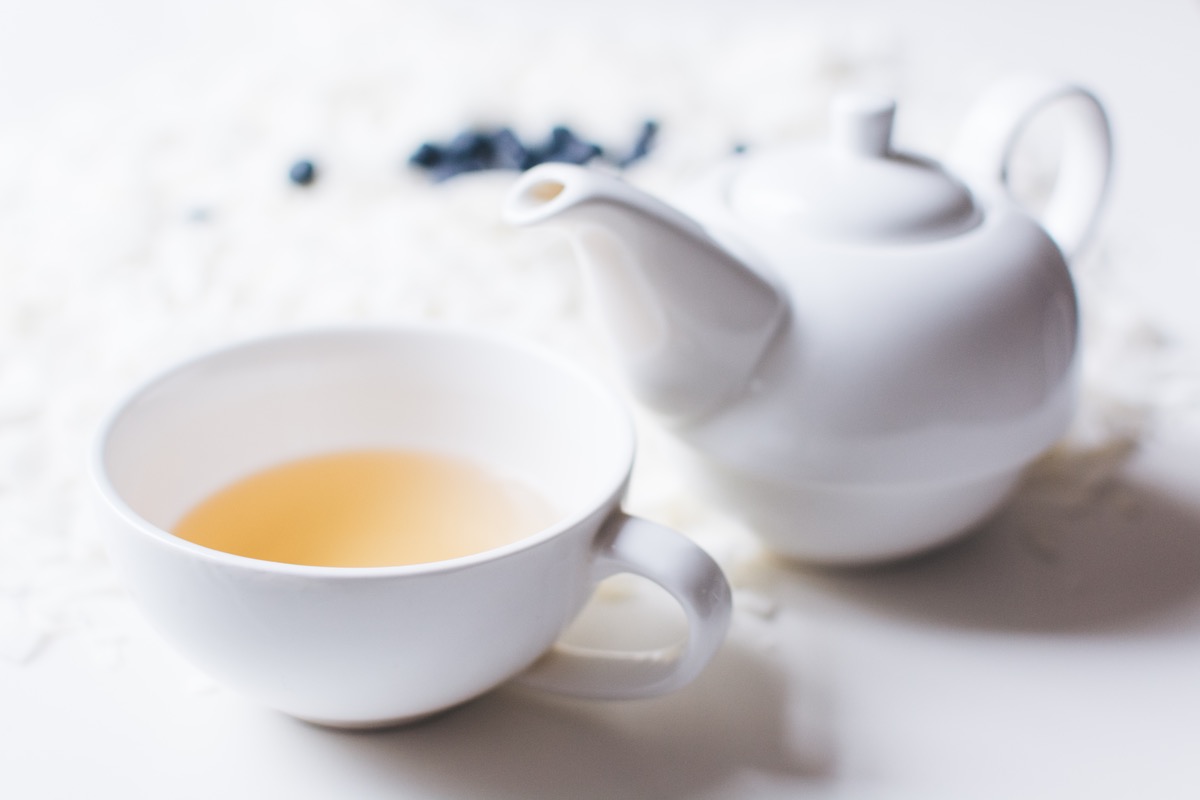 Trail mix is one of the most perfect snacks, often involving some combination of nuts, dried fruit, grains, seeds and, of course, sweets. One may contain a nice mix of almonds, dried apricots, granola, pumpkin seeds and dark cocoa nibs. Another may be made with peanuts, raisins, popcorn, chocolate-covered sunflower seeds and mini marshmallows.
However you mix it, it's a great option for a crowd. Why? Because there is something for everyone. Even if your BFF isn't a big fan of granola, she has the option to pick out the cocoa nibs and almonds. Everyone gets what they want. Everyone is happy. It's a classic win-win scenario.
When it comes to brand blogging (because your tea or coffee business is blogging, right?), it's ideal to offer a snack mix of content: a little bit of this, a little bit of that. You want to make sure there is something for everyone who happens upon your blog. Whether you serve up recipes, behind-the-scenes photo tours, info on upcoming events your brand is attending or something humorous, by offering variety you are bound to give visitors something they enjoy reading.
We've covered many areas of brand blogging on Dish Works. Our aim is to shine a light on those businesses blogging well to serve as examples to others. We've spotlighted food and wine companies, as well as coffee roasters and tea sellers.
This week, on our journey to share the crème de la crème of brand blogging, we've got a tea business that is mixing it up in a way we really love.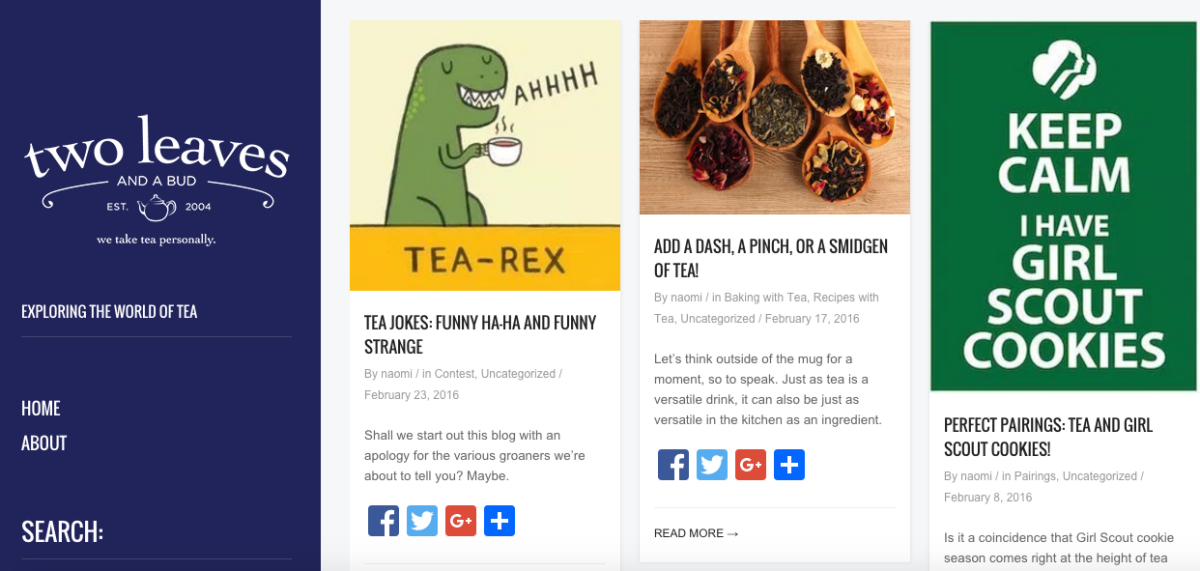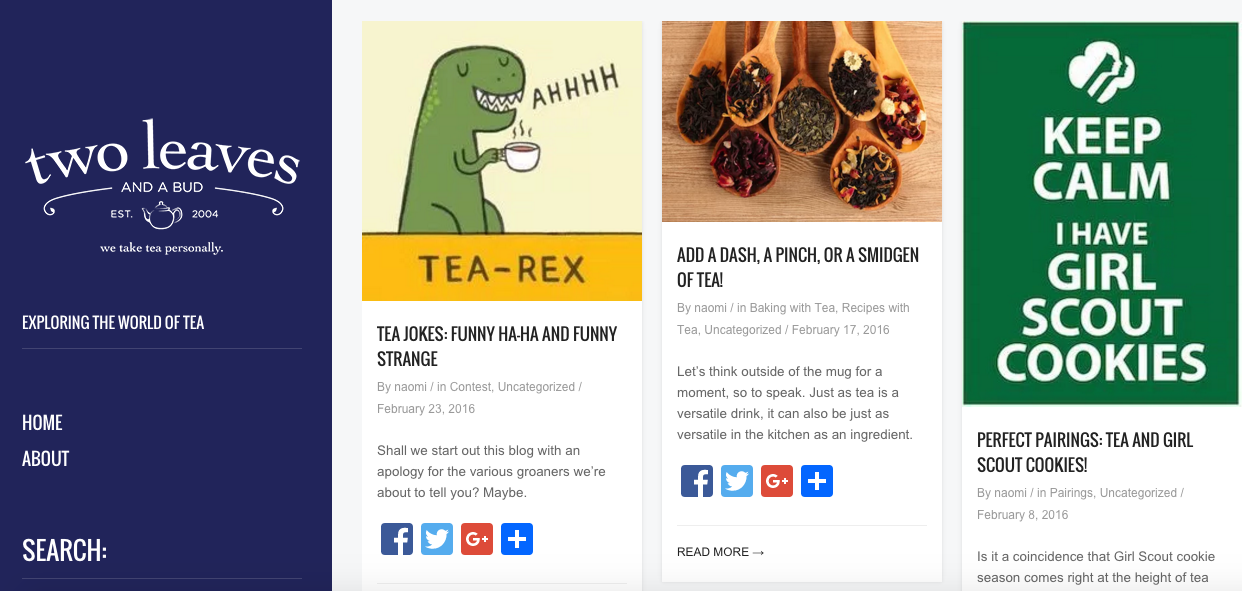 Two Leaves and a Bud is doing two things we affirm: posting consistently and posting a variety of content.
When a brand posts on a regular basis, it's telling customers to keep coming back for content that won't disappoint. Two Leaves does a great job of sharing new content each week.
The landing page is simple, bright and easy to navigate. Content is front and center, so fans don't have to poke around on the site to find it. And the feature images for each blog post are engaging, interesting and entertaining. A picture is the first impression readers have of a blog post and often determines whether or not someone will click over to read.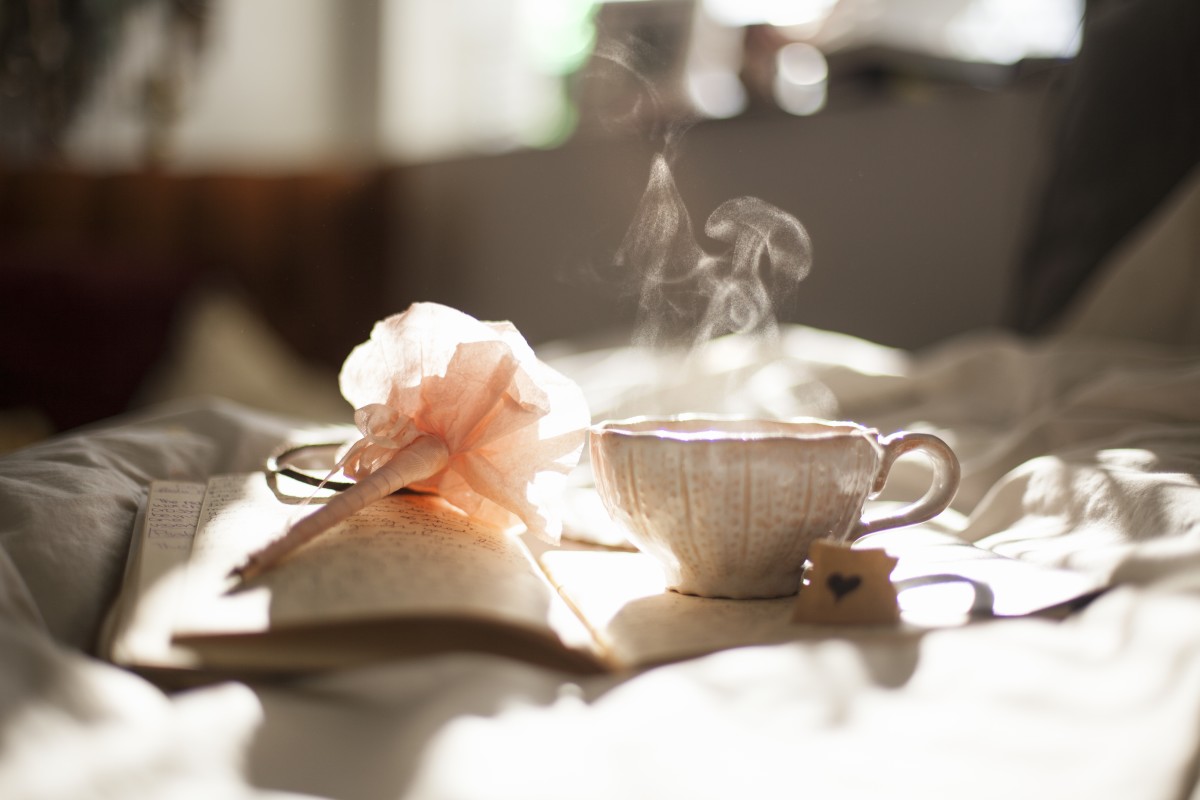 The crux of the Two Leaves and a Bud blog is its content variety. Featured posts are a great indication of what this brand's blog offers: an eclectic assortment of interesting reads. No two blogs are the same, but there is clearly something for every kind of tea fan and blog reader. From tea jokes and company news to tea pairing ideas and recipes, the Two Leaves blog is rich and full, and it keeps visitors wanting more!
Your brand of blogging snack mix is what we're looking for, Two Leaves and a Bud. Keep up the great work!
Dish Works
' team of professional food or drink brand bloggers is available to answer any content questions. Need help supplementing content?
Just ask
!
Top photo, tookapic; bottom photo, Unsplash