You know your business needs to blog (right?), but perhaps you could use a little inspiration. With that in mind, last week we kickstarted a new feature highlighting food, restaurant and beverage blogs that we're absolutely in love with these days. When we see great content that engages readers, shares useful information and just plain kills it, we want to share it with you!
Without further ado, here's this week's Dish Works pick for the food business blog we just can't get enough of, Williams-Sonoma: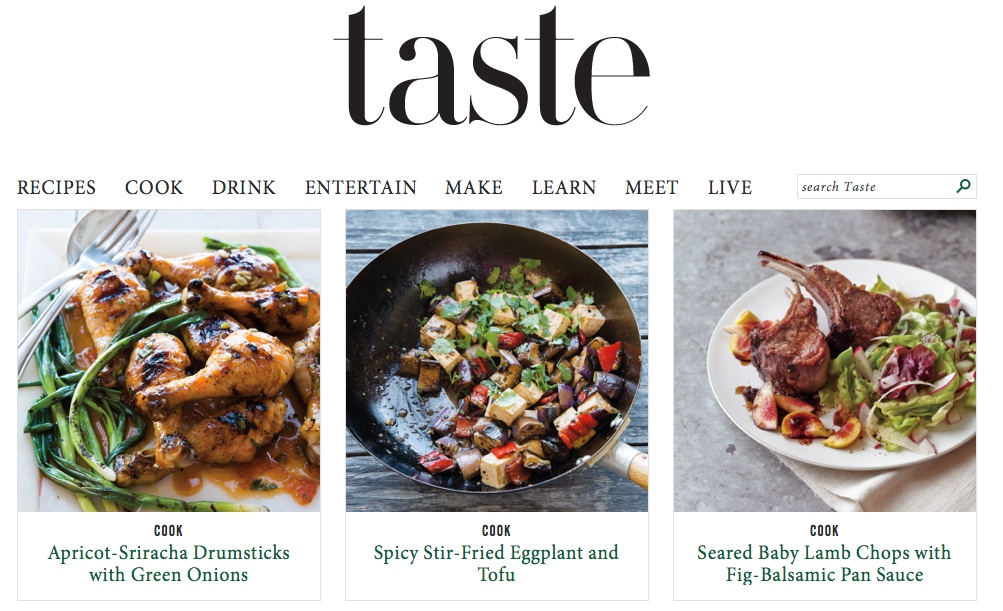 Williams-Sonoma's Taste blog offers up a mix of in-season recipes for all palates, helpful how-tos (check out this post), tips for entertaining, topical gift-buying information for special occasions like Mother's Day and much, much more. It's current, it's trendy … and how about those photos? Stunning!
Why They Are Doing It Right: Taste uses content to present its readers with a lifestyle experience based on the Williams-Sonoma brand. The blog educates potential customers about how to use Williams-Sonoma products through recipes and advice, a very creative way to present the brand to home cooks and those who love to entertain. In addition to teaching people how to use its products in recipes, Taste also brings celebrities into the mix in its "Meet" section via engaging interviews offering must-have advice—thus using established experts to elevate their "in the know" status even more.
Do you have a restaurant, food or beverage blog that you love? Tell us about it in the comments. And stay tuned for next week's pick!
Dish Works' team of professional food or drink brand bloggers is available to answer any content questions. Need help supplementing content? Just ask!