We recently posed a question on the Dish Works blog that's been on our mind: are NFTs the future of culinary content? 
It does feel like NFTS (non-fungible tokens) are opening new pathways for marketing and brand interactions, and it's no surprise that global food companies with massive marketing budgets are beginning to experiment and play in these emerging virtual spaces.
For an overview of what NFTs are and how they work, see our blog post here.
The upsides to using NFTS as culinary content are that they feel relevant and exciting, and may help energize a younger demographic. However, there are also potential pitfalls: like with any cutting edge marketing effort, even small missteps can make brands seem culturally out of touch, or like their efforts are overly corporate and inauthentic. Avoiding cringey moments can be hard for huge brands — remember when Taylor Swift fans started the hashtag #BurgerKingIsOverParty after the chain made a mildly unfriendly dig at the pop star on Twitter? Trying too hard to be cool so often backfires for these corporations.
This is likely while you'll find that most big food brands dropping NFTs are commissioning works from established artists, and most are incorporating a charitable component, as well. Dedicating this level of time and resources to making custom NFTs might not be a feasible investment for smaller food brands, but it is interesting to see how the big players are engaging with the medium and how the public is responding.
Throughout the last year, here are a dozen food brands that we've seen releasing NFTs: 
Our Spicy Potato Soft Tacos can now live in your hearts, stomachs and digital wallets. https://t.co/IC8b45lmd9 pic.twitter.com/FJUcuwCuyy

— Taco Bell (@tacobell) March 8, 2021
Taco Bell was the first major food brand to release NFTs. In March of 2021, the fast food brand commissioned artists at Deutsch LA, an ad agency in New York, to create GIFs representing its iconic tacos. In total, 25 GIFs were released, each one priced at just $1, a nod to the pricing on Taco Bell's menu. The series sold out quickly, with proceeds going to the Taco Bell Foundation. Some of the Taco Bell NFTs are now for sale on the Secondary Market for between $3 and $313,000.
This campaign provided a profound way for the brand to connect with diehard fans, with buyers receiving $500 e-gift cards with their NFT purchases.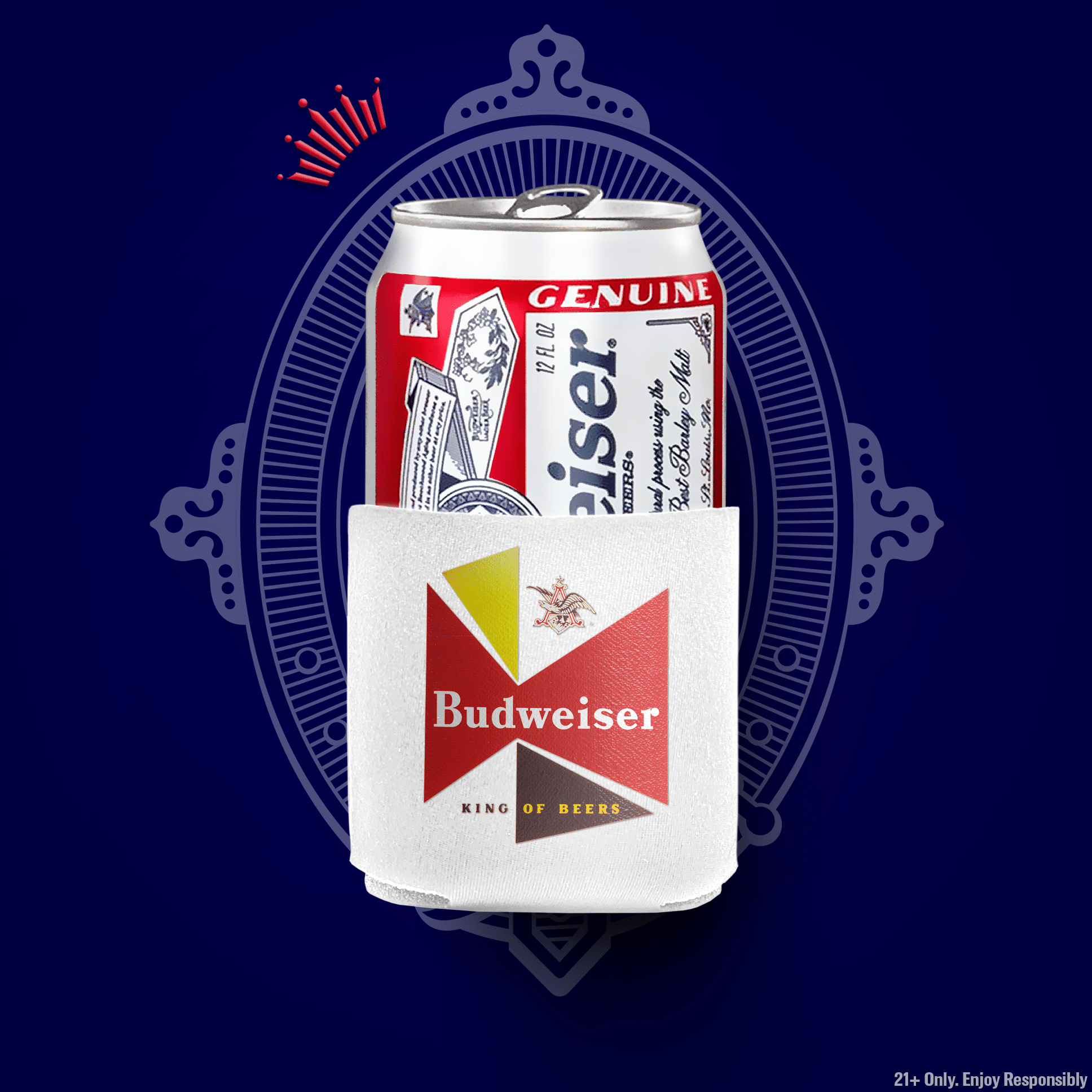 In November of 2021, Budweiser released its first NFT drop: 1,936 unique digital designs of beer cans, called the Budverse Cans Heritage Edition. Each image was generated using archived photos, ads and designs from Budweiser's history, which, you guessed it, dates back to 1936. There were two levels offered: 1,900 Core Heritage NFTs, minted and priced at $499 each, and the Gold Heritage set, listed for $999 each. 
This was a strong campaign for Budweiser: it garnered a lot of media attention, and the limited number of assets prompted fans to get involved. Plus, each NFT doubles as an entry key to the "Budverse" which can unlock exclusive benefits and rewards. This focus on interaction and community is a well-executed use of NFTs as content.
The Budweiser family of brands appears to be committing to NFTs as a future marketing strategy. In January 2022, Budweiser dropped a second NFT project: Budweiser Royalty, 11,000 collectible cards featuring 22 emerging musicians who are poised to lead the music industry.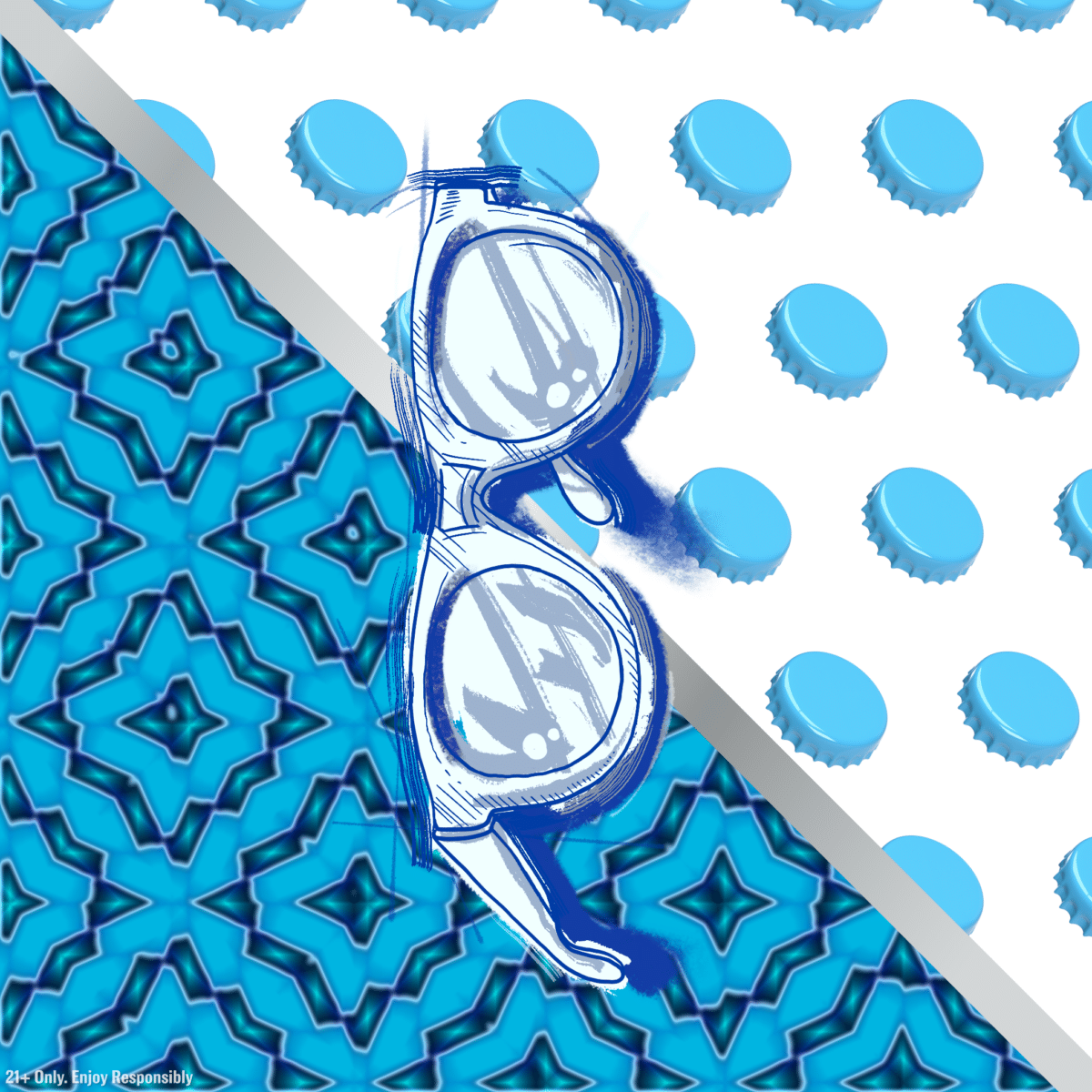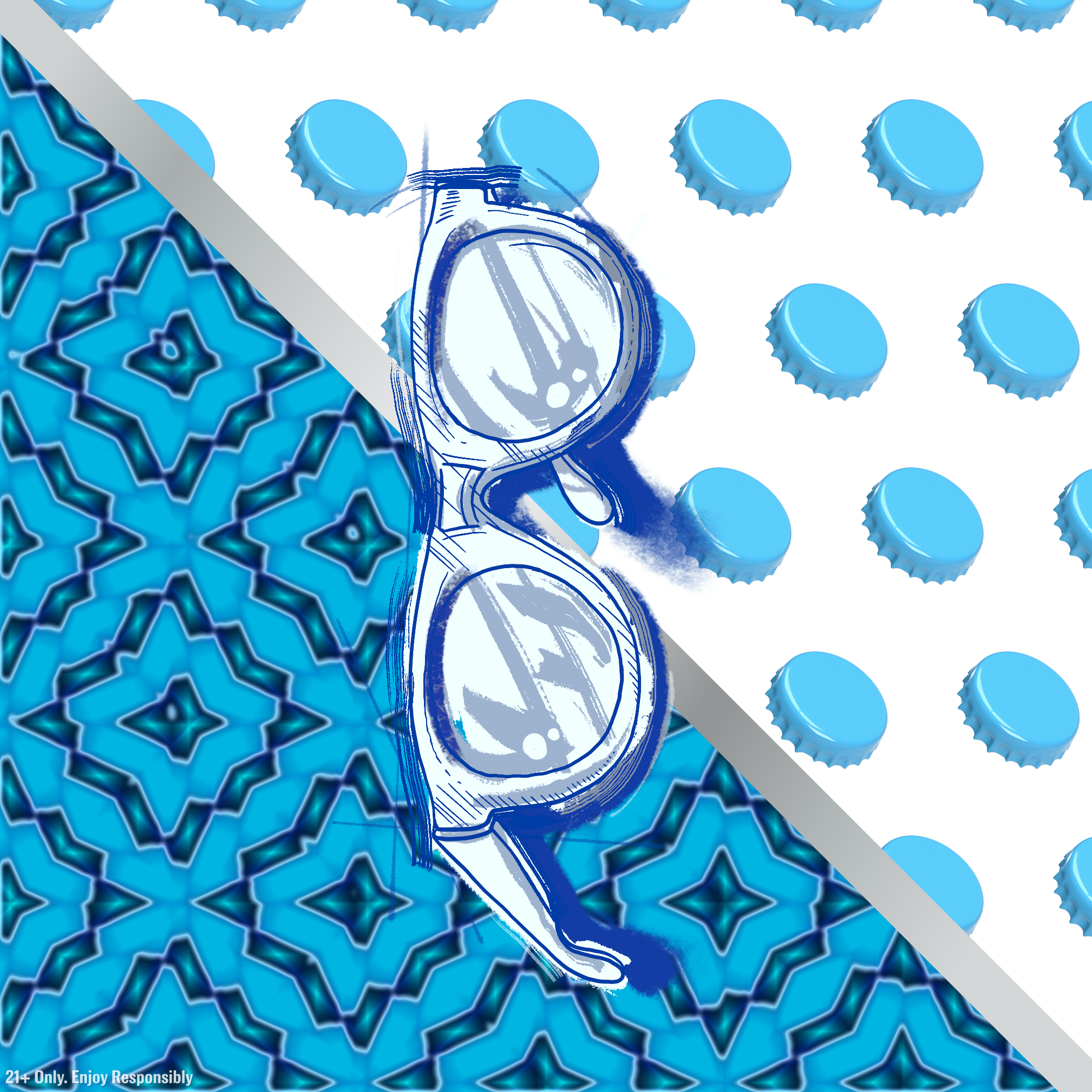 Soon after, Bud Light launched the Bud Light N3XT Collection, described as "12,722 generative tokens that celebrate innovation, community and the next generation of creators." Each of these NFTs includes exclusive voting rights on specific brand decisions, a powerful way to draw fans closer to the brand.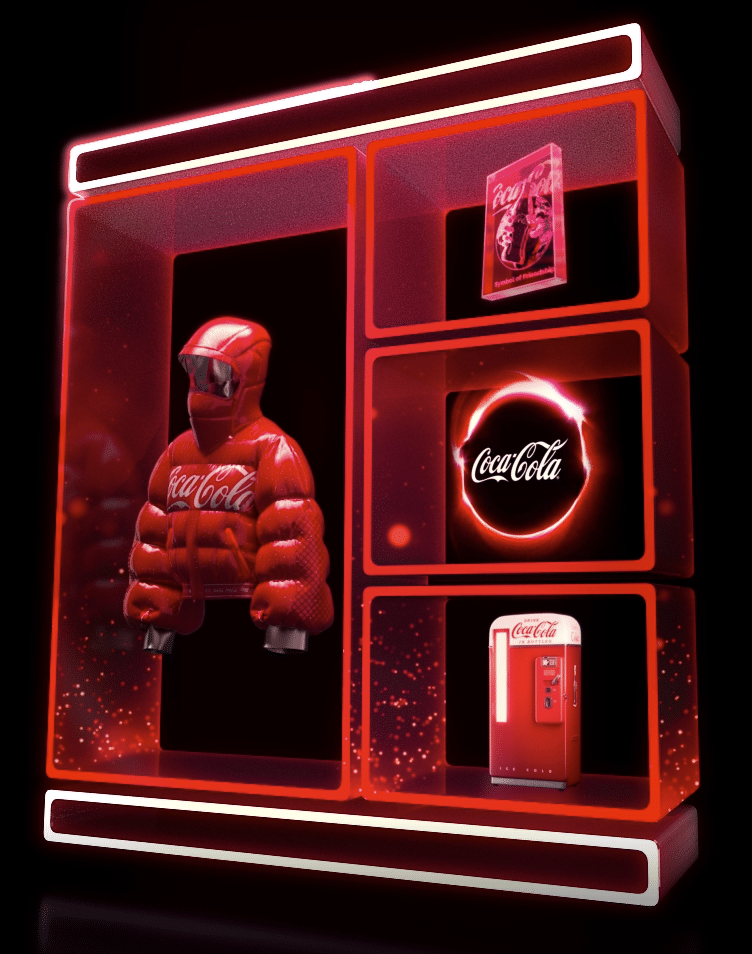 In late July and early August of 2021, Coca-Cola entered the metaverse with a series of four NFTs, sold as a single asset with proceeds benefiting Special Olympics International. A digital circa-1956 Coke vending machine, designed by virtual content studio Tafi, acts as a "loot box" and contains four NFTs: a metallic red bubble jacket, digital versions of Coca-Cola's 1940s trading cards and a "sound visualizer" of Coke sounds, like fizzing soda being poured over ice.
Coca-Cola has a long tradition of releasing collectibles, and the NFTS are the newest form of that form of marketing and brand awareness campaigns.
Introducing our newest Pringles flavor: CryptoCrisp, an exclusive #NFT flavor created by artist #VasyaKolotusha. Only 50 exist, all starting at the price of a Pringles can. Click the link to get your *digital hands* on one! https://t.co/JA6Bas4Ez0

— Pringles (@Pringles) March 17, 2021
In late March of 2021, on the heels of Taco Bell's NFT drop, Pringles released CryptoCrisp on, a virtual flavor of its signature stacked chips. The drop on Rarible (an NFT platform) was limited to 50 versions of an animated digital image, which was commissioned by artist Vasya Kolotusha. The NFT is a golden can of Pringles, featuring coins instead of chips, playfully spinning against a red background. All proceeds of the sale were paid to the artist.
The Pringles can NFTS started at just $2 each, though after they quickly sold out, many have been resold on the Secondary Market for thousands of dollars.
Ahead of the 2022 SuperBowl, Frank's RedHot Sauce launched a quirky spin on NFTs, with the release of the first-ever "edible NFT " and a fake cryptocurrency called Bonecoin. Between January 27 and February 13th, fans were incentivized to scan photos of chicken wing bones to earn Bonecoin at Bonecoin.com. The prize for the person who earned the most Bonecoin was a Frank's RedHot NFT and its edible replica, the eNFT.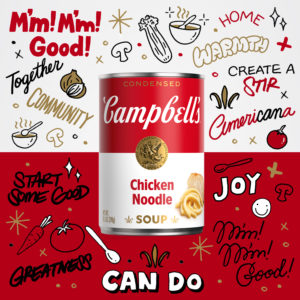 In July of 2021, Campbell's released 100 NFT art pieces in a series called, "AmeriCANa — SOPHIA CHANG X CAMPBELL'S". The works, which were inspired by Andy Warhol's famous Soup Cans paintings, were created by street-style artist and illustrator, Sophia Chang, to celebrate the brand's new label design. All of the proceeds of the sales of the NFTs went to benefit Feeding America.
In September of 2021, this fast food chain launched a different kind of NFT project: the Burger King Real Meals NFT initiative. QR codes were printed on nearly six million meal boxes, each one leading to a digital collectible that could unlock NFTs. The NFTs included 3-D Burger King digital collectibles and real-life prizes, like Whopper sandwiches for a year. 
It's happening! The world's first and only Kraft Macaroni Art #nft just dropped on #rarible today! All proceeds from the sale of this one-of-a-kind art piece will be donated to @FeedingAmerica. https://t.co/0tzWb4DX1Q pic.twitter.com/Nw5bMluWSM

— Kraft Macaroni & Cheese (@kraftmacncheese) March 24, 2021
On March 25, 2021, Kraft Foods dropped the first and only official macaroni art NFT on Rarible, a simple animation of a smiley face. Kraft mac and cheese is so widely recognized as a brand that the minimalism of the design — just two chalk-drawn eyes with a piece of elbow macaroni for the smile against a flat background of the Kraft Blue Box blue — is a true marketing flex.
There were IRL tie-ins to this NFT, as well. The winning bid received a one-year supply of Kraft Mac & Cheese, and all proceeds went to benefit Feeding America. 
"Metaverse Mondays" was the name of the campaign that Applebees unveiled in December of 2021. For all four Mondays of the month, the casual pub chain released one-of-a-kind digital images with unlockable content attached. 
The first Applebees NFT drop was an image of an abstracted, neon-hued hamburger by artist Amber Vittoria. The NFT sold for $25, and the buyer was given Applebee's gift card with enough on it to buy a year's worth of hamburgers. The other artists involved with the project are Houston-based graffiti artist Vizie and Vasya Kolotusha (whom you might remember from the Pringles NFT).
The digital Mona Pizza is upon us. Pizza Hut presents 1 Byte Favourites, a highly exclusive NFT minting run of 1 byte pizzas, each for the cost of 1 bite of pizza. Available for an extremely limited time, but will last forever. https://t.co/f4831jybLc pic.twitter.com/yhUbxfs7YG

— Pizza Hut Canada (@PizzaHutCanada) March 17, 2021
Non-fungible pizza? Yep, that's a thing, thanks to Pizza Hut Canada, which released a series of NFTs called "1 Byte Favourites", a series of pixelated, eight-bit slices of pizza, in mid-March of 2021. Every day for eight days, Pizza Hut put out a new pizza NFT (in Hawaiian, Pepperoni, Canadian and Margherita flavors) at lunchtime to help get its Canadian fans hyped for the launch of Pizza Hut's $10 Favourites promotion. The NFTs were listed for the crypto equivalent of 18 cents each, but have since resold for upwards of $8,000.
i present to u the most important NFT. RT for a chance to win one of ten exclusive #McRibNFT

no purch. nec. 50 U.S./DC, 18+ only. winners need crypto wallet to receive NFT. rules: https://t.co/2QRhsPlpur pic.twitter.com/KYmWI67PhG

— McDonald's (@McDonalds) November 1, 2021
To celebrate the 40th anniversary of the iconic McRib sandwich, McDonalds released its first series of NFTs in November of 2021 in conjunction with the sandwich's fall release every year.  The artwork on the ten NFTs features what looks like a gilded trading card of the sandwich spinning against a gold background. Instead of selling or auctioning these NFTs, McDonalds used them as prizes in a sweepstakes giveaway. 
There was some media buzz around the project, which was later clouded by a scandal, when it was discovered, according to Coindesk, "that an early transaction to what appeared to be the Ethereum address associated with the official McRib NFT collection contained a racial slur, inscribed directly on the Ethereum blockchain." This functions as a cautionary tale for corporations using the blockchain, where all transactions are transparent and visible to anyone.
This example is perhaps most intriguing to us, as Feel Foods, a Canadian plant-based food brand is not a huge multinational corporation. It's one of the smaller players that we've seen using NFTs as content, and gives us reason to assume that others will follow. For context, Feel Foods is locally-owned and operated, and is publicly traded on the Canadian Securities Exchange under symbol "FEEL". So, while it's not a tiny artisan brand, it's also not in the same league as the other giants we've noted.
In early January of 2022, Feel Foods launched a limited-edition collection NFTs inspired by plant-based food influencers who promote healthy lifestyle and eco-friendly values. The NFTs are digitally illustrated portraits of social media influencers like Steph Yu (@happyandhealthy96), Jenna Wends (@jensplantbase) and Ben's Vegan Kitchen. For 30 days after the launch, customers were awarded Feel Foods NFTs with the purchase of the brand's Black Sheep Vegan Cheeze products. 
Whether you and your team are looking for content to live on the blockchain, your social media feed or in more traditional media applications, here at Dish Works, we are obsessed with all forms of culinary content. Ready to learn more? Head here to set up a kick-off call where we can talk about all the ways to make your brand shine its brightest.