Methods of traditional print and media marketing and advertising are well-worn territory. After all, for the past 150 years, the ways in which companies spread awareness, gained customers and built brand loyalty was relatively static. Think: newspaper and magazine ads, television and radio commercials, and other mediums, like billboards, celebrity endorsements, direct mail campaigns and event sponsorships.
But in the past few years, all of that has changed.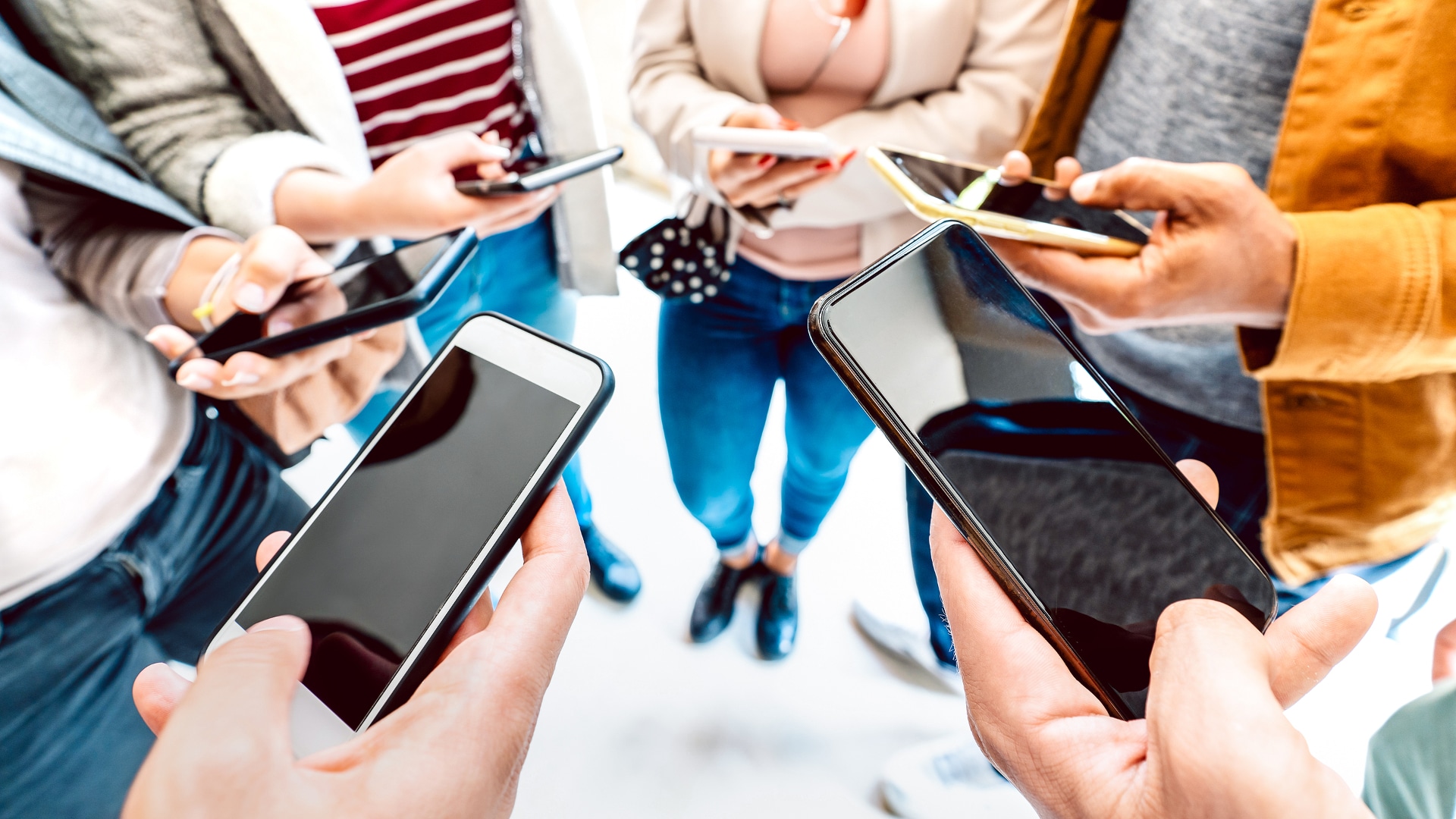 Over the last decade, social media has disrupted everything about how marketing works, how brands reach audiences, and how everyday people engage with products and content. Consumers aren't just customers anymore — they're followers, fans, evangelists and ambassadors. And because of this sea of change, the traditional paths of marketing have spun off into a myriad of directions.
And unlike the familiar old-school marketing strategies, social media marketing and content marketing are the Wild West. For brands large and small, it can be tricky to decide how and where to dedicate marketing dollars, as the rules of this new game are being written in real-time.
As content marketing experts, we hope to help make a bit of order from the chaos by breaking down this new landscape into easy-to-understand definitions and categories.
Here are the four main ways that brands can create content to achieve their marketing goals:
Hire an Influencer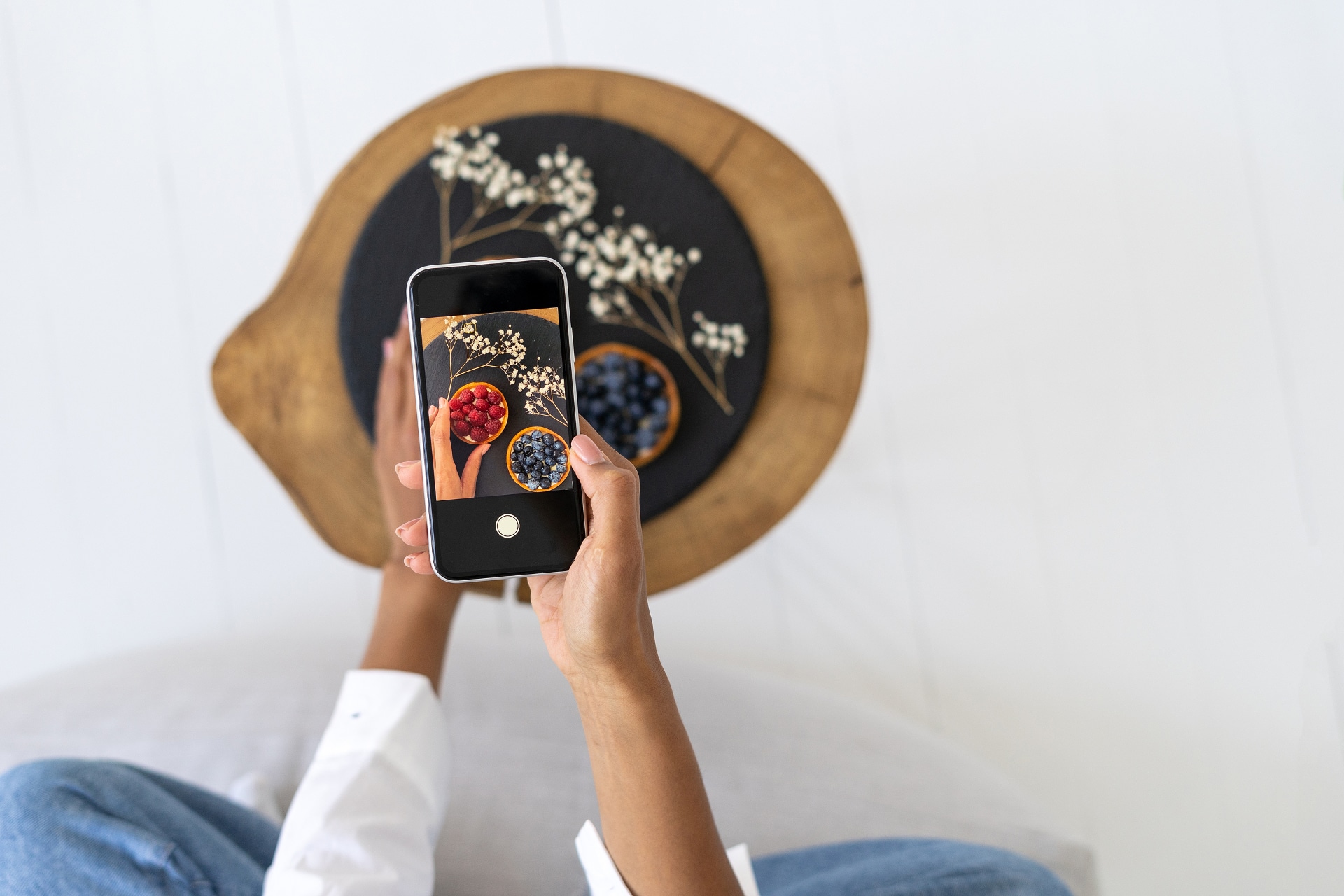 These are the trend-setting social media hustlers who work day-in and day-out to build their audiences, and to establish trust, loyalty and authenticity with their followers. Hiring them to create a campaign or an #ad can help your brand reach lots of new eyeballs. But this strategy can be expensive, and there may be limitations on how and when you're able to use the content the influencer has created.
For a more in depth look at the pros and cons of influencer content marketing, head here.
Hire a Freelance Creator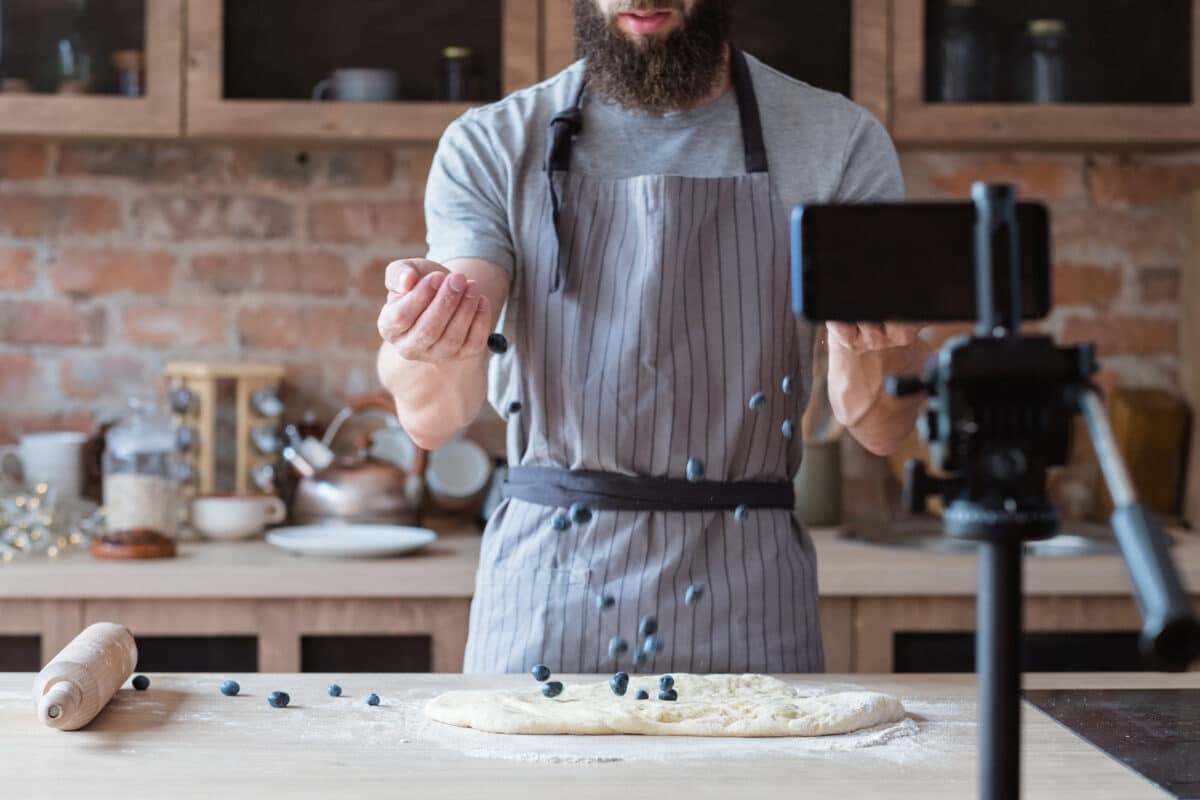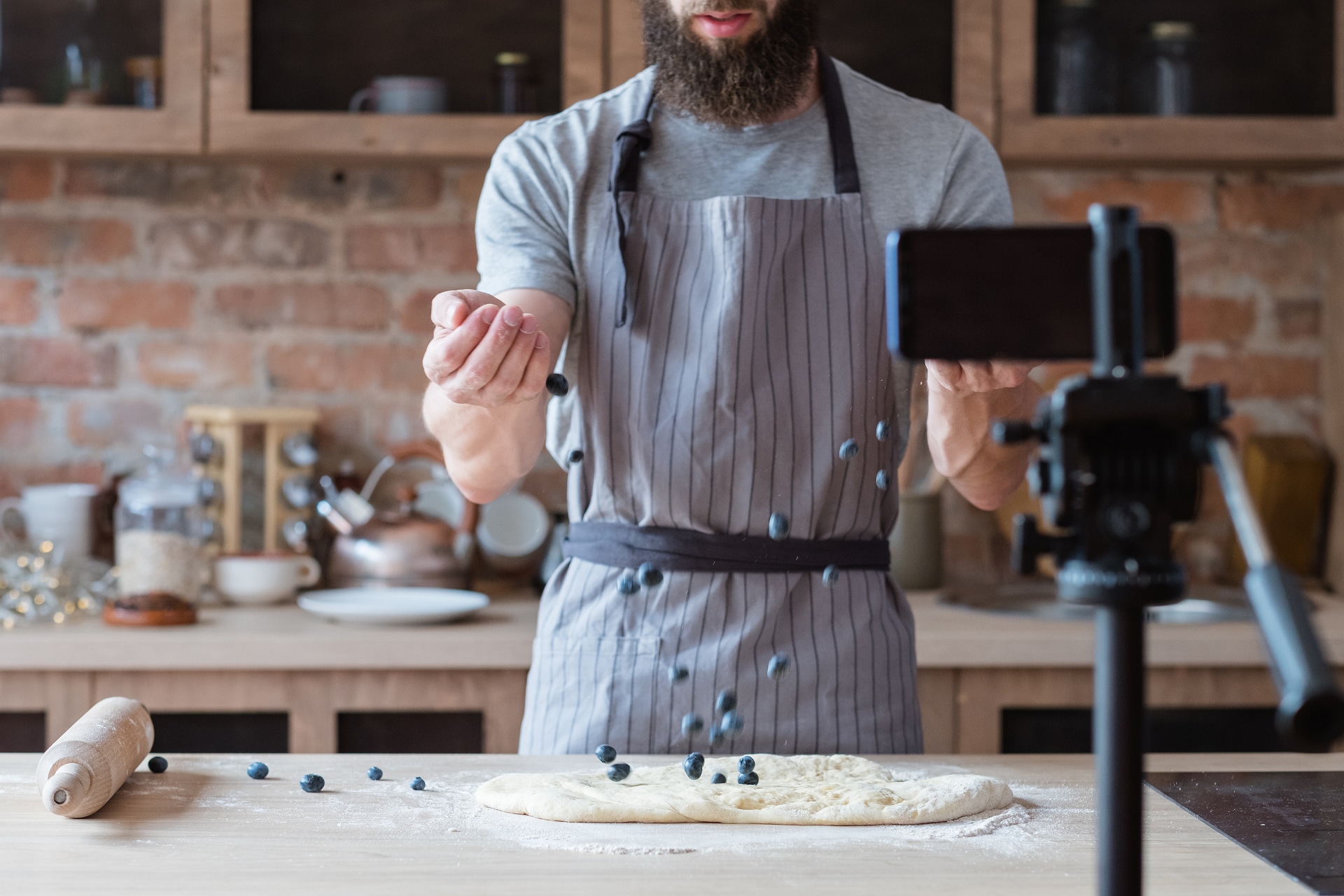 Before we go further, let's look at the key differences between Influencers and Creators. The main differentiation is that creative freelancers are hired to make content (like a video, photo or graphic) for a brand, to help build the brand's audience. The brand then owns that content.
However, influencers create content that lives on their own channels, and are usually operating to grow and engage their own audience.
Some influencers may have a side hustle as a freelance creator, and many creative freelancers are also creators trying to build their audiences online. But at their core, these roles are not one in the same.
Occasionally, freelancers are hired to be the "face" of a brand, and shoot first-person videos and photos to align themselves with the brand. Others create white-label content, which could be recipes, photos or videos, purely showing off the brand without incorporating their personal aesthetics.
Brands may also choose to hire an in-house content creator. Instead of freelancing for multiple brands, this person is responsible for the brand's social media channels and content creation. By aligning themselves with the brand's daily social presence, this employee becomes a de facto spokesperson for the brand.
The main benefit to working with creators is that having a face on camera helps with engagement on social media platforms, especially Tik Tok. Having a person on screen also makes it easier to stay on top of some of the trends and checks the stylistic boxes of influencer-style content.
Hire an Agency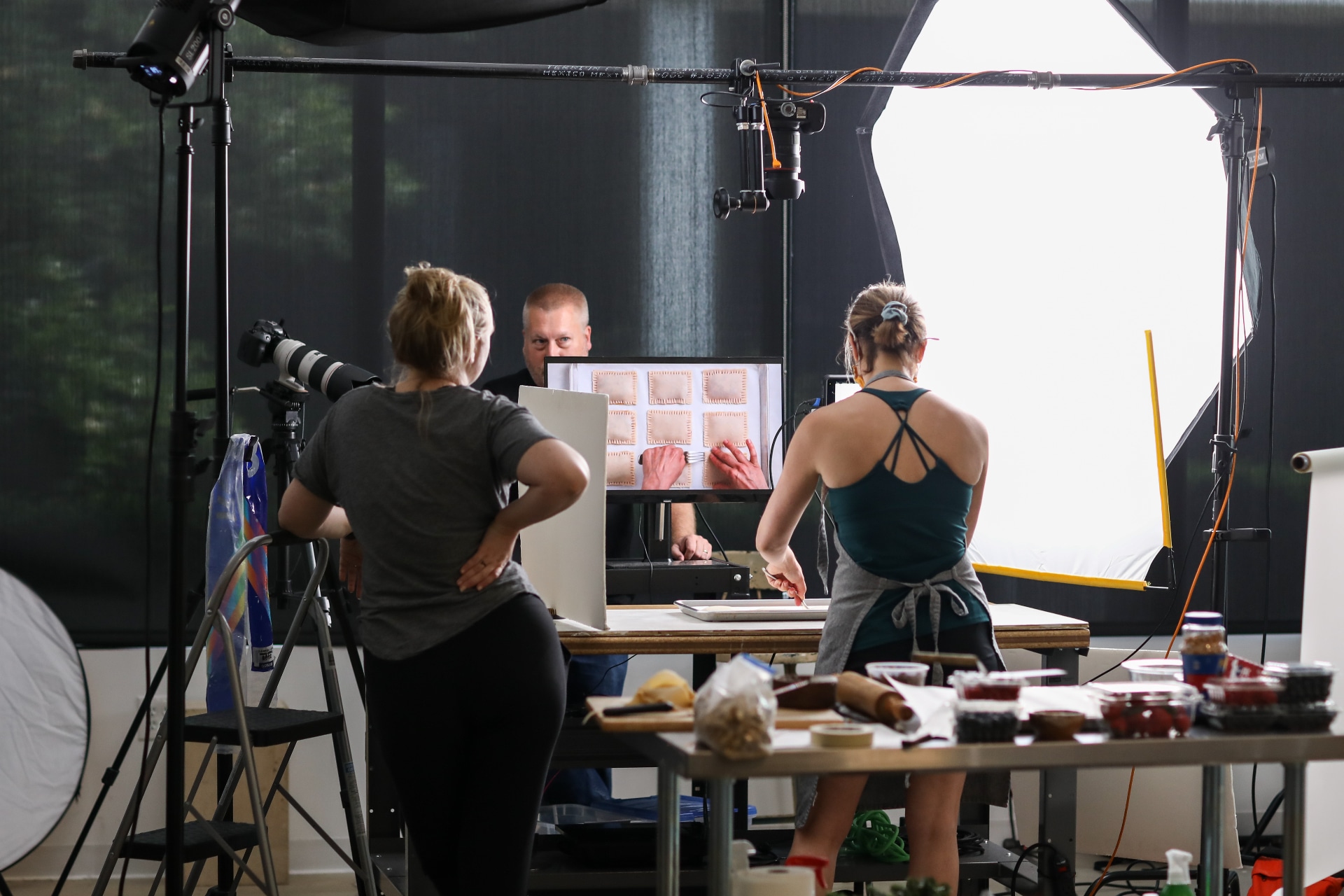 To create owned content, another avenue is to hire an agency who works with your brand guidelines and shoots video, photos, etc. in a professional studio setting.
Dish Works is a leading content studio focusing almost exclusively on culinary content — our team of food-obsessed chefs, art directors, stylists, photographers, videographers and writers comprise an entire team of content creators that delivers incredible content every day. At our 4,000-square-foot studio, stocked with top-quality photography equipment and extensive background and prop libraries, we make content magic. Here, our team helps see through the visions of global and artisan brands alike.
When you hire Dish Works to create owned content, your marketing budget is being invested in evergreen, higher-quality content that honors your brand style guidelines.
Tik Tok trends come and go, and if you want to embrace those trends, Dish Works can create Influencer-Style ReelTok Vertical Videos to help you keep up with them. These fun content snacks keep your brand's social feeds relevant and on-trend, and are made to your exact specifications.
Head here to learn more about taking your brand viral with Dish Works' vertical videos.
But, looking at the bigger picture, your brand will always need beautiful photos and content featuring your products. When you prioritize brand-owned content, those assets can be used year over year, regardless of the latest trends.
We love influencers, and think hiring them can be a strong component of your overall strategy. But, we always urge our marketing friends to not forget to keep the brand positioned as the authority, versus associating it with one face or influencer.
In-House Studios
Global or legacy brands may have in-house studios that create content for various platforms and purposes. This is not a realistic option for smaller companies — the good news is that Dish Works can act as a virtual in-house studio for newer or smaller brands.
Even larger brands who may have an in-house studio plus a fully dedicated creative team may need or want to outsource work to independent agencies, influencers or freelance creators.
Whichever content-creation option your brand has historically prioritized, we believe it's best to create a dynamic mix of strategies. The social media landscape is always evolving and it is crucial to keep your fans engaged, inspired and coming back for more.
We'd love to continue the convo about how Dish Works can help create stunning, pitch-perfect content for your brand. Head here to set up a kick-off call today!