Here's something wild to think about: The food in every single image you see on the Dish Works website and shared through our social media channels, like Instagram and TikTok, was made on site by our incredible culinary team.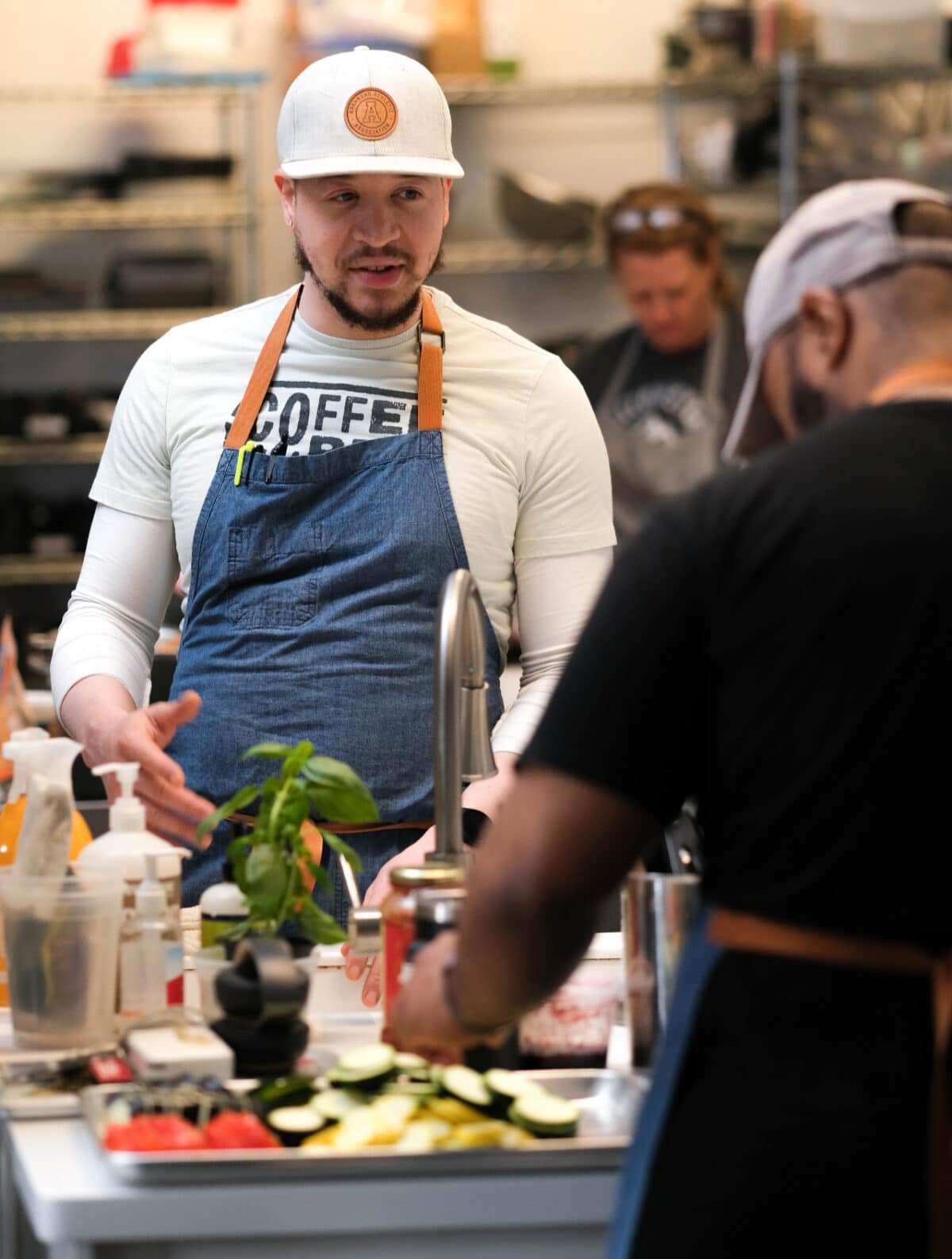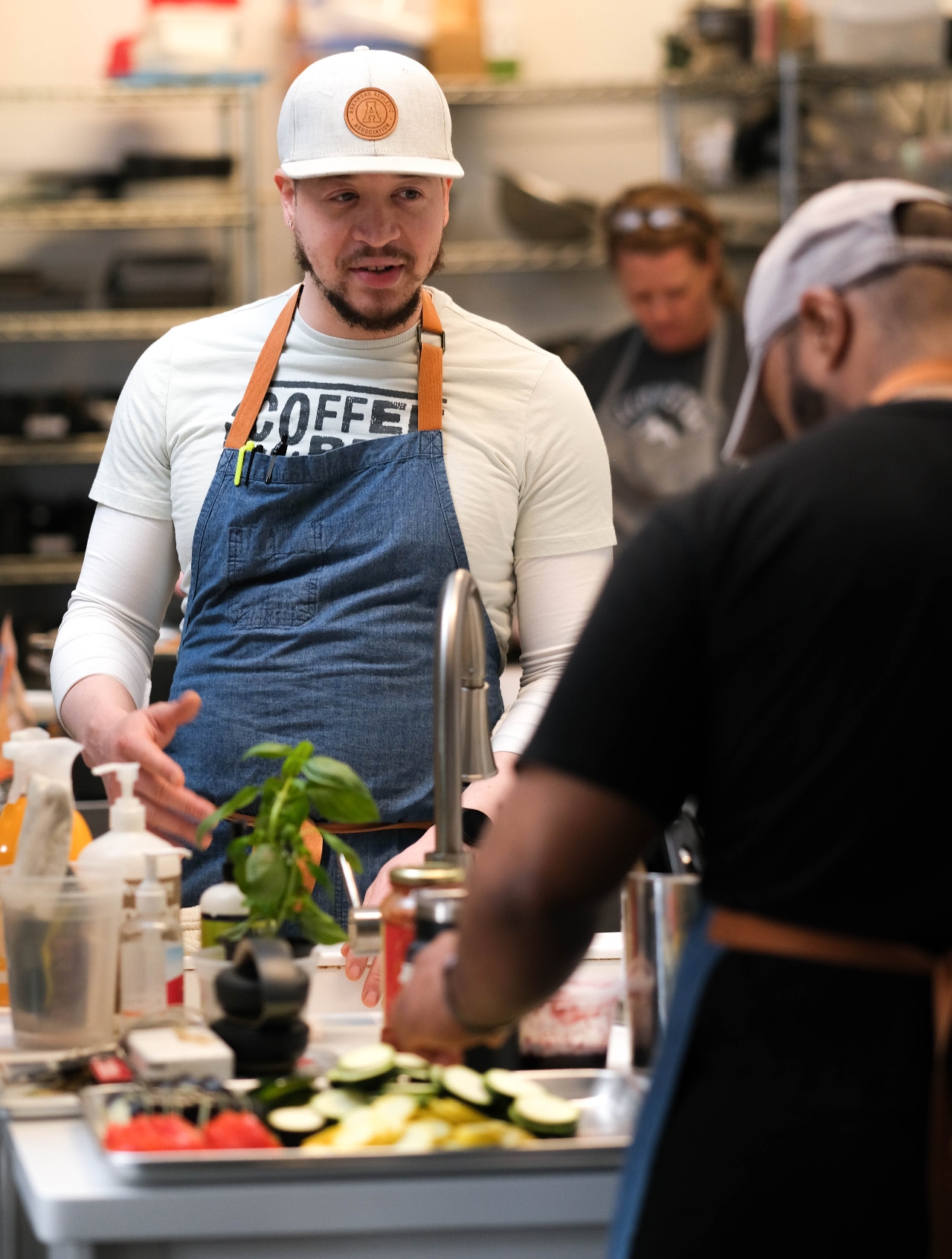 We are so lucky to have such an accomplished group of chefs, cooks and recipe developers on the Dish Works staff — together, they collaborate with our art directors, stylists and photographers to make mouthwatering dishes that exceed our clients' expectations and jump off the screen with deliciousness.
So, who is responsible for all of the food that gets transformed into gorgeous culinary content? We're so glad you asked! We're excited for you to meet the Dish Works Culinary team. There is so much talent among this group of folks, we had to split the blog post into two parts! In Part 1, we'll introduce you to Ian and Dylan.
Ian Newman, Kitchen Manager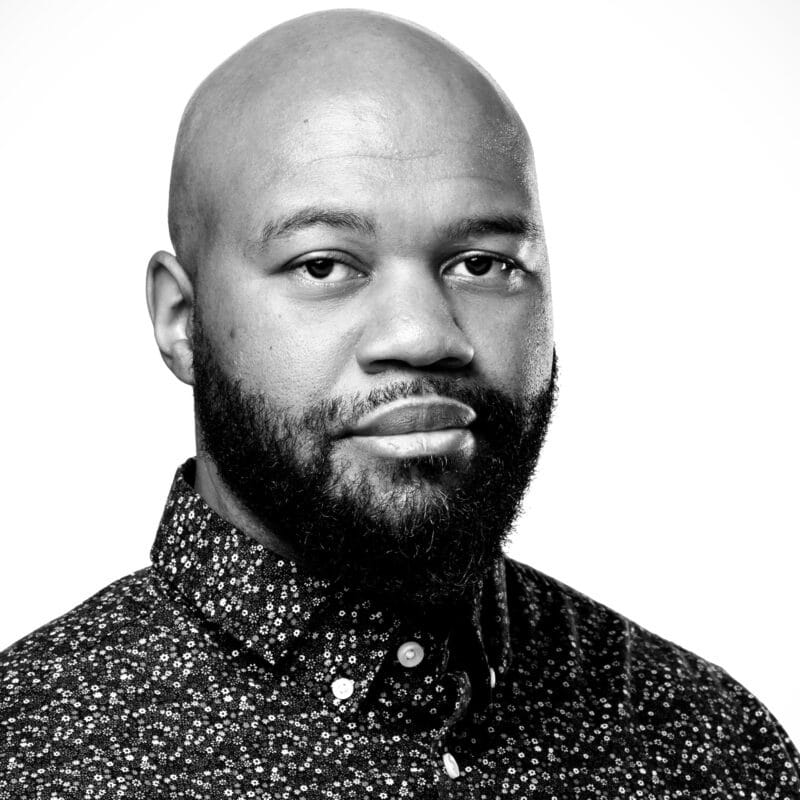 Chef Ian started with Dish Works in August of 2020, and before that he had a long and impressive culinary career. Originally from Reading, Pennsylvania, Ian has always looked for new flavor experiences, even as a kid.
"Reading wasn't the most culturally diverse place, and growing up, we didn't see a lot of other ethnic food. Like, I didn't have sushi until I was an adult," he notes. "Most foods I encountered were kind of plain, but that gave me an interest in things that were outside of what I experienced."
Ian's first interest in cooking blossomed while at the side of his grandfather, who was a talented home cook.
"He did things that impacted me in a way that was cool, like when I was six, seeing him make barbecue ribs at midnight when I wasn't supposed to be up. He showed me that food is a means of connection, and that was always an important part of our lives growing up."
During his middle school years, Ian's guidance counselor steered him toward a vo-tech culinary program in a nearby high school. He enrolled there, and in 10th grade, he got his first restaurant job at an old-school Southern Italian restaurant in Reading, Mom Chaffe's Cellarette. He worked there throughout high school and then applied for, and was accepted to, the prestigious culinary program at Johnson & Wales University in Providence, Rhode Island.
"Going there opened my eyes to a lot of food and people who were all interested in the same sort of things that I was," Ian remembers. "For most of the people I grew up with, choosing to be a chef was a really different kind of career path. It was nice to be among kindred spirits."
After completing a two-year degree at Johnson & Wales, Ian moved to England for an externship, which, he says, "felt like the big time."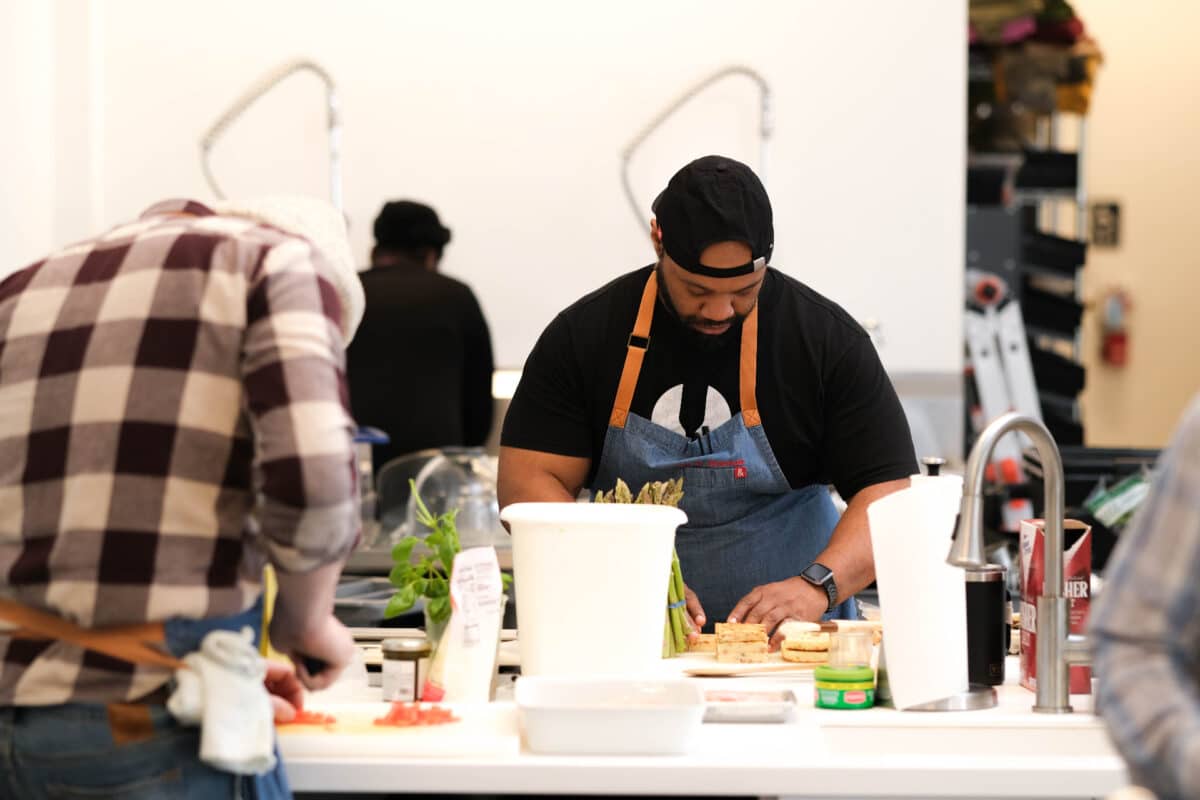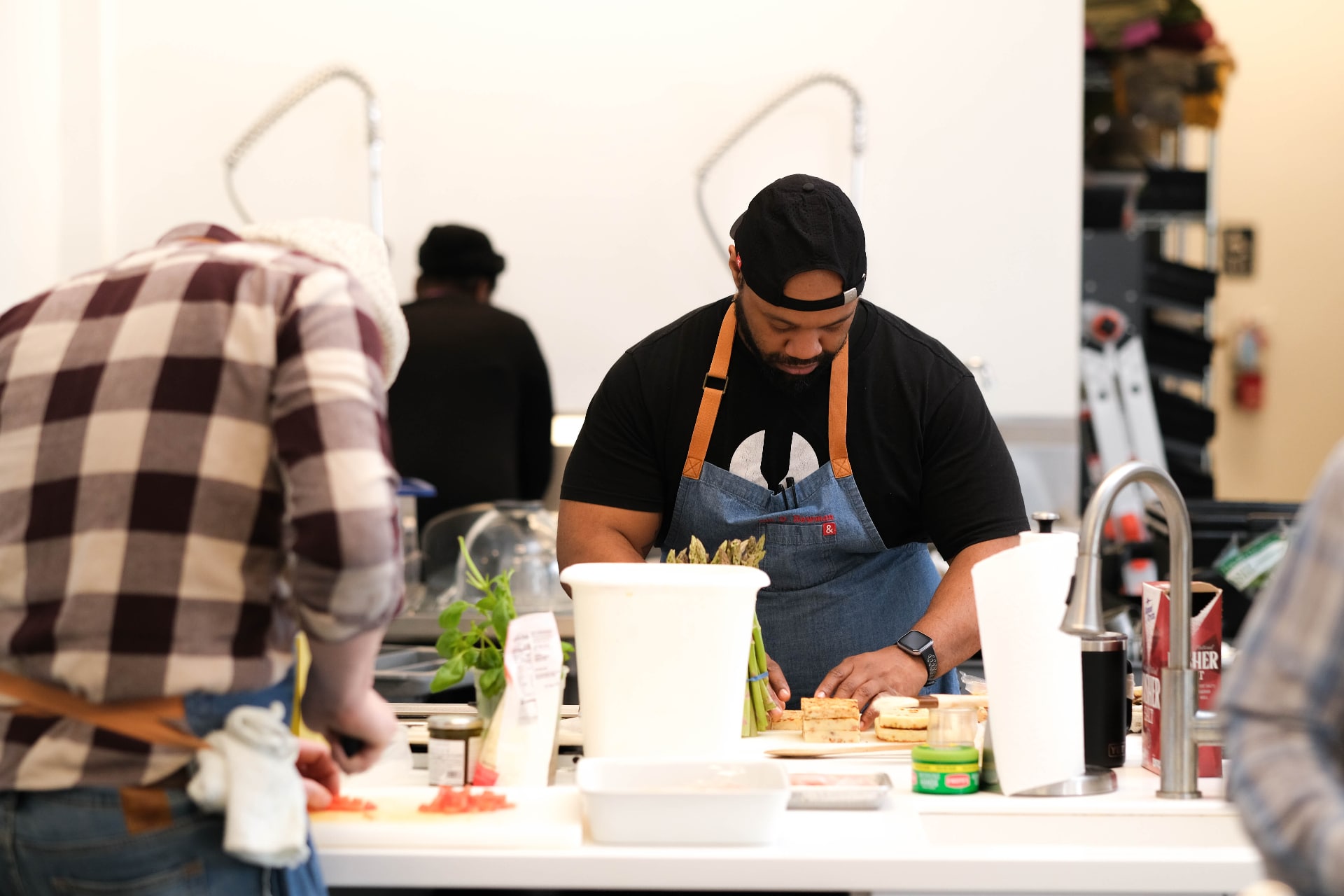 In early 2004, he came back to the States and got a gig at Avalon, a restaurant in West Chester, PA. When asked why he settled back in Reading versus moving to a more bustling metro area, he says, "I'm not really a fan of big cities. I like space and quiet. I also thought that if I came back here, I'd be a big fish in a small pond, but it didn't work out quite that way."
A series of other chef jobs came over the next decade and a half, including Four on Prince and Amorette in Lancaster.
What drew Ian to Dish Works was his interest in social media and food photography, and a growing desire to transition away from restaurant kitchen life.
As our kitchen manager, Ian is tasked with heading up the preparation of the food for our set every day.
"I act as a liaison between our art directors, kitchen staff and production assistants," he says. "I'm the mortar between all these working parts of the company."
The cycle of Ian's jobs starts with kick-off calls with clients and art directors, and then receiving the scripts with recipes. He works to source and bring in all of the necessary ingredients, preps it all, and has it ready to get to set at the right time.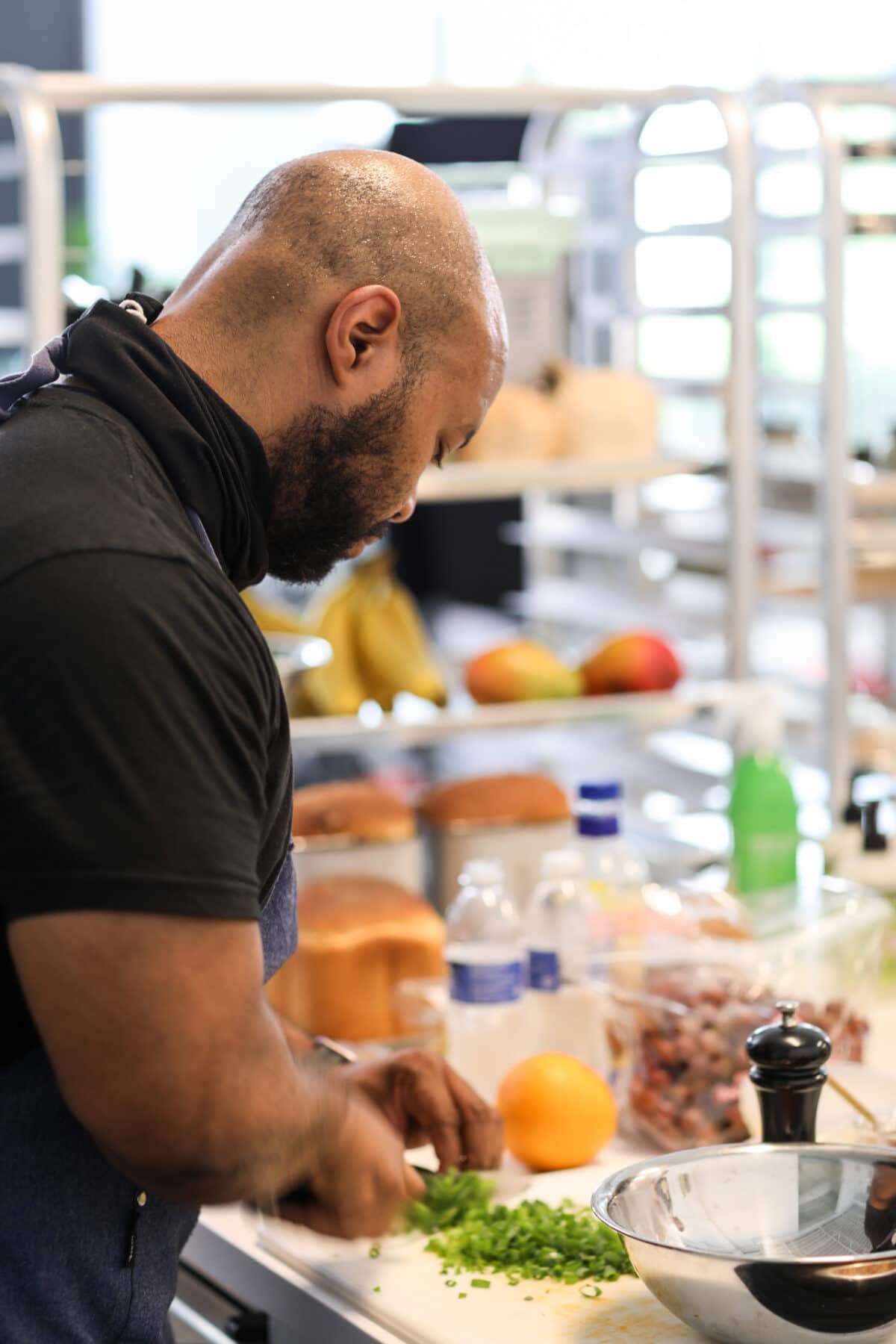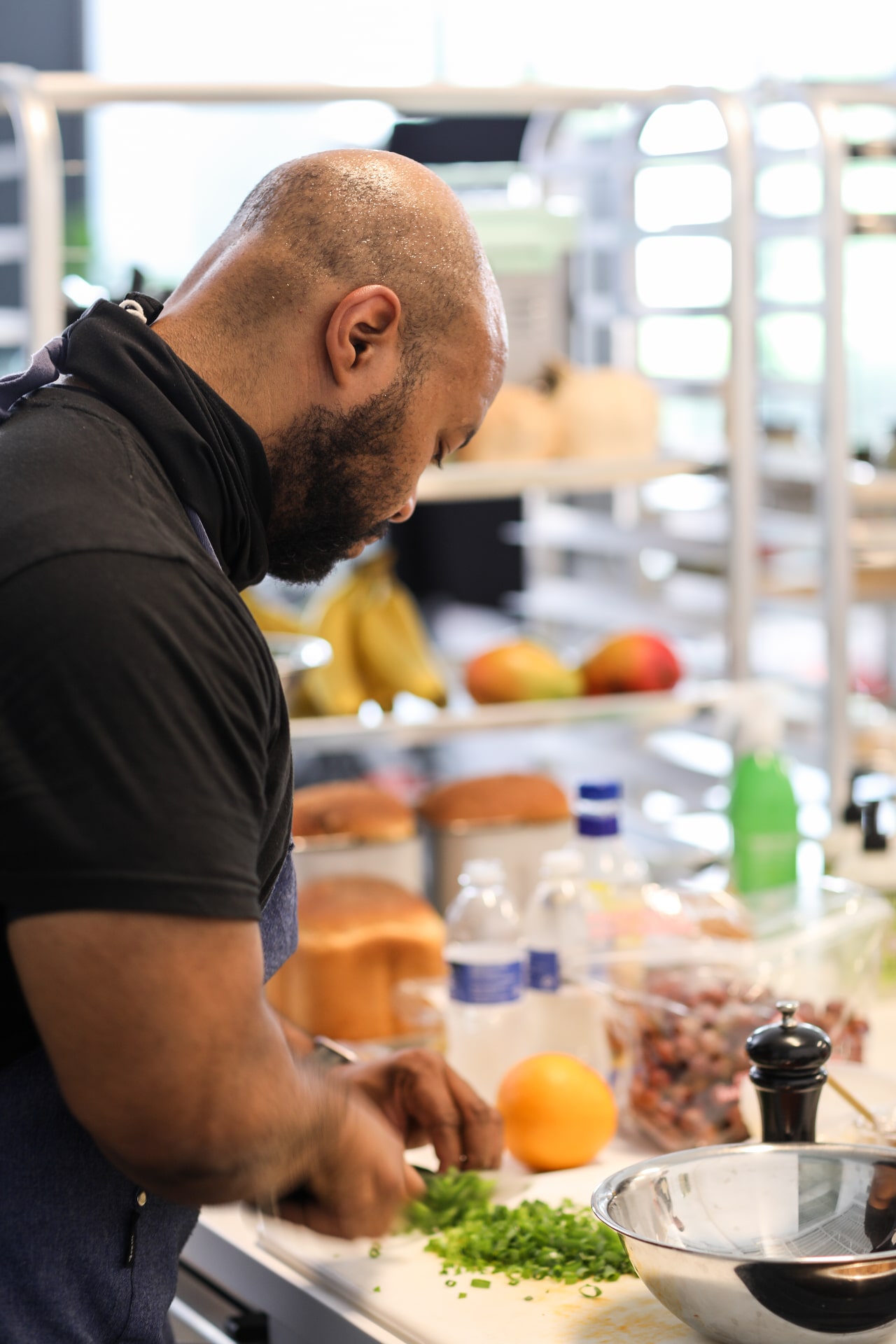 "The better prepared you are for the day, the better you can execute what you need to do," he notes. "With proper time and prep, we can do almost anything."
Ian says that, in general, he enjoys the different pacing and the more stable schedule versus his life as a restaurant chef.
"I'm learning different communication strategies and different ways to make good on what we do. It's not just grind, grind, grind. The culture here is better for me as a human being."
Dylan Simmons, Recipe Developer / Test-Kitchen Chef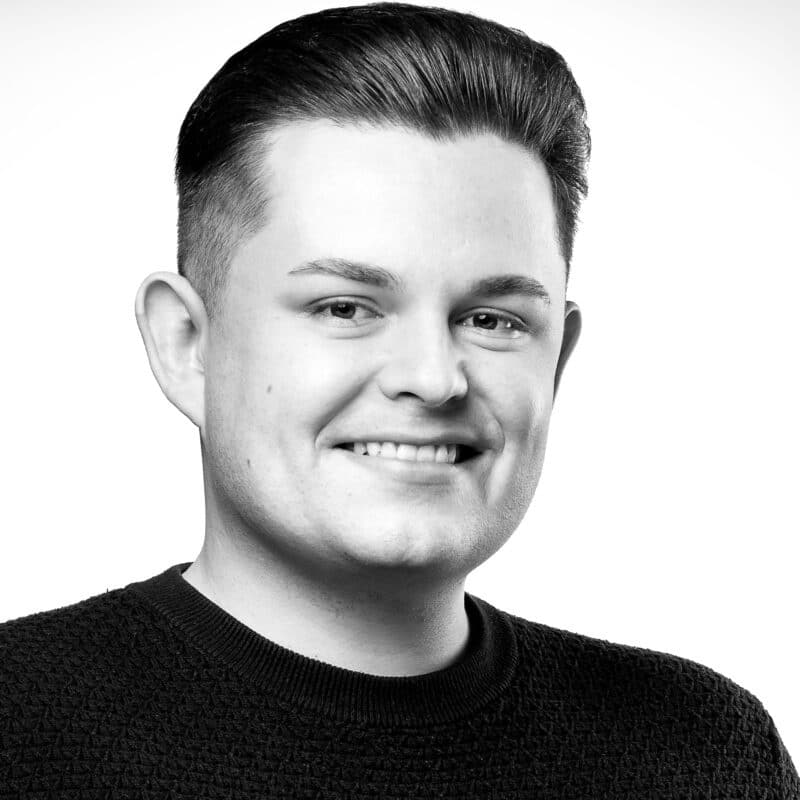 Dylan Simmons was born and raised in Chester County, Pennsylvania, where his family has lived for generations (no, really, like his great-great-great-etc. uncle was friends with Benjamin Franklin!).
As a little kid, Dylan would bake with his grandparents, and that's how he started to figure out that he enjoyed being in the kitchen.
"My parents don't cook — we joke that my mom can't even boil water — so I kind of learned to cook out of necessity," he says. "Starting in sixth grade, I started making dinner for my parents every night."
Inspired by cooking shows on T.V., teen-chef Dylan was constantly experimenting in the kitchen.
"I'd put any kind of herb or sauce or spice on a chicken breast or steak to see what happened. Sometimes it worked out, and sometimes it would be a fail!" he remembers. "But that's helped me in my field, to the point where I understand how food is going to react."
For high school, Dylan attended Chester County Technical College High School as part of the culinary arts program. A few of his teachers had gone to the Culinary Institute of America (CIA) and encouraged him to apply there. 
He began at the CIA in 2013, where he earned his associate degree. In the summer of 2014, he went to Los Angeles for an internship in The LA Times test kitchen, where he connected with people who became friends and mentors.
Back in Pennsylvania, Dylan started working for a neighbor's catering company, and dabbled in catering a few events of his own. He started teaching classes at Sur la Table, where he stayed for three years.
"I loved teaching people and explaining all the processes and methods," Dylan says. "It helped me get out of my shell … I can be quiet and shy, so teaching in front of 16 people at a time took me out of my comfort zone."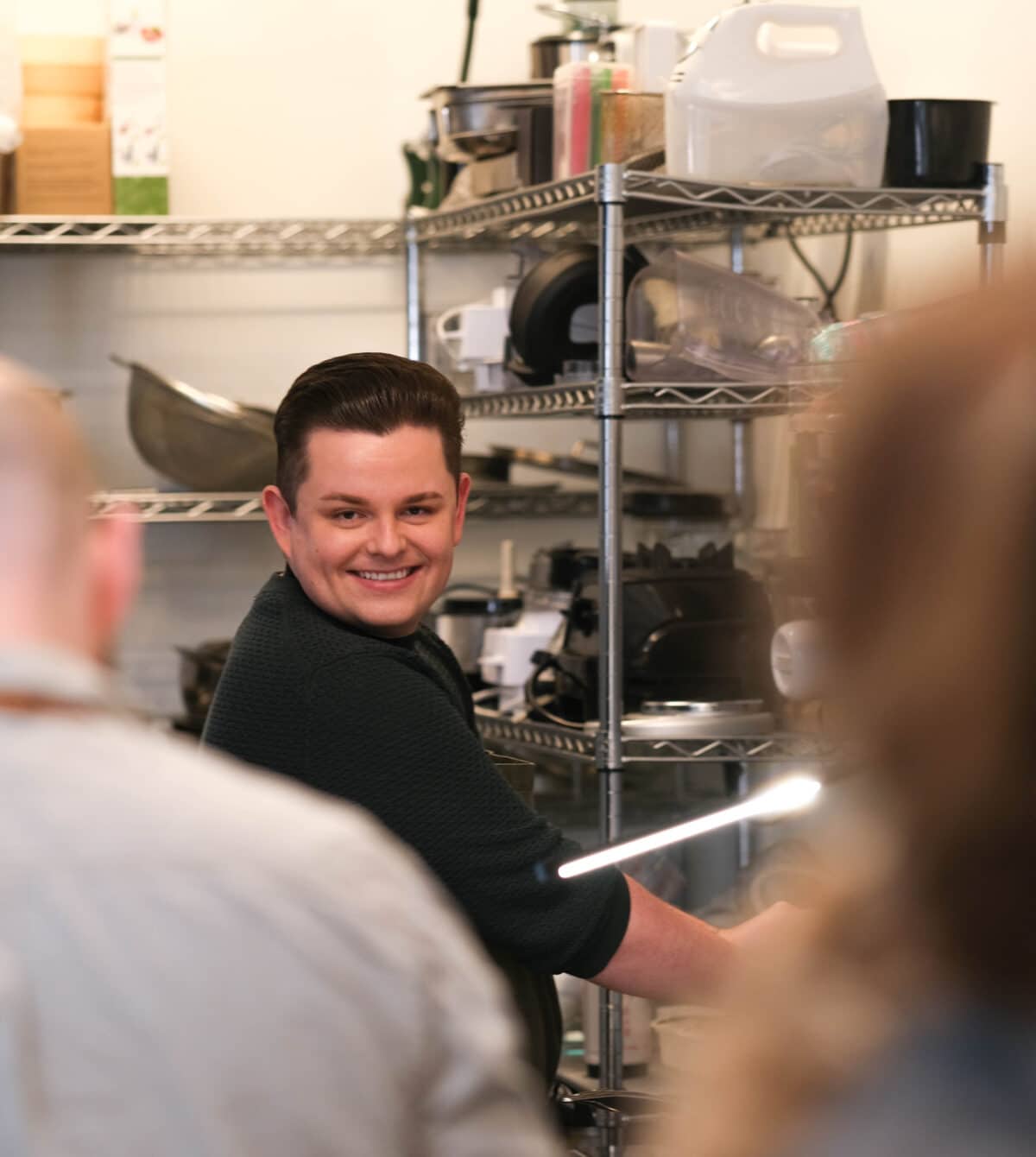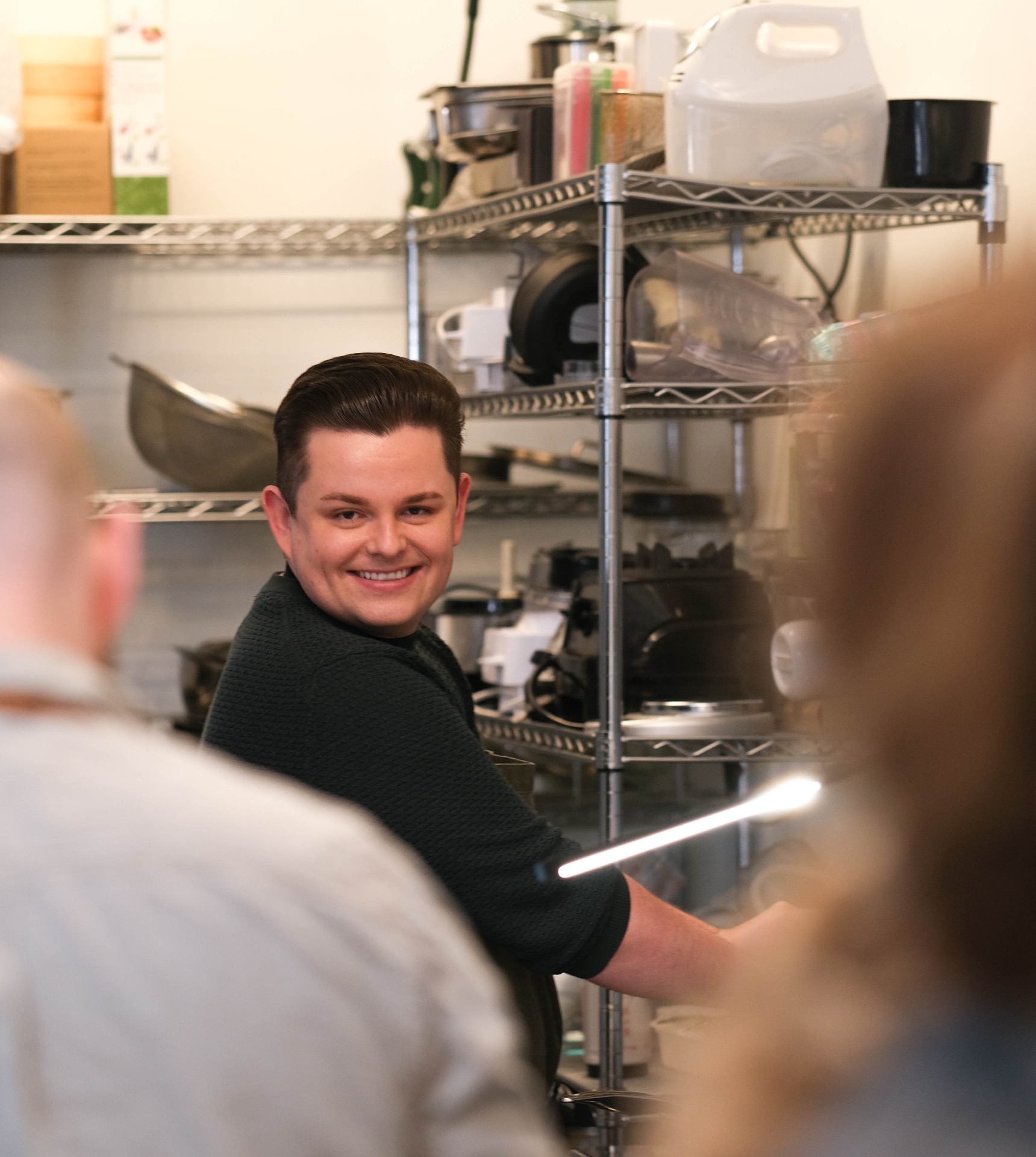 Sur la Table closed down during the pandemic, and while scouring the internet for work opportunities, Dylan found a job post from Dish Works for a recipe developer. After working for The LA Times (and a subsequent internship at America's Test Kitchen), he'd always wanted to get back into recipe development and was surprised to find such a fitting opportunity so close to home.
"Never in a million years did I think I'd find a job like this near where I grew up! I thought I'd have to go to the big city. The fact that something is so close is amazing," he says.
Dylan began working for us at the end of 2020. His main job is to come up with recipe concepts that take into consideration the needs of the client, the formatting, and what the product is. No matter the recipe, Dylan strives to honor the cultural roots of the dish. He also tries to write the recipe as if a first-timer in the kitchen was reading it.
"When I test the recipes, I always clear my mind of any culinary knowledge and just solely rely on the steps and verbiage. That's always my end goal," he says.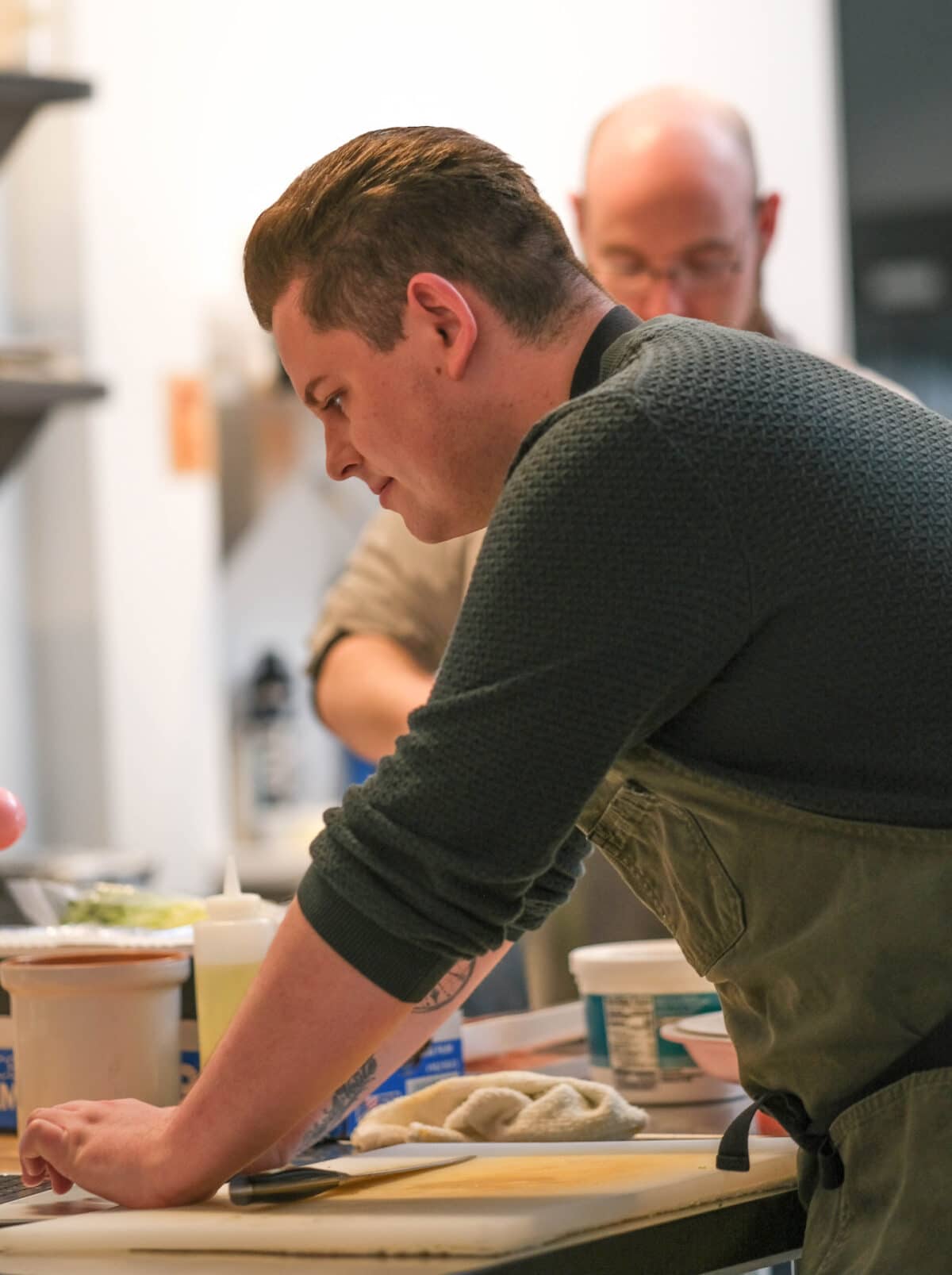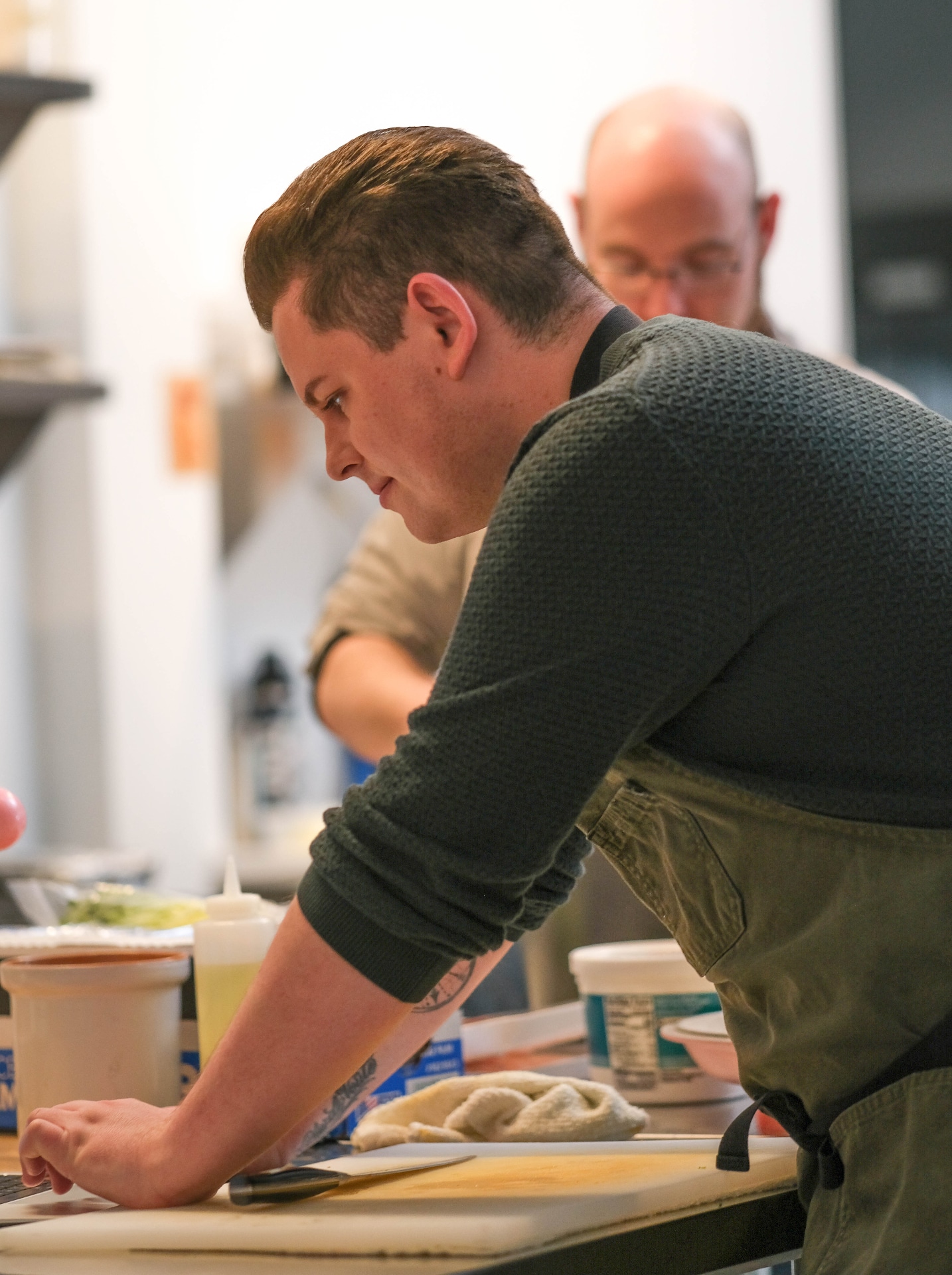 Stay tuned for Part 2 of this post to meet the rest of our inspiring culinary team!
To start the conversation about what amazing things Dish Works can cook up for your brand, head here to set up an introductory call.