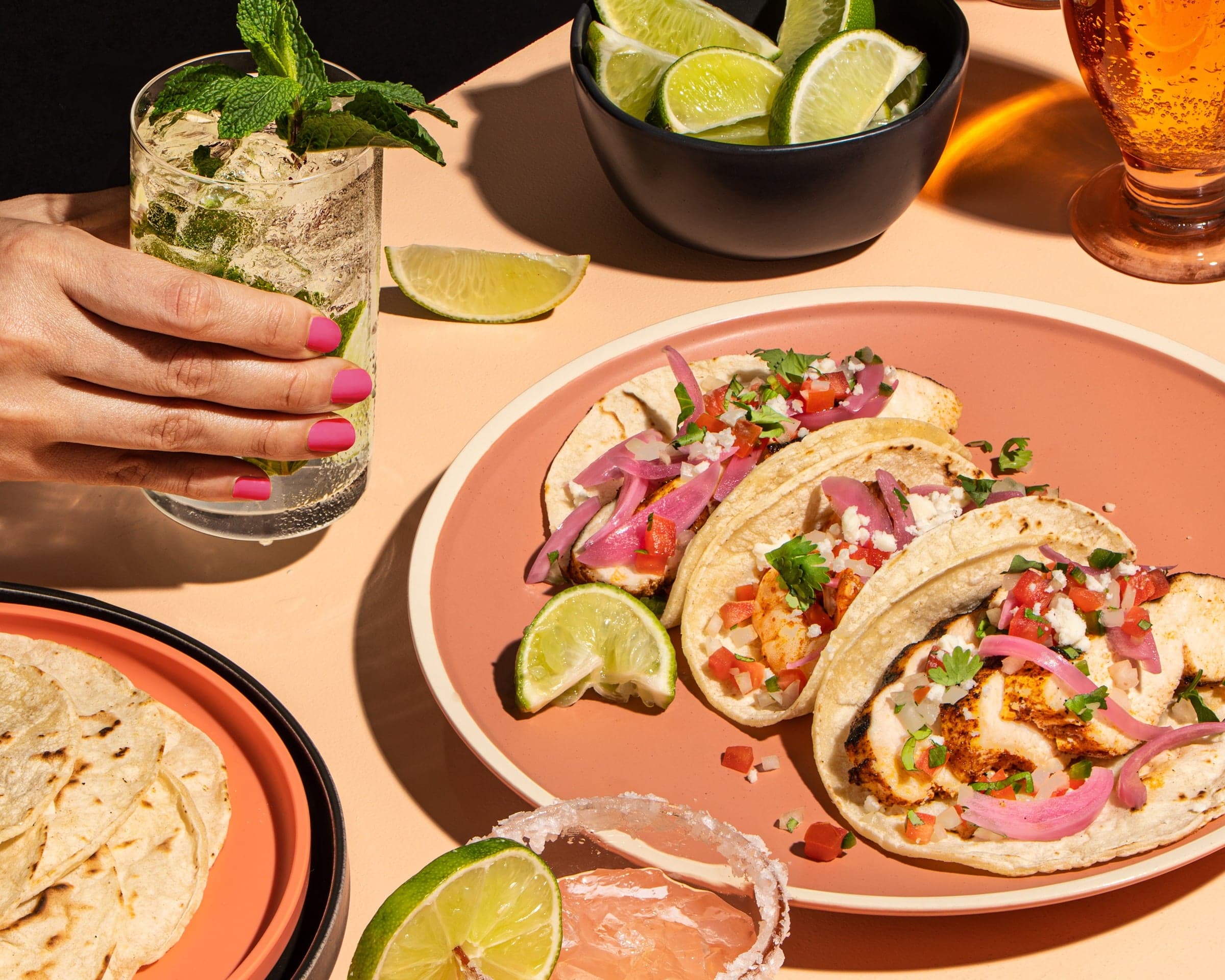 As the new year dawns upon us, we all look forward to what's next. For our team here at Dish Works, we're setting our sights on the food content trends awaiting us in 2022. Working with some of the world's top food brands every day in our food content studio, we get a front row seat to ever-changing, in-vogue styles in the culinary industry. We also help create the trends, as we guide our clients toward the most powerful uses of the food content that we develop to represent them.
Food marketers and culinary experts across the globe are focusing right now on what trends are to come in the new year. Our food content creators have put their heads together to forecast the trends we'll see in 2022. Here are eight food content trends that we anticipate will be huge in 2022:
1. Vertical Videos for Food Content — and all Content Marketing
We have been championing the importance of vertical videos on social media for months now. It's a trend that started to pop in 2021, and it's not going anywhere in 2022.
Though the platforms that popularized vertical videos, like Vine and Snapchat, may have slipped off the radar, the format has exploded across the biggest social media apps. Of course, there's Tiktok, and also Instagram Reels, Facebook Stories, YouTube Shorts and Pinterest Idea Pins. Tiktok and Pinterest. If you want to create a viral food content video, vertical video food content is the way to go, no doubt about it.
Want a couple of stats to prove the point?
Over 75% of worldwide video viewing happens on a mobile device. These days, entertainment is on the go, often consumed in 1- or 2-minute increments.
People hold their phones vertically 94% of the time. Simply stated: Vertical is how we hold our phones to record content, and it's how we hold them to consume content.
The mobile advertising platform MediaBrix found that 90% of vertically viewed videos had a higher completion rate than those watched horizontally. If you want your followers to watch a video all the way through, vertical is the format that almost guarantees it.
Food brands that are social media- and content marketing-savvy are going vertical. Dish Works is here to help with our affordable Reeltok Videos, which can be used across multiple platforms.
2. Casual and User-Generated Food Videos are Coming Up
There is so much user-generated content on social media apps, that viewers don't always expect or respond to super-glossy photos and videos. We believe that, as far as evergreen content goes, studio-quality work will always be queen, but for more ephemeral, temporary content, like IG Stories, casual content is having a moment on social media. That means it's okay for brands to post content that looks like it's made with a smartphone. The key is on how often you post this type of content: There needs to be consistency in frequency, however, or it will not feel harmonious to viewers alongside your other content.
In 2021, some food brands mentioned wanting food content that looks like it's made by influencers for that "real-life" aesthetic. But there are some drawbacks to working with influencers, who often want creative control and ownership of the content. Plus, many brands don't want to blow their budget on influencer fees that prioritize the size of the audience versus the quality or longevity of the content.
Our answer to that? Studio-produced influencer-style content. If you need to ramp up your food content for Tiktok or reels, our influencer-style videos are beautiful and accessible food content that highlights moments from simple, accessible recipes using one primary camera angle.
This format helps food brands build up a content library of recipe and lifestyle content that they control and can build on to help gain new followers and increase engagement.
3. Keep it Short-and-Sweet
Our cultural attention-spans are shrinking by the day, which means that shorter videos perform well on social media.
In 2022, we think "short" will mean really short, like between 5 and 10 seconds! Most traditional recipe videos clock in at around 60 seconds, so in the new year, we are encouraging our clients to embrace these bite-sized videos. We believe that the purpose of effective food content is not to tell the full story, but rather to hook viewers, and then point them to the full recipe. We predict that this year, longer videos will have less views and less engagement.
Dish Works' food content packages include multiple cuts of varying lengths, which means our clients receive plenty of assets to share while sticking to your marketing budgets. The key to winning with short videos is frequency, frequency, frequency!
4. Embrace ASMR
The sizzle of a hot pan, a knife slicing through a crusty loaf of bread … the sights and sounds of cooking can be so satisfying. That's why we've already seen lots of successful food content use ASMR (autonomous sensory meridian response) to virtually bring viewers into the kitchen, and we expect that trend to keep going strong in 2022.
Capture the sensory pleasures of your culinary brand with ASMR videos, perfectly tailored to your products and aesthetic. From meditative, zen moments, to hypnotic explosions of shape and color, ASMR helps viewers feel and connect to content in a profound way.
5. Being Vulnerable and Letting Viewers In, Behind the Scenes
Old-school marketing used to take a more formal, buttoned-up approach to try to win sales. But, the cultural temperature has shifted: In 2022, brands will earn a lot of trust with their customers by "being real." Reminding your followers that your brand is made up of people following their passions is an increasingly important component of marketing.
Brands that own their process, struggles, goals, dreams and successes, and that welcome their communities to be part of their journey, are winning. Smaller brands can do this by showing how they pack orders, how they make hand-dipped chocolate, or by highlighting the people on their teams.
Larger brands can do this by showing how things are made, and by giving an inside look at the people who create their products. Or, they can give sneak peeks to new products that are launching, or give an inside look at how their product photography and food content are created.
6. Over-the-Top Organizing
People have always loved a before-and-after moment, and in 2022, organizing videos are going to be in demand. These fun videos create order from chaos and that's something all of us can appreciate, especially these days!
For example, pasta companies can show how to store their products at home; coffee companies show how to store and make fresh coffee. Other ideas could be refrigerator transformations/organizing/clean-outs. There's just something satisfying about watching a bag of groceries turn into a well-stocked kitchen!
7. Bright-and-Bold Content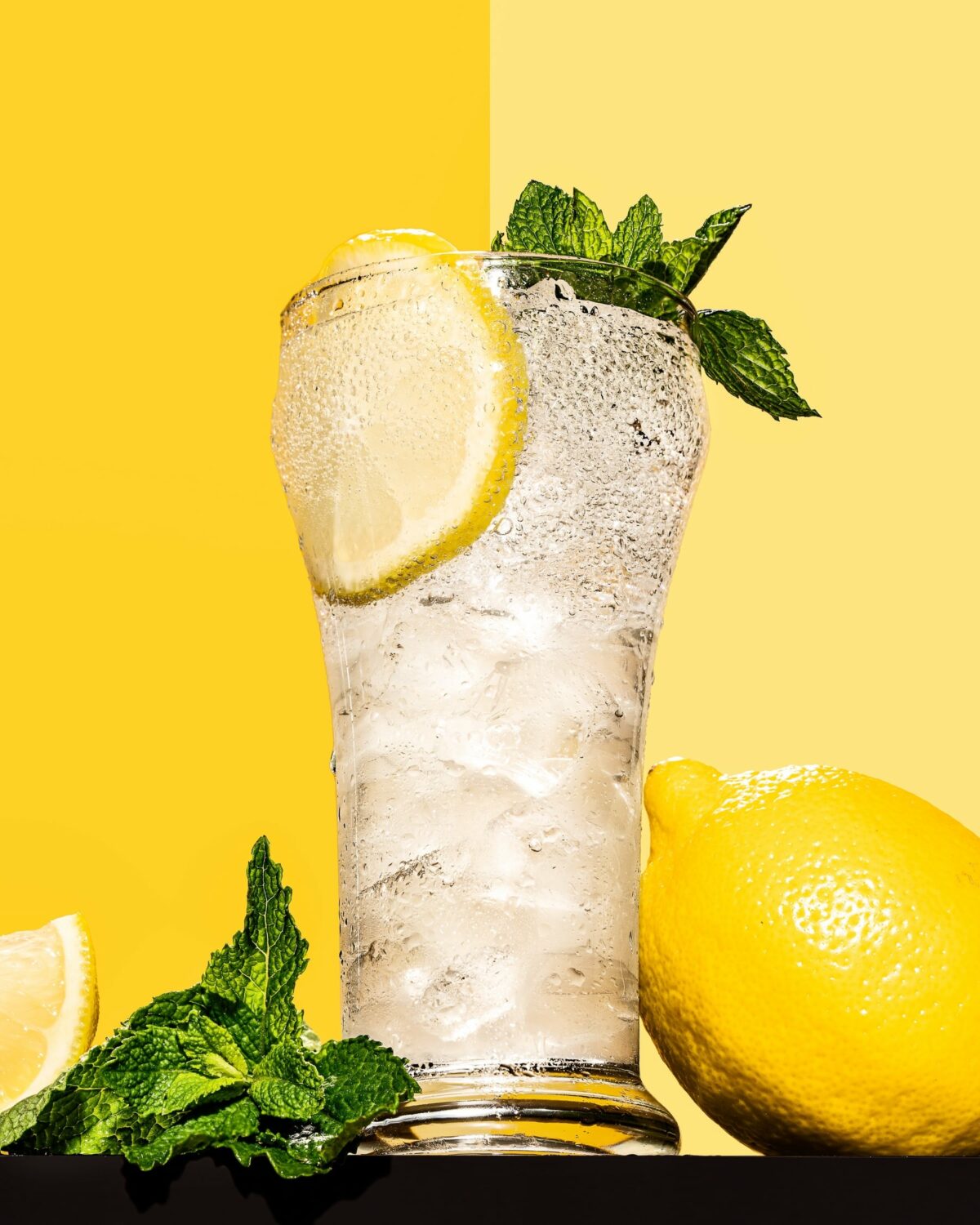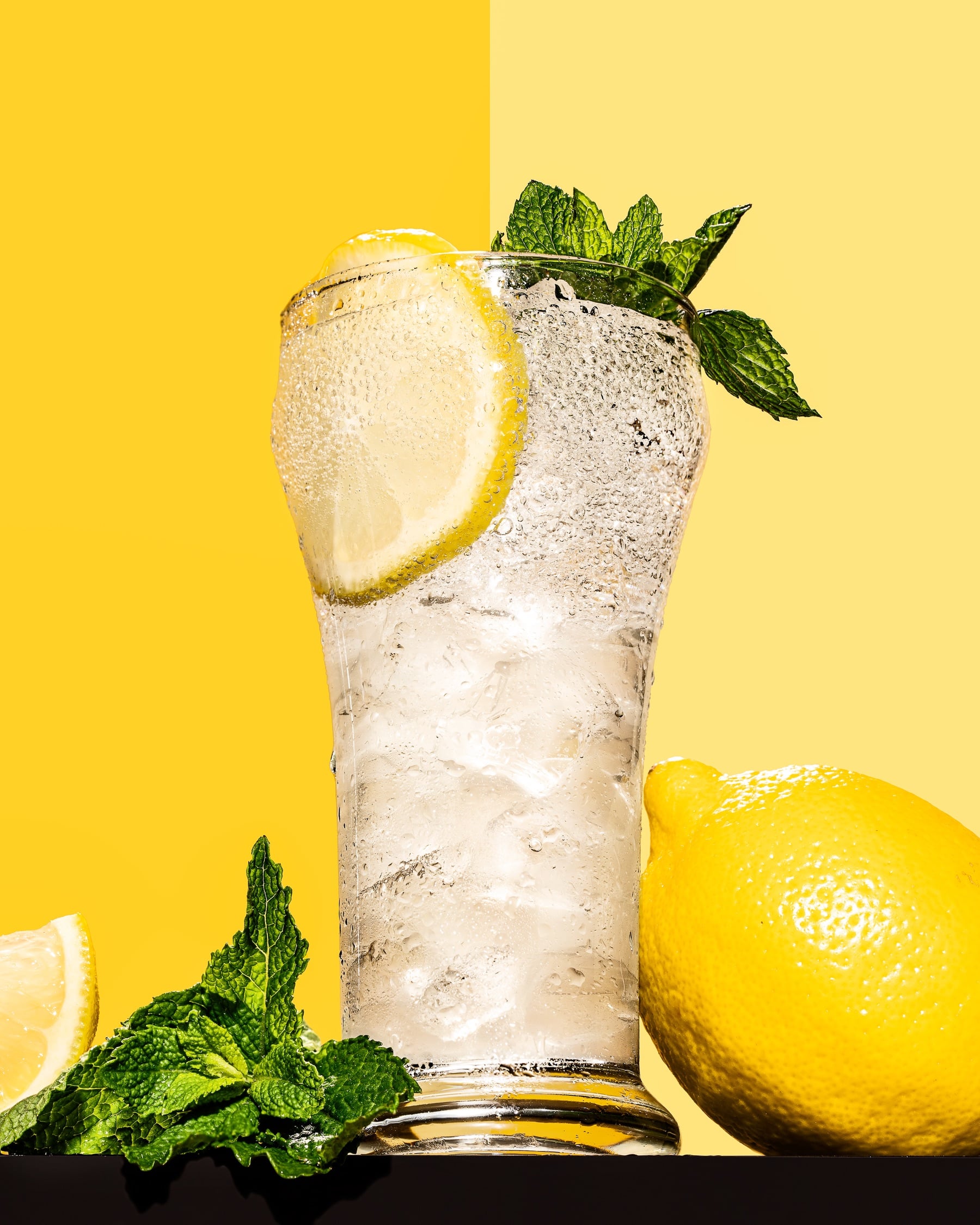 To rise above the noise on social media, bright-and-bold content is crucial. Dish Works Popped Content is all about edgy, colorful editorial photos and videos that look like they're straight from the pages of hip food magazines.
In 2022, brands will start to recognize that, despite pages of brand guidelines, viewers respond when you have a little bit of fun, and maybe even get a little messy in your food content. Even super-simple foods are infused with personality and life against our electrified Popped backdrops. Check it out!
Culinary brands will lean further into vivid colors, bold shadows and elevated elements, like perfect nails, luxe jewelry, fancy linens and bespoke tableware, juxtapositioned with loose, energetic food moments, like loaded fried chicken sandwiches, luscious chocolate dripping off an ice cream sundae, or cocktails splashing over the side of the coupe glass. The vibe is, "Let's not take ourselves too seriously, but let's use the good china."
8. Vintage Vibes
What's old is always new again. That's true not only for recipe ideas, but also for props, food styling and design.
The Dish Works in-house prop closet helps our clients lean into vintage vibes, from velvet curtains to Mid-Century-Modern table settings (we totally stan a wooden salad bowl) and old-school recipe ideas. Colored glassware and items with whimsy or character play a big part in food content creation. They also allow your followers to see your products in a new, or different light, and can lend a timeless feel to photos and videos.
Are you ready for 2022? Dish Works is raring to go! We love creating food content that helps position your brand as relevant, cool and on the cutting edge of food and social media trends.
Let's work together to make this your best year yet! Head here to set up a kickoff call.