It's Content 101: having a blog should be a crucial part of your business strategy, and this is particularly important for food- and beverage-related brands. Blogs keep your customers entertained, up-to-date and in the know about what's going on with your business and in your industry. Valuable, approachable content gives your products visibility and helps you engage with readers in a meaningful way. But what does good content look like?
We've chosen a few companies that know how to do content right. Check out our picks to see which brands are killing it with content this week, and be sure to check back regularly for the latest roundup of "it" content creators!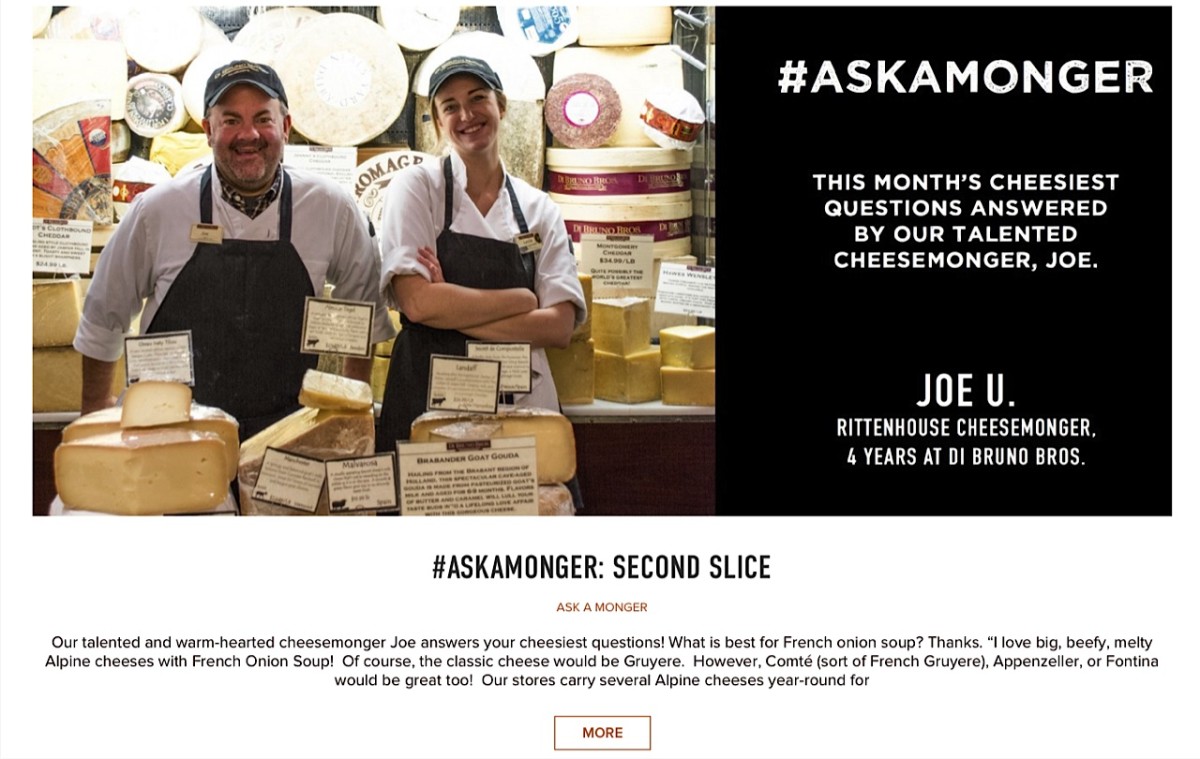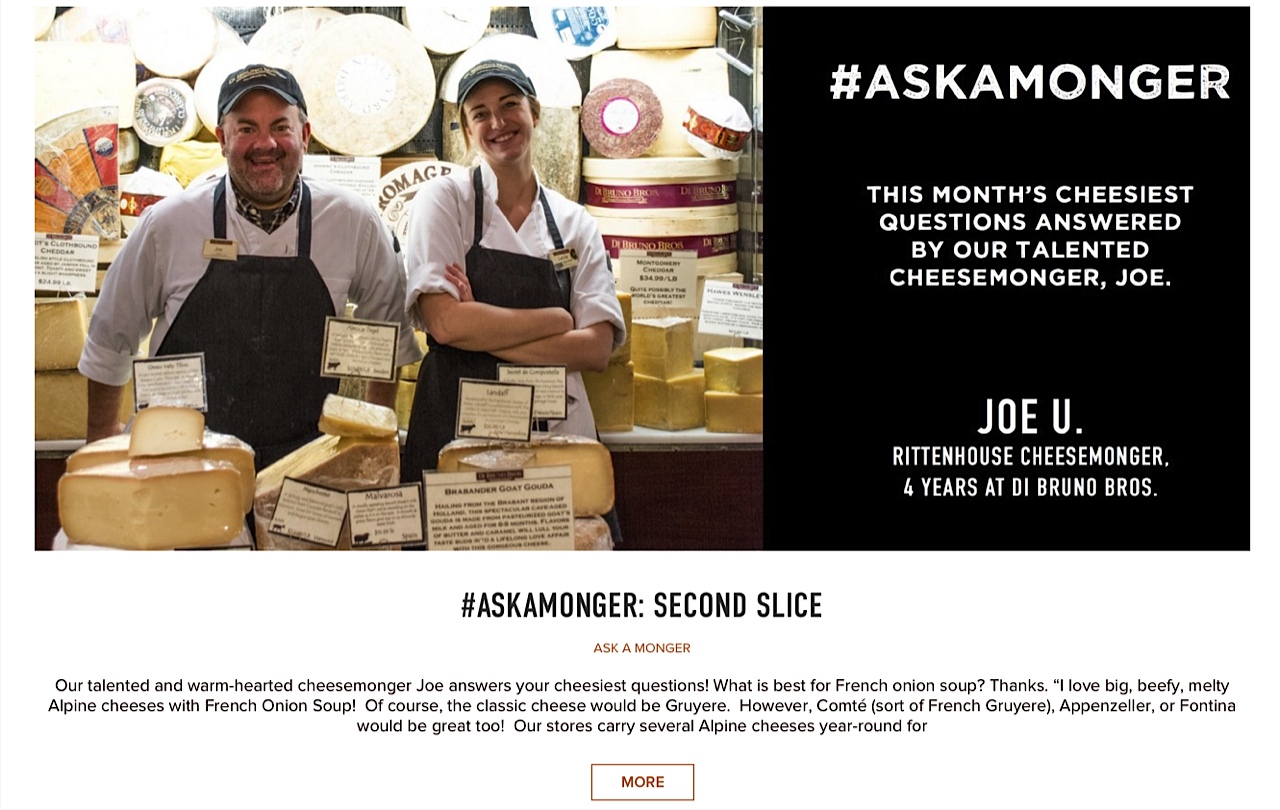 Di Bruno Bros. offers world-class, premium products in a nonpretentious way, and their content reflects that mindset perfectly. DiBruno blogs are quick, easy-to-process "bites" of content, accented by gorgeous photos, a look at the people that make the company great, valuable information and a whole lot of fun!
Why They Are Doing It Right: DiBruno builds its blog around themes (most recently, buffalo week), events, recipes and news—a great way to organize an editorial calendar—while engaging with customers in a fun, approachable way. After reading, how could you not be craving cheese?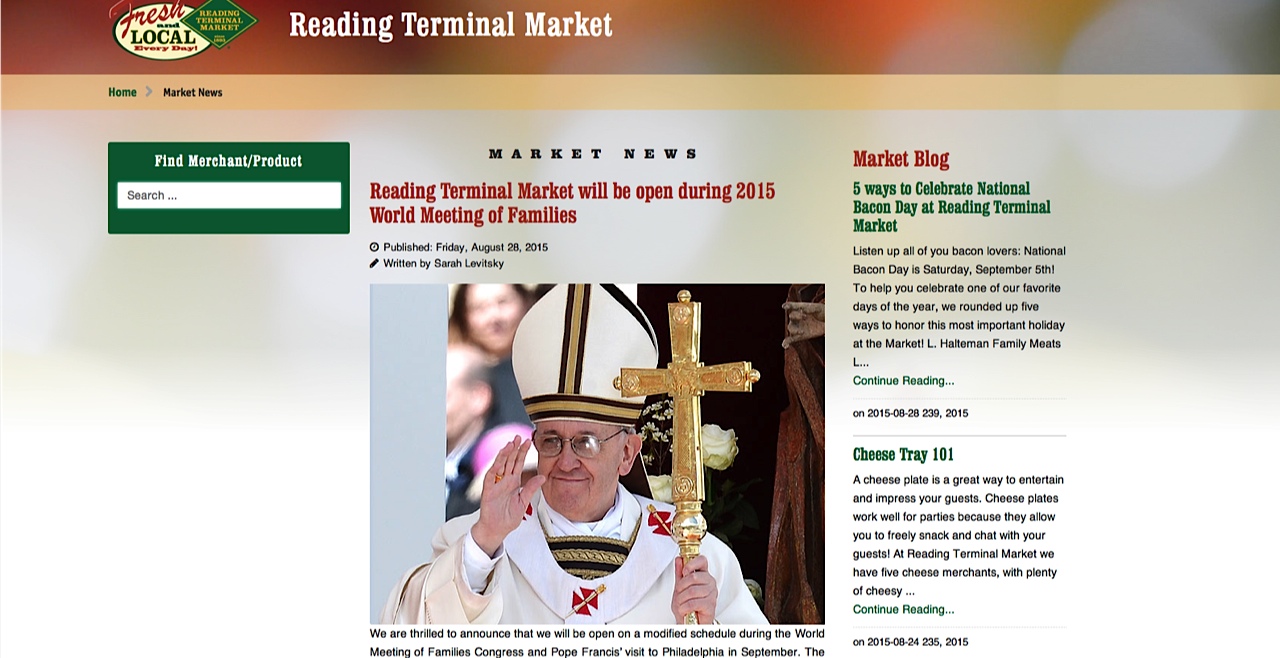 It doesn't get more timely than this. Philadelphia is abuzz with the impending visit of Pope Francis, and Reading Terminal Market (RTM) knows that this is a topic that everyone is talking about. In their "Market News" blog, RTM provides its customers with valuable information about their schedule, provides tips and creative ideas to enjoy their market (e.g. "Ways to Celebrate National Bacon Day") and links to their "Market Blog," another great source of information about all things market-related.
Why They Are Doing It Right: This blog has up-to-date news and information about an event that affects not just the market but the entire city as well—the very definition of relevant.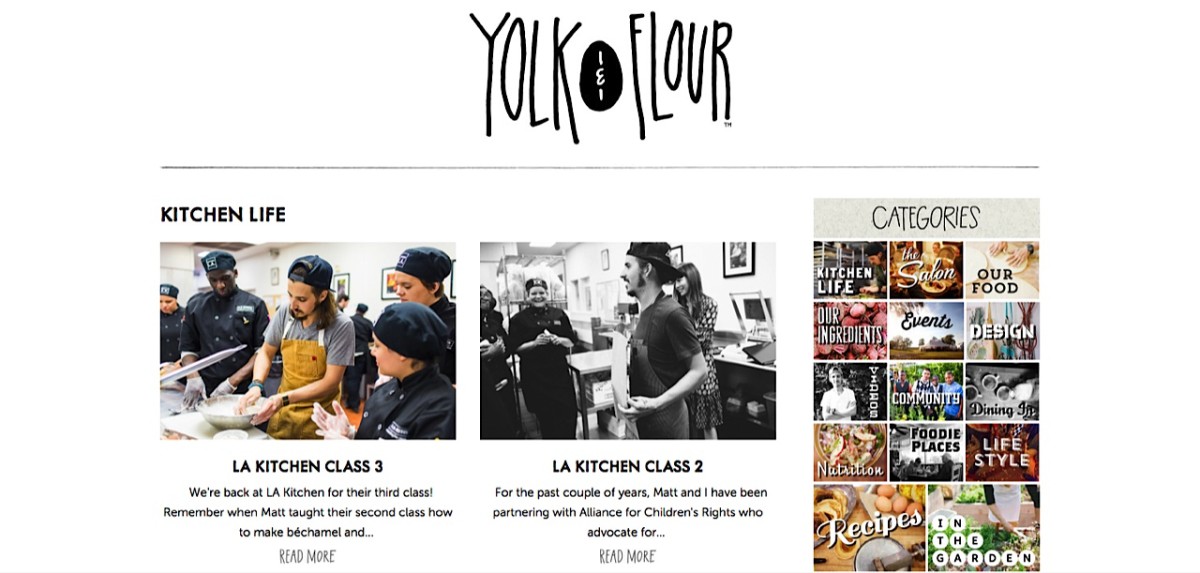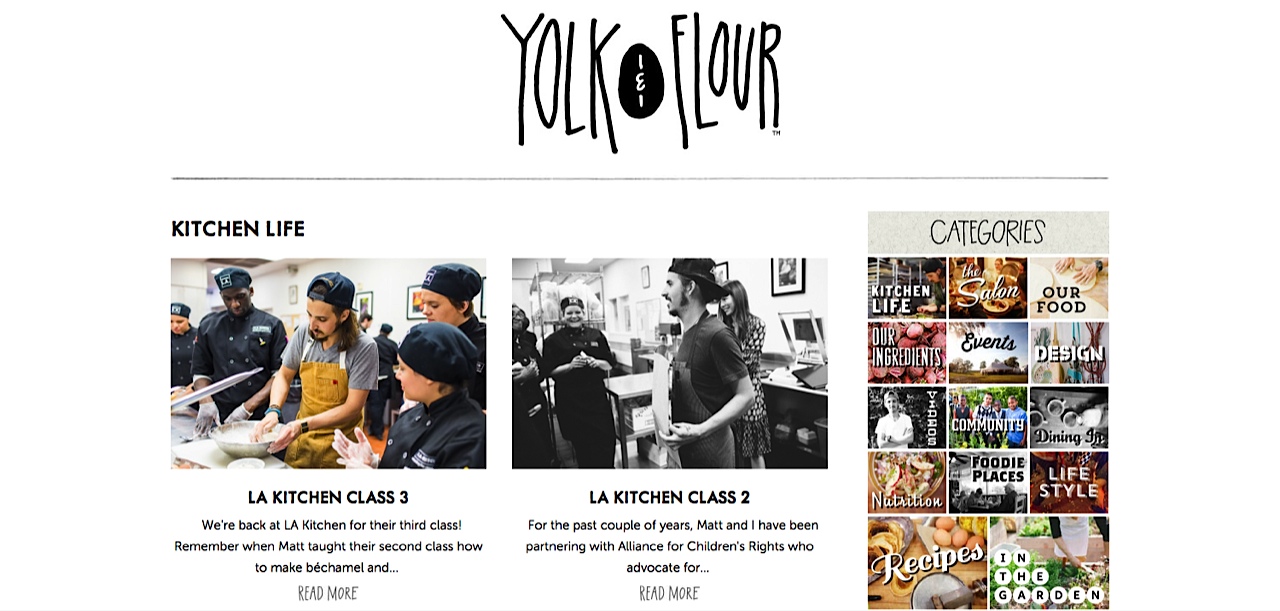 This blog from Heirloom LA is an example of a dynamic "publication"-type blog. Recently started by a catering company/salon/food truck in Los Angeles known for its Lasagna Cupcakes™ (yes, you read that right!), this blog's unique format carves out an identity apart from Heirloom and presents itself as a source of engaging, interesting information. And check out those photos—wow!
Why They Are Doing It Right: This ambitious blog is the whole package—going behind the scenes, recapping events and educating readers about ingredients, nutrition and where products are sourced to give readers the total "Heirloom experience."
Do you have a restaurant or food or drink company blog that you love? Tell us about it in the comments!
Dish Works' team of professional food or drink brand bloggers is available to answer any content questions. Need help supplementing content? Just ask! 
Featured photo credit: Alexandra Whitney Photography