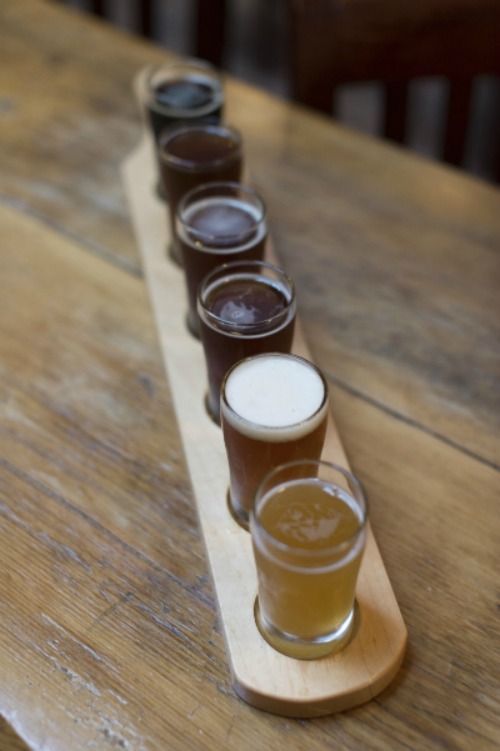 Brewers from around the Mid Atlantic region will be coming together at ArtsQuest Center at SteelStacks in Bethlehem on September 30 for the 2nd Annual Mid Atlantic Brewers Symposium.
Brought to you by Brewers of Pennsylvania (BOP) and sponsored by Concannon, Miller & Co. P.C. and HMK Insurance, the symposium will center around many areas of the brewery industry. Topics discussed throughout the day will include both the science and the business of brewing, including beer manufacturing and distribution, managing a brewpub and a packaging brewery, brewery safety, labor laws, brewery marketing and more.
The event will run from 8 a.m.–5 p.m., with a variety of 45-minute presentations throughout the day, and is open to licensed brewers, home brewers, beer advocates, industry supporters and others in the beer industry.
One of the topics on the agenda will be content marketing, with guest speakers Mary Bigham of Dish Works, Bill Covaleski of Victory Brewing Company and Kevin Finn of Iron Hill Brewery & Restaurant. The panel will discuss why having a top-notch content marketing plan in place can make a world of difference within the brewery industry. Mary will share her expertise as a content creator and strategist, and Bill and Kevin will relay how good content marketing has led to the success of their brands.
Mary Bigham is the founder and co-owner of Dish LLC, an award-winning publisher and producer of culinary content encompassing The Town Dish, an online food and lifestyle publication; Cider Culture, an online publication dedicated to hard cider producers and fans; and Dish Works Content Agency, a culinary content agency that produces customized, professional content for some of the most prominent East Coast breweries, cideries and wineries.
The cost to attend this day of in-depth brewery-related discussions is free for current BOP members (2 max., $50 each additional individual); $199 for non-member licensed breweries, with limited ticket availability; and $99 for home brewers, which includes the individual sessions throughout the day, breakfast and lunch.
The symposium also runs concurrently with the ArtsQuest Annual Oktoberfest, which will feature a BOP Craft Brewers Village. Breweries that wish to be involved can sign up to pour during this event.
Photos: Alexandra Whitney Photography