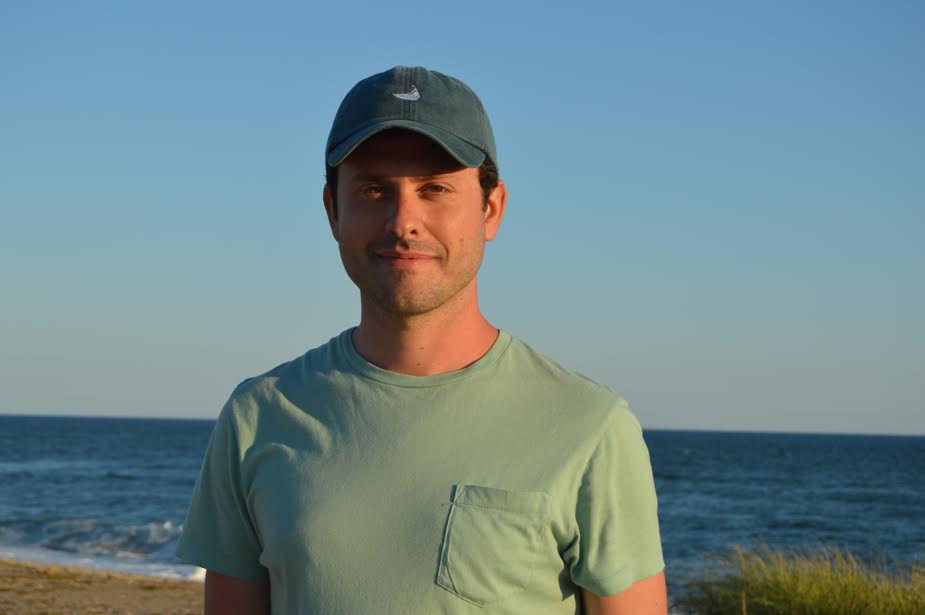 Patrick Burke and his team at MullenLowe Profero have the opportunity to work with dream clients every day. But as the saying goes, "With great power comes great responsibility." Working with big names and notable brands offers an amazing outlet for creativity and new endeavors, as well as unique pressures and challenges.
We had a great chat with Patrick about his work with clients, his role at MullenLowe Profero, his journey with content marketing and the future of content marketing.
What is your title (and does your family understand what it is that you do)?
Global Associate Director of Content Marketing. My family gets the gist of it. I like to give the Michelin Guide as an example of content marketing since it's relatable to any generation. Brands have been using content to attract customers for a long time. Content marketing is just the term that's been coined since it proliferated online.
Tell us a little bit about your journey into the world of content.
I cut my teeth working on monthly content plans for Everest, a British windows and home improvement company. At the time, I thought it was a boring assignment because I'd never heard of the brand and windows aren't exactly sports cars. But it gave me the chance to pitch and execute unique content plans with varying budgets and objectives each month, which isn't common since clients typically operate on yearly scopes of work. Along with creating a steady stream of blog content, I got to produce infographics, quizzes, contests, celebrity interviews, press releases and native content for big publications. And along the way, I created a piece of content (with a fantastic designer, Shelli Walsh) that went viral—a kitchen cheat sheet infographic. It was a great lesson: no brand is too boring to create effective content for.
Since then, I've continued doing similar work on bigger brands while gaining experience in social media and email marketing, honing my writing and editing skills and constantly trying new types of content: videos, interactive infographics, widgets and most recently, working with my agency to pioneer custom, multimedia content, which we've dubbed KO (Knockout) Content.
You develop content strategy for some huge brands. What are the biggest challenges and biggest rewards in working with large brands in regards to content?
Stakeholders are the biggest challenge on large brands. Especially legal. It's incredibly difficult to compete with publishers if you don't have the autonomy to create genuine, unbiased content, but big brands tend to be understandably wary of taking risks. Some of the best content I've worked on never even saw the light of day! The biggest reward is the exposure. A brand with a strong legacy and huge online following is a great platform for any marketer.
Do you see any trends in content (and also specifically culinary content) that are effective and "must dos" for your clients?
Great ideas are channel-agnostic and storytelling will never change, so I don't view trends as a "must do." Yes, smartphones and Facebook can now handle things like 3D mobile videos, and brands should absolutely take advantage of that, but those are distribution strategies, not content strategies.
That said, I'm loving the resurgence of branded print magazines. Call me old-fashioned, but there's something about the tangible, glossy pages that make magazines special. I might not get around to reading them as often as digital, but when I do, I'm not skimming the content between emails—I've got my feet up. Magazines just feel like a treat to me.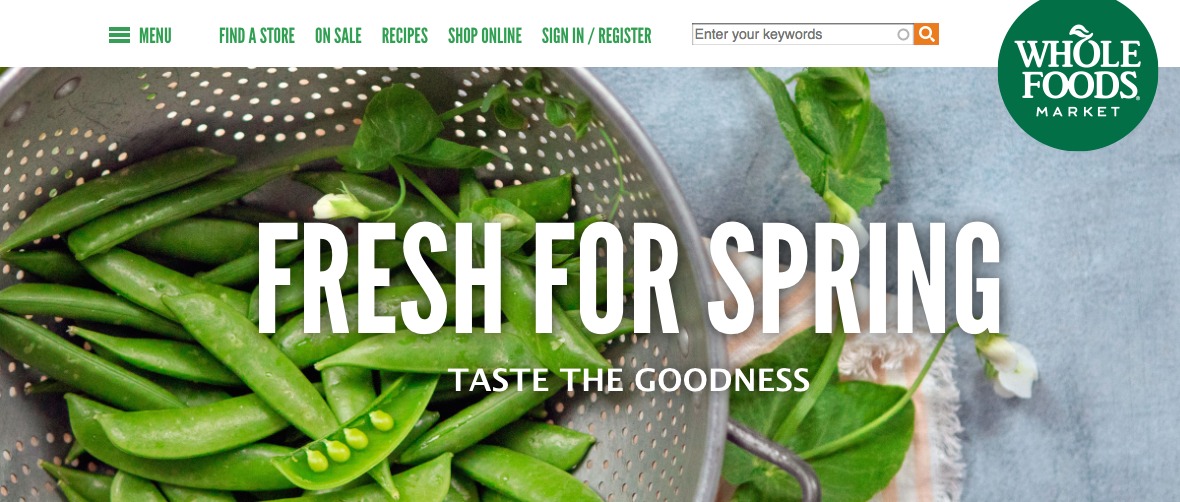 Food brands have been doing content marketing magazines right for years: Kraft, Marks & Spencer and Sainsbury's in the UK, and more recently Whole Foods and Publix. Content marketing is just such a natural fit for food. Brands should learn from the digestible layouts magazines use and evolve them on digital.
It's something we're trying to do on a client's new recipe hub, called What's For Dinner. We designed a lot of templates to create attractive page layouts and offer things that magazines can't, like recipe videos, customizable grocery lists and a quiz that leads users to recipes based on their mood.
How do you determine if something is successful for clients?
There are loads of metrics I could throw at you, and each brand has its own set of goals, but the most valuable results to me are shares, since they act as digital word of mouth. Jargon aside, what matters is if people read, share and talk about your content. I'm always very upfront that content is a long game. Brands need to balance direct marketing with content, which is long-term brand building. Fortunately, at this point, most brands know they need content so it's not a matter of why, but how.
Where do you see culinary content heading in the next few years?
As more food brands figure out how to crack the online shopping chestnut, culinary content will follow and partner with brands like Blue Apron and Plated, which are content companies at their core. Brands will both replicate their model and these companies will start offering sponsored ingredients, similar to native content online.
How do you help big brands understand the investment for content compared to traditional marketing investments?
Big brands tend to be pleasantly surprised with the cost compared to traditional investments. Depending on how lean you go, cost can be one of content marketing's strongest selling points. When you can create a video in one month at a fraction of a cost of a traditional 30 second spot and get the same number of views—plus conversions and signups along with it—it's no wonder why content marketing budgets are growing so fast.
But my answer to brands that might still be on the fence is that it's an investment, like you said, and in a truer sense of the word than paid media. Content can be reused, repurposed and deliver compounding returns without pouring more money into it.
How would you help a client repurpose their Super Bowl ad budget to spend on content marketing?
I would enlist the top talent willing to work with me and create a short film. The content that's killing the game right now blurs the lines between advertising and entertainment. Two Bellmen by Marriot and the annual Estrella shorts in Spain come to mind. The writing and production quality in these films are so good that it's hard to distinguish between product placement on a TV show and great narrative in an ad.

What brands do you think really "get it" when it comes to content marketing?
Maybe it's because new companies are born online or maybe because they have to be savvy to compete with entrenched, big-budget brands, but start-ups are leading the way right now. I love what Airbnb has done with its neighborhood guides, short films and continued push toward magazine content. Dollar Shave Club has also effectively used content to propel its business with its irreverent videos and content hub.
If you could give advice to any brand out there about content, what would it be?
Start planning your content marketing campaigns like ad campaigns, with full media plans to support. Growing competition and decreasing organic reach on social platforms mean you need to put some budget behind your content.
***
Feeling inspired? We are too! Thanks again to Patrick for taking on this Q&A with us!
Do you know of someone rocking culinary content like a boss? Contact us—we would love to talk to them! Stay tuned for more interviews in the future.