We have had many "frontiers" during the age of marketing: newspaper, radio, television. Once the internet caught hold of the public's attention, marketing had to evolve to cater to the new medium their audiences called home. This meant businesses invested in internet advertising and, as the web became more interactive, utilized social media networks as platforms for their messaging. Strategically using the internet's capability as a platform for entertainment and information, content marketing became the dominant way to genuinely connect with audiences, focusing more on blogs, compelling photos and the increasingly accessible medium of video.
The Trend Game
To stay in the marketing game, a business needs to stay ahead of the trends, determining what will not only be beneficial for their brand, but will also boost their relevance. While video marketing is becoming necessary (we're big fans!), it is not always the most comfortable medium to work with. It requires team members to embrace being in action and caught on film. If video seems like a stretch, there's a less intimidating and growingly effective way to share stories your audience: podcasting.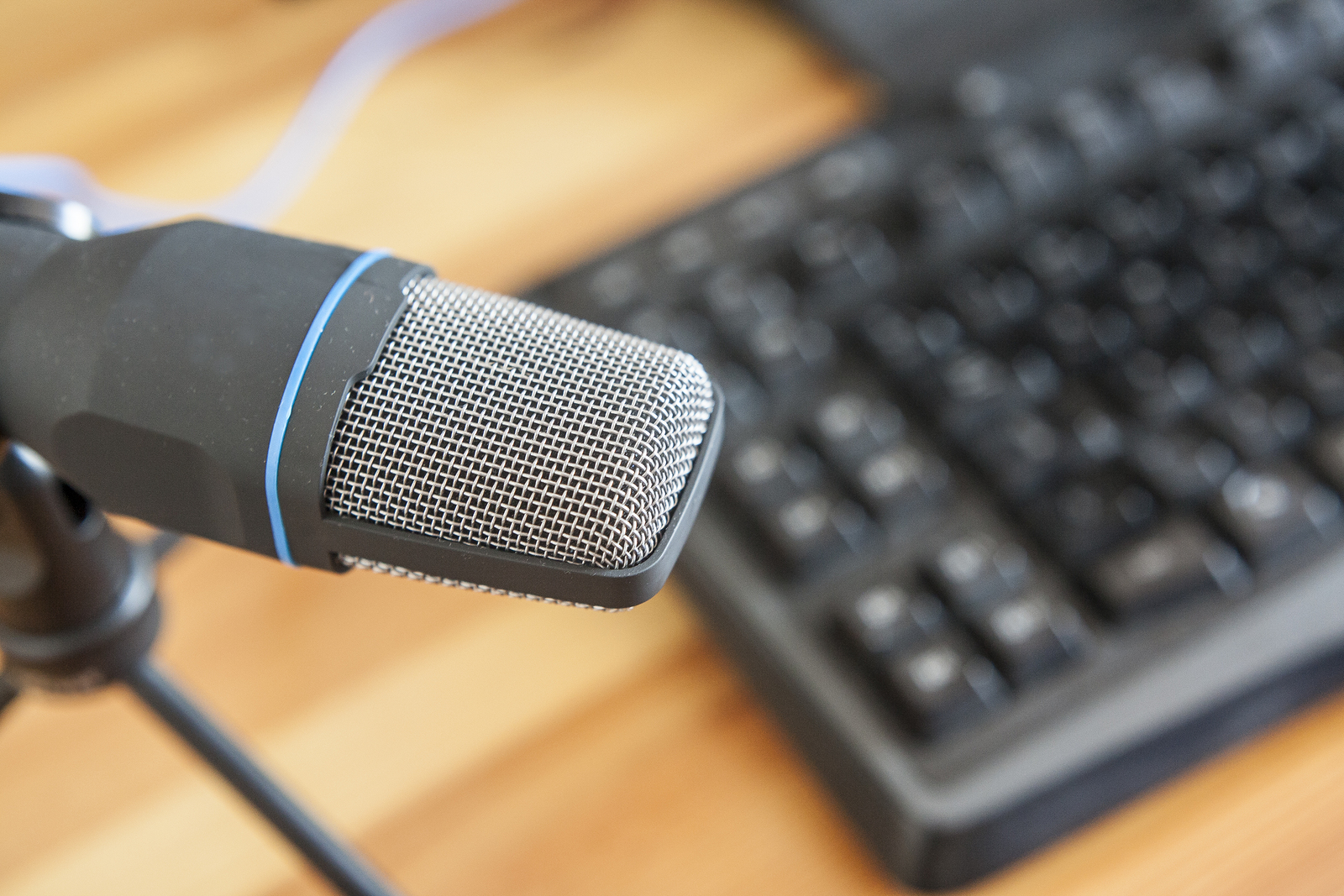 Podcasts Are In
Podcasts, a mash-up of the words "iPod" and "broadcasts," are best defined as on-demand internet radio shows. These broadcasts are a hot commodity, with 57 million Americans listening to podcasts regularly. And the amount of people tuning in is only growing: listening has increased 23% from 2015 to 2016. Your audience is tuning in. So the question is: will they find you there?
Jumping into podcasting for your business is a worthwhile endeavor, and may be more simple than you think. Here are a few reasons why your business should be podcasting:
Budget-Friendly
Here is the good news: podcasting is less involved than video marketing, uses less equipment and is more economical to produce. Podcasting won't put a major strain on your budget, but it offers you the ability to connect with your audience on a regular basis. With podcasting, you can get started with a relatively simple setup and later improve production values with higher quality editing, microphones and recording equipment.
Consumable
Many of types of content require attention. Blogs require the consumer to stop and read. Videos, whether they pop up on Facebook or YouTube, require consumers to stop and watch. Because listening is a mobile action and podcasts are an audio medium, they can be consumed on the go, while exercising, commuting or working around the house. This is an appealing aspect to our always-on-the-move society. With podcasts there is less chance for your audience to be distracted or interrupted while consuming your content.
Profitable
Advertising is another aspect of podcasts that is often overlooked. Podcast ads have been proven to be effective after a study found that 63% of listeners bought something a podcast host promoted on his or her show. While your podcast content should be focused primarily on content that provides broad value to your audience, you also have the opportunity to plug your product or business.
Personal
One ever-important goal of content marketing is to humanize your brand. Videography sets your brand in motion. Pictures allow you to put a face to your brand. Podcasting gives a voice to your brand: your voice. Whether you are a restaurant talking about food and the culture of your town each week or a chef who shares cooking tips, you get a chance to literally talk to your audience. You become a vocal ambassador and expert for your industry. Consumers will appreciate this level of depth and connection.
Podcasting is relatively new to the marketing arena, which means your business can become an early adopter not just to use the trend but to be a trend leader in your industry. If podcasting has piqued your interest, learn more about how we can partner with you to get your new podcast off the ground!
Photo: BigStock