While it's true that social media trends come and go, savvy food brands will weave trends into their content marketing strategies to capture the energy of them. Recipe videos and photography that feel "of-the-moment" help to engage and entertain your brand's community, and prove that you're part of a larger conversation online.
When it comes to TikTok recipe video creation, there are different ways to approach production. We've already shared our thoughts on the pros and cons of working with influencers. The TL;DR of it all is that while content creators have built impressive audiences and can often take beautiful photos, it is crucial for brands to post and share owned content. Whether that's recipe videos on Instagram Reels, Amazon recipe videos, Pinterest food videos, or cooking demos on TikTok, we believe that your strongest move is to establish your brand as the authority on your products and services, and to have fun, engaging content living on your social media platforms.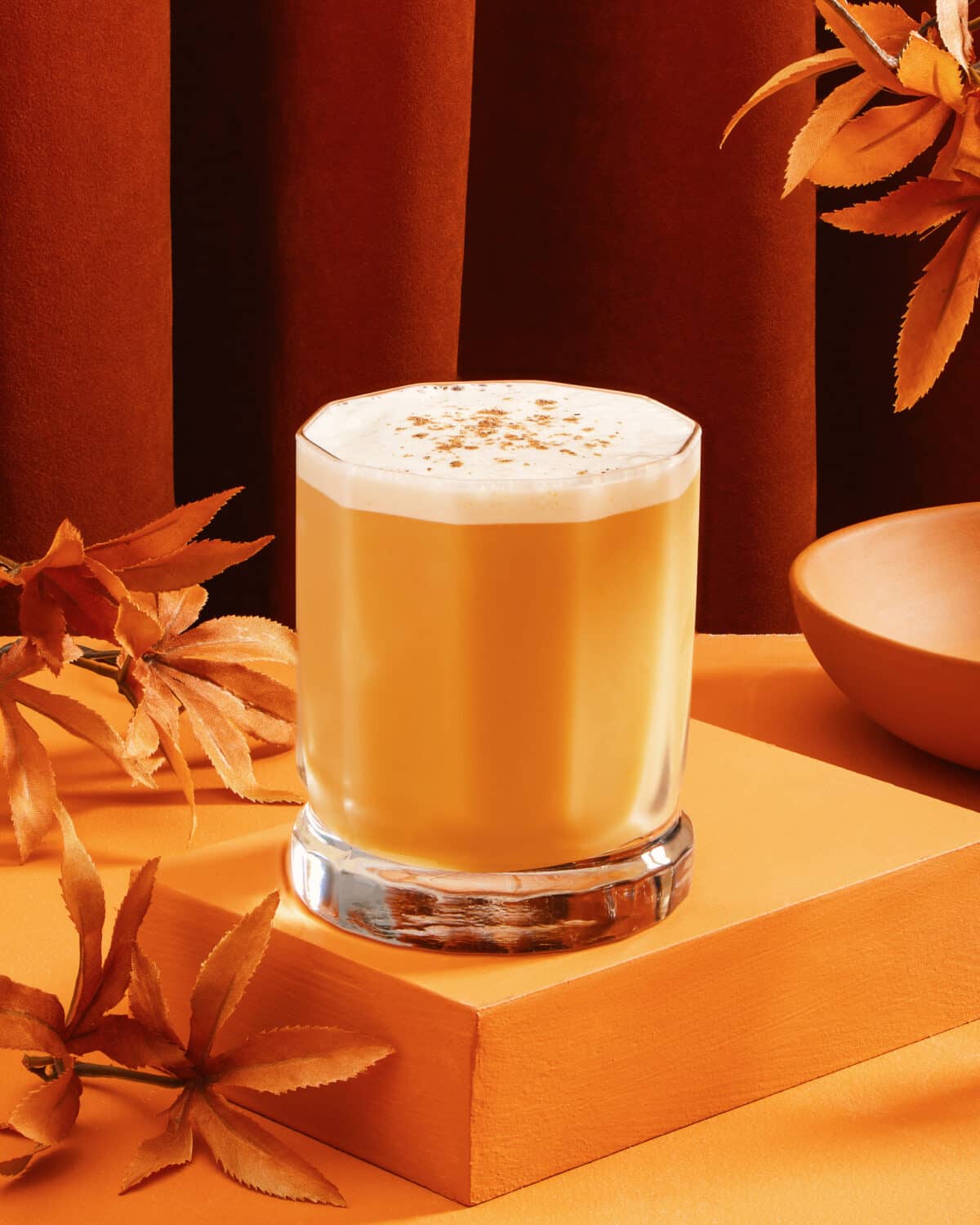 Tip: For brands who love the influencer-style, Dish Works' ReelTok videos are a perfect way to harness the creative power of our talented team while getting content that's made to your exact specifications.
As food content creators ourselves, the Dish Works art directors and culinary team are always on the lookout for food trends popping up in recipe videos on TikTok and Instagram stories. Here are a few trends that we've seen poppin off on social media as fall approaches. If you'd like to discuss how we can help your brand be part of the momentum and virality of social media food trends, reach out to start a conversation!
All Corn Everything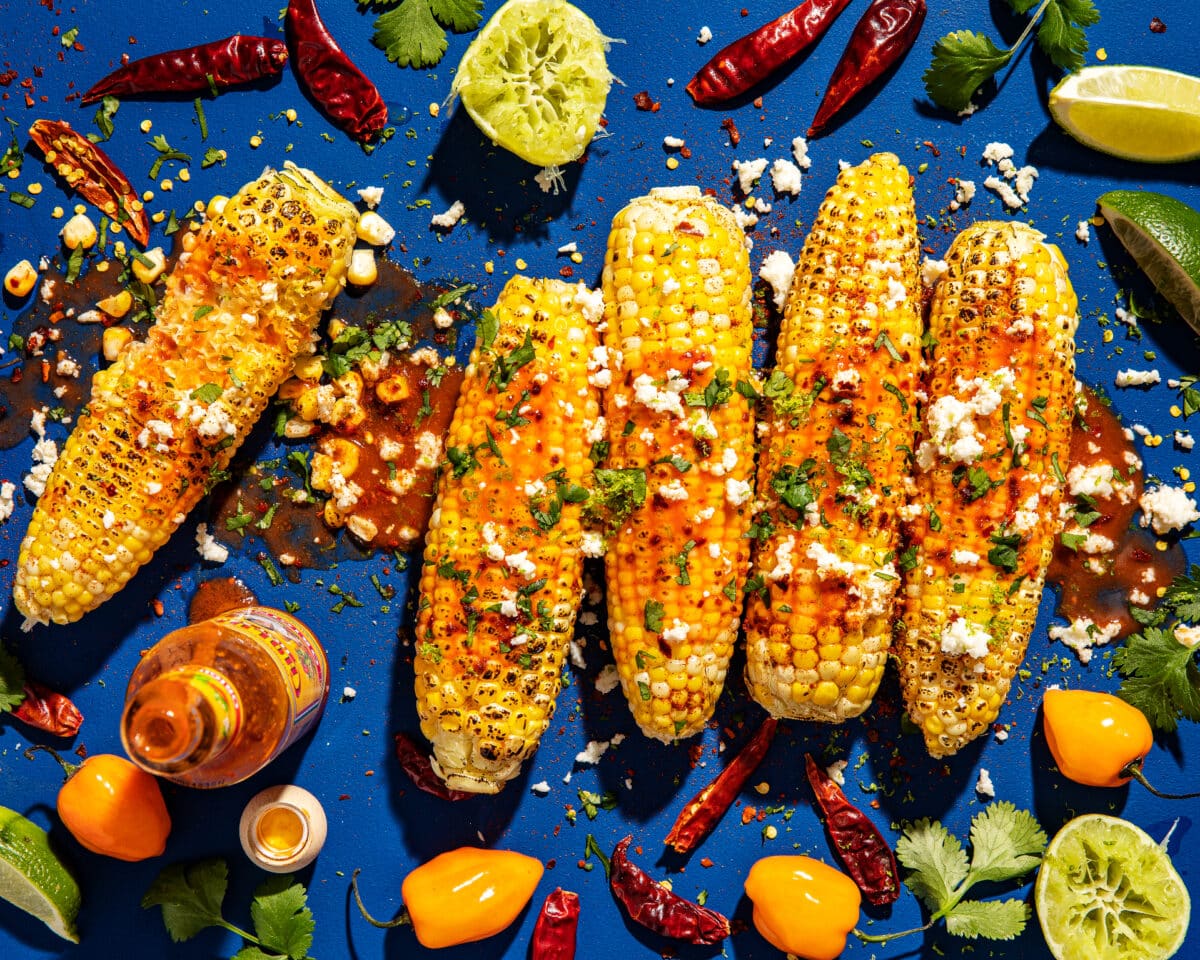 Ever since the Corn Kid made his extremely adorable debut on the Instagram account, Recess Therapy, corn has had a major moment on social. It doesn't hurt that in most parts of the country, late summer is when corn is at its peak of perfection. The internet is obsessed with corn and the Corn Kid right now, and a lot of corn-related food videos are using the audio from Corn Kid's viral video to really drive the point home.
Air fryer corn ribs, which had their big break on TikTok in 2021, are back on the scene, as are all manner of cheesy corn dips (including Korean cheese corn, smoked corn dip, Mexican street corn dip and many more). Speaking of Mexican corn, elote and esquites are everywhere, as are corn pancakes, corn bread and corn-infused desserts. It's corn!
Butter Boards
If the past few years, if the social media food space has taught us anything, it's that anything (and everything!) can be displayed on a board for maximum aesthetic and sharing pleasure. The newest thing to be boarded is butter!
Butter Boards are sweeping TikTok recipe videos and Instagram stories, and it's not difficult to see why. Bread-and-butter is a universally beloved snack! Basically a Butter Board is softened butter spread across a pretty wooden board or tray, then sprinkled with all sorts of toppings, like Maldon salt, fresh herbs, dried flowers, honey, and more! Served with rustic bread or crackers, a butter board is an even more decadent take on a cheese board.
Fall Drinks
The humans of TikTok and Instagram are more than ready for fall, and for cozy fall beverages. Queen amongst them is pumpkin-spice; while the internet still loves to hate on it, this flavor combo is now synonymous with #fallvibes, and you'll find it in recipes for desserts, like cinnamon rolls, fudge and macarons, as well as all kinds of products. But pumpkin spice beverages are still at the top of the heap. Pumpkin-spice matcha lattes, pumpkin-spice cold brew, pumpkin-spice milkshakes … you get the idea.
Cider, mulled drinks, chai tea and other tea lattes and caramel and maple-infused beverages are all ready for their close-up on recipe videos on TikTok and Instagram Reels.
Spooky Season
The internet is also very ready for Halloween — they want the spooky season, and they want it now! Get ready for a flood of silly, haunted food content to hit your social media feeds. Halloween brings out the kid in all of us, and culinary brands and creators know that it's a surefire way to delight and engage followers.
Sheet Pan Burgers
Who knew that the humble sheet pan would take the internet by storm? The sheet pan dinner trend has been around for a long time at this point — convenience will never go out of style — but people keep finding clever new ways to use sheet pans for cooking hacks.
One of the newest ones we've come across is sheet pan cheeseburgers, a mixture of ground beef and bacon pressed into a sheet pan and baked for 10 minutes. The whole thing is topped with cheese, sliced with a pizza cutter and boom: you've got perfect burgers in a snap, without having to stand over a grill or frying pan for an hour.
Ready to hop on these trends, or maybe even launch new trends? The Dish Works team is here to help your brand stand apart from the competition with creative, compelling content, including recipe videos for TikTok and Instagram, or for your brand's website, advertising and more!