For culinary brands hoping to make a splash or maintain relevance in the B2B space, trade shows are a crucial opportunity to make a good impression on buyers and other sales leads. Whether in-person or virtual, trade shows provide a platform for your brand to showcase its most compelling strengths and assets.
If you've ever been to the American Food & Beverage Show, Natural Products Expo West and Expo East, the Fancy Food Show, The Global Produce & Floral Show, BevNET Live, or any of the other large food/drink trade shows, you've probably observed how elaborate and detailed brands' booths can be. In such a busy, crowded environment, brands know they have to bring their A-games to capture the attention of passersby. Vibrant, engaging visuals are one of the most powerful ways to stop trade show attendees in their tracks.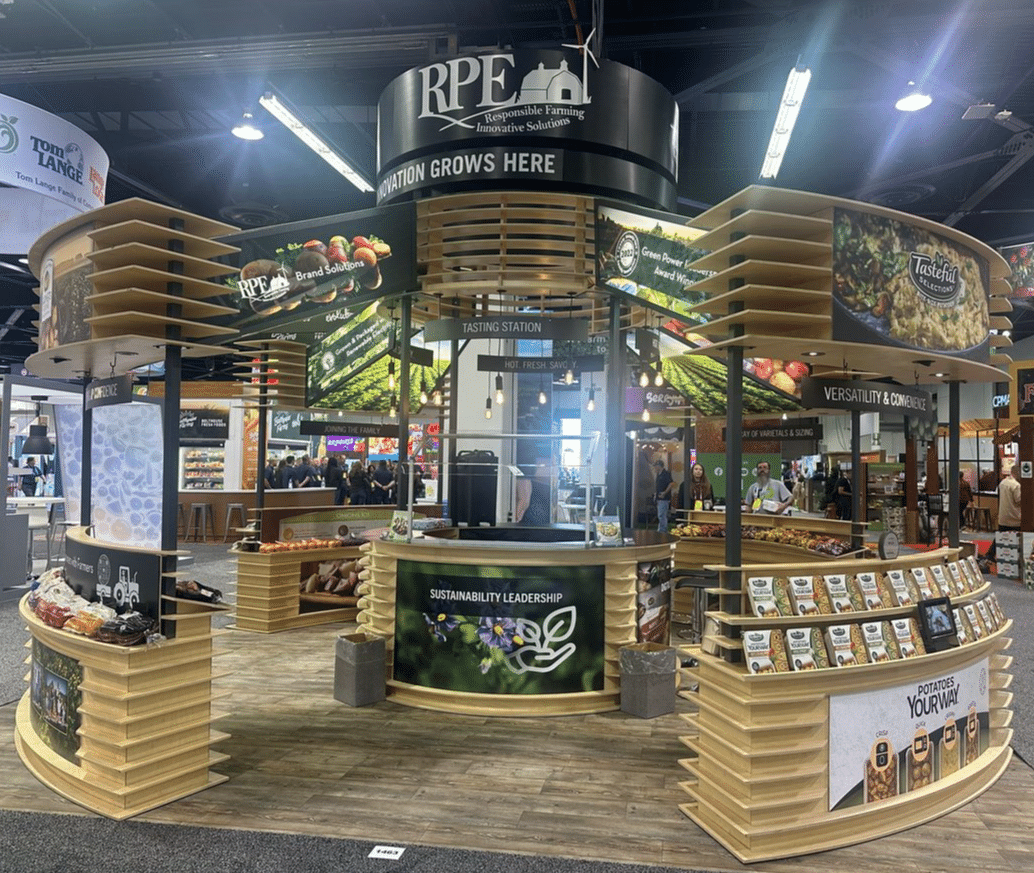 Dish Works has produced captivating, polished Sizzle Reels, Product Photography and Lifestyle Photography that empowers brands to put their best foot forward at culinary trade shows. While a lo-fi, UGC aesthetic might be trending on social media, trade shows are when brands need to pull out all the stops with high-quality, glossy, impeccably produced photography and video.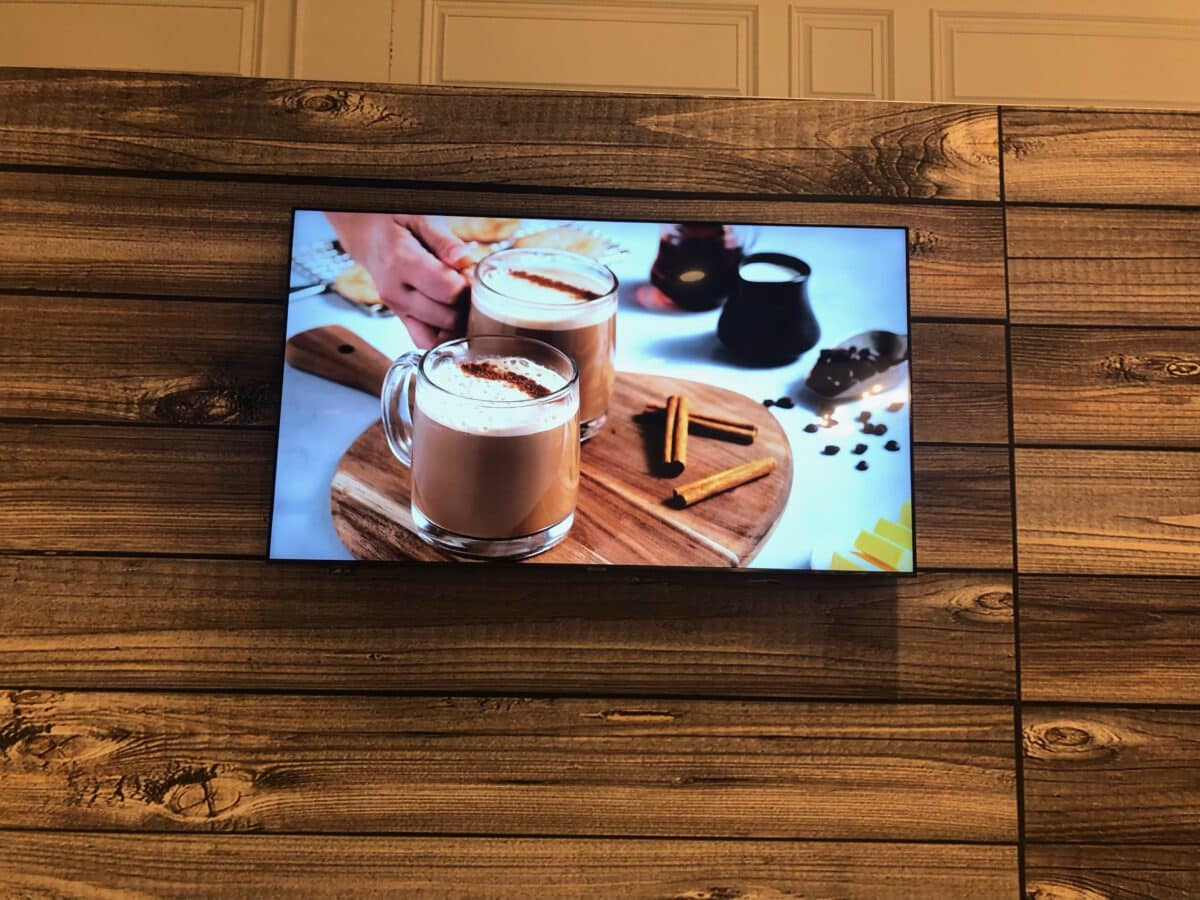 We understand brands' needs when it comes to B2B food content and CPG (consumer packaged goods) photography and video, and we have received some stellar feedback about how these assets have improved our clients' trade show displays and helped them stand out from the crowds.
Here are just a few testimonials from some of our clients that we've created trade show visuals for: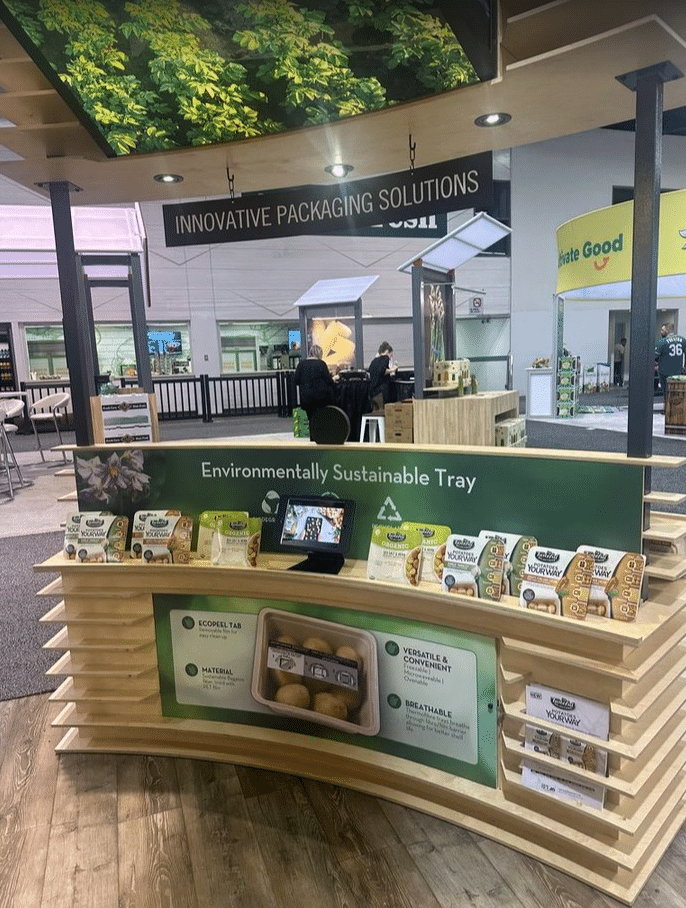 The IFPA Global Produce & Floral Show was a huge success! Thanks so much for creating amazing videos with your team that we were happy to feature in the booth. The Potatoes Your Way™ video played on loop on one of the front quadrants, and the Sustainable Tray video on the back. Both videos looked amazing and a lot of customers stopped to watch them!
At our food shows, everyone is in awe of our recipes. Of course, we could not do this without you, and I am so glad to have you as our partners in this crazy squid adventure!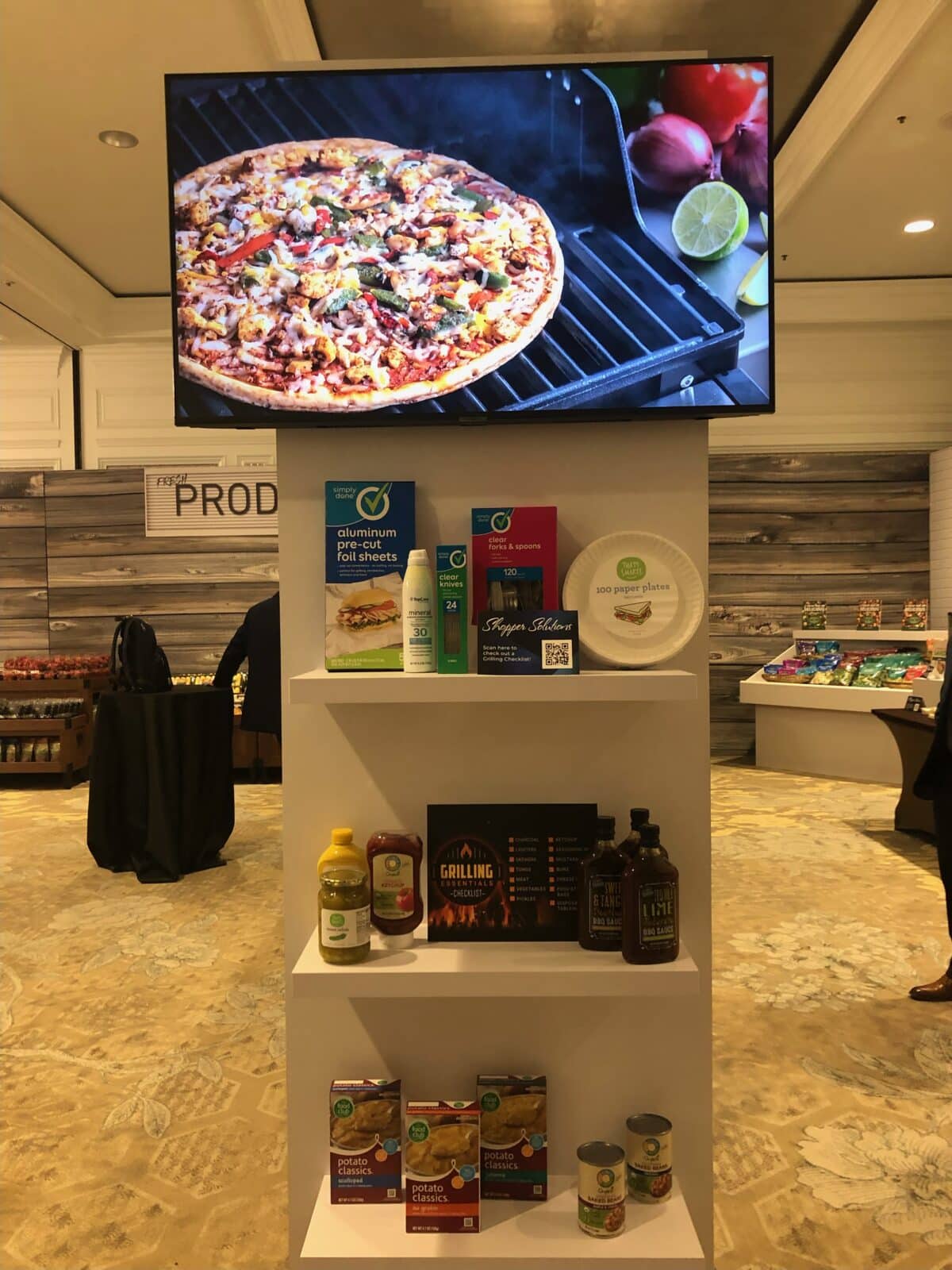 Working with Dish Works over the past two years has been an absolute delight! Their process is extremely hands-on, detailed and adjustable to ensure final deliverables are exactly what's needed. The visuals that Dish Works created for our annual booth display were not only beautiful, but they are crucial to showcase our products, marketing strategies and marketing materials.
We don't believe in a "one-size-fits-all" strategy for brands, especially when it comes to trade show assets, and we offer a number of services and styles to authentically fit your brand's marketing goals:
Dish Works Sizzle Reels are a fantastic video option for when you want to dazzle your audience. Using perfect picks from our props collection, creative art direction and modern production and post-production techniques (including specialty shots, like slow motion and macro), high-energy sizzle reels tell engaging, immersive stories about your brand's products.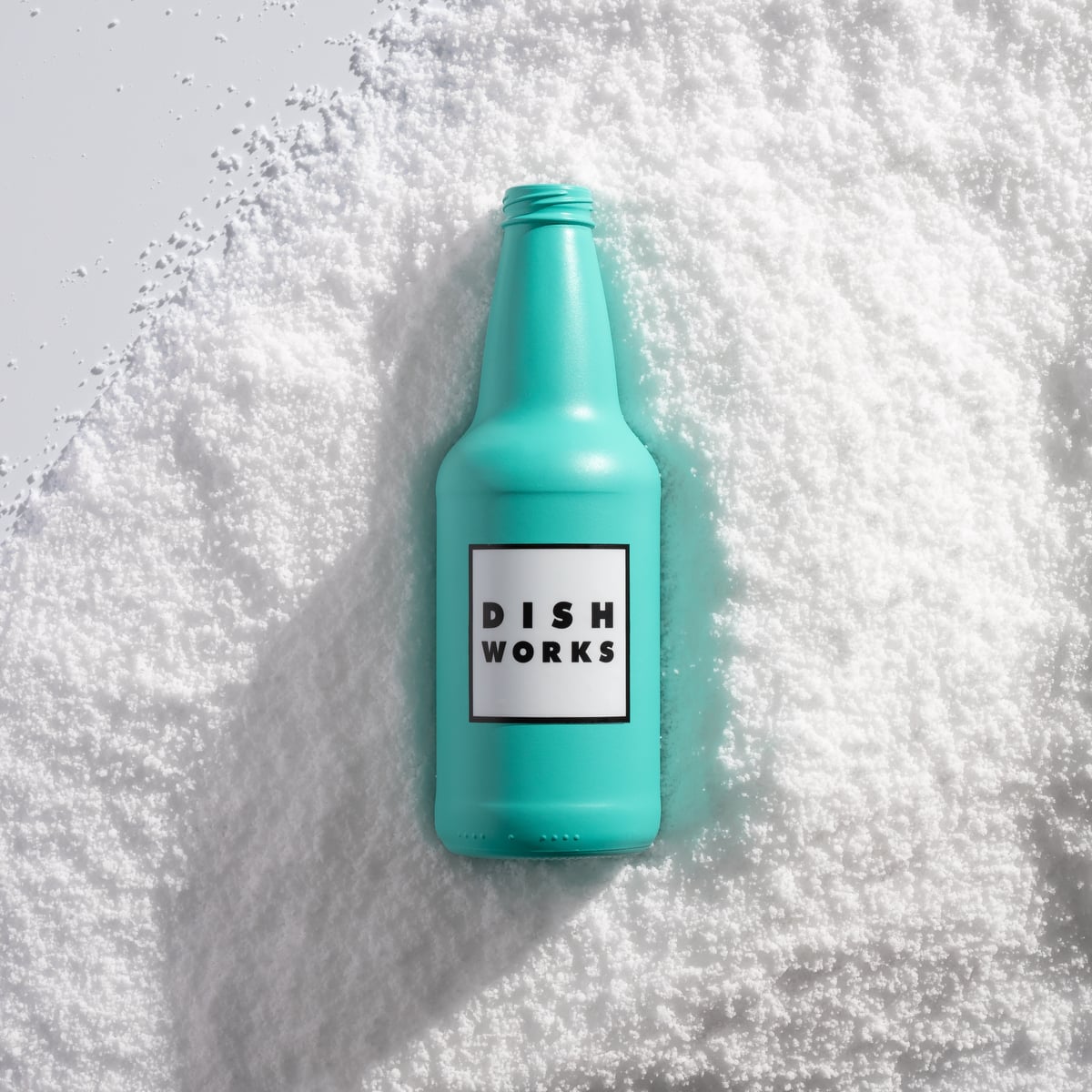 Pop Product Studio Photography puts your products front-and-center with clean, glossy visuals and one-color or appealing, textured backgrounds. Choose from hard lighting for a bold, contrasted look, or soft lighting for a more muted, subtle effect. Background options range from classic white, to a number of rich hues. Prefer a more editorial aesthetic? Our Deluxe Product Studio allows you to customize the background, lighting, flavor cues and photo angles.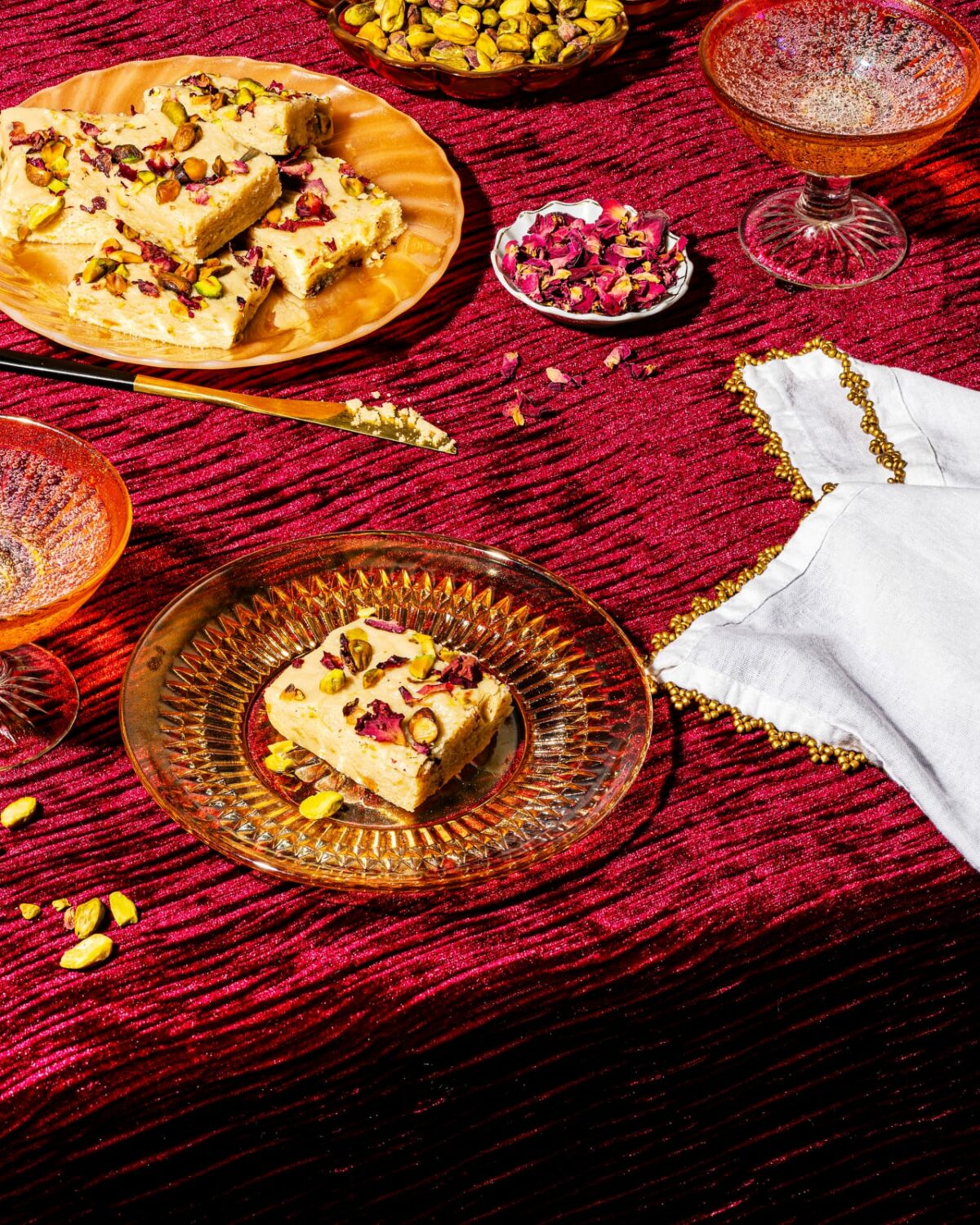 Culinary Lifestyle Photography is fully-styled, stunning, magazine-worthy work, perfect for trade show booths, ad campaigns and any other digital or print marketing materials.
If your brand is looking for efficient, quality-driven trade show video production and sizzle reels, product photography or lifestyle photography, Dish Works has got you covered with our comprehensive range of services and solutions. Reach out to get the conversation started!