When your brand is about food or drink, you want your website to leave customers with an appetite-inducing impression. Having a place to showcase drool-worthy content and photos that people wish were scratch-and-sniff is the ideal goal. With the right direction, blogging can help brands find that perfect balance of imagery and content.
We love finding brand blogs that inspire. So each week, we highlight an example of businesses doing blogging right. On our journey we've found exemplary blogs that spotlight food, wine companies, lifestyle brands, tourism, real estate, craft spirits, food subscription box services, community food markets and even coffee roasters.
Today our Weekly Pick is a business that uses blogging to showcase the deliciousness of its beverage brand.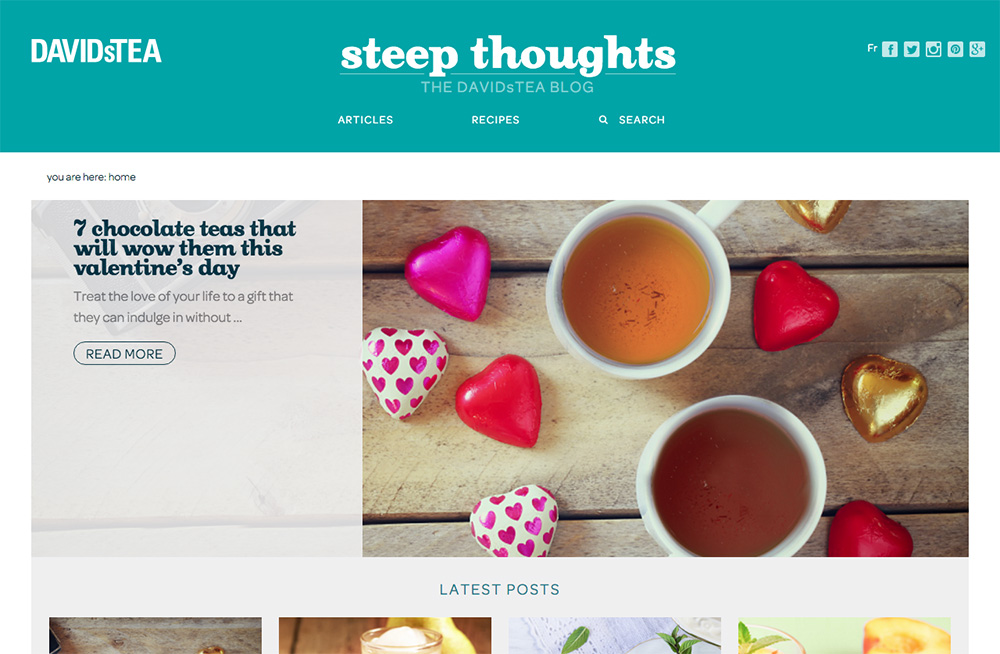 First, can we say we love that the David's Tea blog is called Steep Thoughts? So clever! Once you start scrolling, readers will find Steep Thoughts to be visually appealing, with bright, beautiful photos and an easy-to-navigate interface. Having a blog that is clickable and readable entices visitors to keep coming back for more.
But the blog isn't just pretty; it also boasts high-quality content. We've long praised the benefits of developing recipes for your brand, and David's Tea truly embraces this endeavor. From cocktails to desserts, readers can find new and exciting ways to use their David's Tea product outside of the regular steeping. Recipes allow customers to think outside of the tea bag, so to speak, and create the opportunity to incorporate tea into more of their culinary routine. More tea usage = more tea purchases!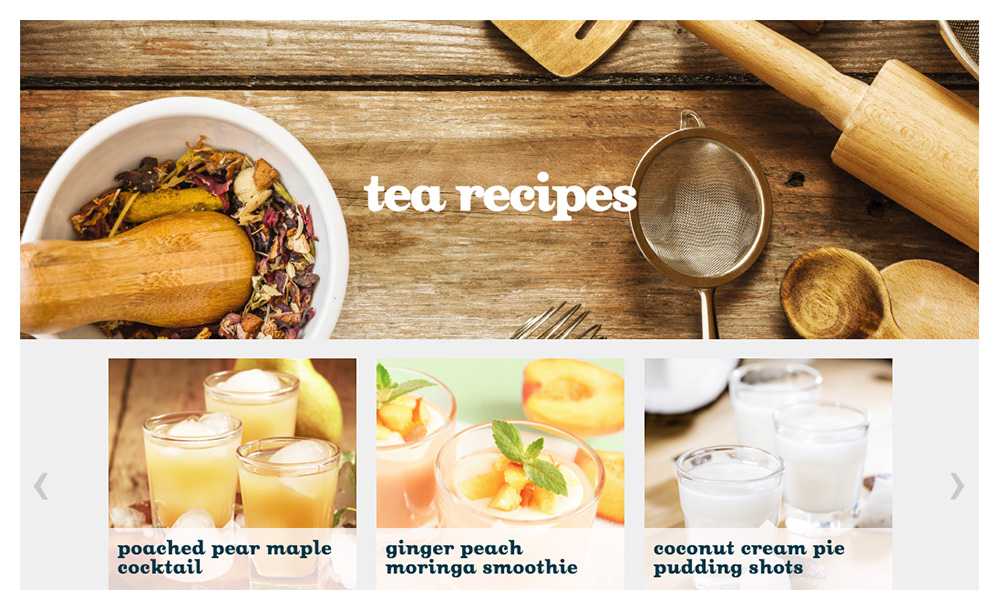 David's Tea gives its blog variety, offering fun facts (did you know you can freshen your breath with tea?), providing helpful resources such as mixing and matching teas at home and using the blog as a platform to introduce products more personally.
All in all, Steep Thoughts is the perfect blend to cozy up with on a cold winter's day! Great job, David's Tea!
Dish Works' team of professional food or drink brand bloggers is available to answer any content questions. Need help supplementing content? Just ask!
Featured Photo by FoodiesFeed