Blogs are just so in right now. And even though we are close to wrapping up another year, blogging is a trend we don't see going out of style. Content is a way to connect, a way to speak to an audience. Businesses are finally catching on to the importance of embracing the art of blogging for their brand—and we are applauding the effort.
Dish Works has made it our mission to find businesses who are doing blogging right. These content sources are an inspiration and serve as an example of what the masses are hungry for. So far this year, we've covered food blogs, food businesses, wine companies, lifestyle brands, tourism sites, real estate groups, craft spirits and even food subscription box services.
Today's Weekly Pick is a blog with all the right parts: great photos, great content and consistency. This blog, though, goes above and beyond to rally on a community level.
Say hello to Kimberton Whole Foods.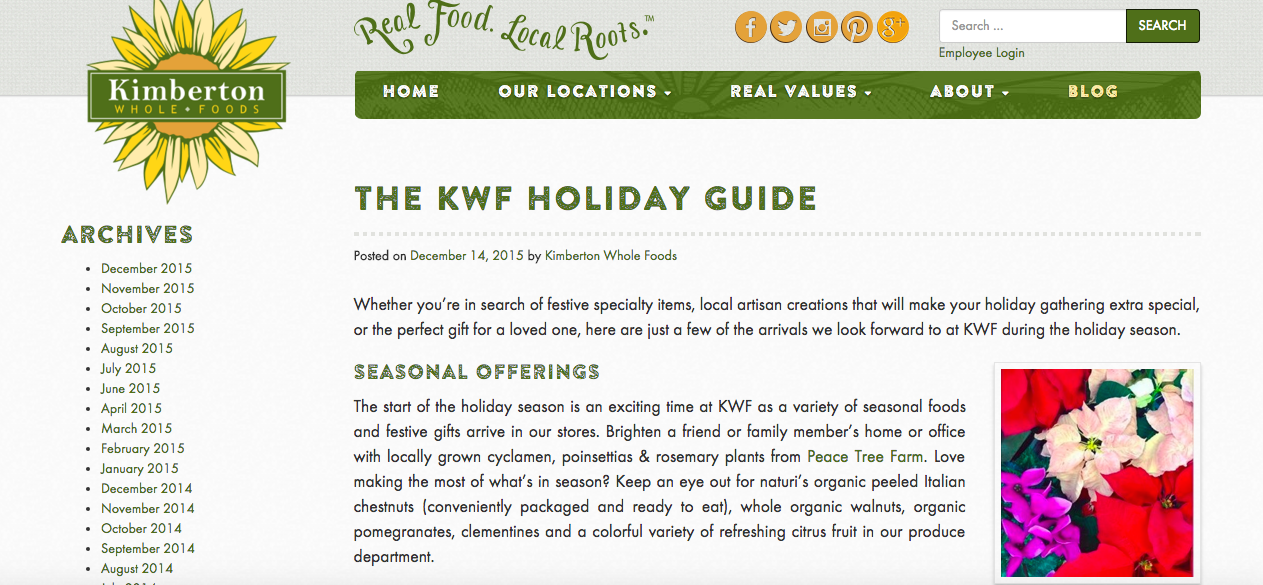 The Kimberton Whole Foods blog is a reflection of their passions: local food and local community. In essence, it serves as a community hub. From spotlights on in-store products and causes they support to recipes from the co-owner and sharing the stories behind their vendors, readers not only get a feel for the store but also have a window into the entire community. When a customer goes in to grab a few herbs to flavor their dinner, they can celebrate the fact the produce only travels 44 miles.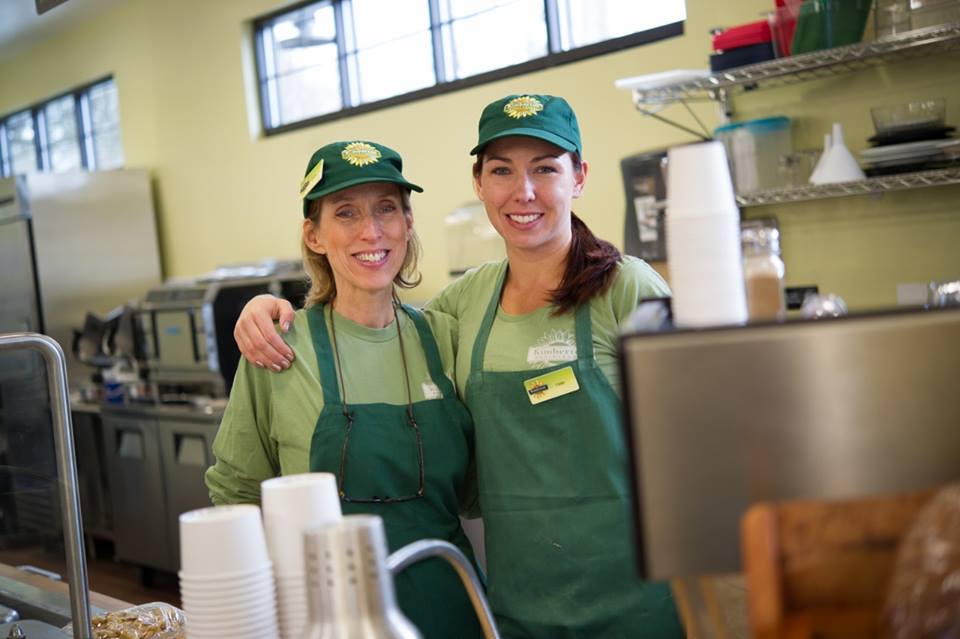 Being community-focused makes Kimberton Whole Foods a community resource, giving customers a reason to keep coming back for more content. And sharing content that showcases their core values allows their passion to be contagious to the rest of their community.
Your content inspires us, Kimberton Whole Foods. Keep making your community shine!
Do you have a restaurant, food or beverage blog that you love? Tell us about it in the comments. And stay tuned for our next pick!
Dish Works' team of professional food or drink brand bloggers is available to answer any content questions. Need help supplementing content? Just ask!
Photo credits: Kimberton Whole Foods