It's hard to be good at everything. Gone are the days where a company just needed to be good at its product or service. In today's business world, a brand has the difficult task of connecting with an audience in real life and online in the hopes of creating customers. Customers are now interested in a company's expertise, so it's become important for a business to showcase its knowledge within the industry. The internet is the new marketplace, so brands are increasingly required to up their internet marketing game, all while providing quality images and content that is compelling.
While it is difficult, there are some businesses who are rocking this multifaceted task. How? They've figured out that blogging is the key.
Each week, Dish Works scours the internet for those sage brands with quality content. Luckily we don't to look far, because these blogs shine bright. In our searching, we've found food blogs, food businesses, wine companies, lifestyle brands, tourism sites, real estate groups, craft spirits, food subscription box services and community food markets.
Today, we've got a specialty food market with a blog that will keep you coming back for more.
Give a warm internet welcome to Carlino's Specialty Market.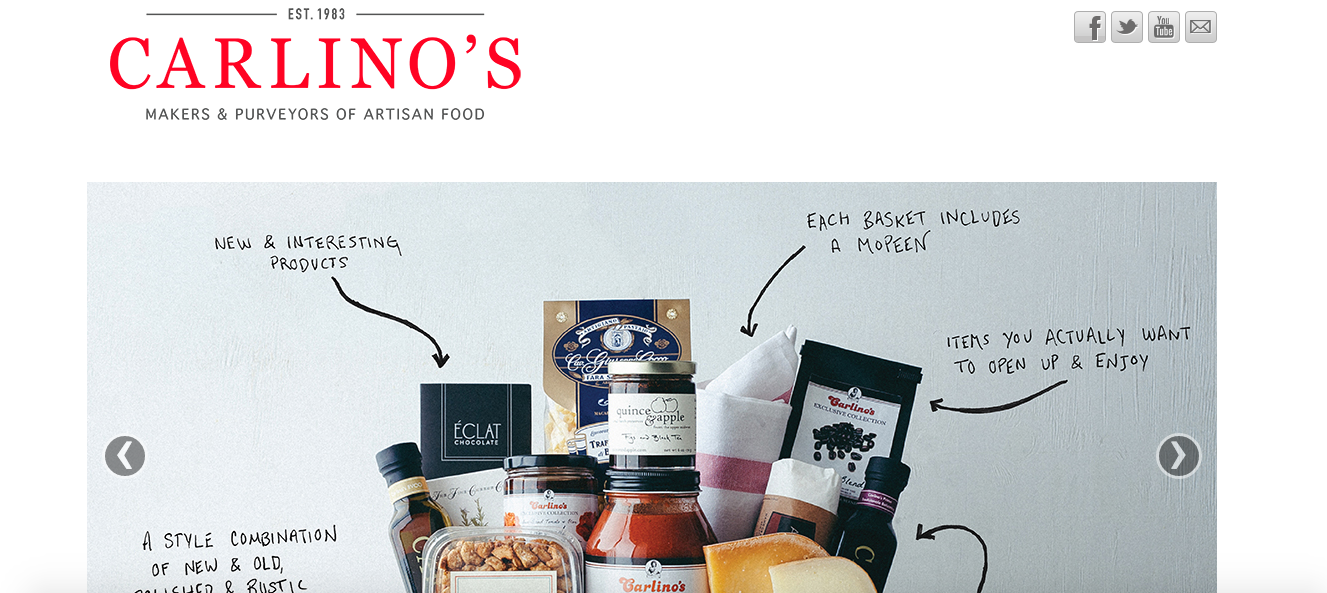 We're loving the Carlino's blog for so many reasons. First, it offers universal content that is pertinent all year 'round (something we like to call "evergreen content"), while also capitalizing on what's trending (hello, delicious holiday dishes). Sometimes the best content is timely content, and we dig the move Carlino's made to recently highlight its gift baskets during the height of the holiday season. This gives readers (particularly those who are last-minute shoppers, ahem) a compelling reason to visit and piece together gifts before Christmas hits.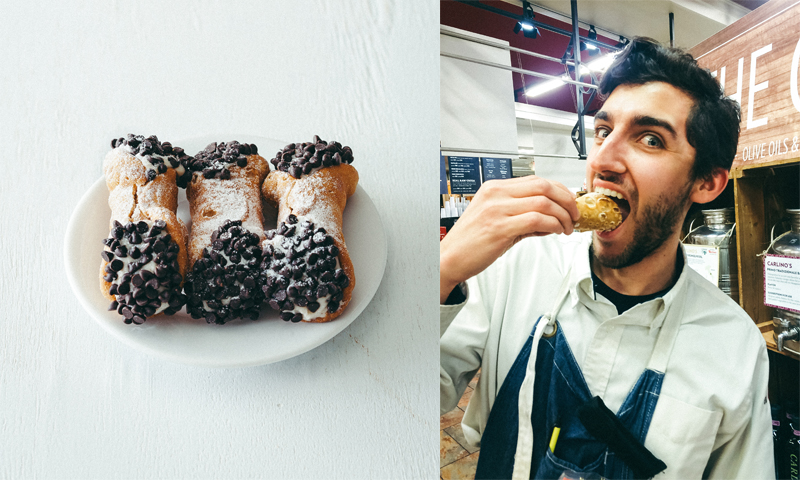 For customers, it's important to know that real people are behind the businesses they support. By showcasing its employees with a Staff Picks post, Carlino's makes its business personal, putting names and faces to the people a customer interacts with during a visit while also promoting products—a great way to humanize the Carlino's brand.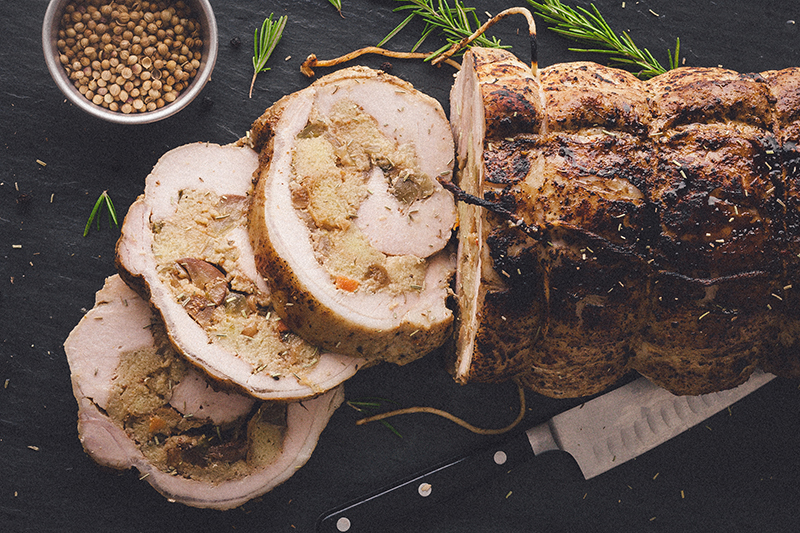 Finally, a few clicks around on the Carlino's website will lead visitors to the Market Tour page. Here, Carlino's unites beautiful imagery and strong technology with high-quality videos. Customers can essentially get a virtual tour of the market, from watching the pizza shop hard at work to a enjoying a video of the bread shop making yeasty creations. Videos are a huge draw for internet users, and Carlino's is leading the way by creating a strong video library.
When you've got it, flaunt it. And Carlino's: you've got it!
Do you have a restaurant, food or beverage blog that you love? Tell us about it in the comments. And stay tuned for our next pick!
Dish Works' team of professional food or drink brand bloggers is available to answer any content questions. Need help supplementing content? Just ask!
Photo credits: Carlino's Market