Every brand has a story—a story that tells who they are, where they came from, where they are going. It's the narrative that creates a setting for what a company is about, informing an audience exactly what to expect.
And what better way to share a brand's story than with a blog? There are some rockstar brands out there doing blogging right. Every week we showcase a company blog that is setting the example to follow: food blogs, food businesses, wine companies, lifestyle brands, tourism sites, real estate groups, craft spirits, food subscription box services, community food markets and specialty food markets.
Blogging is on every business's "must do" list for 2016. And while we applaud every brand that is taking the leap to start a blog, we bow down to those who manage several. So this week, we're celebrating a brand family of blogs.
Get to know URBN.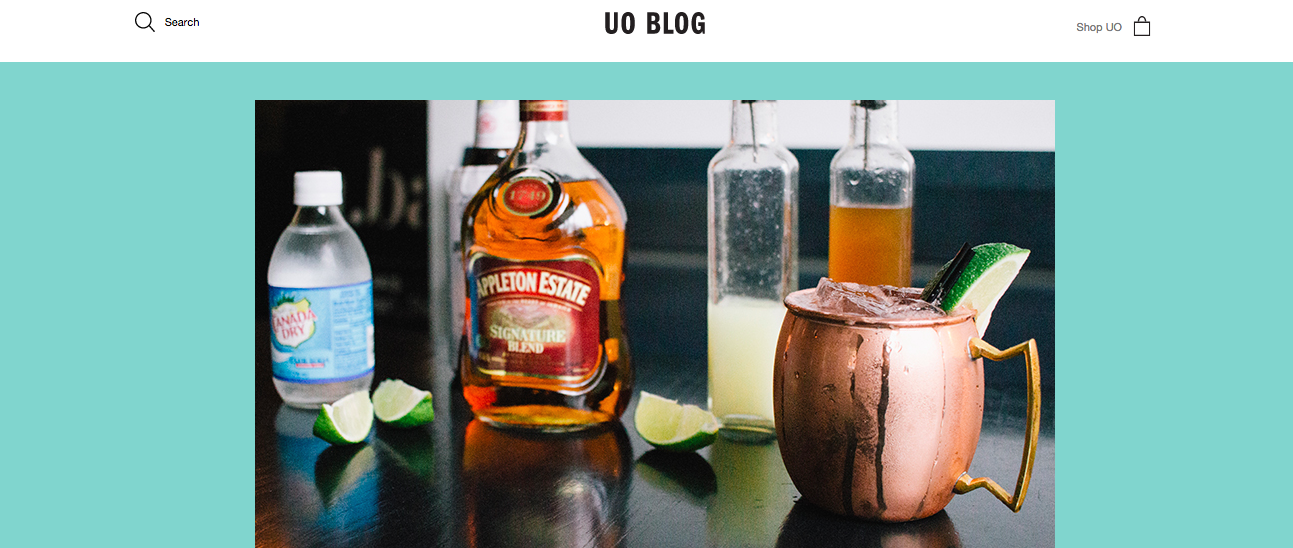 The URBN family of brands includes well-known labels such as Anthropologie, Urban Outfitters, Free People and BHLDN. We can only imagine what it takes to manage several large conglomerate brands such as these. URBN does a fantastic job of being cohesive while giving each individual brand family member its own voice. And they are doing it with blogging!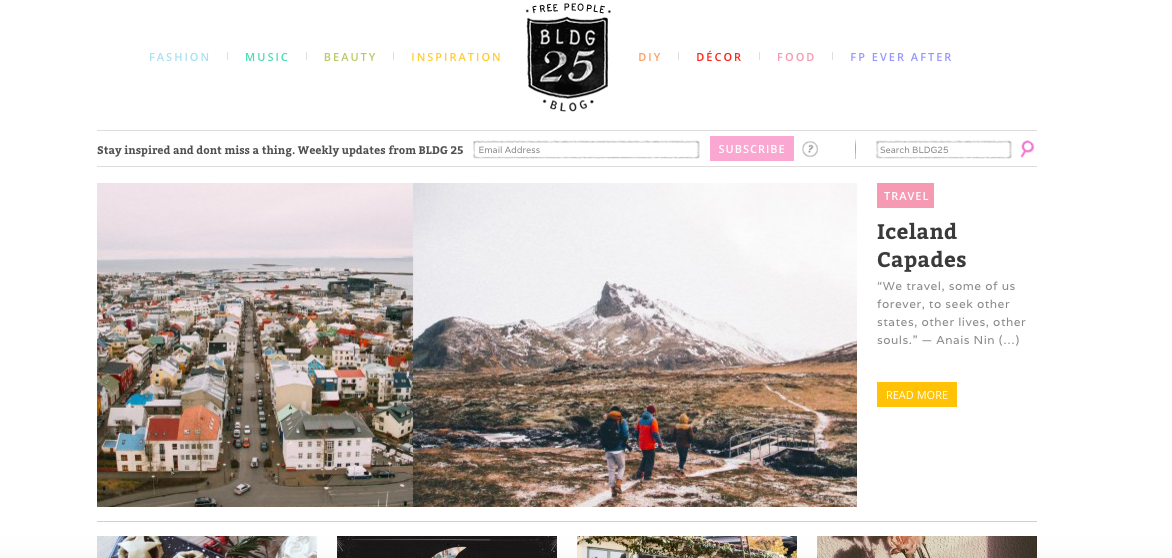 Each family member, including Anthropologie, Free People, Urban Outfitters and BHLDN, has its own blog for creating and sharing content. Each one tells its unique story while tying together the URBN company as a whole. The family of blogs cultivates the URBN lifestyle vision, breaking it down into the unique personalities of the subsidiary brands.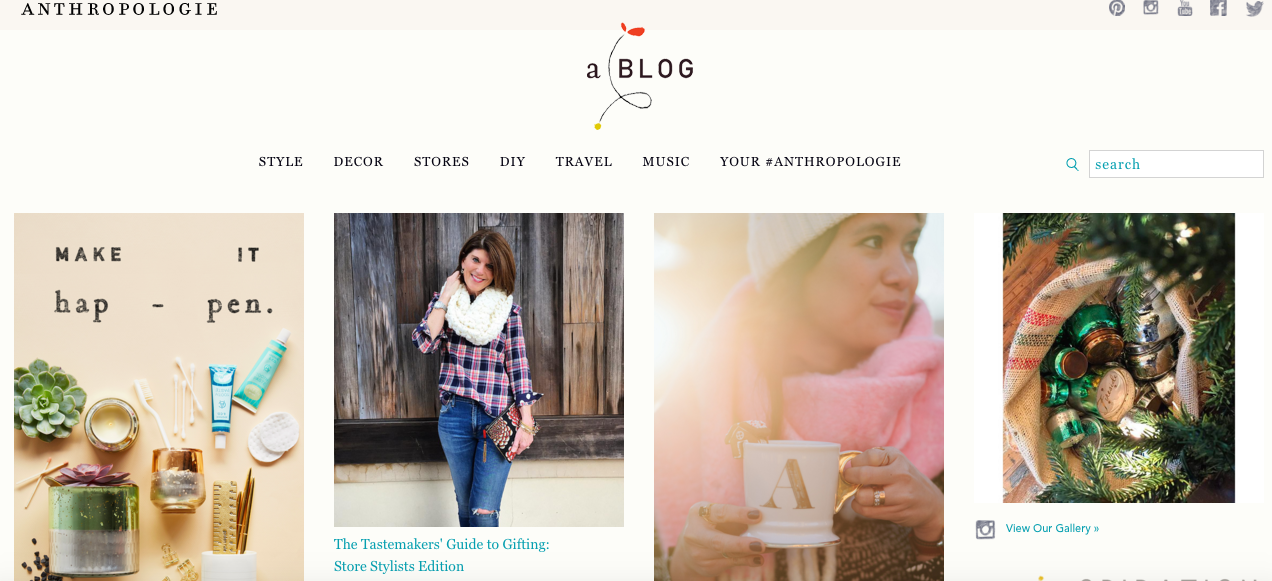 Each blog is a beautiful array of quality photos (one of the top things we look for with brand blogs!) and consistent content. From expert tips on tree trimming and recipes for delicious holiday baked goods to showcasing in-store products and on-trend resources, the URBN family of blogs creates a fantastic mix of trending and evergreen content. Each blog is unique but cohesive in look, personality and style, just like a true family!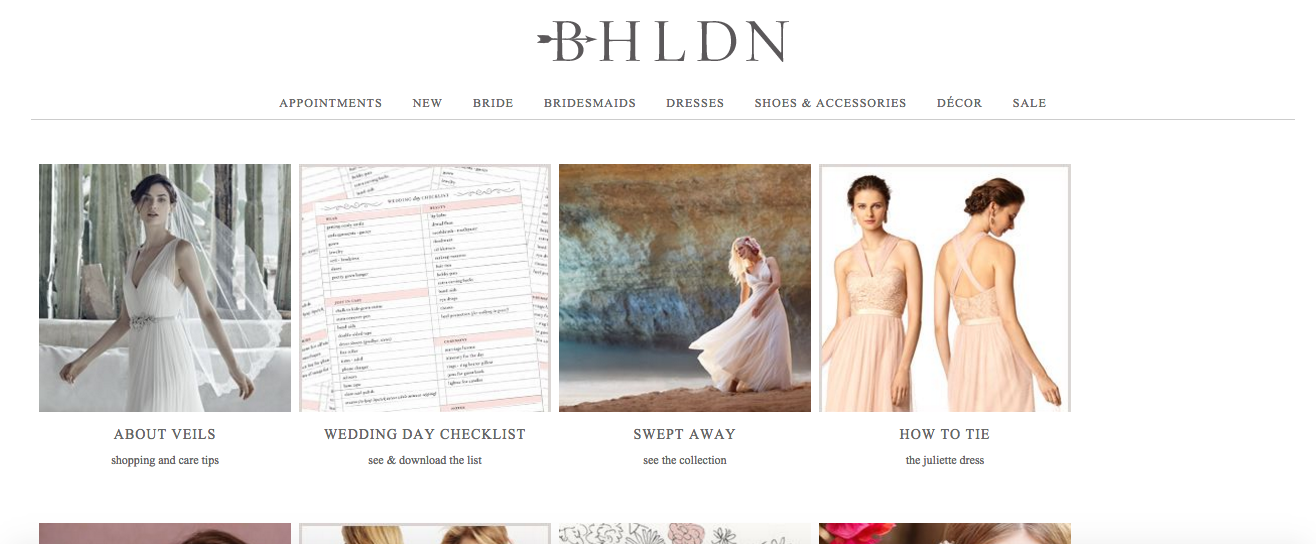 By unifying its brand through blogs, URBN sets the stage to capture the ideal customer. Because content is posted consistently, the URBN blogs are a place customers know they can visit for fresh inspiration and ideas.
You are taking blogging to a new level, URBN. Way to rock it!
Do you have a restaurant, food or beverage blog that you love? Tell us about it in the comments. And stay tuned for our next pick!
Dish Works' team of professional food or drink brand bloggers is available to answer any content questions. Need help supplementing content? Just ask!
Feature photo credit: Tami Seymour