Craft beer is a wildly growing trend, with over 3700 breweries in America alone. People are no longer content with "just beer." People want style, complexity, depth, character. They want to know what hops were used and where they came from. They want to know a brewery's brewing process.
People don't just want beer; they want the story behind the beer. This is one of the reasons we believe that breweries should be blogging. Some breweries have hopped on the blog train (pun intended), while others are still getting themselves to the station.
In our quest to find some of the best blogs in the various culinary and lifestyle industries, we've been sharing brands who do blogging right. Each week, we've picked one to showcase, covering food blogs, food businesses, wine companies, lifestyle brands, tourism sites, real estate groups, craft spirits, food subscription box services, community food markets, specialty food markets and lifestyle blog families.
This week, we're giving props to a brewery whose blog is standing out among the rest.
That's right, New Belgium Brewing. We're looking at you.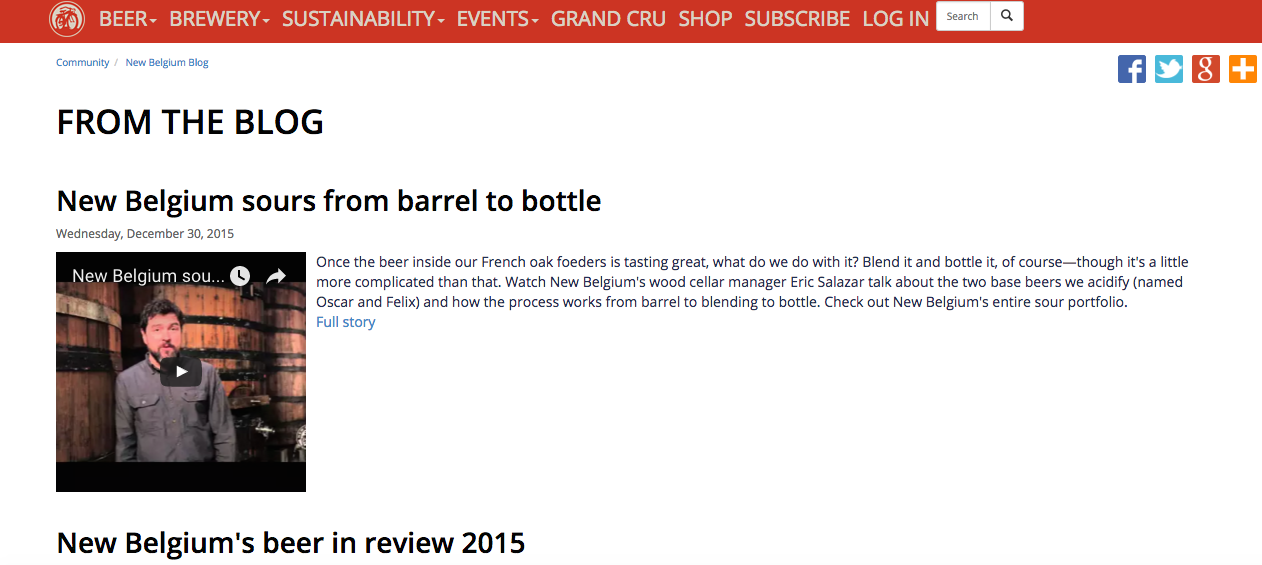 What started as basement homebrewing quest inspired by bike rides through Belgium has turned into a nationwide craft beer sensation. With such a wide audience, New Belgium does a fantastic job of reaching fans through a blog with variety. From updates on new beer and partnerships for social good to delectable beer-infused recipes and behind-the-scenes action, the New Belgium blog has it all. New Belgium values community, which is evidenced by their excitement over collaboration and not being shy about giving props to other breweries. By reading such an assortment of blog posts, fans really get a sense for New Belgium's core values and beliefs.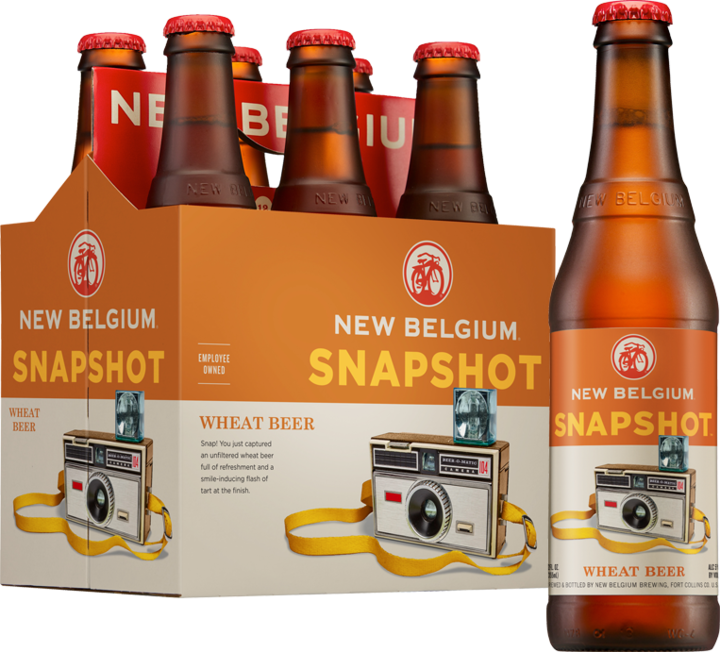 The New Belgium blog is setting an example of what is currently resounding with blog readers. We've shared how blogging recipes is a great tool for a brand, and New Belgium is doing a great job showing readers how to use their beer in the kitchen. They're also jumping on the video wave, which is a growing trend to keep an eye on in 2016. Blogging + Video = Content Perfection!
We're digging it, New Belgium Brewing. And we're excited to see what content you create in 2016!
Do you have a restaurant, food or beverage blog that you love? Tell us about it in the comments. And stay tuned for our next pick!
Dish Works' team of professional food or drink brand bloggers is available to answer any content questions. Need help supplementing content? Just ask!
Feature photo credit: New Belgium Brewing