It's 2016: a new year, a fresh start. Businesses have a clean slate on which to build their brand. The start of a new year is an opportunity to make plans, strategize and try new things. And the word of the year for brands is personal.
Consumers want more personal interactions with the brands they love. Thanks to the living-in-the-moment mantra of social media, fans are looking for raw, behind-the-scenes, genuine snapshots of a business. Essentially, audiences want you to do you, brands, and to be taken along for the ride.
Content is more important than ever, as written and visual content are the windows into a brand's daily motions. If content is the window into the inner workings of a brand, a blog is the house that contains it. We've been inspired by so many businesses doing blogs well. Each week, we want to share that inspiration by highlighting a brand blog that captures the essence of what blogging is all about. Over the past year, we covered food blogs, food businesses, wine companies, lifestyle brands, tourism sites, real estate groups, craft spirits, food subscription box services, community food markets, specialty food markets, lifestyle blog families and breweries.
This week, our Weekly Pick is a blog that is embracing the personal behind blogging.
We present honeygrow.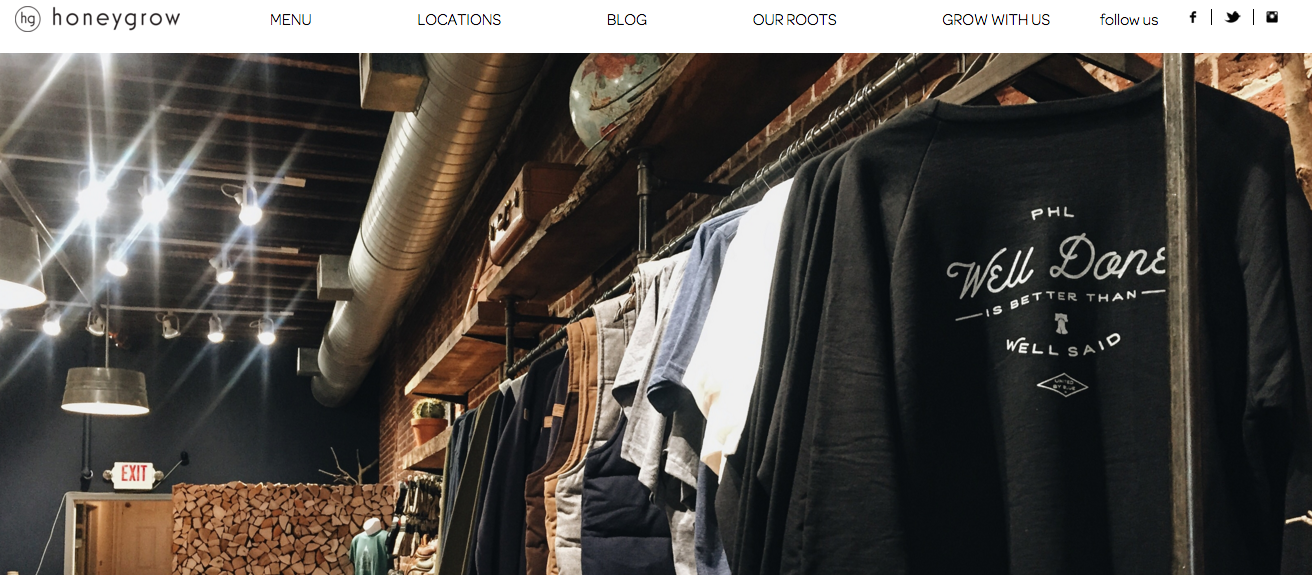 honeygrow, a "fast-casual" restaurant chain that serves farm-to-fork meals, was born in Philadelphia in 2012. The chain has quickly expanded to seven locations in the tri-state area, with the aim of offering a healthier, locally grown alternative to fast food. Customers can enjoy meal options such stir-fry, salads and granola.
While we are loving honeygrow's food, we are equally impressed with its blog. Visitors can expect new posts on a consistent basis, complete with big, beautiful images. With such a specific food niche, honeygrow has created a community around its locally grown goals. And this community is not only reflected on the blog, but celebrated.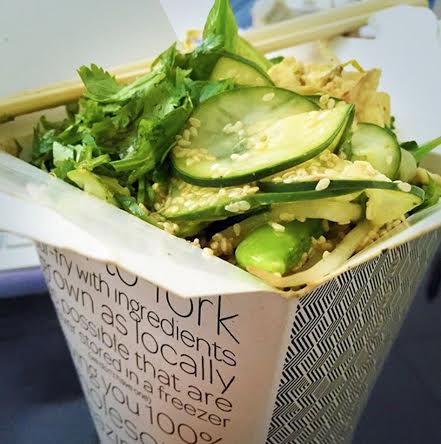 The honeygrow blog does a great job of regularly throwing its "hg fans" into the spotlight. This a unique way to thank customers for their support, and these posts are a natural avenue to build brand loyalty. Customers know that honeygrow sees them and cares about them. They've not only made fast food healthy, they've made it personal.
That's a community we can get behind. Keep up the good work, honeygrow!
Do you have a restaurant, food or beverage blog that you love? Tell us about it in the comments. And stay tuned for our next pick!
Dish Works' team of professional food or drink brand bloggers is available to answer any content questions. Need help supplementing content? Just ask!
Feature photo credit: Jen Denis