Every brand and business is fighting to be heard, to shine. And while many try to wield the Internet in their favor with social network accounts and blogs, there are a few who are really standing out above the rest. We've lauded the works of food blogs, food businesses, wine companies, lifestyle brands, tourism sites and real estate groups.
Today, our Weekly Pick is a local craft spirits company that is blowing the content competition out of the water.
We introduce Art in the Age.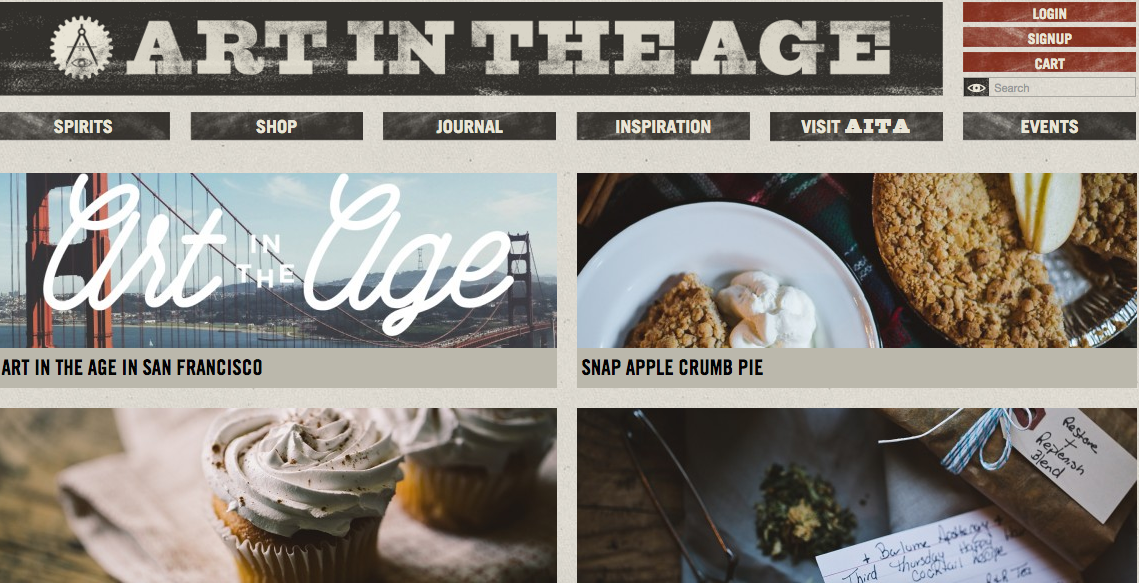 With a clean style and visually appealing images, Art in the Age draws readers in upon first click. The Philadelphia-based craft spirits company is not only making headlines with its awesome libations, but it is also wisely using its blog to showcase the versatility of the Art in the Age brand and products.
Fans of Art in the Age can hit up the blog to scout out spirits-based recipes (like this Apple Crumb Pie that uses AITA's ginger spirit, SNAP) and catch up on events where AITA spirits are showcased. Jetsetters can also find where to drink Art in the Age at various destinations, such as New York and San Francisco, so they can travel without deprivation.
It's clear that Art in the Age knows that a picture is worth a thousand words, as evidenced by the gorgeous photography throughout the blog. Just opening the landing page quickly gives visitors the classy-yet-chill vibe of the Art in the Age brand.
We're giving you the slow clap, Art in the Age. Keep inspiring us!
Do you have a restaurant, food or beverage blog that you love? Tell us about it in the comments. And stay tuned for our next pick!
Dish Works' team of professional food or drink brand bloggers is available to answer any content questions. Need help supplementing content? Just ask!
Feature photo credit: Chaucee Stillman