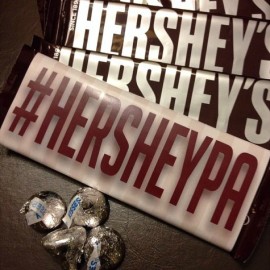 Typecasting. It's the bane of every actor's existence. Thanks to a few initial roles, actors and actresses find themselves pigeonholed into being The Funny Guy, The Ditzy Blonde, The Meathead, The Psycho. Some in the entertainment industry embrace this and consider it a strength. But for many, typecasting is a disservice, downplaying the range of talent and abilities actors possess.
Brands can sometimes encounter the same struggle. Sears was well-known for tools until a campaign to show its softer side helped customers realize the brand sold clothes and housewares as well. Others are one-commodity brands that make the brave choice to branch out of their typecast reputation, such as Arm & Hammer taking its baking soda product to the next level by offering personal care and fabric care items.
When typecasting is a brand issue, having a blog that lauds all of the company's merits can be a great way to break down preconceived notions and expand the brand. For this week's Weekly Pick, we're highlighting a destination blog that proves its brand is more than just a sweet treat.

When we hear the word Hershey, what's the first thing that comes to mind? Chocolate, of course! But Hershey is not just a confection: it's a place, a brand, an experience. Located in the rolling countryside of central Pennsylvania, the town of Hershey has a lot of sweet stuff to offer visitors in addition to candy. The Hershey PA blog, The Sweet Escape, is the perfect guide to all of the many facets of the Hershey brand!
While we can't help but nibble on some cocoa-infused goodness during a visit, the Hershey PA blog gives us the scoop on the plethora of monthly happenings in and around Hershey, PA. Did you know Hershey has a 10K coming up and hosts music concerts at Hersheypark? The park itself is a big draw, with a lot to offer adventure-seeking guests.
When you're ready to plan your trip, Hershey PA has great travel and planning tips. The accommodations in Hershey are fantastic, and the food scene is worth saving your appetite for (but don't forget to save room for dessert, as it is Hershey, after all)! For those who can't make it for a visit, the blog showcases Hershey's-infused recipes (and you know how we feel about brand recipe creation!).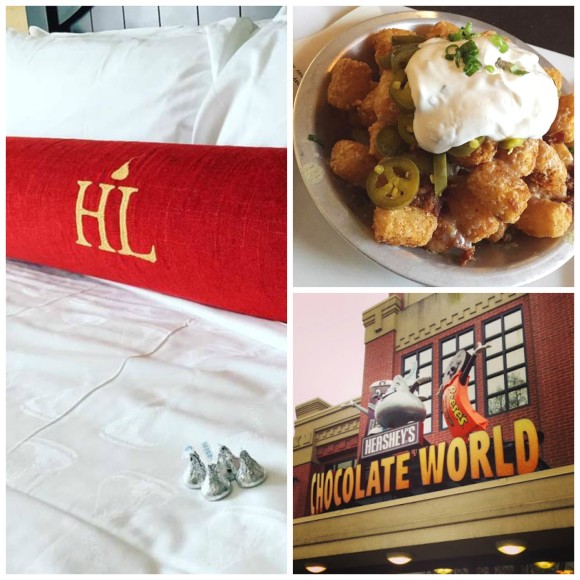 Not only do they do a great job of posting consistently for readers, but Hershey PA rewards fans by showcasing visitor Instagram photos periodically—a great way to connect with its audience!
You've whet our appetite, Hershey PA. Kudos to great content and a fantastic blog!
Dish Works' team of professional food or drink brand bloggers is available to answer any content questions. Need help supplementing content? Just ask!
Photos: Stephanie Anderson