The scene: an overworked man named Paul sits in a cubicle. The piles of papers on his desk rival mountains, and his inbox seemingly adds a new email every few seconds. He's drowning in work as deadlines and appointments taunt him from the safety of his calendar. Touching the mouse on his desk, his computer monitor glows to life, as the man becomes certain that he needs a vacation more than ever. Mentally, Paul has already escaped with his girlfriend, but the background keeps changing: a warm beach with crystal waters and white sand; roadtripping through the mountains as the colors of autumn paint the trees gold and crimson; sipping wine looking across a coastal vineyard. His mind is made up, the only piece missing is the destination.
He tries query after query on his browser's search engine, considering this location and that location. They're all places he's never been, and while the descriptions are great and pictures telling, he needs more. Paul doesn't want to plan a getaway only to be disappointed with the trip. He needs a way to explore the destination in a real way from the comfort of his cubicle before he makes his plans.
Paul needs a video.
Lights, camera, ACTION!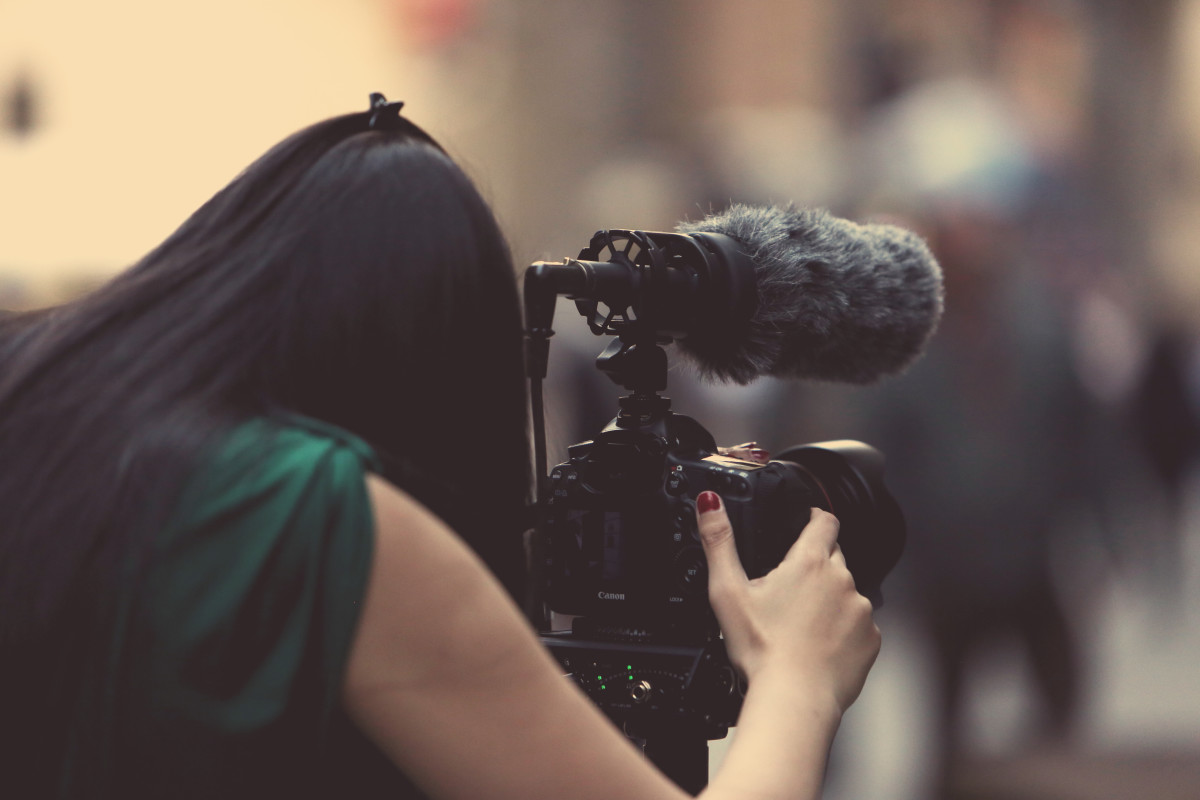 For many brands, the idea of creating video content is a daunting idea. As a business, there is so much to be tapping into in this age of technology. Decades ago, it was enough to have a telephone number. Nowadays, brands need a website that is eye-catching and functional. And while having a website is great, it's only effective when people visit. Which is why many businesses are opting to blog and dive into social media to keep their site fresh and optimize for search engines. With so many marketing opportunities online, is video really important?
There are good reasons why video is one of the big trends right now. Video is not just an addition to content marketing; it's the future of content marketing. The Aberdeen Group recently conducted a study that found that, when compared to other forms of content, video outperformed others as the preferred type of marketing. Video is something more three-dimensional than any other creative tool, and it can be woven into the many online facets of a business.
This is especially important for tourism brands. The internet is a hot place for vacation planning, with 148.3 million people going online to research, plan, book and reserve their upcoming trips. If your customers are online, that's where your destination needs to be. And more so than other brands, tourism has a chance to capture a hungry audience with videos of their destination.
Give Them an Appetizer Before the Main Meal
2.1 billion Americans travel each year. If the travelling audience is hungry, then your tourism brand's job is to not only feed them, but also to whet their appetite. Consider your destination website a restaurant, and the getaway is the main meal. All the great content on your blog and your engaging social media posts are like the menu describing all the great things that are available. But video—as such a vivid and immersive medium that engages the senses—is more like an appetizer that kicks off the meal, giving customers a real taste of your destination. It's the closest thing to the actual experience of visiting you.
People want real. We live in a culture that offers apps to airbrush our Instagram photos and unprofessional websites that hide behind less-than-true content. Since our world has become so virtual, video allows destination brands to take customers to the next level, adding another dimension to the written and visual content they're creating.
When considering a trip, 66% of travelers watch online videos of the destination, with 54% using video to help choose an accommodation. Video is tangible, moving, live. It's one thing to see a picture of the hotel you want to visit. It's another to virtually visit the rooms and "walk" the hallways.
Say It with Video
Quality photos are an important part of marketing your destination, offering the proverbial thousand words in one image. But what if you could say more with a video? Dr. James McQuivey of Forrester Research found that video has the value of 1.8 million words. Video literally allows you to say more by using a medium that travelers prefer. People are 10 times more likely to click-through, embed, share, comment or like video content over other types of content. This kind of traffic opens the door to bookings and, ultimately, visits to your destination.
Just as your destination values traffic, your website does, too. Video is a great way to increase SEO to your website—and if you're already posting quality content on your blog, you have the perfect platform! By embedding a video into a blog post (or other locations of your website), your brand may be 53 times more likely to have front page SEO on Google. If your website is among the top hits on a search engine, it means more eyes, more traffic, more bookings, more real-life visits.
It's time to get the camera rolling. Head over to Dish Works to learn more about our video creation services and how we can help you bring the destination to your audience!
Dish Works' team of professional food or drink brand bloggers is available to answer any content questions. Need help supplementing content? Just ask!
Photo credits: top, Life of Pix; bottom, LibreShot