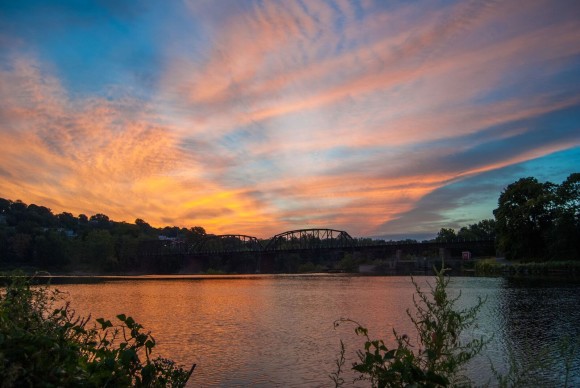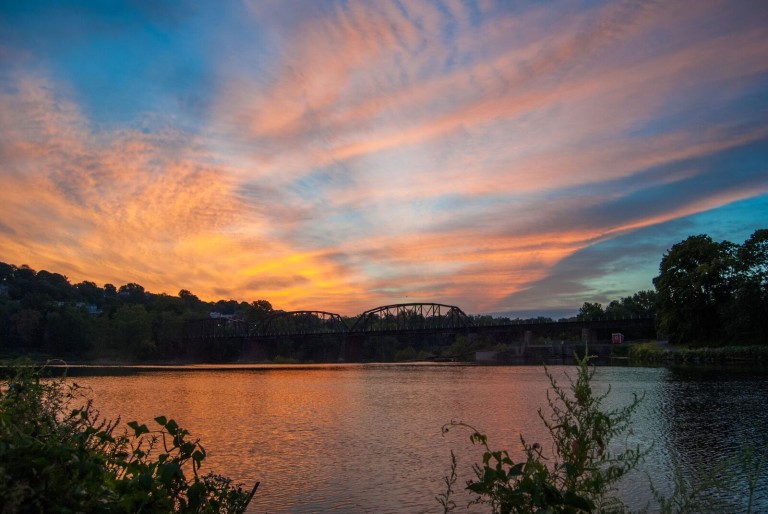 When you feel the itch to be outside, to explore and to travel, where is the first place you turn to start your adventure research? The internet. With a few clicks of the mouse, the world wide web tells us where to go, what to do while we are there and the best places to eat on the way.
Destination and tourism sites need to be blogging for just this reason. If people are turning to the internet for their travel research, shouldn't your organization be the one to provide that valuable information? The travel industry has such a rich pool of content ideas to pull from: attractions, accommodations, food, events and more. Blogging affords the opportunity to make your specific destination shine.
Trend alert: culinary tourism is on the rise, and it would be wise to jump on the bandwagon. According to "A Flash of Culinary Tourism" report from the University of Florida, it's estimated that "39 million U.S. leisure travelers choose a destination based on the availability of culinary activities, while another 35 million seek out culinary activities after a destination is decided upon."
Each week, we take the time to highlight fantastic examples of great blogging. We've come across a unique array of content spanning a range of industries including food, tea, farm and even real estate blogs.
This week, we're showcasing a local destination blog that gets the importance of providing enticing content.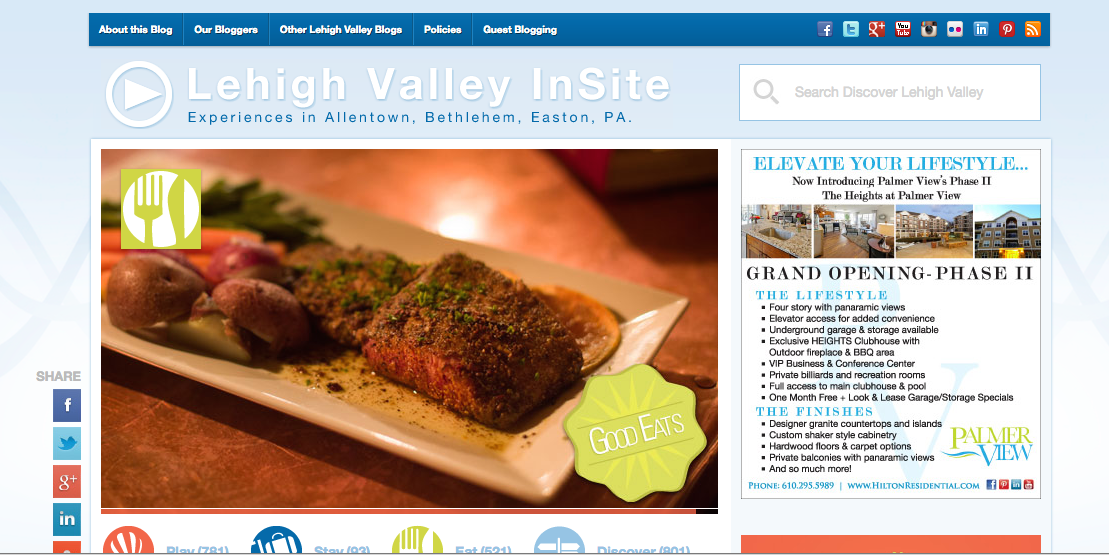 Nestled just north of the bustling city of Philadelphia, the Lehigh Valley is a destination that offers everything from mountains to city life. Spanning the Pennsylvania mini-troplis of Allentown, Easton and Bethlehem, this destination is bursting at the seams with activities, attractions and events—and Discover Lehigh Valley is the resident expert on visiting.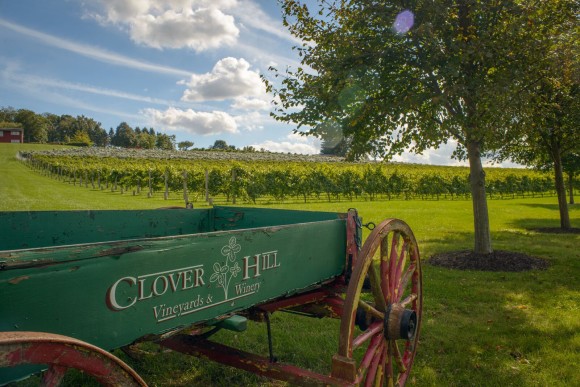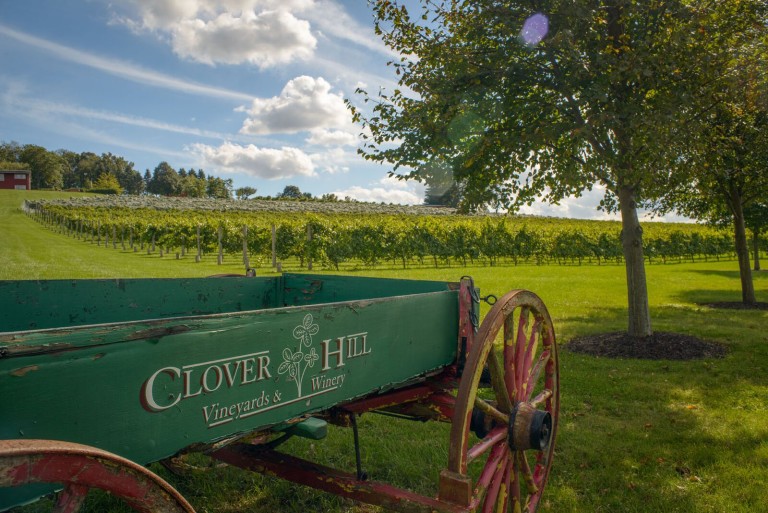 The Discover Lehigh Valley blog is bringing the content, literally. The goal? To invite people to play, stay, eat and discover the Lehigh Valley. Utilizing its thriving blog, Discover Lehigh Valley puts out content so fans can get the scoop on upcoming events, sports happenings, fun activities (hello, wine trail!), foodie news, fun holiday trends and a little hometown love.
Thanks to a great team of bloggers, the site is updated with fresh reading material several times per week, making sure there is something for everyone. The blog even throws love to other Lehigh Valley publications.
Consider us sold, Discover Lehigh Valley. Keep your content coming while we plan our visit!
Dish Works' team of professional food or drink brand bloggers is available to answer any content questions. Need help supplementing content? Just ask!
Photos: Discover Lehigh Valley