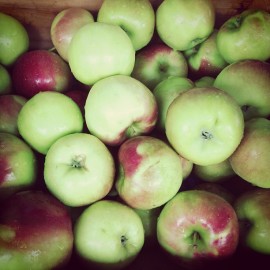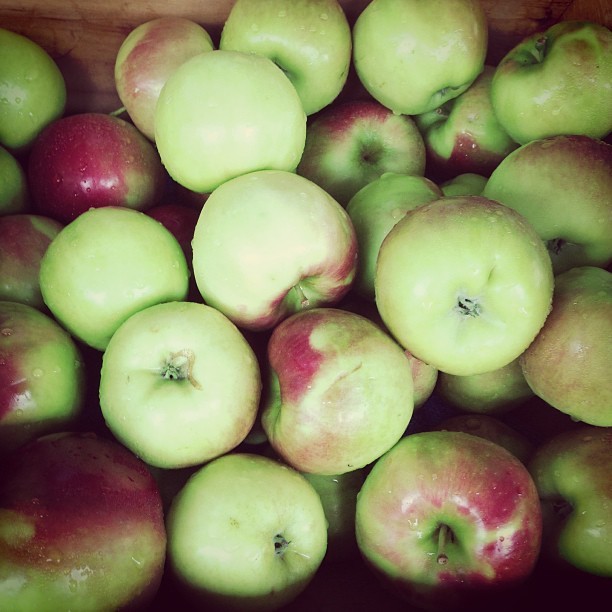 It takes a lot of knowledge and skill to be a farmer. Farmers deal in the studies of agriculture, biology, meteorology and even sociology on a daily basis. They need to understand the land, the complexities of the crops they are planting, how to foster seeds into plants, the dynamics of soil, how to combat erosion and the tenuous relationship between weather and crops.
Farmers also have to know a little bit about marketing. It's great to have a harvest of produce, but if no one is aware of said crop, who will make purchases? Contemporary farmers have to embrace marketing, technology and even social media to meet their increasingly online audience, all while still engaging their real-life farm community. It's a true a balancing act!
Each week we search the interwebs near and far to bring you great examples of blog content. We've covered everything from food and tea to brewery and farm blogs. And there have been a few farms who are blogging in a way that catches our attention.
This week's farm blog has found a way to be knowledgeable in a way that enhances its community, both online and in real life.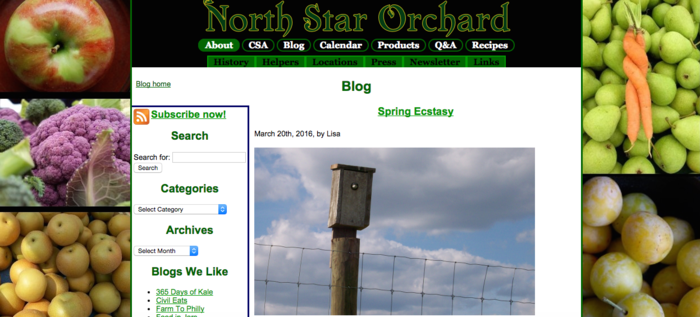 A quick glance at the orchard's history offers great insight into the educational background and farming philosophy of North Star Orchard farmers, Ike and Lisa. The knowledge about growing unique fruits and vegetables, agriculture and sustainability has directly impacted what they hold most dear: providing for their community.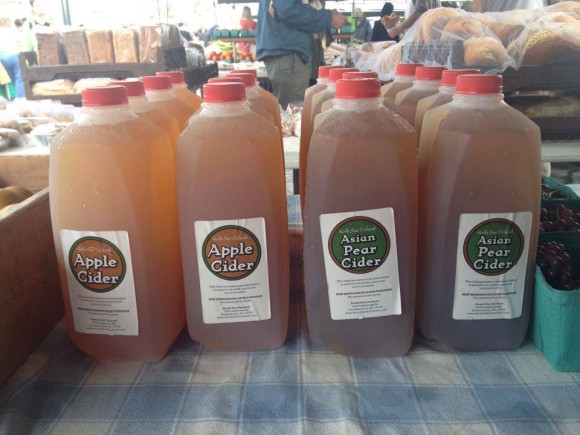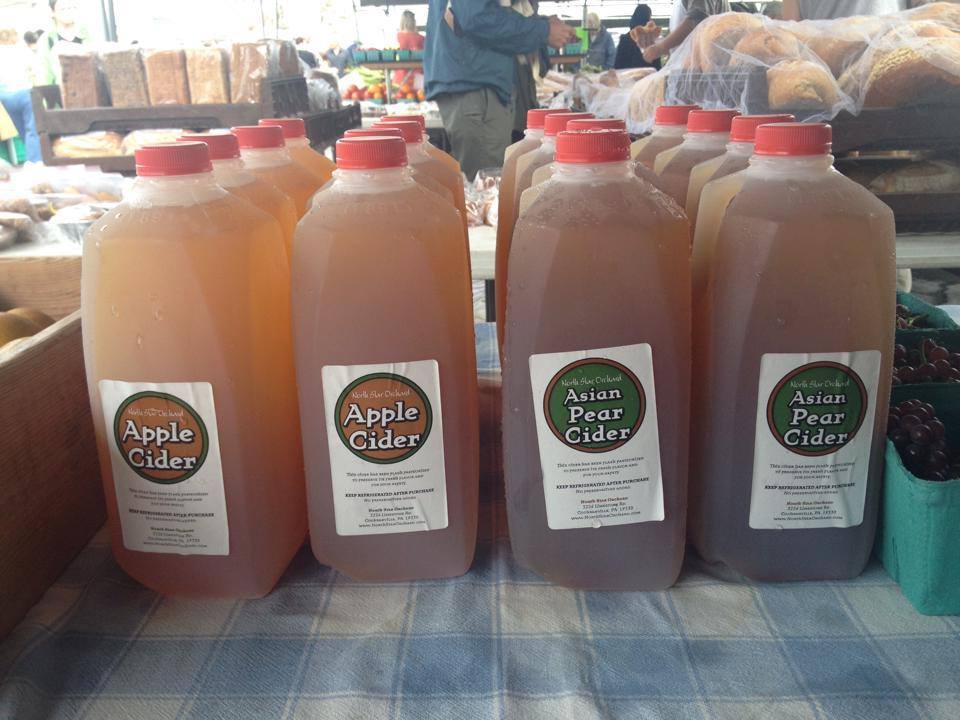 And it shows on their blog. Farmer Ike is great about sharing educational posts for his readers, and the staff frequents the blog with staff picks and informative content. But it's not all work and no play—this community knows how to have fun, too! From Mad Libs from the orchard to Weirdo (vegetables) of the Week, there is always something exciting to read on the North Star blog.
North Star Orchard also shows its personal side, with behind-the-scenes scoops from the farm and appearances from "Farmer Zippy." With such a wide variety of fruits and vegetables offered, the orchard also does a fantastic job of sharing farm-fresh and seasonal recipes, so customers know exactly how to use up their farm market purchases and CSA boxes.
Your content (and produce) keep us reading, North Star Orchard. Don't stop!
Dish Works' team of professional food or drink brand bloggers is available to answer any content questions. Need help supplementing content? Just ask!
Photos: Stephanie Anderson