Dish Works is on a mission to share the very best examples of blogging for business with you in our new Weekly Pick feature. We started with food and food businesses and moved into a different territory to showcase wine last week. This week we'd like to expand our focus to feature a company that is blogging with the goal of promoting not just one food or beverage but an entire lifestyle.
This week's Dish Works "blog we're loving right now" is The Bulletin from terrain: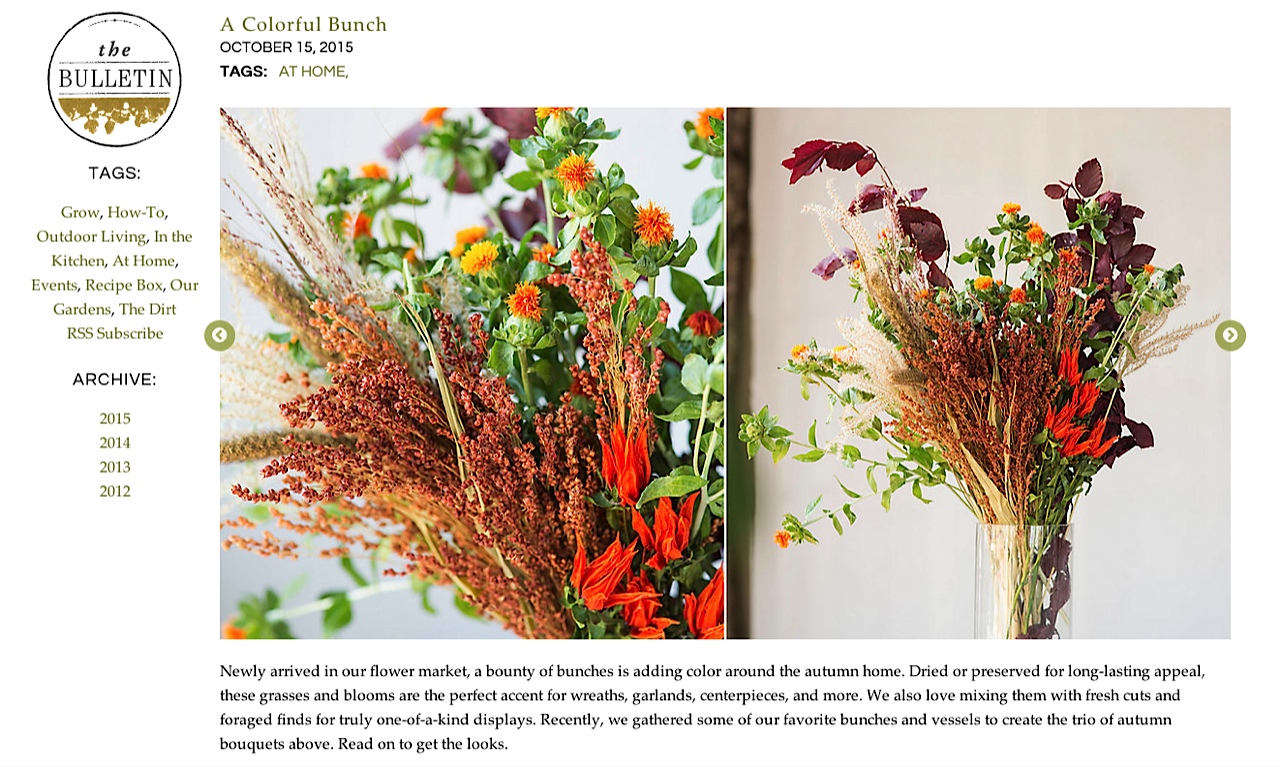 With a solid mix of home-related topics for both indoor and outdoor spaces, terrain has created a lifestyle brand blog that incorporates their products in an almost effortless way. Visitors to the site get a glimpse at how to live the "terrain life," with a focus on kitchen, garden and decorating ideas offering useful, real-life tips for creating a beautiful, nurturing home environment.
How-to articles run the gamut from creating a colorful cotton garland and hanging a gallery wall to building the perfect fire and crafting homemade gift tags. Easy yet impressive recipes for both food and drink, stunning decorating ideas, expert gardening advice and more are illustrated with amazing photos. We're inspired to improve our living environment just by browsing this stunning site.
Hats off to terrain for making the world a more beautiful place!
Dish Works' team of professional food or drink brand bloggers is available to answer any content questions. Need help supplementing content? Just ask!