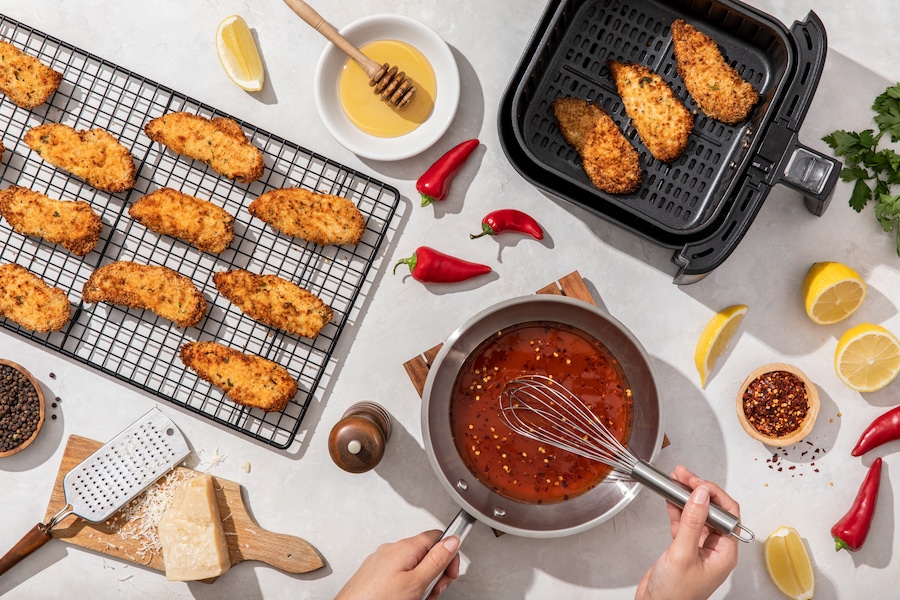 Dish Works believes in the power of culinary content and the benefit of brands developing recipes as a content strategy. That's why we work in our test kitchen with a team of food writers and certified chefs to create create professional, one-of-a-kind recipes for our clients.
Our highly trained chefs are uniquely skilled at developing recipes, helping repeat clients in the food industry. With their creations, these chefs are the perfect fit for collaborating with food brands to make recipe ideas a reality.
Why does your food brand need recipes as content? In a study done by mcgarrybowen and Kraft Foods, it was found that almost 60% of those in the 24- to 35-year-old age range cook with a smart phone or tablet nearby. Those older than 35 will not only seek out recipes online, but will also print them. Recipe curation by the everyday cook is online. The question is: will your food brand be the go-to resource for this content?
It's time to create original recipes and give the people what they want! Dish Works can help you get there.
Check our our portfolio to see examples of some original recipes we've created recently for our clients.