While cruising around TikTok, staying up on the newest culinary trends (as we do), we came across this interesting video from Priya Krishna, a food reporter for The New York Times. In it, she lays out the ways that cooking videos have changed and evolved over the decades, starting with the public access cooking shows of the 1940s and 50s, all the way to the endless stream of social media recipe videos today.
From Julia to Emeril to Top Chef to the infinite DIY, crowd-sourced cookbook that is #foodtok, there's no denying that, as a culture, we love watching people cook and talk about what they're making on screen. But, with the democratization of social media, we're in the midst of a unique era, when both the quantity and frequency of this kind of content is at an unmeasurable high.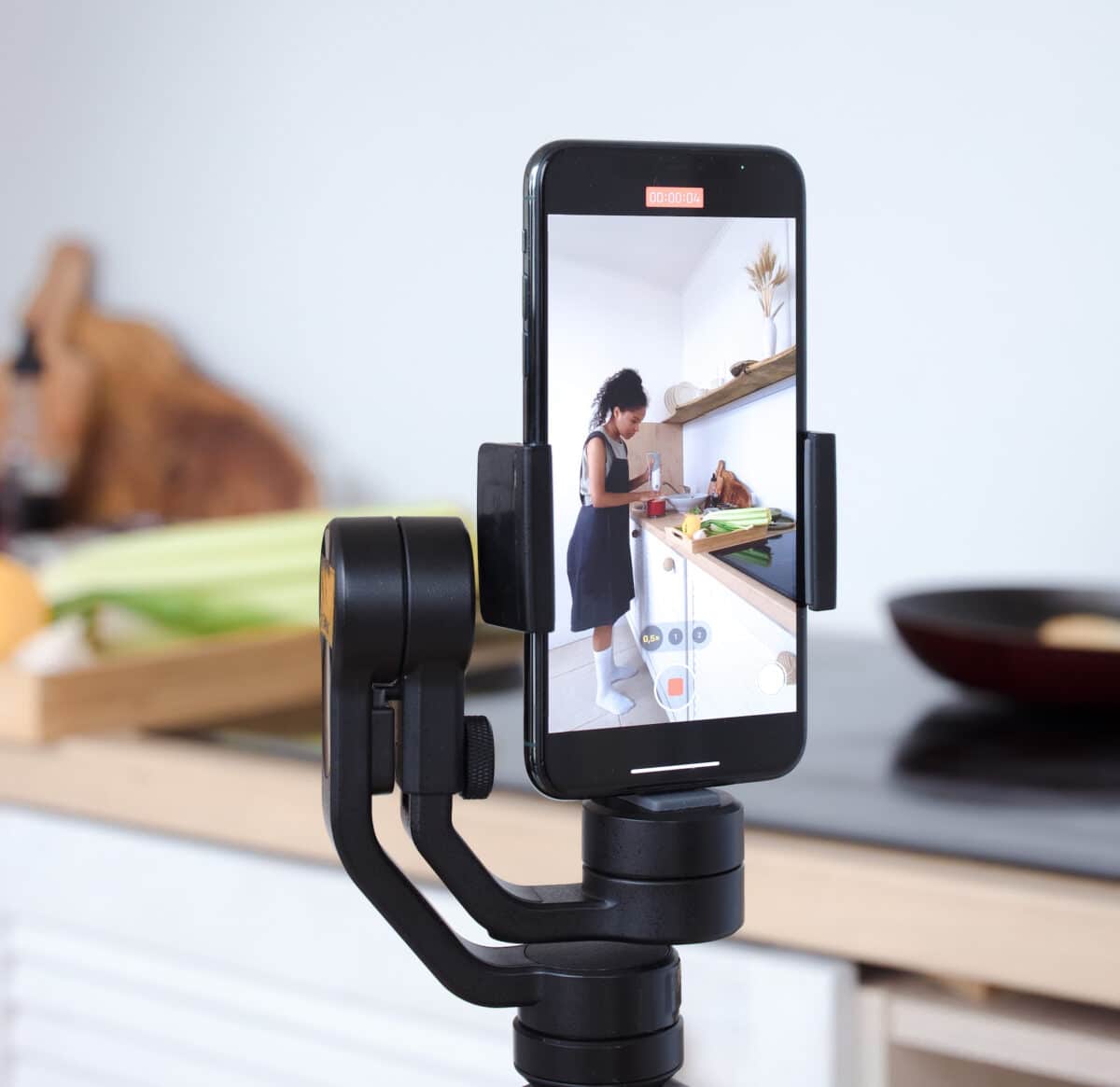 In her video, Priya lays out various style categories that influencer-style videos that are currently popular on TikTok (and Instagram, to some extent) are in. She notes that, thanks in large part to The Tasty from Buzzfeed, the "hands and pans" style came to dominate the social media cooking aesthetic in 2015. There's no doubt that this style is timeless, though the look and purpose of cooking videos have spiraled out from there.
Inspired by Priya's video, we thought we'd share our take on the evolution of social media culinary content over the past few years:
Hands & Pans 
"Hands and pans" (H&P) is a classic, timeless approach. The OG hands and pans had very little art direction: usually just a hot plate, some stainless steel cookware and 1 or 2 camera angles. You'll still find this style around the interwebs, especially for creators or brands where instruction is the top priority.
Hands & Pans 2.0 AKA Influencer-Style
The H&P style is basically the foundation of what we think of as the ubiquitous social media recipe video of the moment. The progression of the style has meant more props, more styling, more artful lighting, more color and quicker edits, even as the general instructional format remains intact. This is what we refer to as our Influencer-Style Videos, because they echo the creativity and energy of social media influencers. 
Some new-school H&P videos include a voiceover, explaining the recipe or discussing a related subject. Some include ingredients or measurements as text, and others provide more of a quick overview with the recipe in the comments or a link to a blog or website. Others may include a brief intro or outro from the video host.
Lo-Fi UGC
Un-polished User-Generated Content (UGC) are videos that regular people (read: not influencers) make without any specialized video equipment or lighting in their home kitchens. They often capture people trying recipes or reviewing products, and are content with no bells and whistles, which can translate to some viewers as "real" or "authentic." There is such a dearth of UGC content on social media simply because literally anyone can make and post this style of video.
Chaos & Maximalism
Of course, we can't talk about social media culinary content without acknowledging the no-holds-barred style videos where chaos reigns supreme. The hallmarks of this style are: big personalities, aggressive adding/mixing of ingredients, extremely fast editing, over-the-top flavors and presentations, and general messiness. Sometimes there will be sound or visual effects to enhance the insanity, and the food will always be … extra, as the kids say. Probably because of the sheer fun of watching, this style has some serious viral potential.
Bonkers Food
Explore Instagram or TikTok food videos for even a few minutes, and you're bound to come across wacky, weird recipes for what we can only think to refer to as "silly food." We're talking about the genre where you'll find the infamous Pink Sauce, pasta chips, healthy Coke and ice cream bread.
Aspirational Instruction
Another class of culinary videos belongs to professional chefs, bakers and makers who are showing behind-the-scenes processes of recipes that most home cooks wouldn't dare attempt. These are less about actually giving instructions as they are giving followers a peek behind the curtain, with a lot of "wow" factors.
Though influencers have created the various visual dialects of social media food videos (and there are pros and cons for brands working with them), we are big believers in the concept of owned content. Brands can draw inspiration or mimic the styles of independent influencers, but maintain creative control and integrity over the content. 
And while specific trends will continue to evolve and change, beautiful videos that showcase your product in the best light and delight and engage your fans will never go out of style. This is where Dish Works' professional team of in-house chefs, videographers, art directors, stylists and editors can help you accomplish your marketing goals! Reach out to get the conversation started.