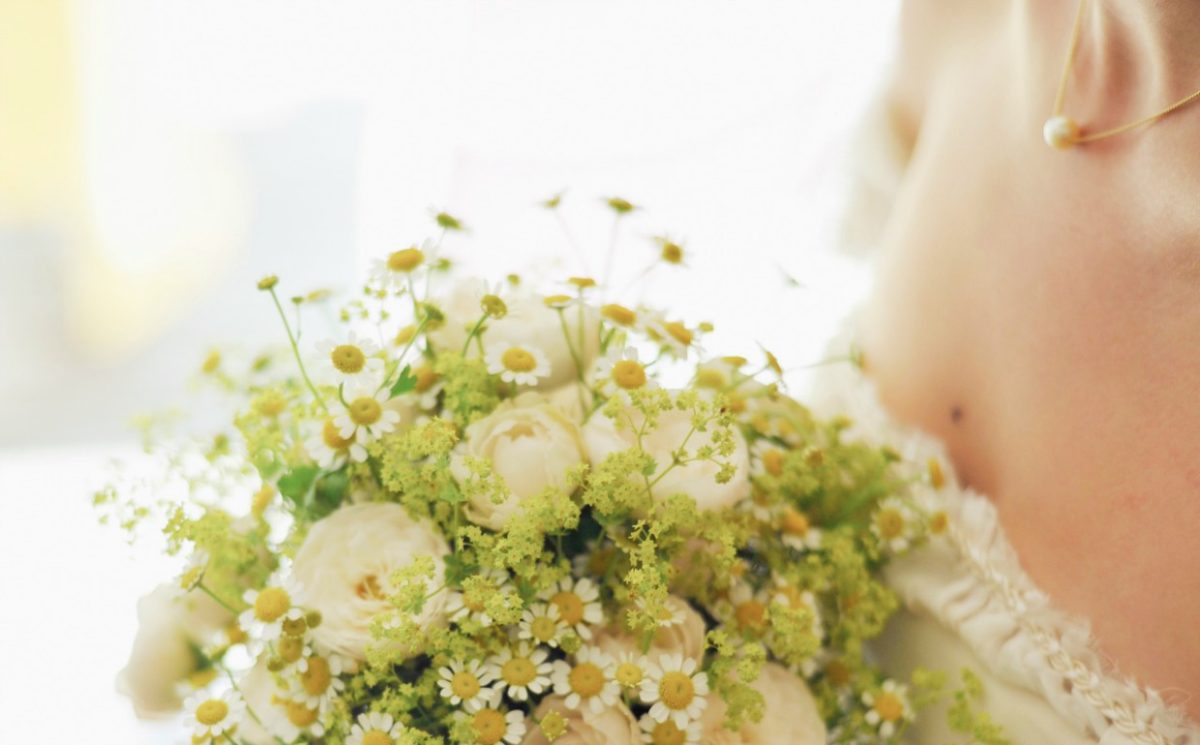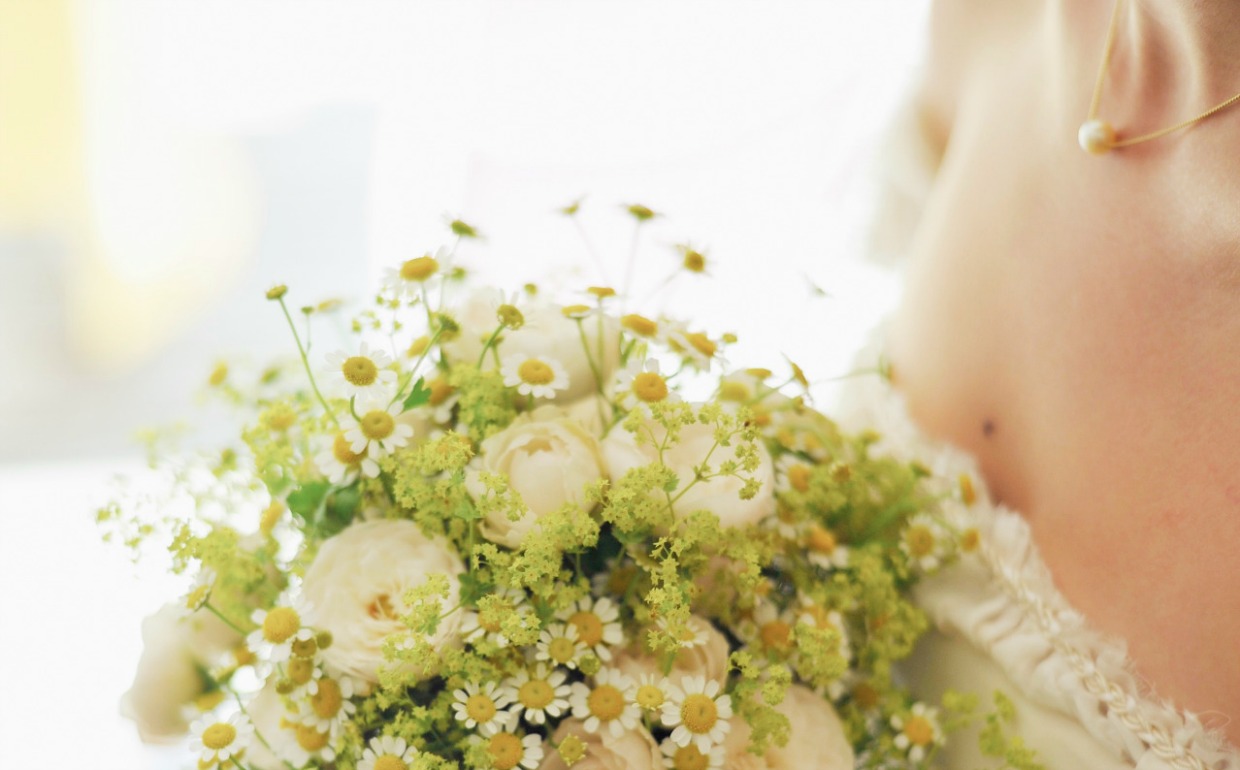 Traffic to your site. Showcasing your brand expertise. Increasing your SEO. We've given you just a few reasons why wedding vendors need to be blogging. But sometimes what compels us most is a solid example. So we've gathered a few of our favorite blogs from wedding and event vendors. These businesses are not only leaders in their industry, but they are producing quality content for their audience as well.
Here are our top picks for wedding and event content!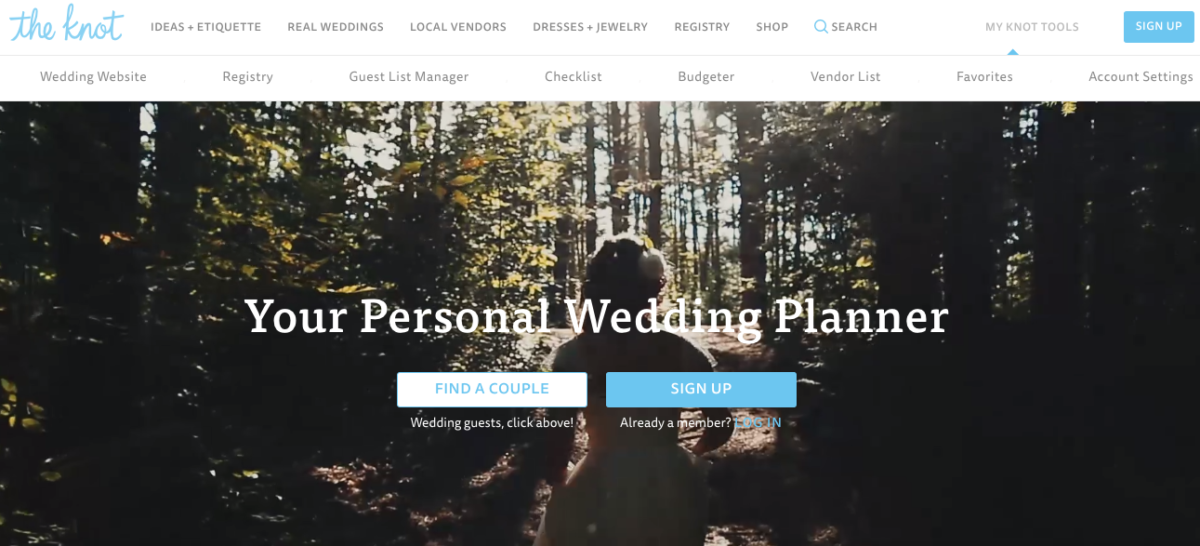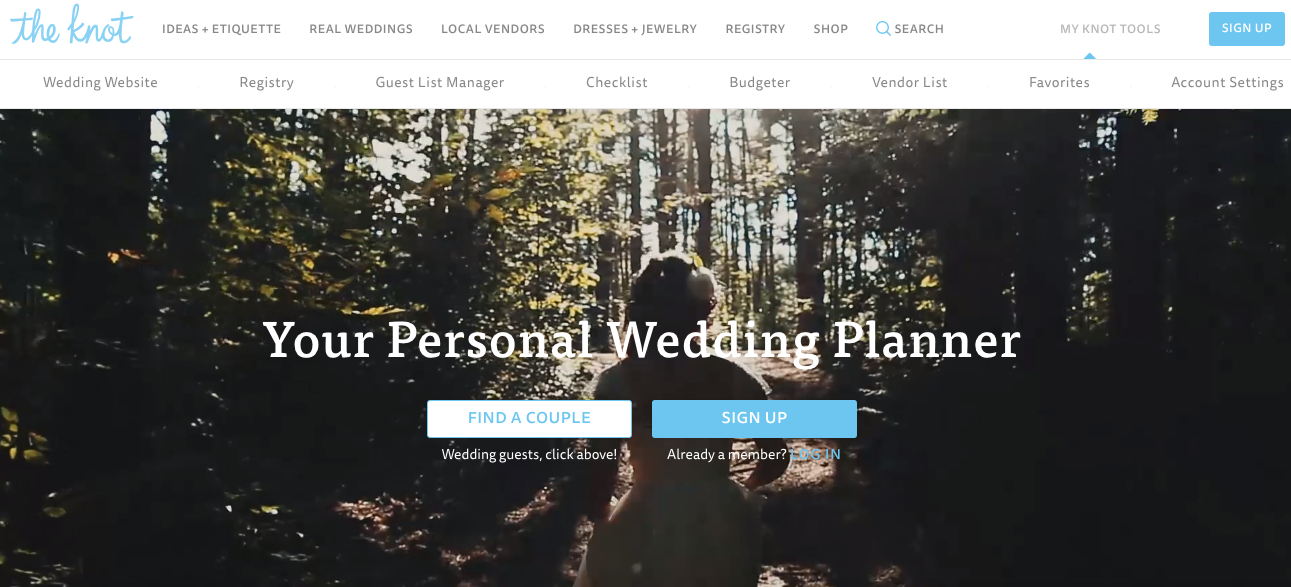 We'd be remiss not to begin our content journey with the Queen of Wedding Content! The Knot has been leading the way for years as the premiere spot for all things wedding. With a website that is both dynamic and easy to navigate, visitors to the site are quickly drawn in. The Knot knows its audience and speaks to them with tons of posts that are chock-full of great information, ideas and engaging visual content. The Knot writing team has an amazing array of content that spans from how to plan a wedding for those who suffer from allergies to wedding invitations for Wes Anderson fans. And even if you're not planning a wedding, the site has wisely crafted content that appeals to wedding guests, which helps widen its readership.


Nestled in the quaint town of Phoenixville, Pennsylvania, Robert Ryan Catering is home to three event venues in the region and is a leading expert in the wedding industry. We love the classic look of Robert Ryan's website, which is highlighted by beautiful photography.
The Robert Ryan blog is home to a wealth of tips and ideas, like this post on planning the perfect summertime wedding. Prospective clients can meet the Robert Ryan staff through team spotlights, which is a great way to make the wedding planning experience more personal. And to reach the nonwedding audience, the caterer offers great evergreen posts, such as delicious recipes from the chef!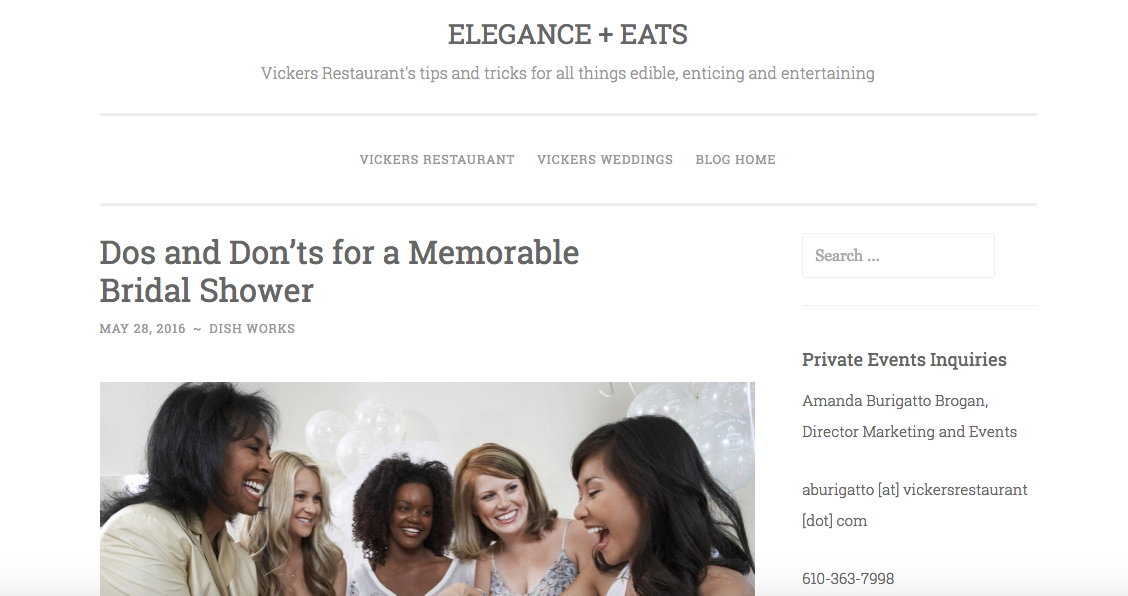 Fans of the food and aesthetic of Vickers Restaurant in Lionville, Pennsylvania, have the opportunity to bring the same atmosphere to their wedding through the restaurant's event venue. On the Vickers blog, which is displayed prominently for visitors to find, the restaurant's team of event experts offer great resources for couples planning their wedding.
From the dos and don'ts of bridal showers and tips on planning the ultimate rehearsal dinner to big wedding trends brides and grooms need to know about, Vickers offers great content draw to draw people in.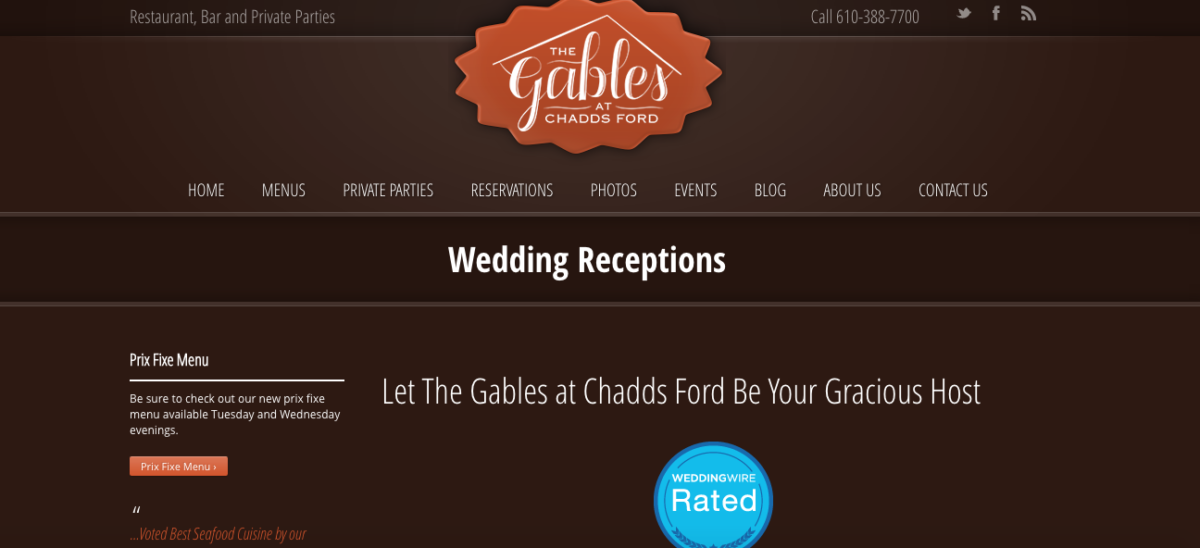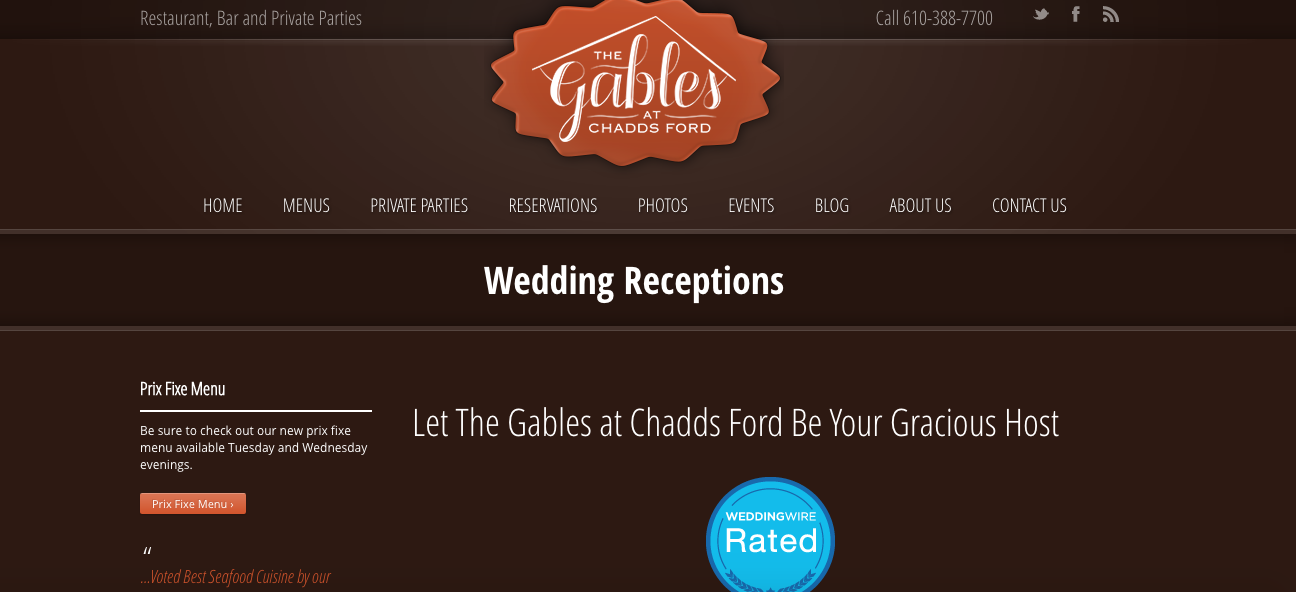 The Gables at Chadds Ford has charm and history on its side: the property dates back to the late 1700s. The atmosphere inside has a whimsical feel, with stone, glass and steel coming together for a spectacular venue. And the team at The Gables at Chadds Ford knows weddings, a fact prominently showcased on its blog.
As a wedding vendor in the greater Philadelphia region, The Gables uses its blog to promote the venue, introduce the team and tempt visitors with delicious food. We appreciate the great imagery the restaurant provides with professional photography, which helps potential clients get a feel for the venue and services before ever booking an appointment.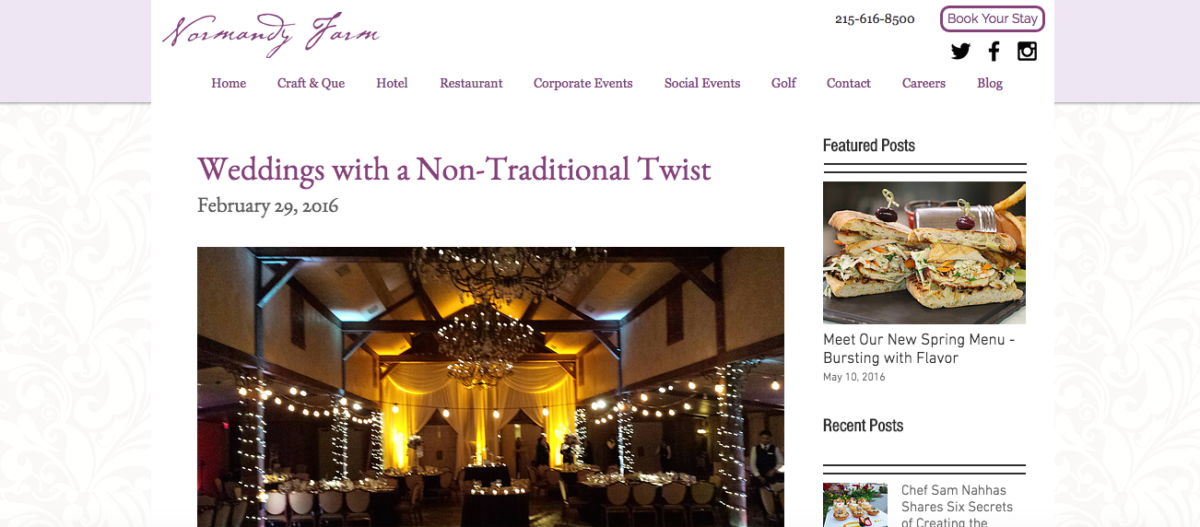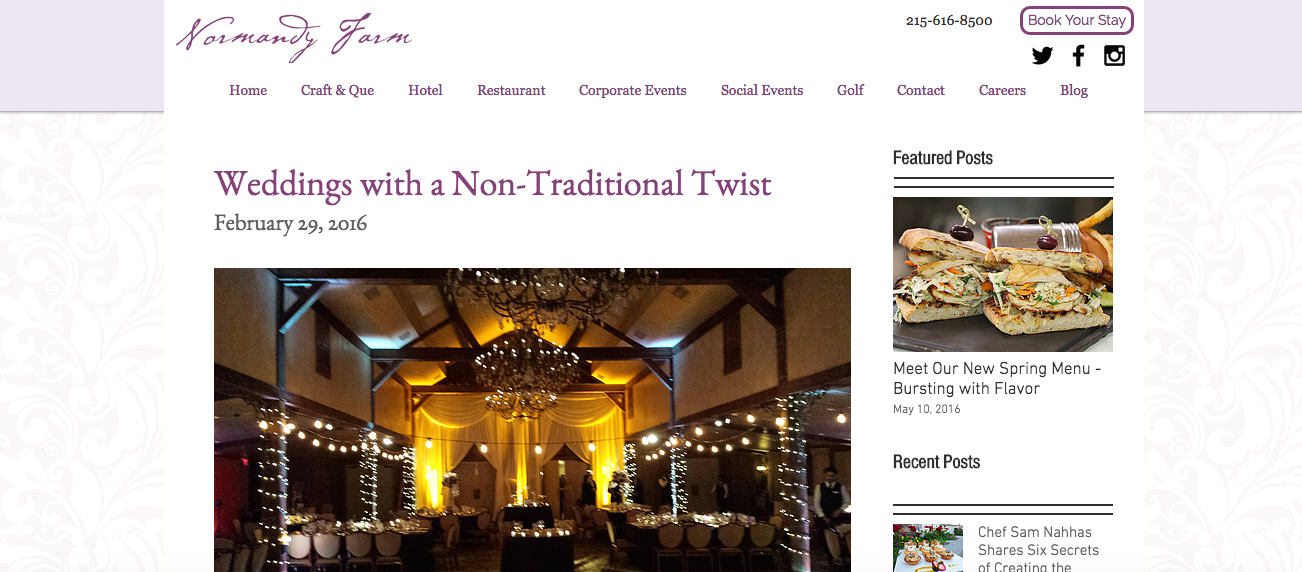 Venues that offer event space and lodging are a huge draw for couples planning their wedding. Normandy Farm Hotel and Conference Center packs that one-two punch and uses its blog as a great opportunity to showcase all its has to offer. Building on the foundation of Normandy Farm's quality website, the blog is a great source for event planning.
Normandy Farm has ideas for couples who want a nontraditional feel to their Big Day and offers tips from the chef for how to present the perfecting plating. Visitors can get to know the unique features offered by Normandy Farm, such as the on-site bakery, as well as how the venue can be used for nonwedding events, such as corporate BBQs. Thanks to the variety of content, the Normandy Farms blog appeals to a wide audience, which is great for future leads!
***
These wedding blogs are the cream of the content crop, and we say "I do" to their content. Keep up the great work!
Dish Works' team of professional food or drink brand bloggers is available to answer any content questions. Need help supplementing content? Just ask!
Photo: Snapwire Snaps