Dish Works is committed to bringing you the crème de la crème of content creators. We enjoy showcasing who is doing content creation well and giving you a little inspiration in the process. Thus far we've covered food, food businesses, wine and lifestyle brands, as well as our favorite tourism and convention board websites, like Visit Philadelphia.
Now, we are throwing the spotlight on another local favorite — Valley Forge & Montgomery County, PA: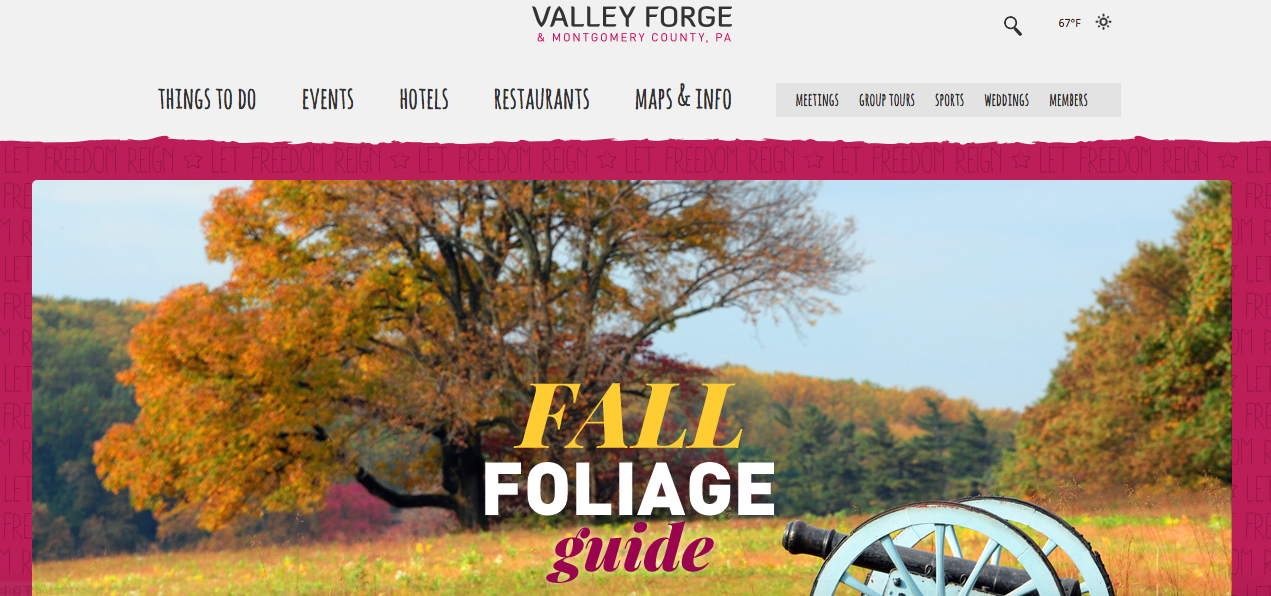 The fun challenge of tourism sites like Valley Forge & Montgomery County, PA is to showcase all that the destination has to offer in a way that entices readers to actually come visit. Valley Forge starts by showing you its locale with quality professional photographs. The site is easy to navigate, nicely categorizing interests into reasons to visit, from history to romance to family fun.
Most importantly, Valley Forge is tapping into email newsletters as another way to reach its audience. Those who opt in get the inside scoop on topics such as Montco breweries and wineries, how to plan your weekend visit and monthly restaurant specials. Readers get great info and enticing pictures, all in one perfect email package!
We've got our eye on you, Valley Forge! Way to make use of your networks to get great content to your audience.
Do you have a restaurant, food or beverage blog that you love? Tell us about it in the comments. And stay tuned for our next pick!
Dish Works' team of professional food or drink brand bloggers is available to answer any content questions. Need help supplementing content? Just ask!
Feature photo credit: Kristen Kwiatkowski