As a restaurant, you choose fresh ingredients, quality chefs and stylish interiors so your customers will have the ultimate dining experience. Now that you've crafted a quality dining destination, it's time to start crafting culinary content for your business. Whether it's a behind-the-scenes look at your kitchen or one of your unique recipes, culinary content is in high demand.
To showcase solid examples of restaurant blogs doing it right, we picked that restaurants that are hitting it out of the dining room with their food and their blogs!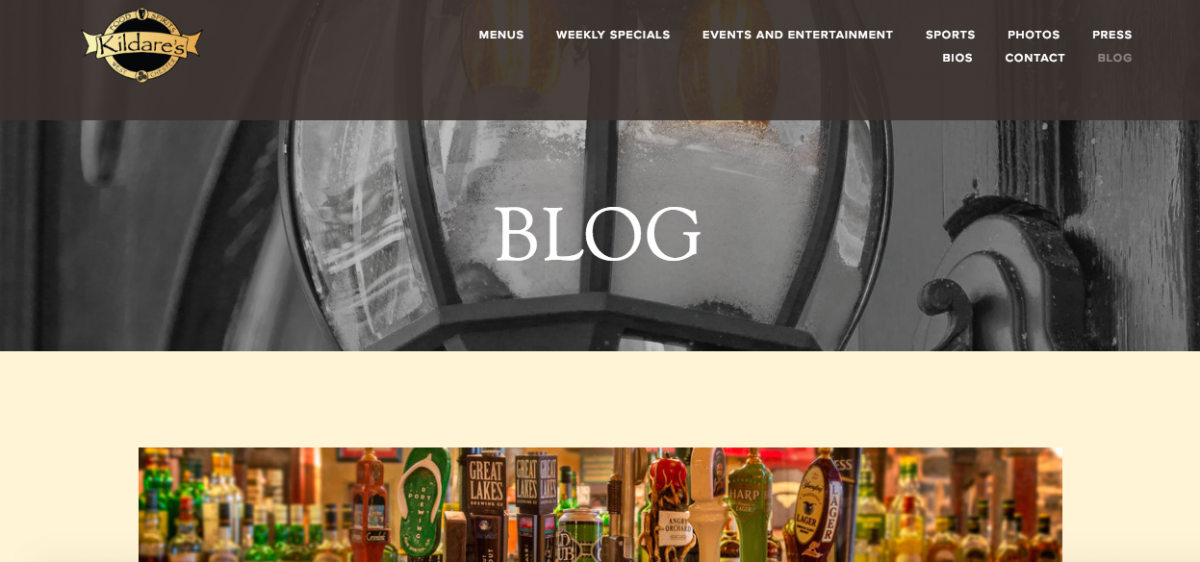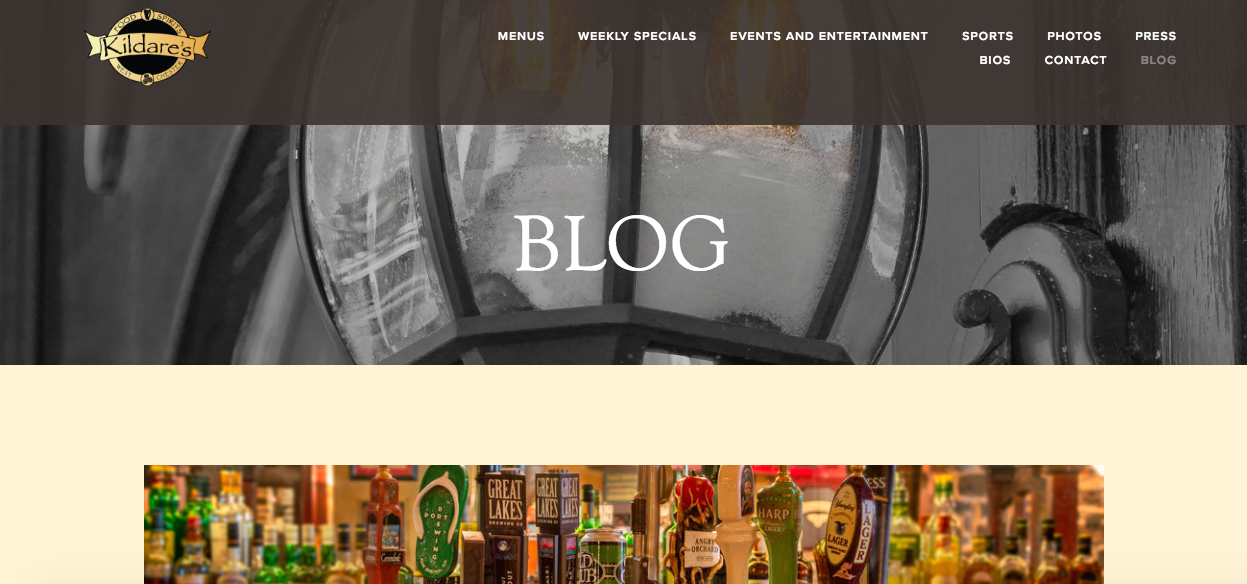 Under the new ownership of Dane and Stephanie Gray, Kildare's is setting itself apart in both the downtown West Chester, PA, dining scene and the culinary internet scene. On Kildare's easily accessible blog, striking photography immediately draws website visitors in. Blog content shares writing and interesting stories, which keeps readers coming back for more.
Using its blog, Kildare's is working to set the tone of its business and stake its claim as a food and beverage authority as well as its authenticity as an Irish pub. Customers truly get a feel for real-life Kildare's online.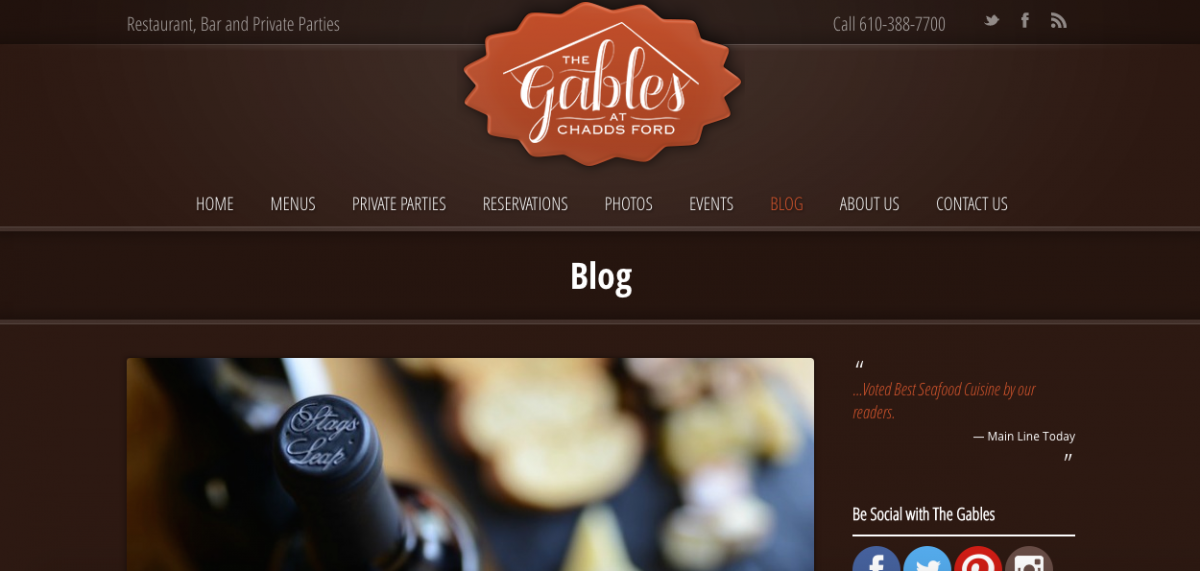 The Gables at Chadds Ford has the unique challenge of needing to promote itself on several fronts. As both a restaurant and a venue, The Gables has done a great job utilizing its blog to give visitors all the information they need in one convenient spot. Content acts as a calendar for upcoming events as well as a place to promote the restaurant's space and services.
The Gables also crafts a particular type of content that we are big fans of: recipes. As we recently shared, recipes are a content in high demand. So we encourage restaurants to jump on this trend by showcasing their own recipes, just as The Gables' chef Dave Wenerd has done with his delectable recipe for Scallop and Jicama Slaw.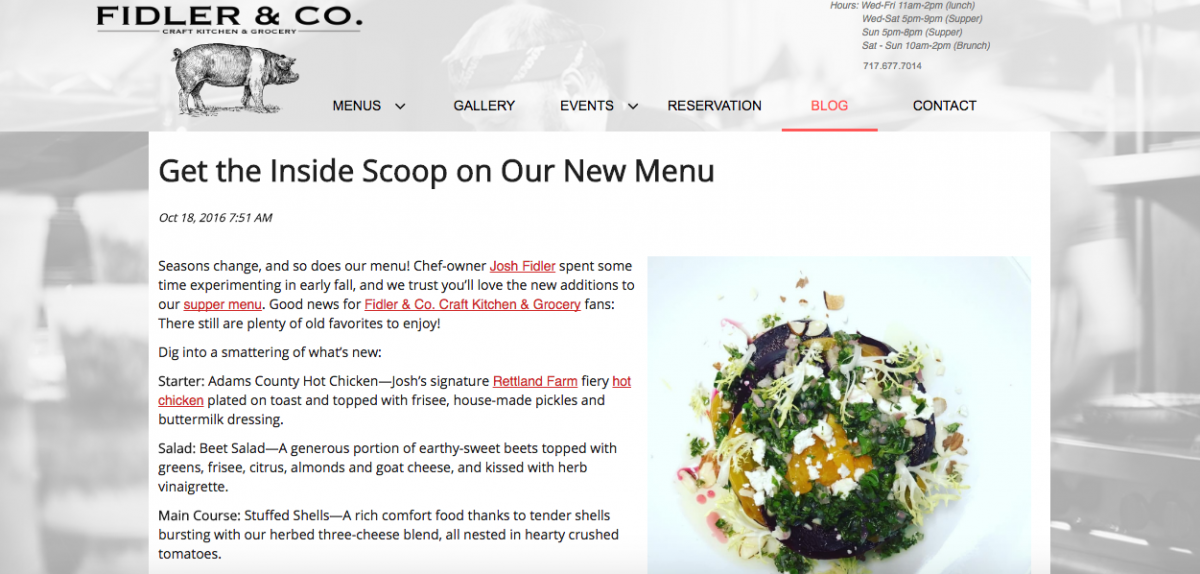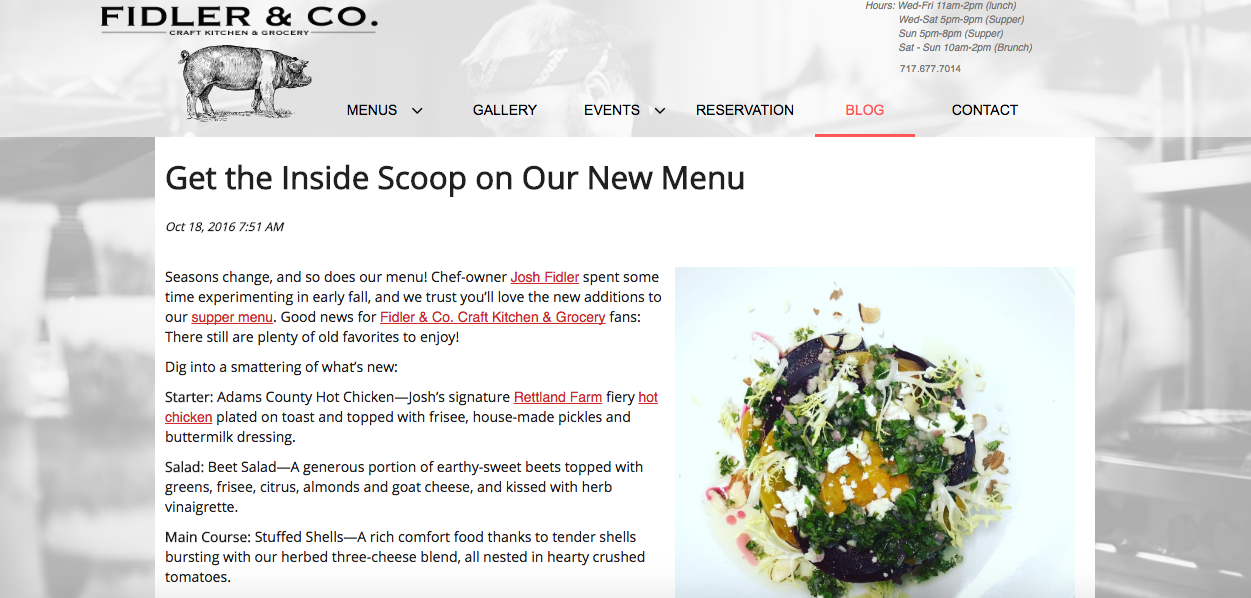 As an exemplary foodie spot in central Pennsylvania, Fidler & Co. has done a great job of standing out among competitors. The restaurant has a refined feel, which extends to the handcrafted menu. The Fidler & Co. blog is the perfect online continuation of the real-life business. We love how Fidler & Co. uses its blog to keep customers informed while also offering behind-the-scenes moments. The Q&A with sous chef Eli Anderson feels like a personal interview, and Fidler fans can get real-life culinary advice from chef-owner Josh Fidler. These personal touches help customers feel more connected to a business they already love.
***
These restaurant blogs have whetted our appetite for quality culinary content, and we want more!
Dish Works' team of professional food or drink brand bloggers is available to answer any content questions. Need help supplementing content? Just ask!
Featured photo: Alexandra Whitney Photography