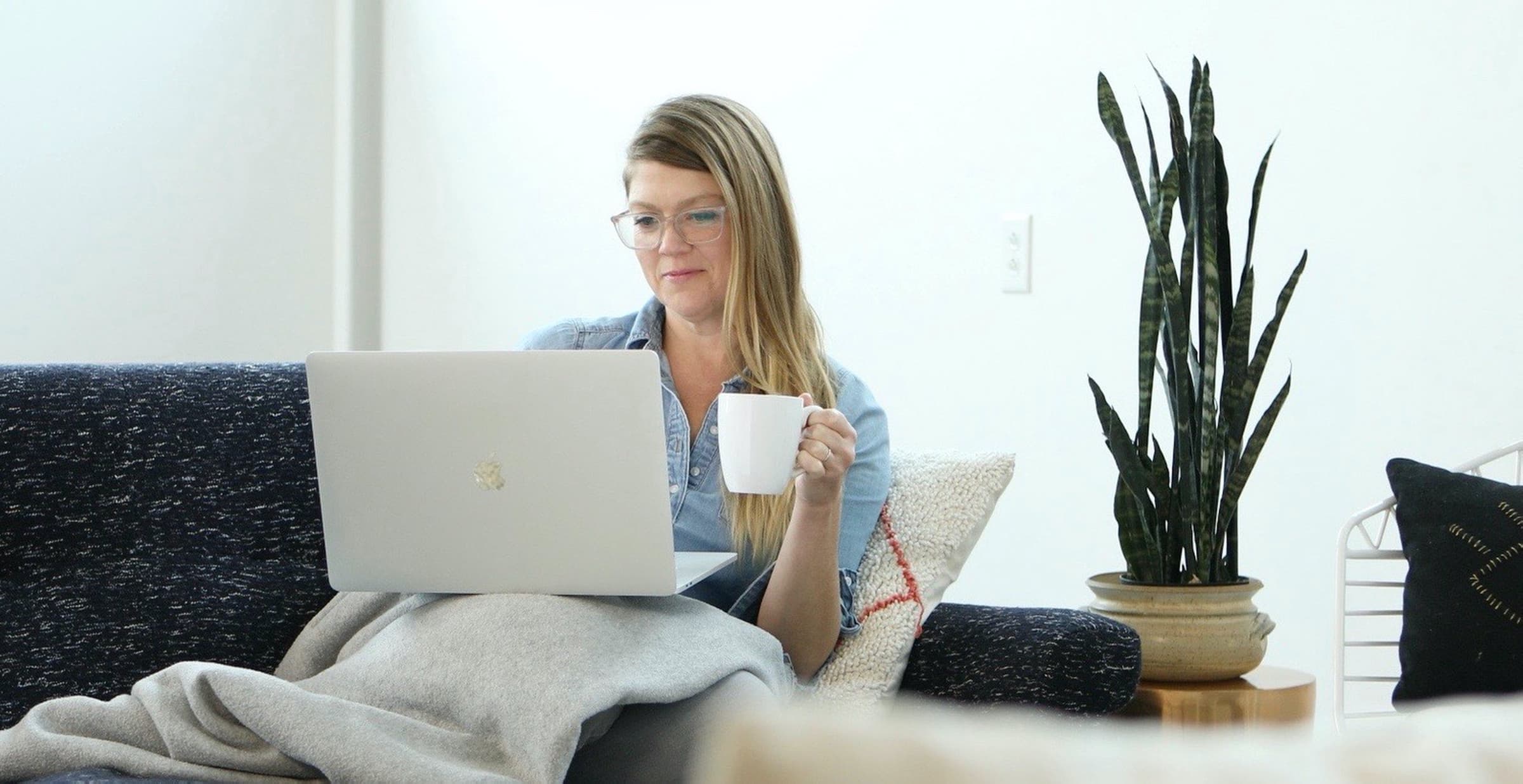 They never entirely went away, but blogs had taken a back seat to visual content as brands embraced recipe development, hands-in-pans videos and other eye-catching content delivery methods. We get it, because we provide these types of engaging visual culinary content to our customers.
But now, in this uncertain time when we're hunkered down at home, and when many people seem to have more time to consume content, blogs are making a comeback. We're seeing brands shift from focusing on visual content, and they're returning to the written word. Blogging is in Dish Work's DNA: We started our business by creating written content for brands, and now we're delighted to embrace, in a big way, those roots.
Remember life before COVID-19? It was fast-paced, a-mile-a-minute and hectic, so getting eyeballs on your brand's content required the same — hence the rise of videos. But right now, consumers are finding solace reading long-form content… think of it as a warm blanket to comfort during troubling times. So the time is now for your brand to captivate your audience with blogs.
Mary Bigham, Dish Works co-founder and president, explains:
"Blogging is a way to deeply connect to consumers. They're drawn to authoritative, engaging and educational content — it's what we all crave right now. People are having to slow down, so they're really taking the time to dig into helpful, informational blogs.

It's no surprise that consumers are reading more blogs than usual right now — you've probably noticed this yourself (as you read this blog!). People are looking for answers, for assistance and for guidance.

Brands also are re-embracing blogs because they're cost-effective and help boost SEO (search engine optimization). Effective SEO ups your website's ranking, and that's good for your brand, now and in the long run!"
Ways to Serve Your Audience With Blogs
Right now, we all need easy access to information to help manage the myriad of changes in our lives. In our last blog, we outlined ways to engage with your audience at this time — blogs provide one very effective communication channel for doing this. We especially love blogs because they're easy to share, and they can offer valuable, educational content that earns your readers' trust. Who better than your brand to be the trusted source for information right now?
People need simplicity during uneasy times, and they are craving positivity, ease and convenience. Let your blog be a source for this type of information, earning trust with your audience without pushing your product. Blogs communicate convenience, authenticity and value. Your blog could show consumers a simple recipe that the kids can make, or share ways to use items in the pantry, or provide how-tos or kitchen hacks to make the most of grocery stores' short supplies. There are lots of possibilities!
What Should You Write About?
It's not business as usual right now, and we believe brands who acknowledge that will win in the long run. Be vulnerable and lean in to show that your brand empathizes with your audience; high-quality written content that offers real value to consumers will do just that!
Your blog could discuss pantry organizing, cooking with kids, freezer meals, game night ideas, or ways to de-stress with ingredients from the kitchen. Bonus: In addition to great SEO, these blogs will quickly convert to excellent evergreen content with a few small tweaks after the fog lifts.
Dish Works Is Here For You
More than ever, we're here to help. Together, our team of professional writers and editors has your back with:
Immediate communication to listen to your needs, help you brainstorm blog topics, create an editorial calendar and get to work!
Ongoing good communication to react to changing times and priorities.
Fast turnaround time (less than a week is usual!) to load your brand with blogs to share to your audiences.
Our team is a caring bunch of creative, innovative and food-loving people who are dedicated to helping you during this crisis. At this time, especially, it's all about coming together to strategize, plan, create and serve — and maybe sharing a virtual hug. Please feel free to reach out to us even if you just have questions or ideas you want to kick around. We're here. We care. Want to see more? Take a look at all of the services we offer, and testimonials from our clients. When you're ready to crush blogging, we're ready to get to work for you!