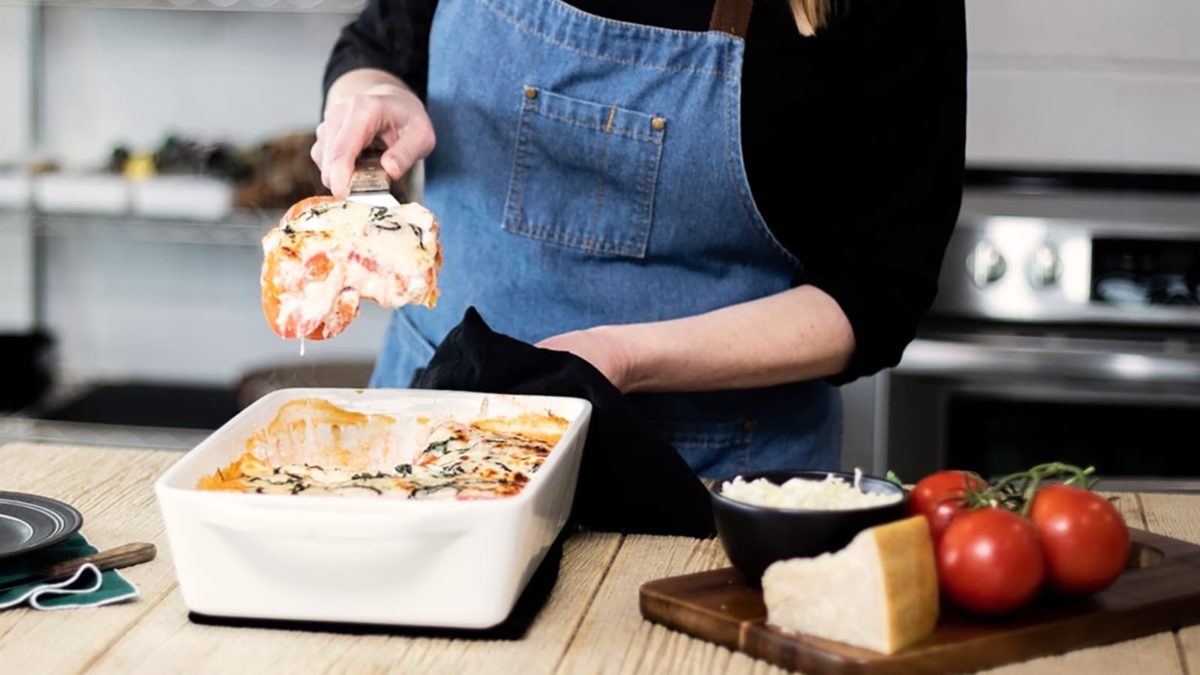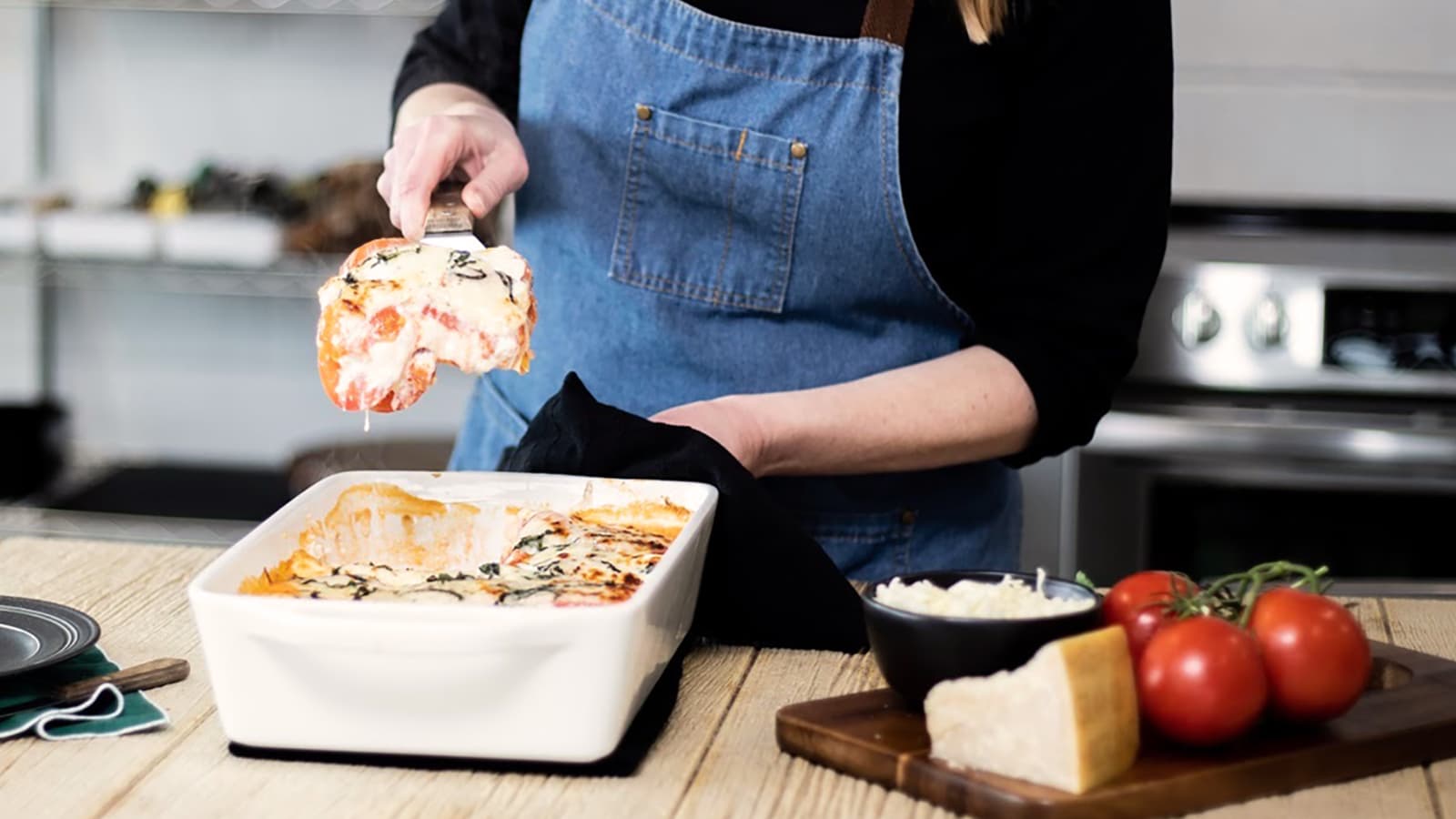 Friends, we don't know what the new normal will be, but we can tell you that we'll be navigating it together. The good news for our clients: We've been creating content remotely since the start, so we have the experience and skill to work through this with you.
We care about our team and about doing great work for you. So during uncertain times, we're going to move to be where you need us to be. Right there with you… virtually.
We'll do this through trust and good communication, two of the six core values upon which our company has been built. Those values are what drive and guide us at Dish Works as we all navigate the unprecedented, and somewhat rocky, sea that the coronavirus pandemic has created.
Mary Bigham, Dish Works co-founder and president explains where Dish Works stands:
"The health and safety of our team is paramount, so we're keeping a close eye on Pennsylvania Governor Tom Wolf's orders, as well as orders from the federal government. Governor Wolf has mandated that only 'life-sustaining' businesses may stay open, so we will temporarily close our kitchen studio in Lancaster PA to protect our team and remain in compliance.

But know this: Our strength starts with our people, and we've cultivated an incredible, talented team that's experienced in working remotely, and knows what it takes to be nimble, to adapt and to respond quickly to our clients' changing needs.

We have worked quickly over the last few days to set up satellite studios with various, very talented, team members. These studios are already actively shooting photos and GIFs, developing recipes and crafting blog posts for our clients. Soon, we'll be resuming video production as well.

Our team cares about each other and our clients. If our clients are successful, so are we. We've worked hard to dramatically shift how we do business so that we're ready and able to continue creating beautiful content, strategizing and collaborating to help our clients in the days ahead."
What does this mean for our clients?
Ways to Engage With Your Audience During This Time
This may be uncharted territory but we have a few insights to see patterns in our new normal. We know that people are searching for answers, and they are looking for those answers online. Social media use is up. People are looking for positive, helpful and comforting content as they're hunkered down in their homes. Food purchasing is at record highs.
In this environment, food and drink content is, more than ever, a great way to connect with and encourage your customers throughout the coronavirus pandemic, and beyond:
1. Post Recipes
A lot of people are now forced to cook at home, thanks to an increasing number of "shelter-in-place orders." Many people are looking for ways to make the most of what they have stocked in their pantries; they crave "foodie 101" education.
Then, there are also the home cooks who live to experiment, and they are relishing the extra time to cook. Everyone is looking for convenience!
Our pro team of chefs, food stylists and photographers excel at recipe development, illustrated with gorgeous photography, for home cooks of all levels. Simple recipes will not only keep consumers coming back to you for more, but these recipes are memorable ways to promote your brand and your products.
2. Show How to Use Your Products
How-tos are a simple way to engage consumers with your products — now, and in the future. How-tos, hacks and tips enjoy long shelf life, and that provides an evergreen resource that will continue to provide value for years to come. They demonstrate your brand's authority in a fun and engaging way by showing consumers not only how to use your products, but how to have fun and become an expert at using them.
3. Post Updates to Your Blog Regularly
There's a lot for brands to say right now, and visuals aren't always enough to say it. Longer-form content, like blog posts, give brands a chance to be a helping hand, a trusted source, a comforting authority to help guide folks through their efforts.
Bonus: Blog content is great for SEO, and what's good for SEO is good for your brand!
4. Share Animated GIFs
GIFs are fun, catch attention and they can tell a story without the investment or time it takes to produce videos. Their quirkiness and simplicity makes them — and your brand — approachable and fun. (People need a little bit of fun right now!)
GIFs are a great asset in your media library to help capture attention and then convert followers to visit your website.
5. Messaging
As you look at your content needs for the rest of the year, it's important to not be tone deaf to your audience. That backyard BBQ party content that you couldn't wait to share won't apply to our new reality, but a BBQ sauce recipe will. That cheese board may need to become a cheese plate. That lunch-to-go to the office won't need to leave home.
We can help fine-tune your content schedule to speak to your audience and still showcase your brand.
Dish Works Is Here For You
We've got your back, friends, especially during stormy times. The culinary pros on our Dish Works team are creative, innovative, food-loving and caring people who are dedicated to helping you during this crisis. We can point you to our services and testimonials, but that's not what this is about. It's about coming together to strategize, plan, create and serve — and maybe having a virtual adult beverage together. Please feel free to reach out to us even if you just have questions you'd like to toss around. We're here. We care. And we're remotely ready to send you a virtual hug and to get to work!