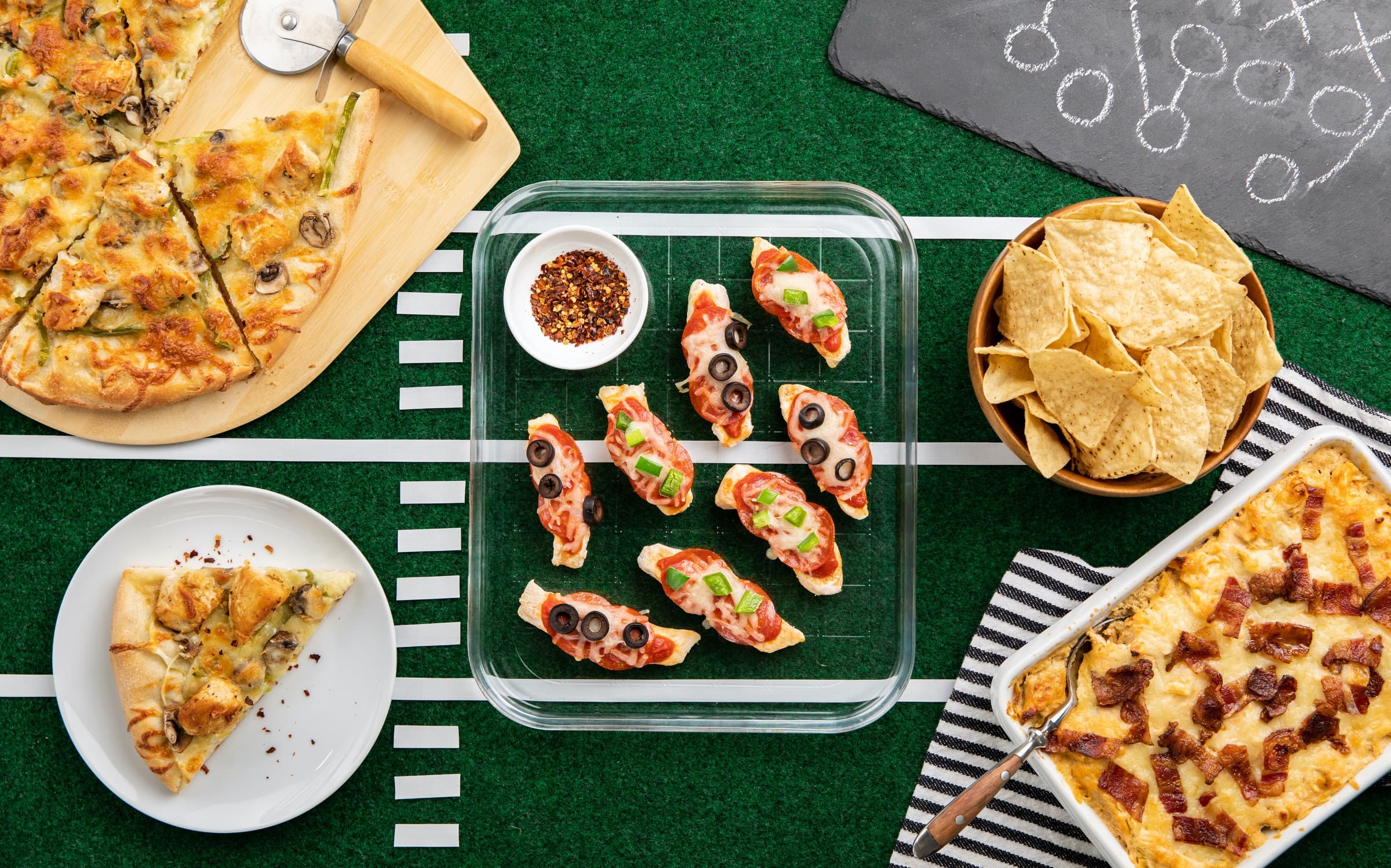 Sports fans tend to be (overly!) enthusiastic ambassadors for their teams. Those teams and brands smartly engage outside of the stadium by connecting to their passionate audiences in an innovative, engaging and effective way: food content, including custom game-day recipes and high-quality recipe videos.
We're not talking stadium food, though. (Admittedly, that has improved in many venues, thanks to fan feedback.) We're talking easy-to-make eats that hungry fans can whip up for game time. People love recipe videos, and savvy brands capitalize on them because short how-to, "hand-and-pans" videos are not only trendy and fun, but they're effective and authoritative, as well.
We recently covered why savvy brands are unpacking the addictive food video craze. It's about transcending their products (or the brands themselves) and connecting on a personal level with consumers — in this case, fans. These statistics make a great case for implementing the same on the sports team/brand arena:
A whopping 64% of consumers make a purchase after watching online videos.
YouTube Data boasted that the watch time of fantasy football-related recipe videos on YouTube grew 75%+, year over year.
Google Data noted that the watch time of recipe-related videos increased by 2.5 times in a two-year period.
Check out these three teams that scored big with engaging food content.
Philadelphia Eagles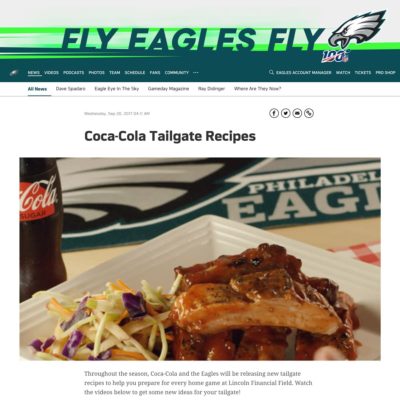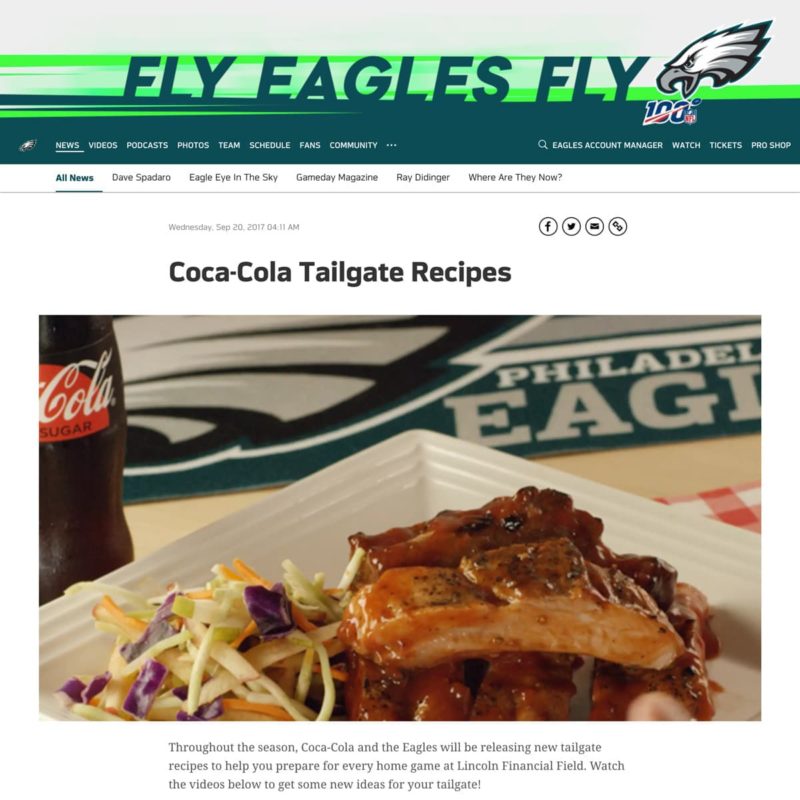 Coca-Cola Tailgate Recipes provided fans an easy way to take pregame eats and non-alcoholic drinks to the next level with tailgate-inspired recipes launched just prior to each Eagles home game. These approachable recipes helped fans of all kitchen skill levels impress, regardless of whether they were in the parking lot at Lincoln Financial Field or at home. The Eagles benefited from fans clicking around its website — including clicking to its Pro Shop for swag — thanks to the reach generated by Coca-Cola's social shares.
Houston Texans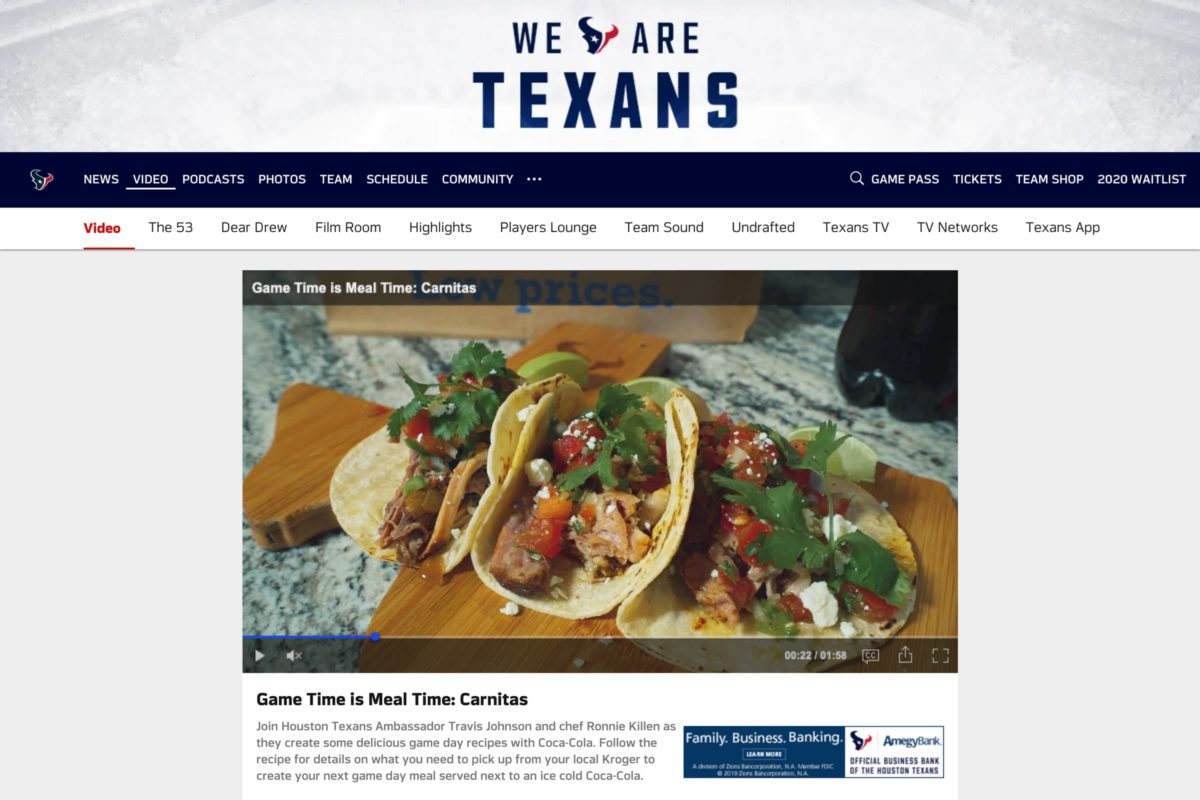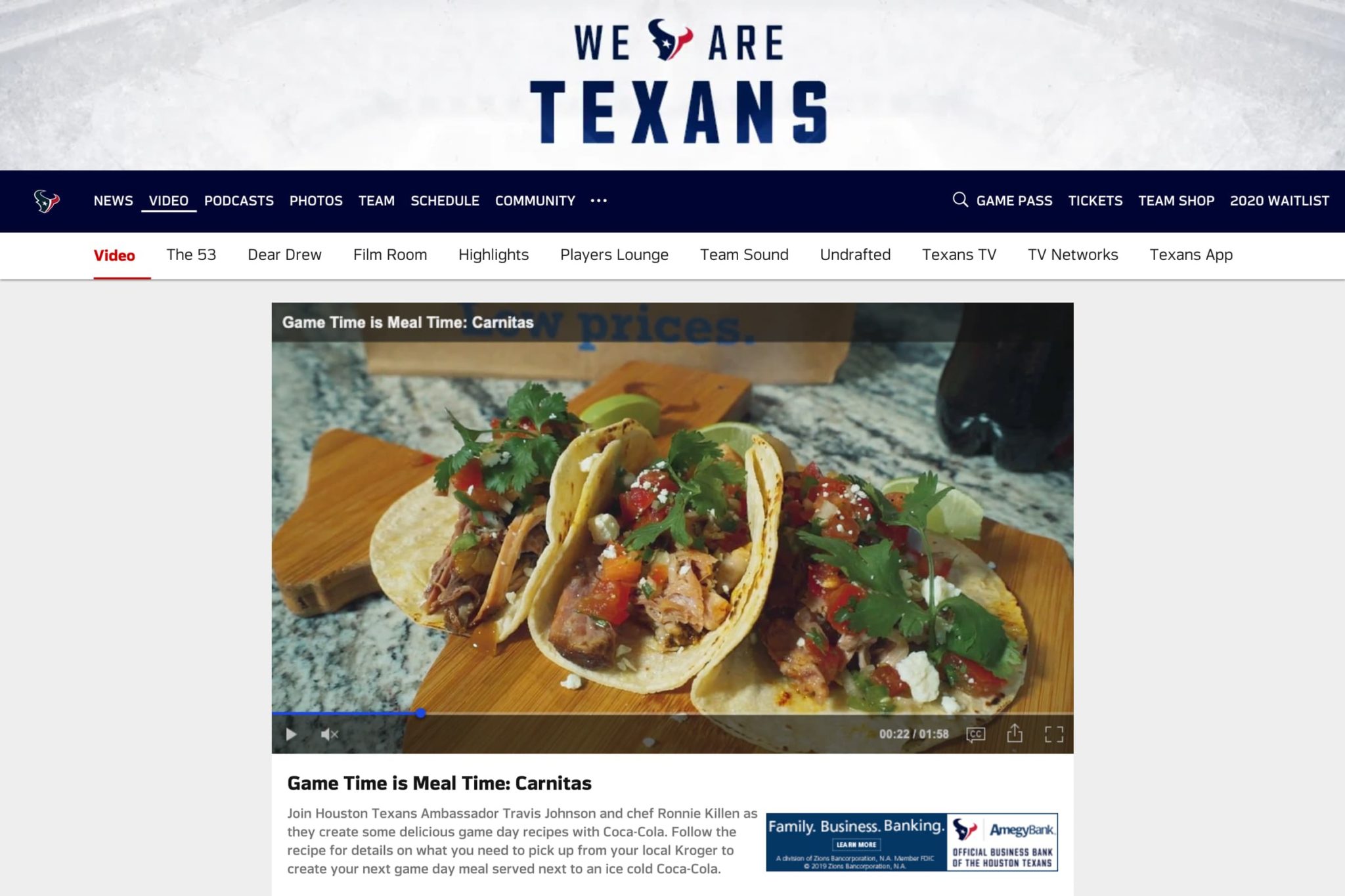 "Game time is meal time" deep in the heart of Texas, and these slow-cooker (read: easy-to-make) pork carnitas are just one of the many belly-fillers prepared by Chef Ronnie Killen, with a little help from fan-favorite Houston Texans Ambassador Travis Johnson. The benefits are the same as above, including reach and website engagement from Coca-Cola's social shares. This team earns extra points, however, for partnering with (and benefitting from) Kroger to send fans to Kroger's site for ingredients, thanks to its customer-friendly online experience.
Chargers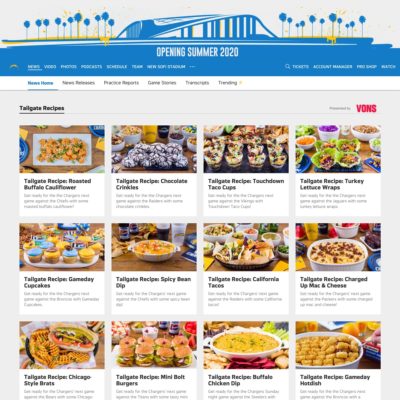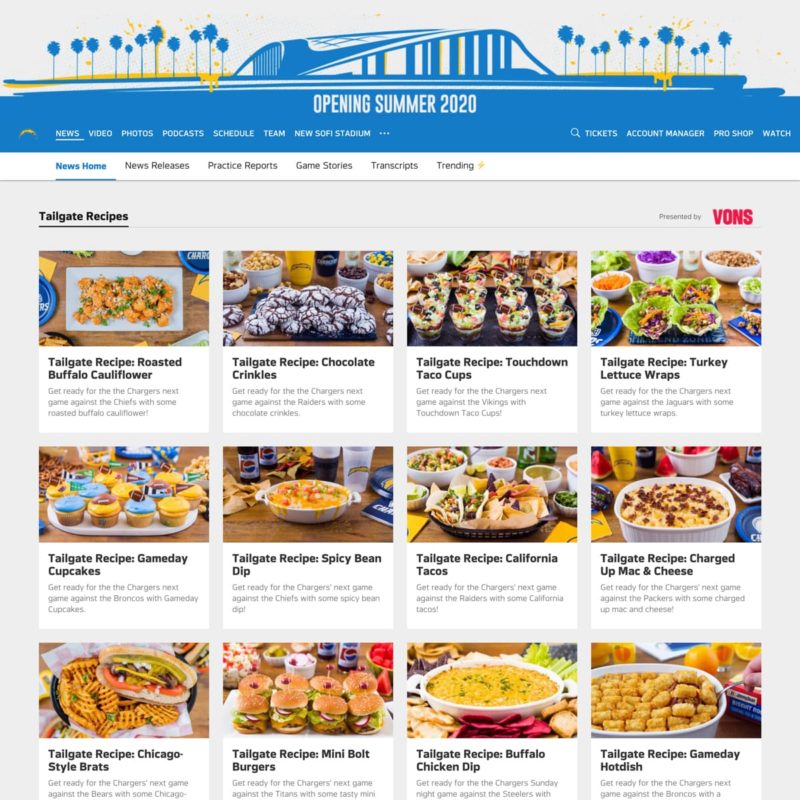 Riding the same food-recipe-video wave are the Chargers, with Tailgate Recipes for appetizers, snacks, meals and desserts. All are presented by Vons — another grocer that excels in the online space — with a handy "shop now" link pushing fans to its site. Fans further engage with the Chargers and Vons by posting images of their tailgating shenanigans to social media with the hashtag #ChargersTailgate in the hopes of becoming the Tailgater of the Game and winning a prize pack. Some recipes were also co-branded with Pepsi which, like Vons, shared on social media for greater reach. Again, the Chargers benefited in the same way as the Eagles and Texans, with pushes back to the website while serving fans with easy, pregame friendly recipes.
Partner With Content Pros to Create Buzz Around Your Brand
Acquiring eye-catching and targeted recipes, recipe videos, photography and blogs isn't complicated when you work with culinary pros who excel in this space. Partner with, and rely on, the Dish Works team. We work with top brands, and we'd love to work with you!
Dish Works is a one-stop content shop comprised of food-loving professionals who are dedicated to making brands shine. We excel at creating food-and-drink content for top brands and agencies. See how our recipe test kitchen, food-and-drink video studio, food-and-drink photography studio, and animated gifs services, plus our writing and design center, are all helping brands put their best faces forward (and also helping them to grow!).
Check out our testimonials and give us a shout to learn more.