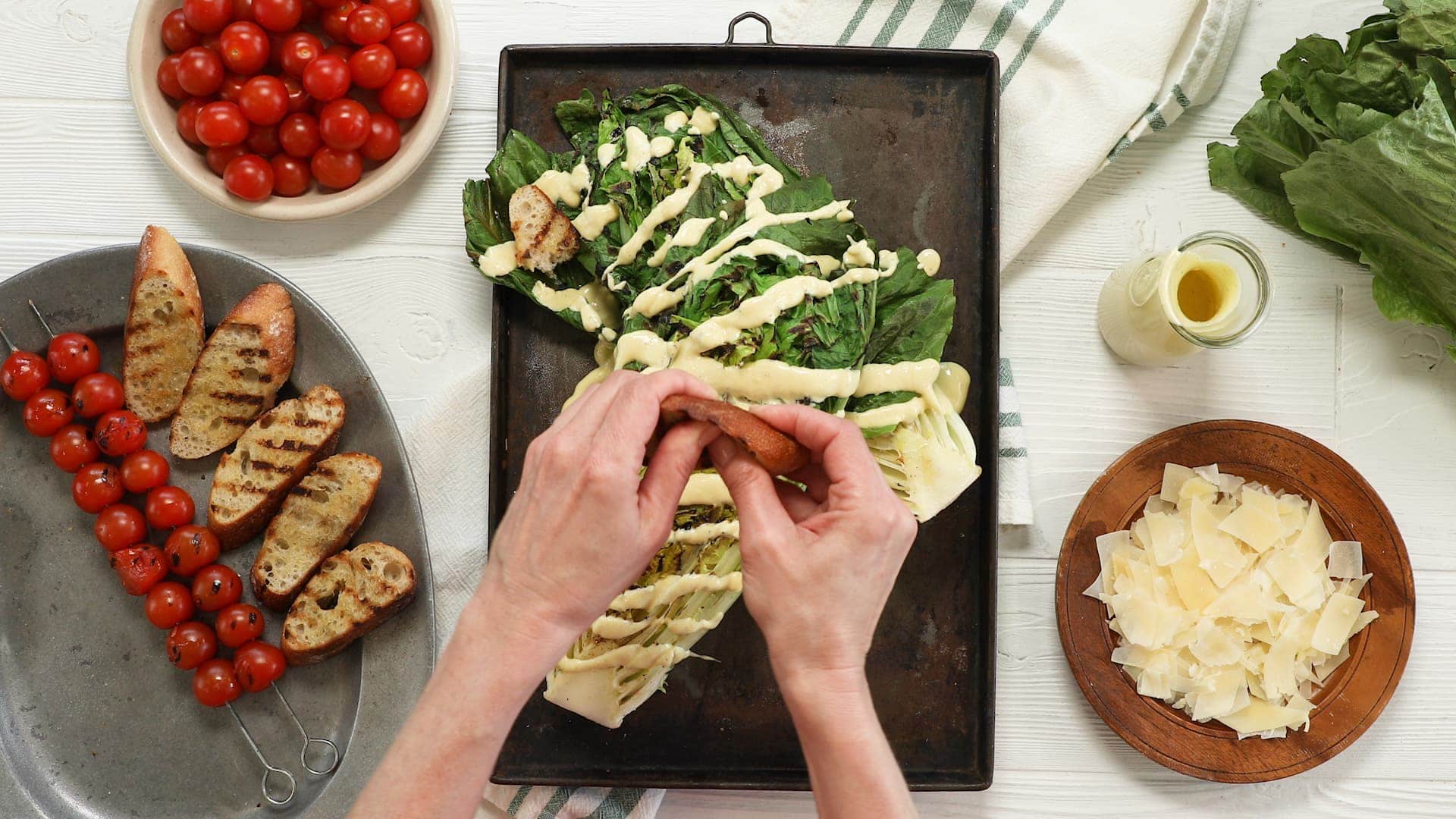 They're on websites and blogs. They fill your social feeds. YouTube is packed with them, often from amateur chefs. Facebook has them on a continuous autoplay (one to the next!)… What is it about "bird's-eye-view" (a.k.a. "top-down") food and recipe videos that makes them so popular?
Yes, "bird's-eye-view," "hands-and-pans," "overhead-angle," "top-down" cooking videos — the terms are endless for the irresistible short videos — are showing us how to make everything from cocktails to tortellini, to cupcakes, to a stuffed turkey.
"YouTube and Instagram videos are drawing millions of viewers online to watch recipes being made in five minutes or less – often without big-name celebrity chefs," says Kendra Nordin Beato in a Christian Science Monitor blog. She continues, "While nearly half of all adults watch food videos on YouTube, millennials are the drivers of online food content, watching 30 percent more, on average, than other demographics, according to a 2014 Google study. And as a result, they are powering an unprecedented growth in online food channel subscriptions."
Who's Making Food and Recipe Videos, and Who's Watching Them
Consumers are hungry for more "tasty-style" videos, and it doesn't matter if you're a food brand, a grocer or a non-food brand: Recipes and how-to videos will bring eyeballs to your platforms and added interest in your products and brands. According to behavioral analyst Jo Allison from Canvas8 in Virgin Media Television, short cooking videos "particularly appeal to time-poor millennials. 'Many don't have enough free time to be browsing cookbooks or spending hours at the stove. Food videos like Tasty offer quick, bite-sized content, fulfilling people's desire to get busy in the kitchen, but without taking up their entire evening.'"
Although they're pressed for time, millennials actually like to cook, particularly with healthy and delicious meals in mind. Allison notes it kind of a status symbol to be able to whip up a meal, and quick how-to videos make achieving this status simple. "The 'top-down' view also puts the viewer in the chef's shoes — which can create a greater emotional connection with the dish being created — and in turn, make them more likely to want to make it themselves."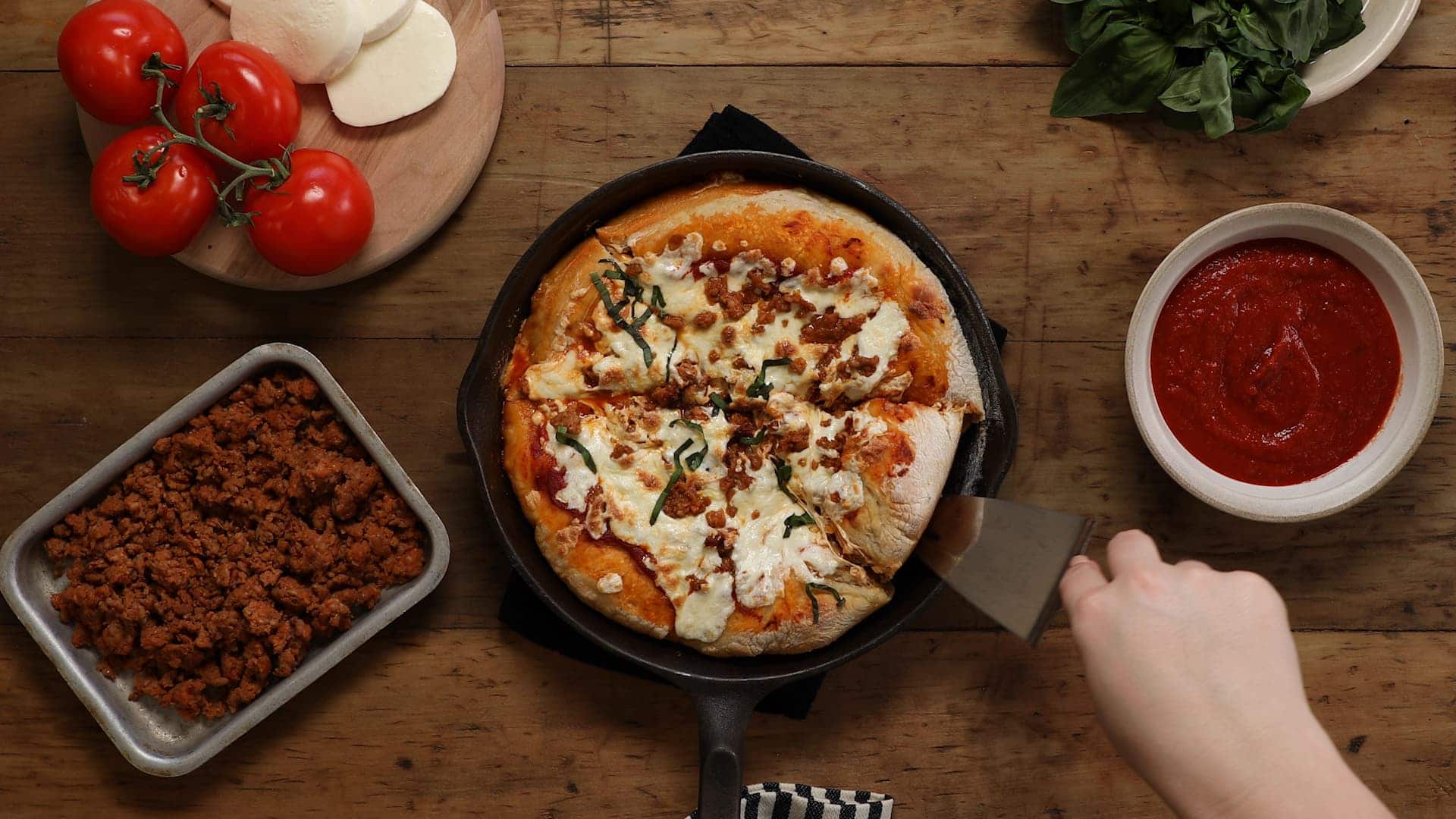 They Hit You in the Feels, and They're Addictive
Indiana University's Ally Newmann in a Spoon University blog sums up everyone's obsession with food videos: "People love food that brings them home and makes them nostalgic. There's something comforting about watching a pair of hands [that could be yours!] prepare a dish that your grandma [or any relative] has made for you — it's beyond relatable. Nostalgia plays a key part in the immense popularity of these videos and why they all have exploded all over Facebook."
For consumers, it's about being immersed and focused on something feel-good, and also gaining a few skills in the process. For brands, it's about transcending their products (or the brands themselves) and connecting on a personal level with consumers who are now viewers. Food videos are addicting because we want to identify with something nostalgic, popular, fun and comforting, and we appreciate the savvy brands that are holding our hands (in pans!) and helping us do just that.
Partner with Culinary Content Pros for Success
The statistics are dizzying surrounding short, shot-from-overhead videos: According to Variety, Buzzfeed, which owns the Tasty site, had 65 billion views in 2017. Of those, Tasty "delivered about 1 billion branded-content views, capturing the No. 1 spot among Facebook branded-content partners, but that was out of a total of 12.6 billion Facebook video views."
That's 1 BILLION! There's room for everyone to enter this space and claim a piece of the business action! When your brand decides to get in the game, make sure it's with experts who are also killing the "hands-and-pans" game and creating professional, creative food and recipe videos.
Partner with, and rely on, the culinary pros on the Dish Works team. We're a culinary content agency working with top brands, and we'd love to work with you. Dish Works is a one-stop content agency comprised of food-loving professionals who are dedicated to making culinary brands shine. We excel at creating food and drink content for top brands and agencies. See how our recipe test kitchen, food-and-drink video studio, food-and-drink photography studio, and animated gifs services, plus our writing and design center, are all helping brands put their best faces forward (and also helping them to grow!).
Check out these testimonials and give us a shout to learn more.