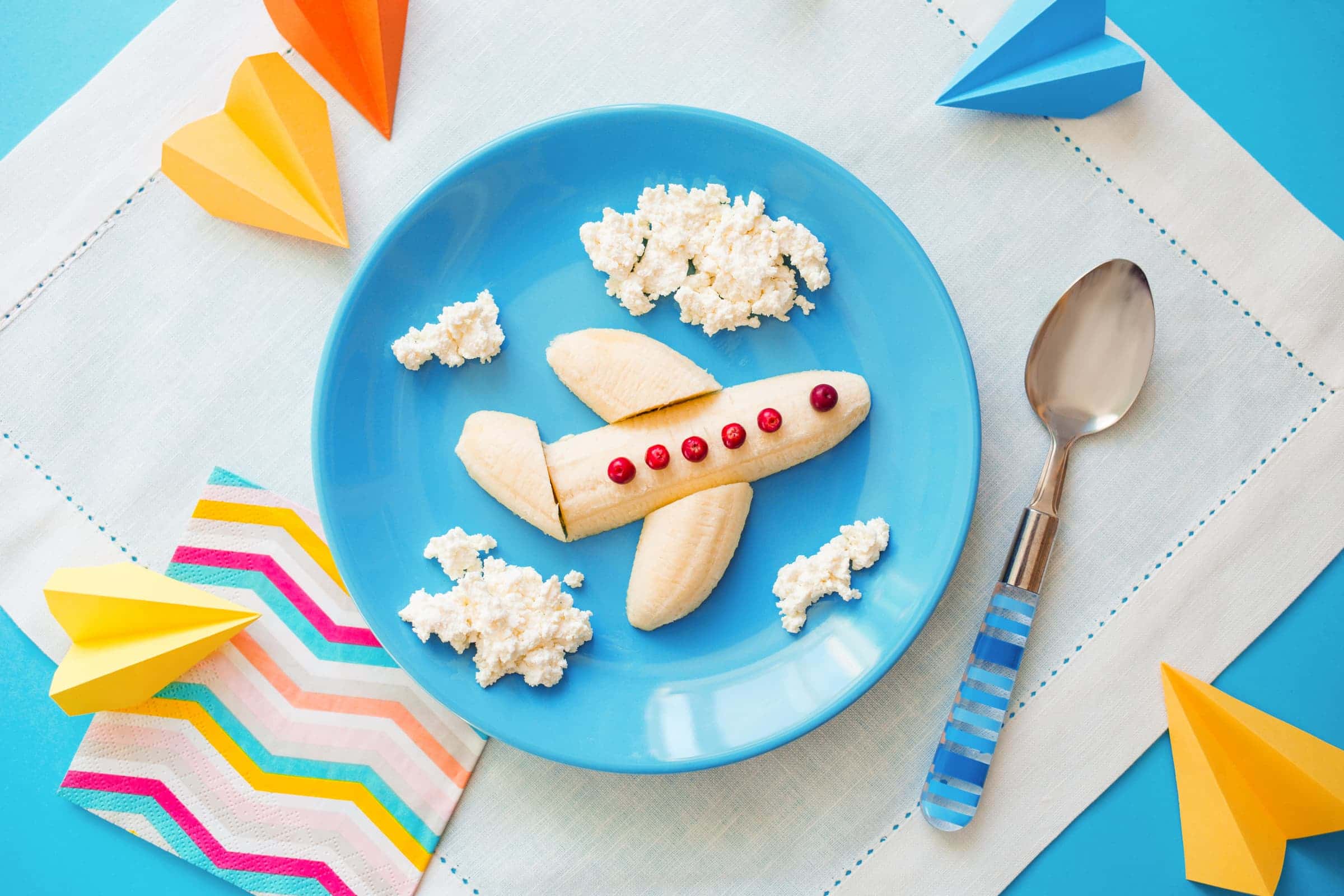 Not a food brand, but curious about how culinary content can grow your business? Given the 24/7/365 obsession with everything food-related (especially on social media), leveraging the power of culinary video content is smart marketing — for all types of businesses and brands.
An Engadget blog sums it up with this #mindblowing stat from Buzzsumo: After examining 100 million Facebook videos, the analytics firm determined that food is far and away the most popular type, with over double the interactions of the next-most-viewed category, fashion and beauty. Average interactions by topic for food videos were close to 11,000, in comparison to just 5,000 for fashion and beauty.
Pro tip: You don't have to be a food brand to rock the culinary content your customers crave. Check these compelling trends from a Learn.G2.com blog:
According to WeAreSocial.com, 70 percent of marketers planned to use video marketing this year (latest stats are for 2018).
HubSpot notes that 55 percent of people play close attention when consuming video – more so than with all other types of content; 78 percent watch online videos every week and 55 percent view online videos every day.
Cisco figures that in 2020 there will be almost a million minutes of video per second crossing the internet.
We're inspired by the content marketing efforts of these two non-food brands that are ahead of the curve: JetBlue Airways, offering passengers Food52, and Walmart, with its expanding interactive video strategy.
Sit Back, Relax and Enjoy Culinary Videos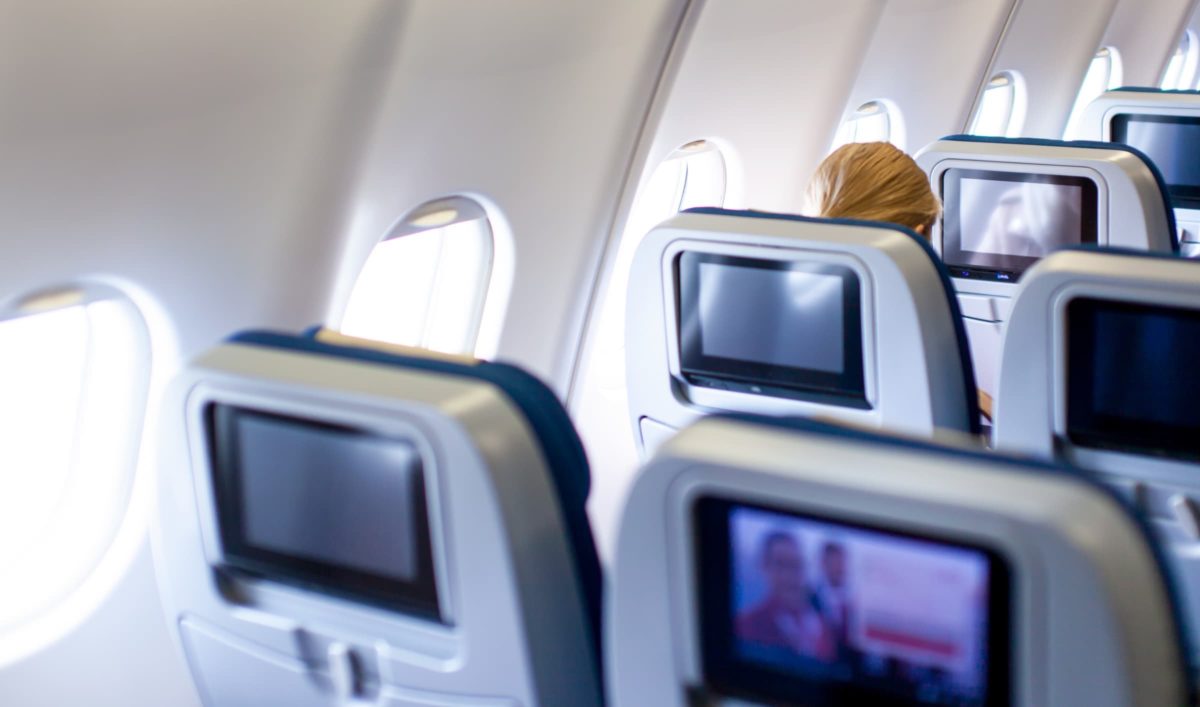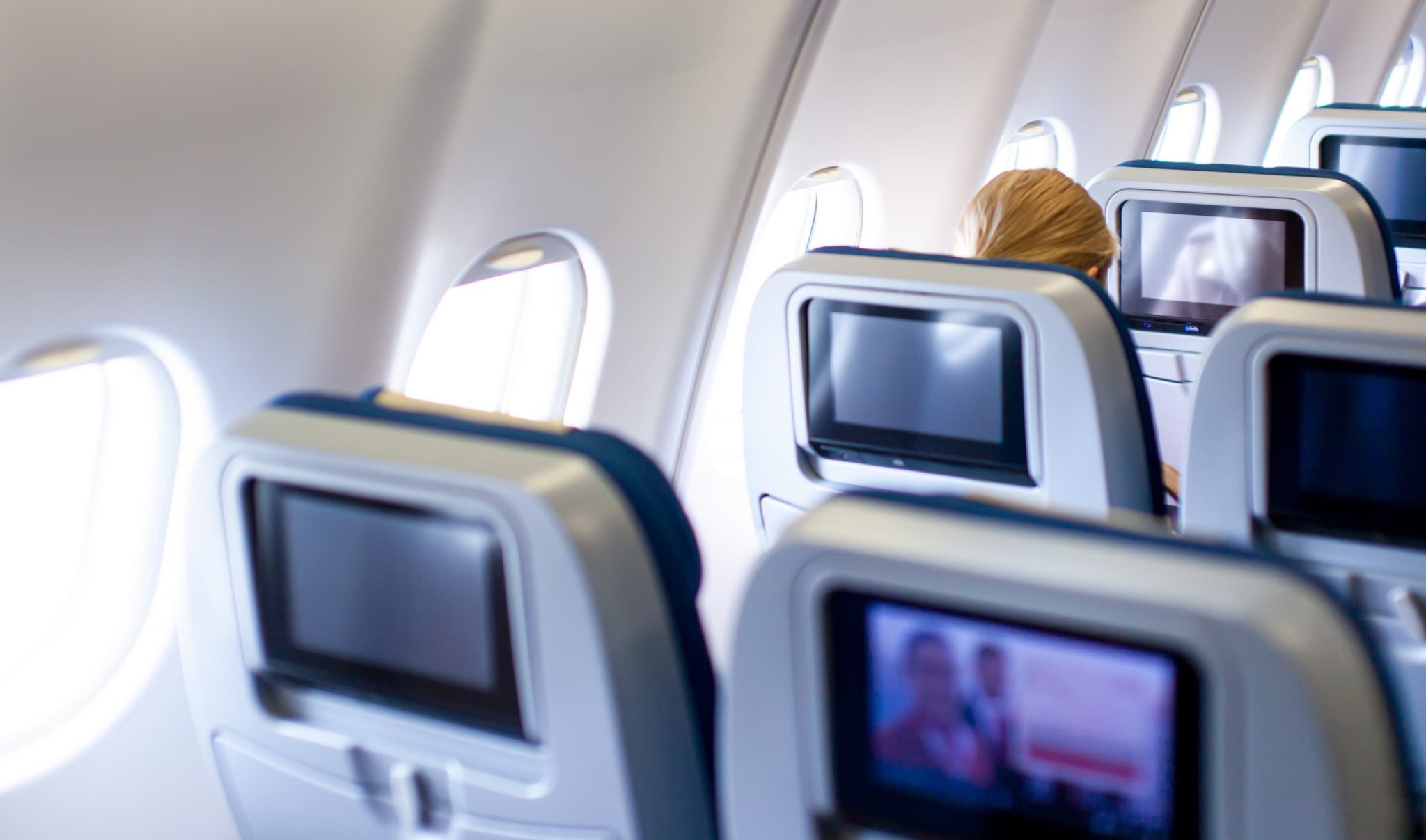 Food52 specializes in food, cooking and home space with a monthly reach of more than 13 million people. Now, it's part of JetBlue TV and the seatback entertainment across the entire JetBlue fleet. JetBlue carries more than 40 million customers each year to 102 cities in the U.S., Caribbean and Latin America, with an average of 1,000 daily flights. That's a lot of eyeballs on foodie videos, including Food52's Big Little Recipes (recipes and how-tos with small ingredients lists), Hit the Road, Snack (a food-centric travel guide) and More Ketchup, Please (kid-friendly recipes and how-tos).
According to the company, JetBlue TV is the "first and only" airline-owned seatback channel curating relevant, snackable videos across a variety of verticals. The airline has refreshed its lineup to include new, short and mid-form digital content to suit the tastes and interests of all travelers. Food52 content checks all the boxes: Kids, home cooks and those who love to include foodie pursuits in their travels (they are on a plane, after all).
What JetBlue knows to be true, and what it is embracing is the concept that a customer-centric experience that entertains and informs is a winning combination in the competitive air travel industry. The statistics above show consumers are eating up food videos and JetBlue is taking advantage to create customer loyalty. A Market Research Future blog notes that demand for customization of the airline passenger experience is growing from airlines and passengers, mainly due to the increasingly customized lives we lead, with more and more airlines trying to introduce high levels of customization to the aircraft cabins.
"Almost 20 years after disrupting the industry with free live TV at every seat, on every plane – we are once again redefining inflight entertainment by listening closely to our customers' feedback and offering even more options to make the most of their time on board," said Mariya Stoyanova, JetBlue director of product development.
Get Personalized Content at Your Fingertips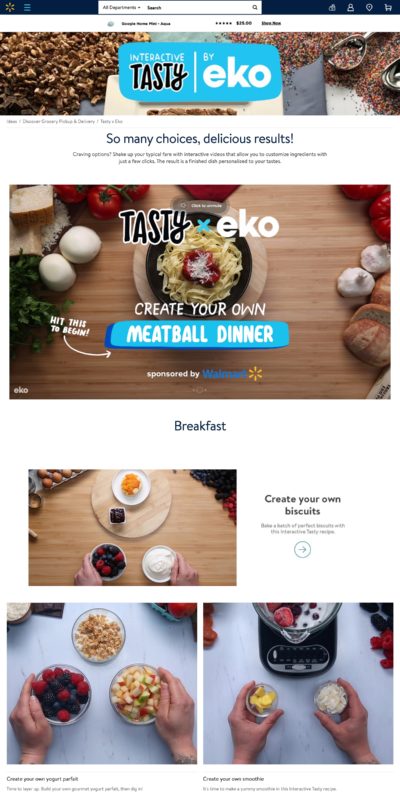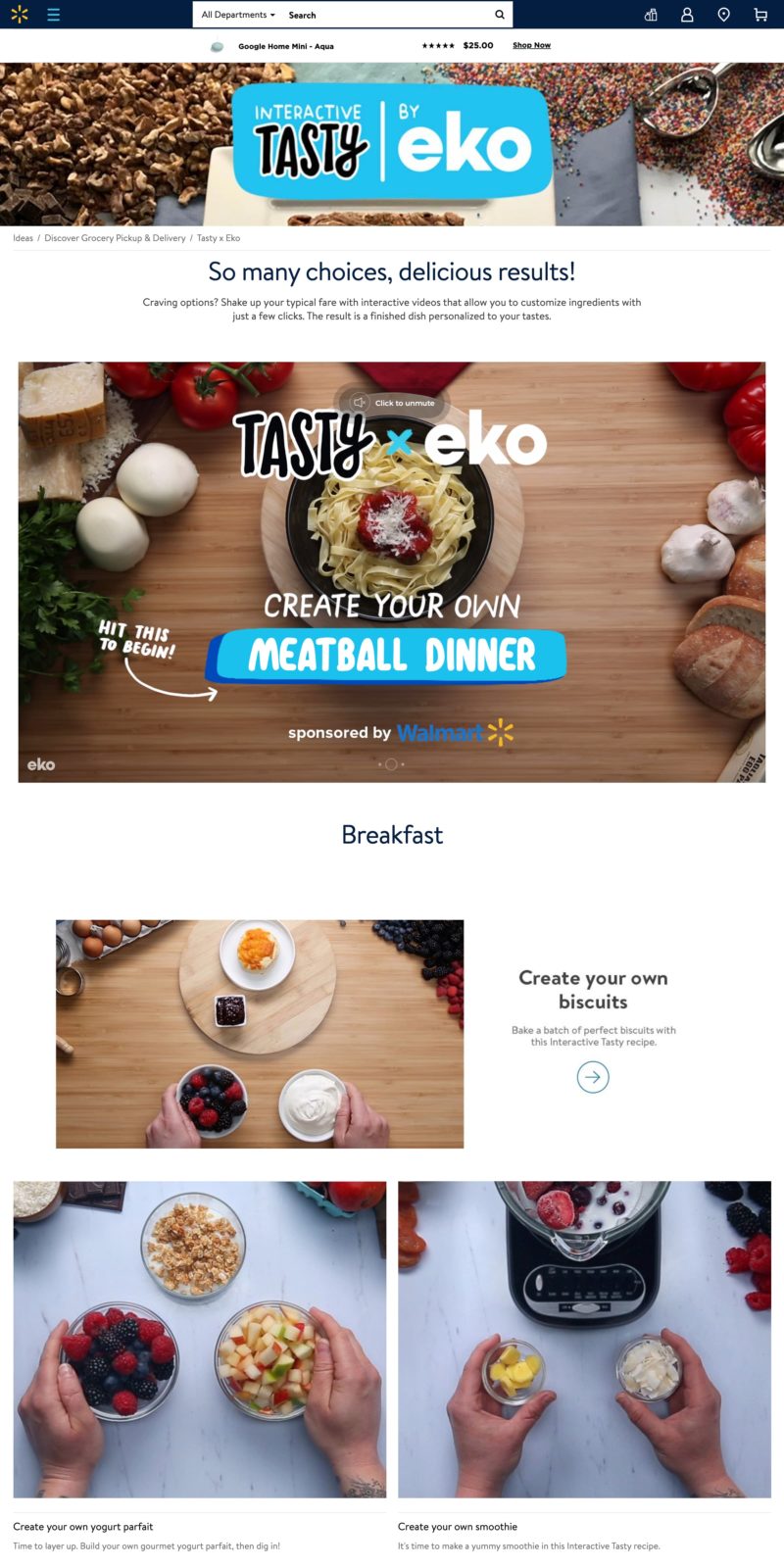 Retail giant Walmart is dipping its toes further into the video space, promising unique experiences by customer, thanks to a recent partnership. Walmart is another brand that isn't necessarily known for food (aside from a grocery section) that's looking to capture its share of — and loyalty from — those seeking creative culinary content.
A Variety article explains that Walmart has set up a joint venture — W*E Interactive Ventures — with interactive video experts Eko to create cutting-edge entertainment and advertising content to drive more customers to its digital platforms (website and Vudu video service). Expect branded entertainment, advertising-oriented content, and some content that will be pure entertainment. Eko employs innovative technologies to allow customers to select storytelling options as the content unfolds.
Walmart announced that type of innovation — from cooking shows to interactive toy catalogues — will go beyond the basic personalization available today, as viewers will get to participate in and shape stories as they're being told. It aims to create an experience unique to each participant, creating more engaged and emotionally connected audiences.
We can only imagine what's in store with on-the-fly content: Converting a recipe to gluten-free? Customizing a how-to so kids can be the cooks? Doubling a recipe to feed a crowd? We'd eat all of that up!
Partner With Content Pros to Create Better Online Customer Experiences
Whether you're looking to put butts in seats like an airline (or movie theater, sports stadium, concert venue, etc.), or you want to entice customers to click through to your core website, like a big-box retailer (or purveyor of sports equipment, camping supplies, cars, etc.), targeting those hungry for food and drink recipe videos, recipes, photography and blogs isn't complicated when you work with culinary pros who excel in this space. Partner with, and rely on, the Dish Works team. We work with top brands, and we'd love to work with you!
Dish Works is a one-stop content shop comprised of food-loving professionals who are dedicated to making culinary brands shine. We excel at creating food-and-drink content for top brands and agencies. See how our recipe test kitchen, food-and-drink video studio, food-and-drink photography studio, and animated gifs services, plus our writing and design center, are all helping brands put their best faces forward (and also helping them to grow!).
Check out our testimonials and give us a shout to learn more.