Even though we're obsessed with digital culinary content, we still have a lot of love for in-print cookbooks. In fact, did you know that our founder Mary Bigham is an avid collector of vintage cookbooks? There is something so wonderful about the tactile nature of culinary tomes, with their colorful covers, glossy photographs, and ample margins for note-taking. 
[We're so into cookbooks that we actually offer services to help create them! For more info, head here.]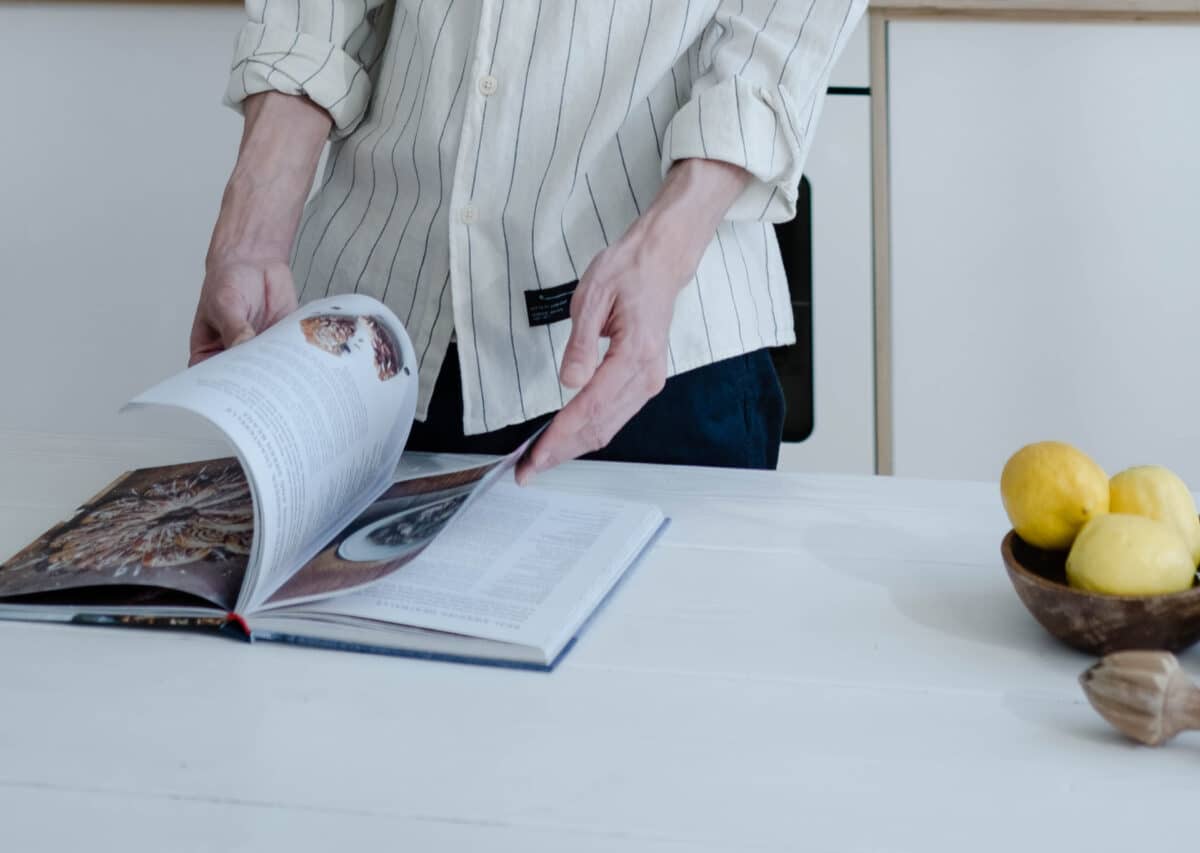 However, one thing about cookbooks that's long-vexed home cooks is that they are static. Typically, once a cookbook is published, that's that. And that can be difficult for cooks, especially newer cooks, when questions arise. (Have you ever seen the comments section of an online recipe? There are lots of questions). But, there is a way to blend engaging, online content with traditional cookbooks and that is with the use of QR codes.
Recently, there have been a number of cookbooks with QR codes sprinkled throughout the pages, directing users to bonus nuggets of content. While it might seem counter-intuitive to lead a reader away from the page, what cookbook QR codes actually do is allow the author to be even more present in the reader's experience. 
One powerful way to utilize cookbook QR codes is to identify moments throughout the book when readers are most likely to need more. Usually, this will be around a technique or an action that's difficult to explain through words or diagrams. Whether one is an aural, visual or hands-on learner, it's so much easier to master a new skill — whether that's an embroidery stitch, or poaching an egg — when you can watch someone do it while explaining the process, step-by-step.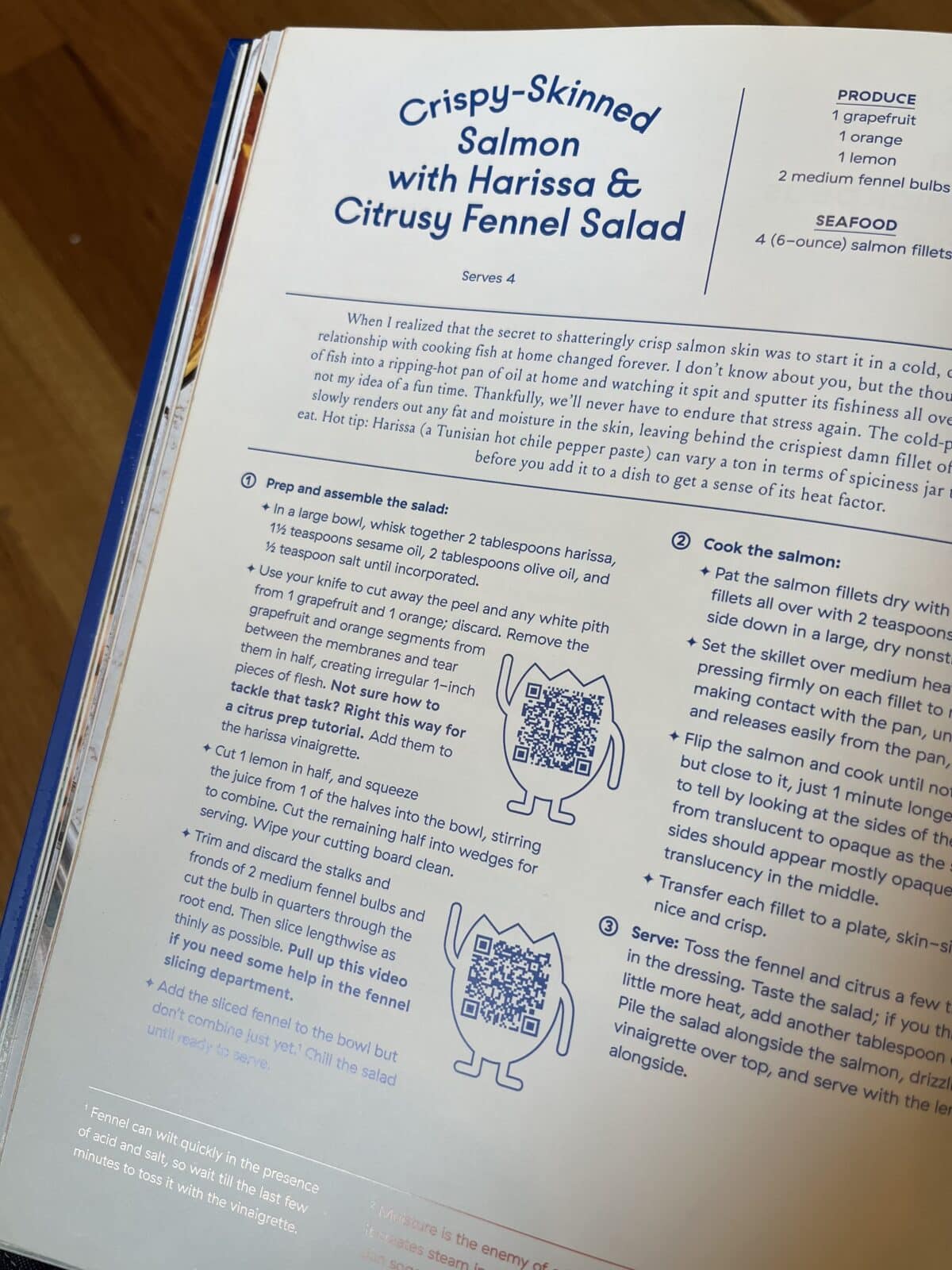 A great example of a strong cookbook QR codes game is in Cook This Book, the 2021 debut from Molly Baz, a former Bon Appetit staffer. As a millennial chef, Baz grasps the importance of a dynamic online presence, with lots of content on social media, as well as The Club, her members-only recipe portal. It's no surprise that Baz's self-described "thoroughly modern guide to becoming a better, faster, more creative cook" includes tons of QR codes embedded in the recipes.
Each one guides the reader to a short, helpful video that illustrates a key technique in the recipes, like how to make mayo from scratch, and how to cut a steak across the grain. Not only do these videos provide educational content, but they upgrade Baz's role from "cookbook author" to "cool, fun chef friend who's there to help you slay in the kitchen."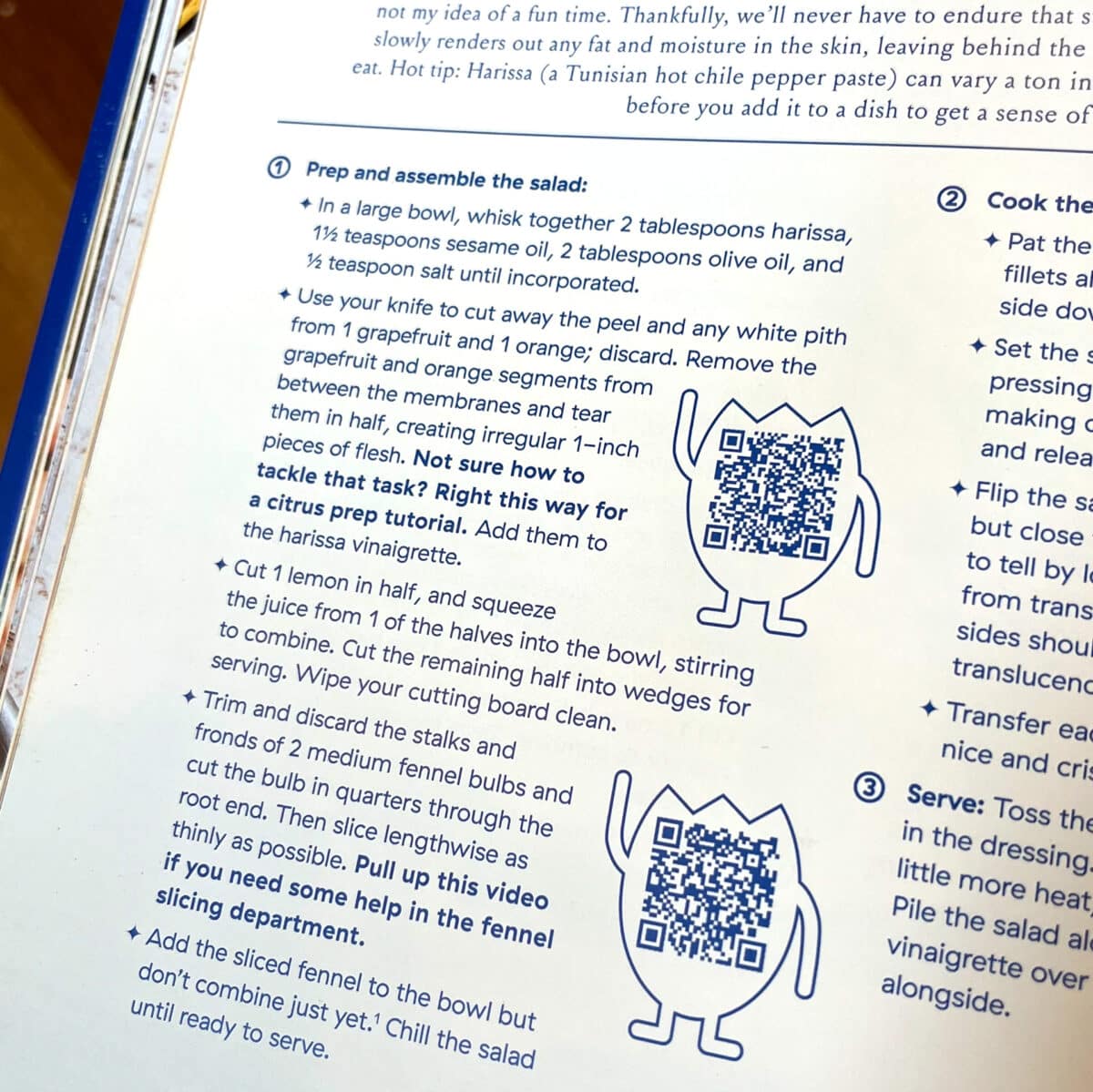 It's so different watching someone perform a task than trying to follow written instructions or a static image. As much as we're fans of Mark Bittman and his long career, it's hard to deny that illustrations like this one in How to Cook Everything Vegetarian just aren't very helpful: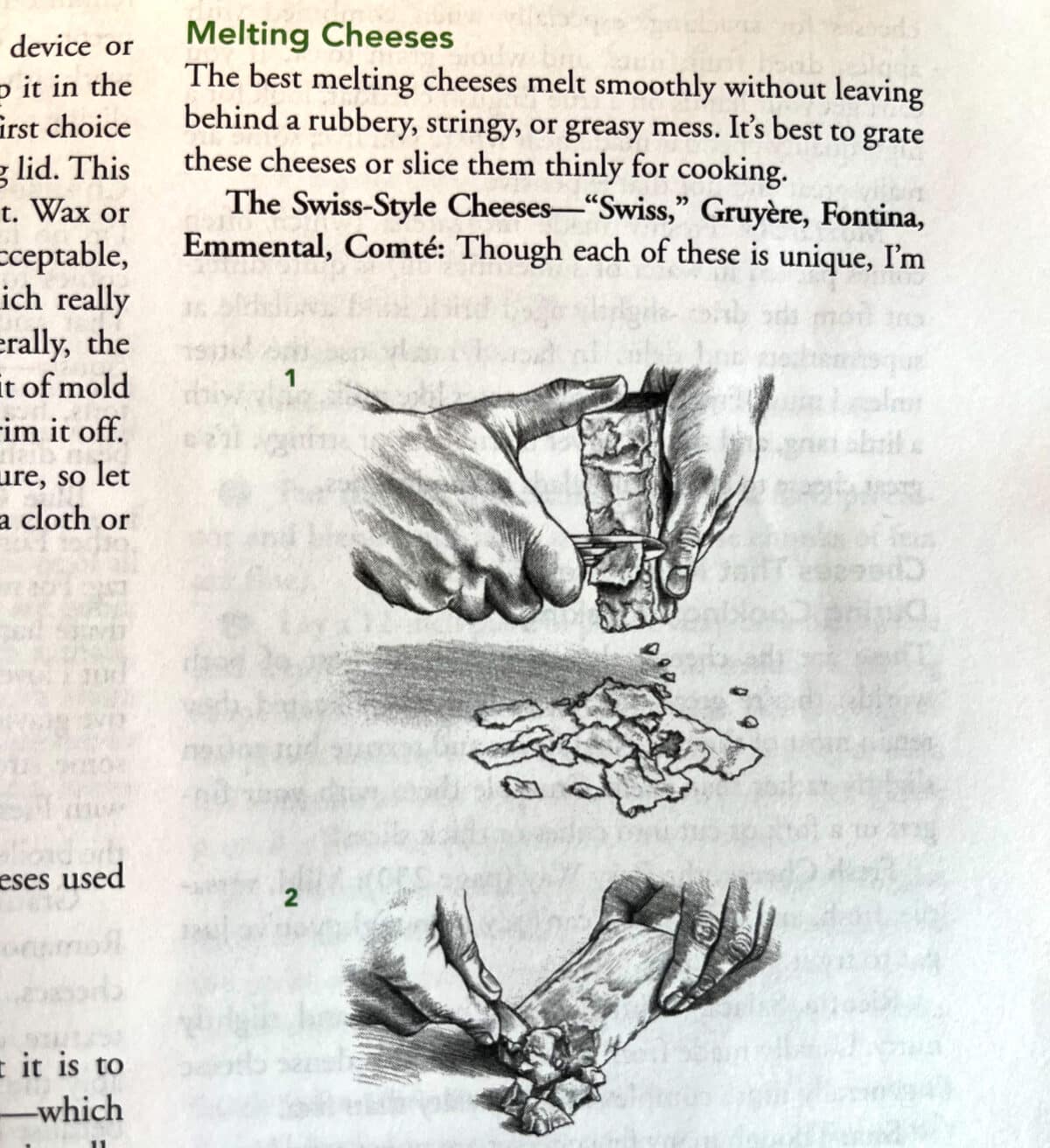 (To be fair, Bittman also has lots of online content explaining various recipes and techniques!)
If you're sold on the concept of including QR codes in your cookbook (or your client's cookbook), you'll have to think through how to actually create the content. It's likely that shooting on a smartphone in your home kitchen won't match the quality of your cookbook.
Booking a day or two at the Dish Works studio kitchen is the ideal solution:
Our professional content studio is located in Lancaster, PA, just 3 hours from NYC, 2 hours from Washington DC, and 1.5 hours from Philadelphia.
Our beautiful kitchen set can be customized to your preferred aesthetic.
The extensive Dish Works props collection has everything you could possibly imagine — or, you can bring your own props, tools, dishes, etc.
The kitchen set is professionally lit and shot by our professional videographers.
The footage from the shoot days is owned by you; the Dish Works post-production editors can cut the clips into the perfect bonus content, or you can share them with any editor of your choosing.
The QR cookbook content can be creatively repurposed for promotional materials or social media content.
We're super-efficient and can help you accomplish your bonus content goals in a quick, affordable way. After all, creating beautiful culinary content is what we do all day long!
Ready to talk about making bonus QR cookbook content at the Dish Works studio? Head here to start the conversation!