We strongly believe that taking care of the planet is a crucial, non-negotiable responsibility of our company. In celebration of Earth Day, we thought we'd share eight actions that we're taking every day in the Dish Works production studio and test kitchen.
Transparency is really important to us — in fact, it's one of our core values — so we're excited to get to show you what we're actually doing to stand behind our commitment to sustainability!
Composting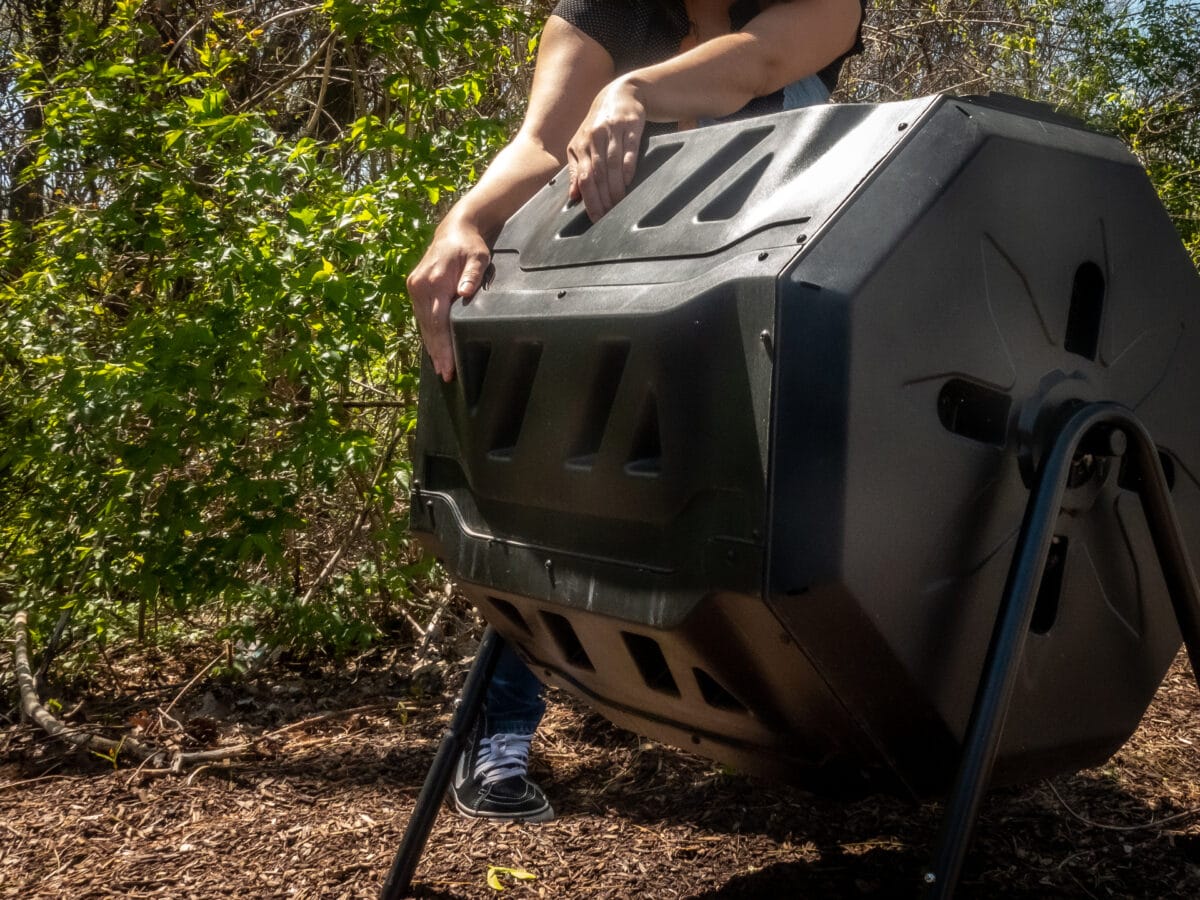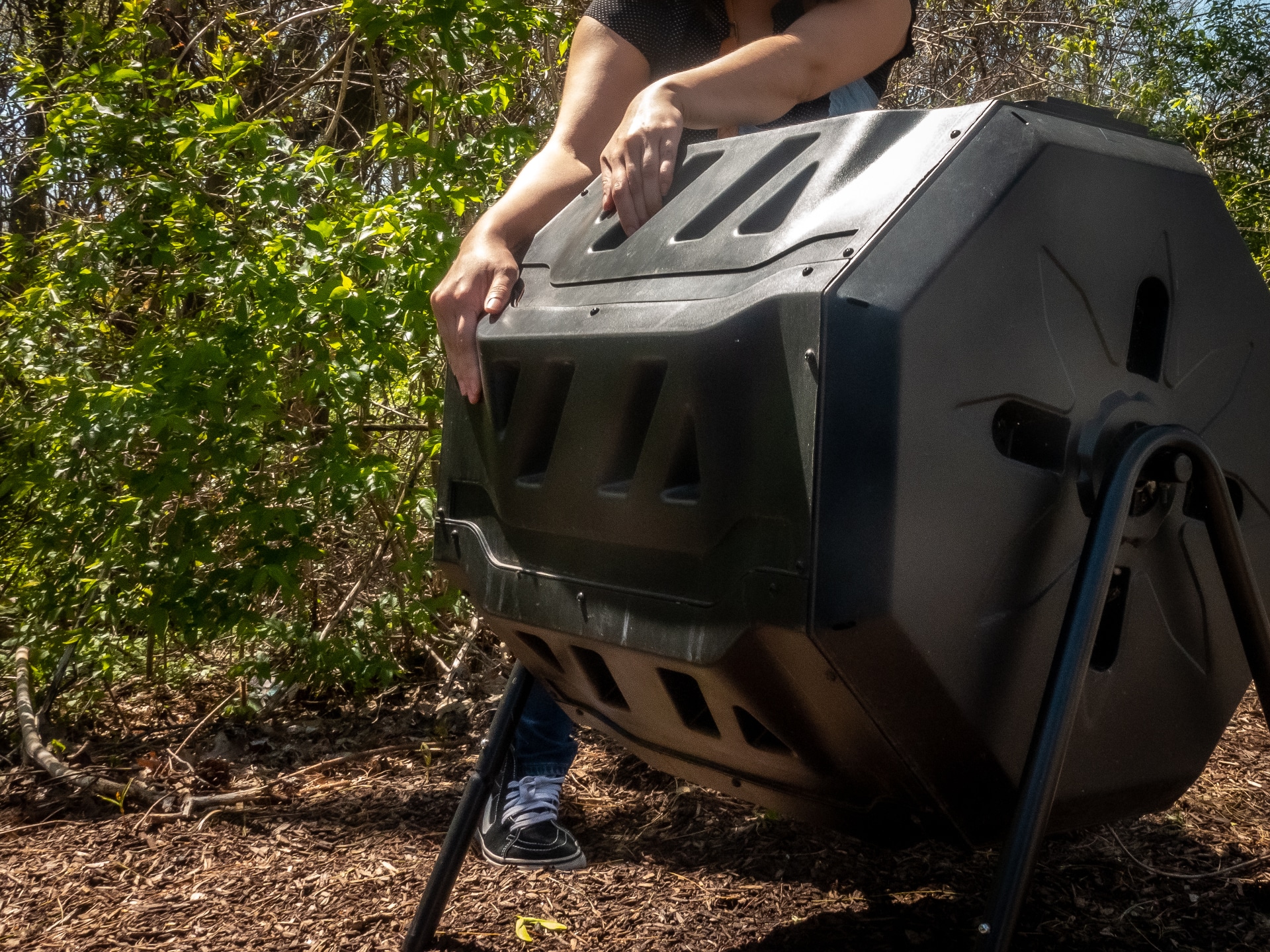 As in any commercial kitchen, there are a lot of food scraps generated in the Dish Works test kitchen. From fruit rinds and vegetable peels, to egg shells and bread crusts, we make sure all organic food matter is diverted from the waste stream. Ever since we started composting in the summer of 2020, this has reduced the volume of our actual trash by about one third!
So, what happens with all of our coffee grinds, apple cores and egg shells, you ask? We have on-site compost bins that we add scraps to each week. Once it's turned into nutrient-dense compost, we give this garden gold to any of our team members or neighbors who may want it.
Recycling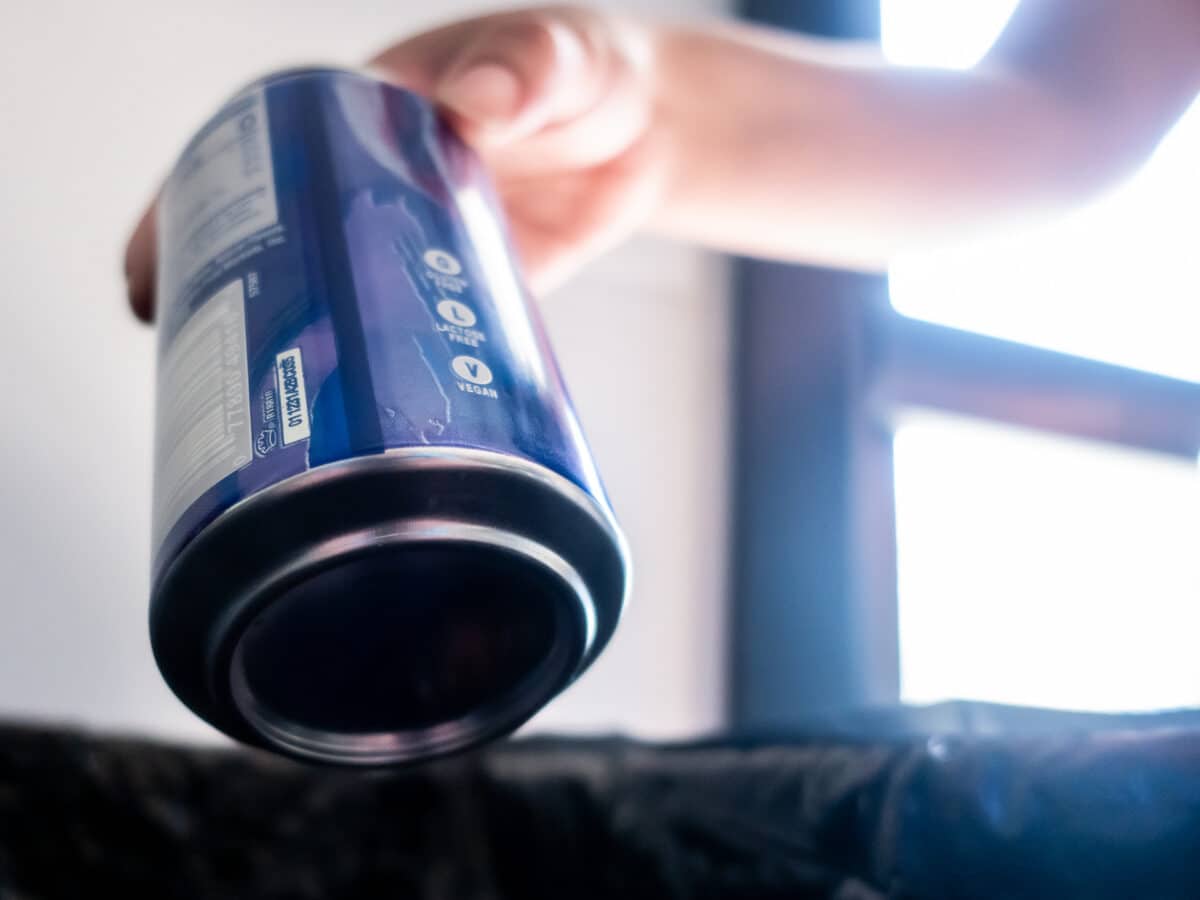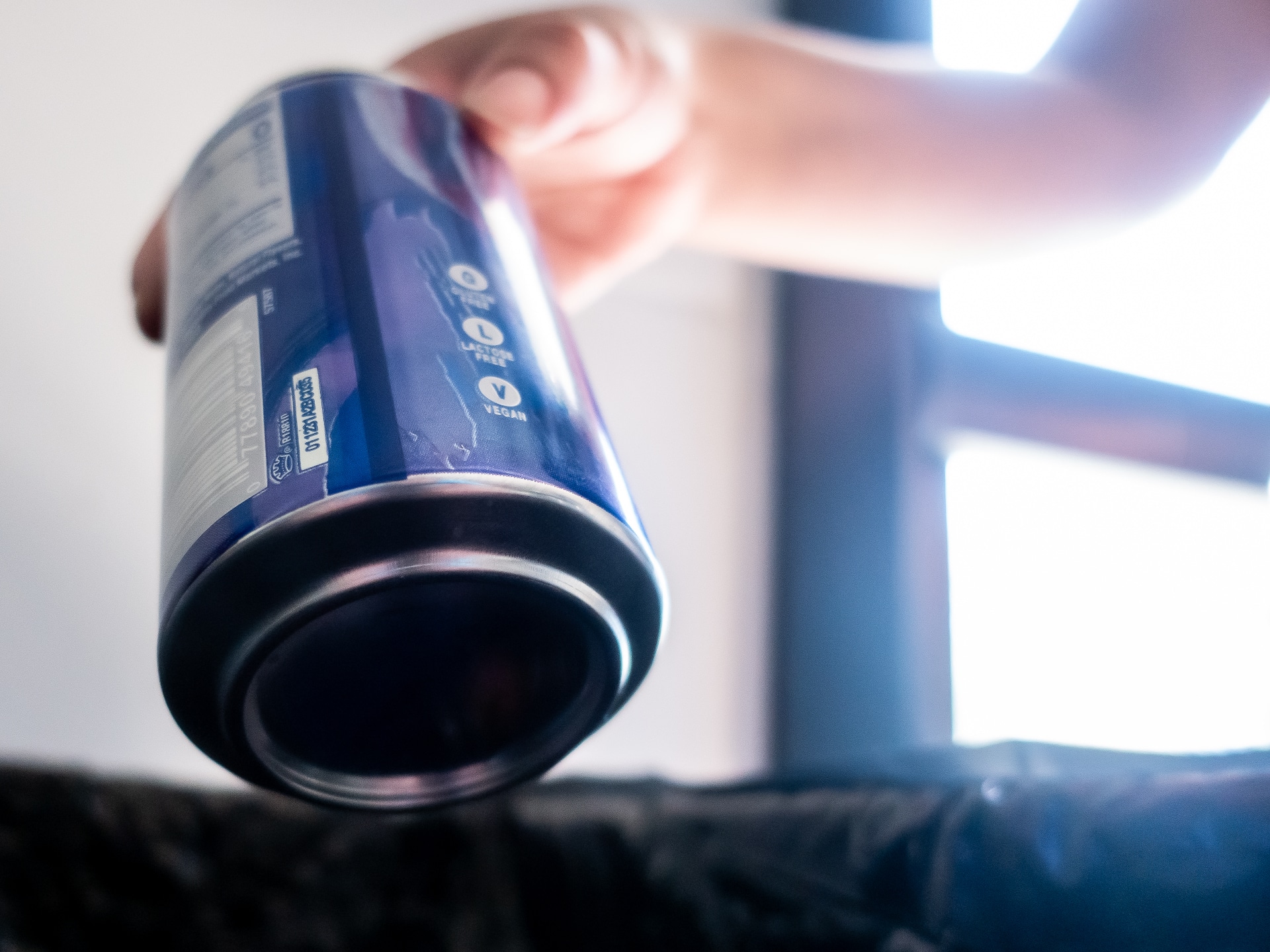 Our team members at Dish Works are passionate recyclers. You will never find a seltzer can or paper bag in our trash cans! Throughout our studio space, we have multiple recycling areas, which are separated by type: plastic, paper/cardboard and metal. Do we let the fact that our waste management company doesn't offer recycling stop us? Not even close. We make weekly runs to our local recycling center to make sure that all of our carefully sorted recyclables are properly disposed of.
Donating Excess Food to Local Food Pantry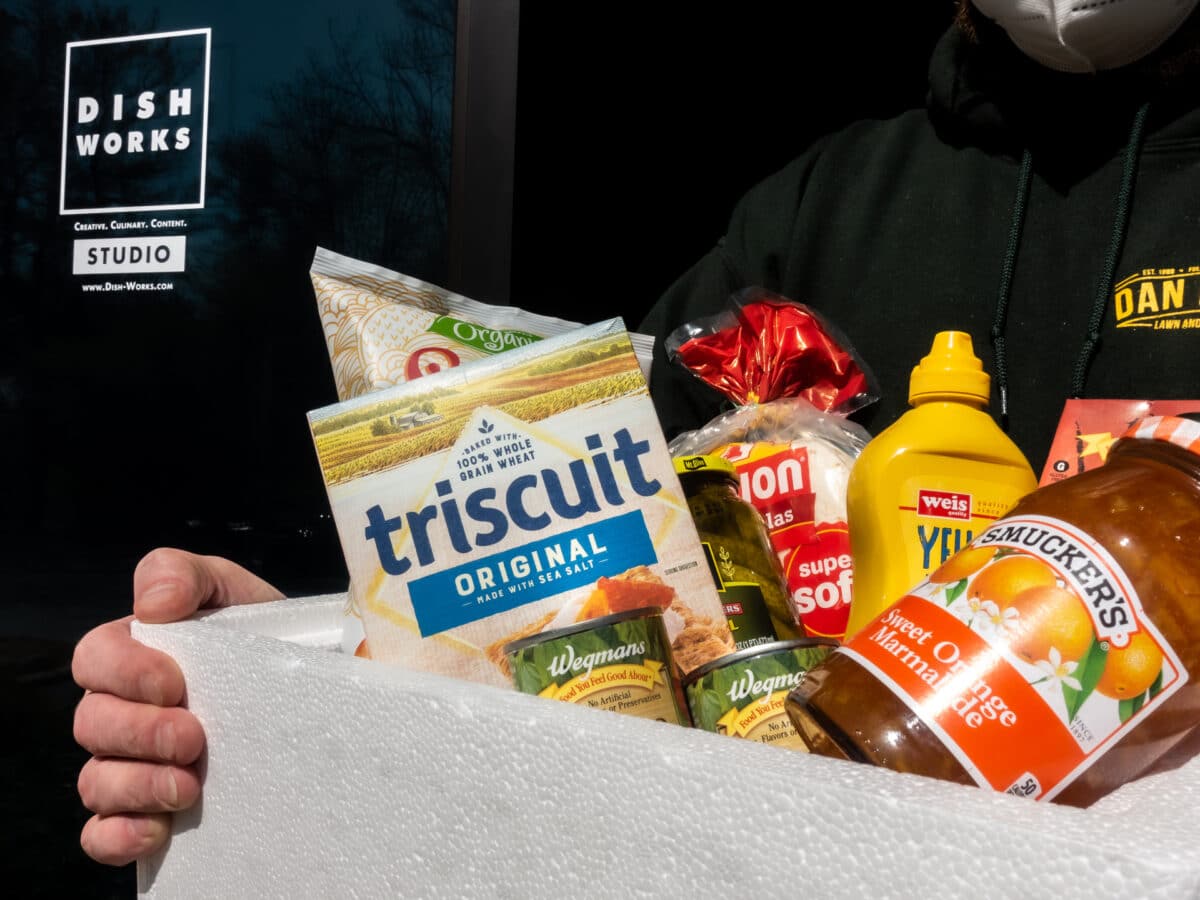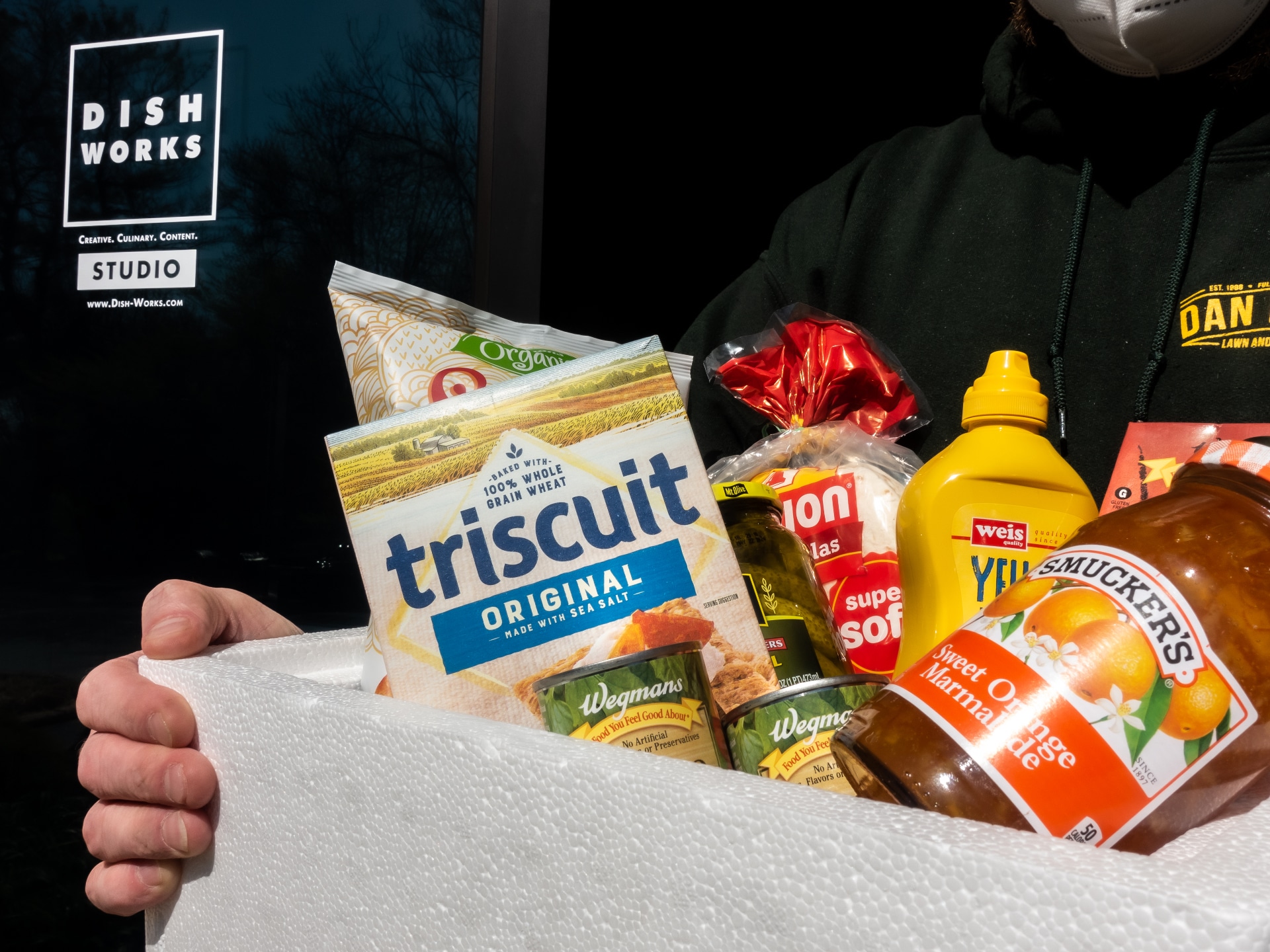 Every week, we develop dozens of recipes for our clients, and shoot numerous photos and videos, each of which require a unique set of ingredients. Our creative culinary team is super-efficient when it comes to ordering and prepping the correct volume of food to avoid, or reduce, waste (and they cook us some pretty amazing lunches, too!). But the fact remains that there is often a lot of unopened food on our studio shelves that we no longer have uses for.
Instead of tossing this food in the trash, we make frequent donation runs to Water Street Mission, a nonprofit mission in downtown Lancaster that provides basic needs, such as food, clothing and shelter, to those in our community. The Mission serves 400 meals in its dining hall each day, and its food bank serves 1,905 people each month, with nearly 650,000 pounds of food provided each year. The items that we donate help further Water Street Mission's work to help our neighbors who are facing hunger and food insecurity.
Sourcing Gently Used/Vintage Props vs. Buying New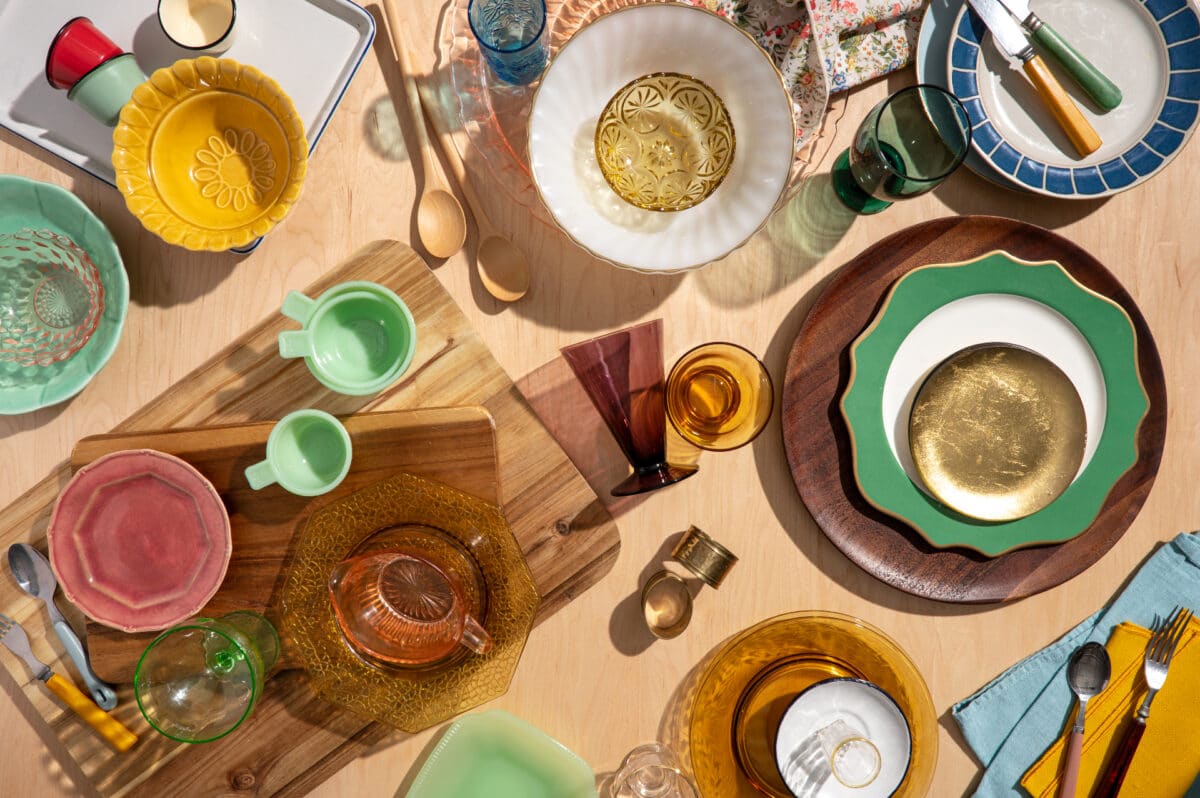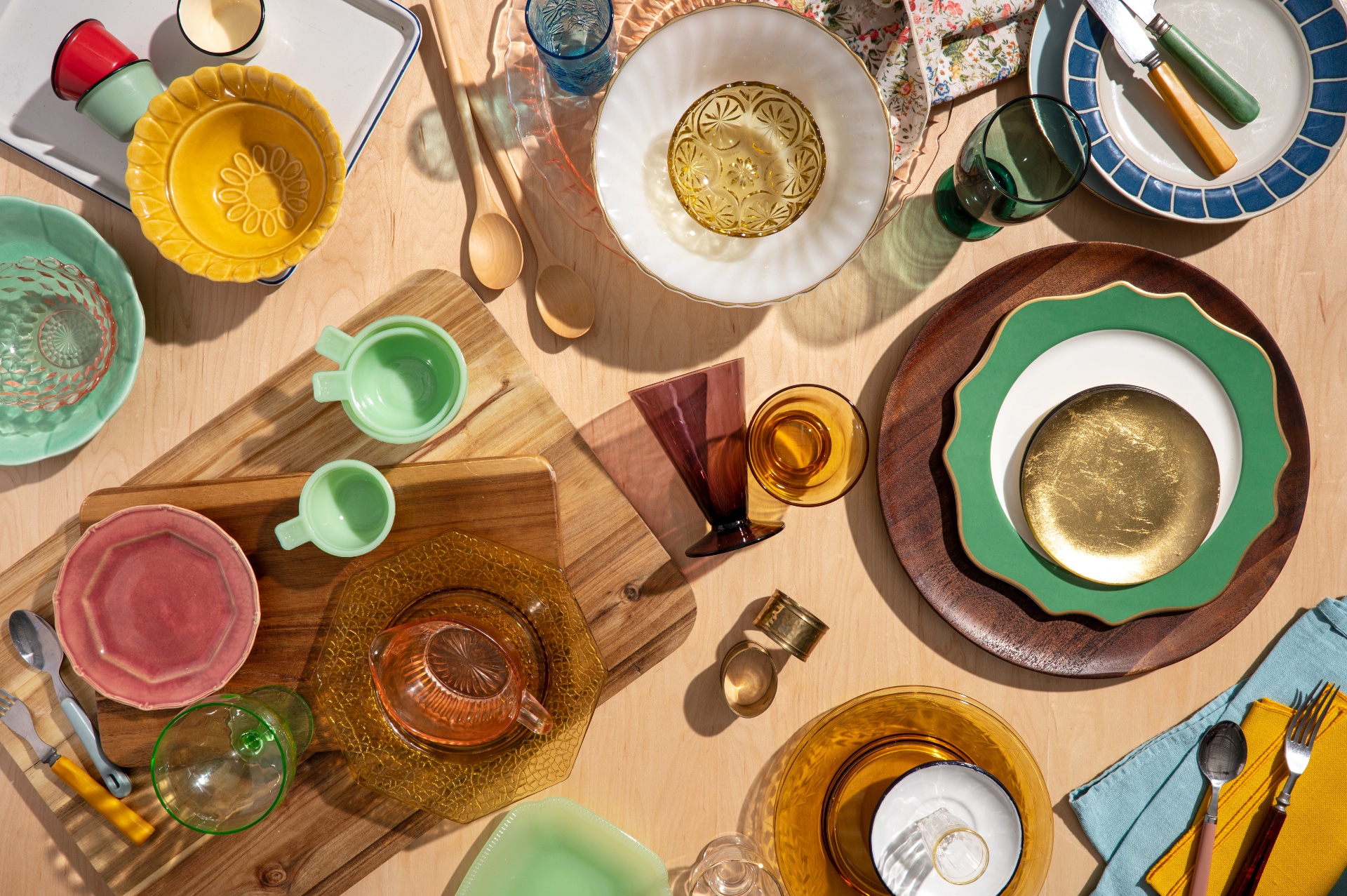 Our prop closet is pretty epic, if we do say so ourselves! From sleek and modern, to cozy and rustic, to charming and vintage, we pride ourselves on the endless looks we can create to fit our clients' style guidelines. Instead of buying brand-new items, like glassware, plates, cutlery and linens, we go the extra mile to source these things second-hand. That might mean scouring antique stores and vintage shops, or combing through garage sales, so that we can keep consistently growing and adding to our collection.
By doing this, we reduce the fuel used to ship items across the world, and help to economically strengthen mom-and-pop shops in our region.
Using Salvaged Backgrounds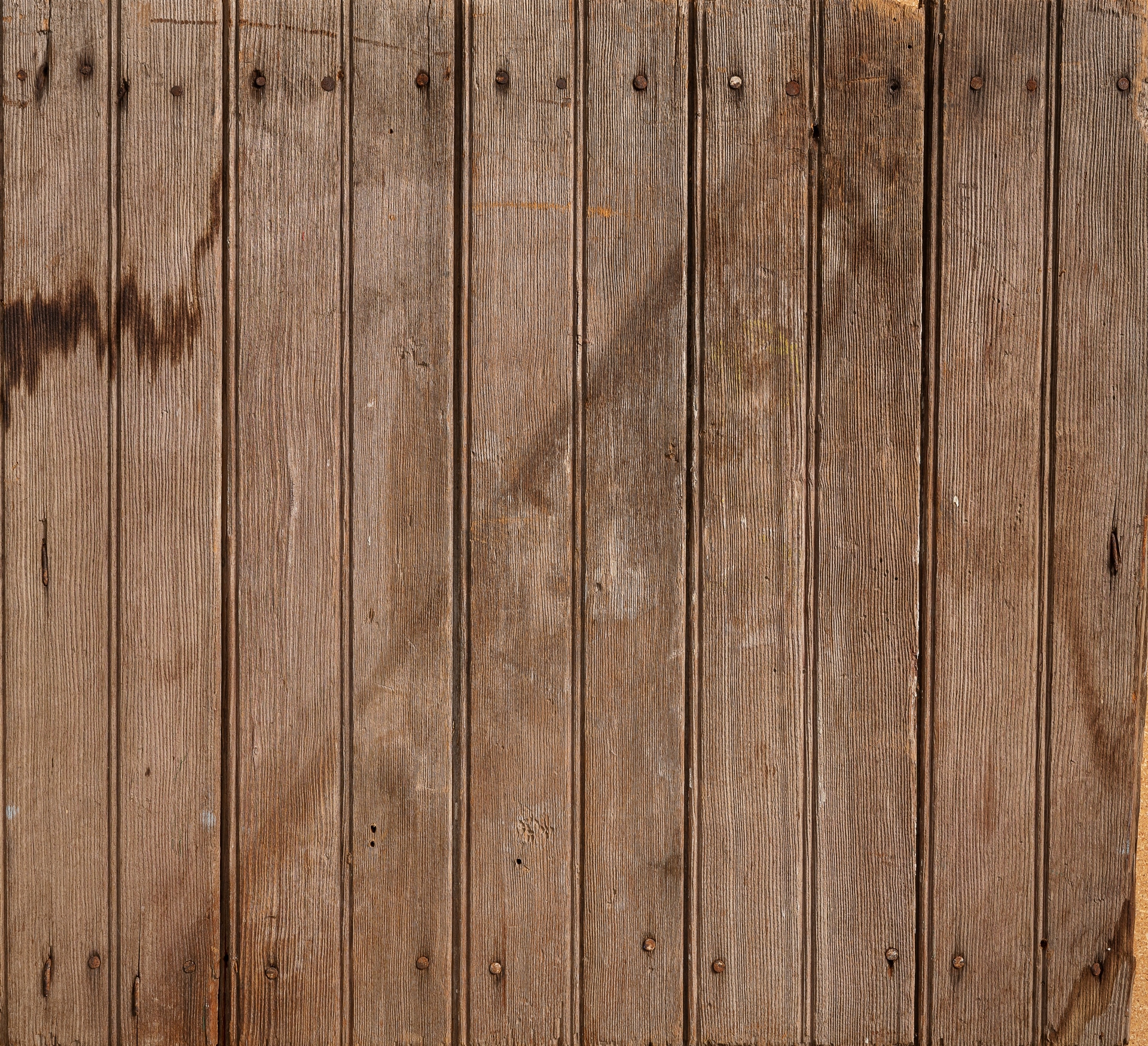 Similarly to our choice to source gently used props, we also use salvaged backgrounds. We're constantly on the hunt at places like salvage yards, Facebook marketplace, flea markets and thrift stores for well-loved pieces of wood, like old barn doors, salvaged fences, table tops and flooring. We also seek out swaths of fabric and old metal sheets and surfaces that have interesting wear and tear that have outlived their original usefulness for their original purposes, but make excellent photo backgrounds.
Some of our favorites are: old barn doors full of texture and character that look great in a dark and moody or rustic photoshoot; rich, dramatic velvet curtains that we can repurpose as the background for stylized, luxe shoots; distressed metals that lend an edgy energy.
Styling Food On Set, Keeping It Edible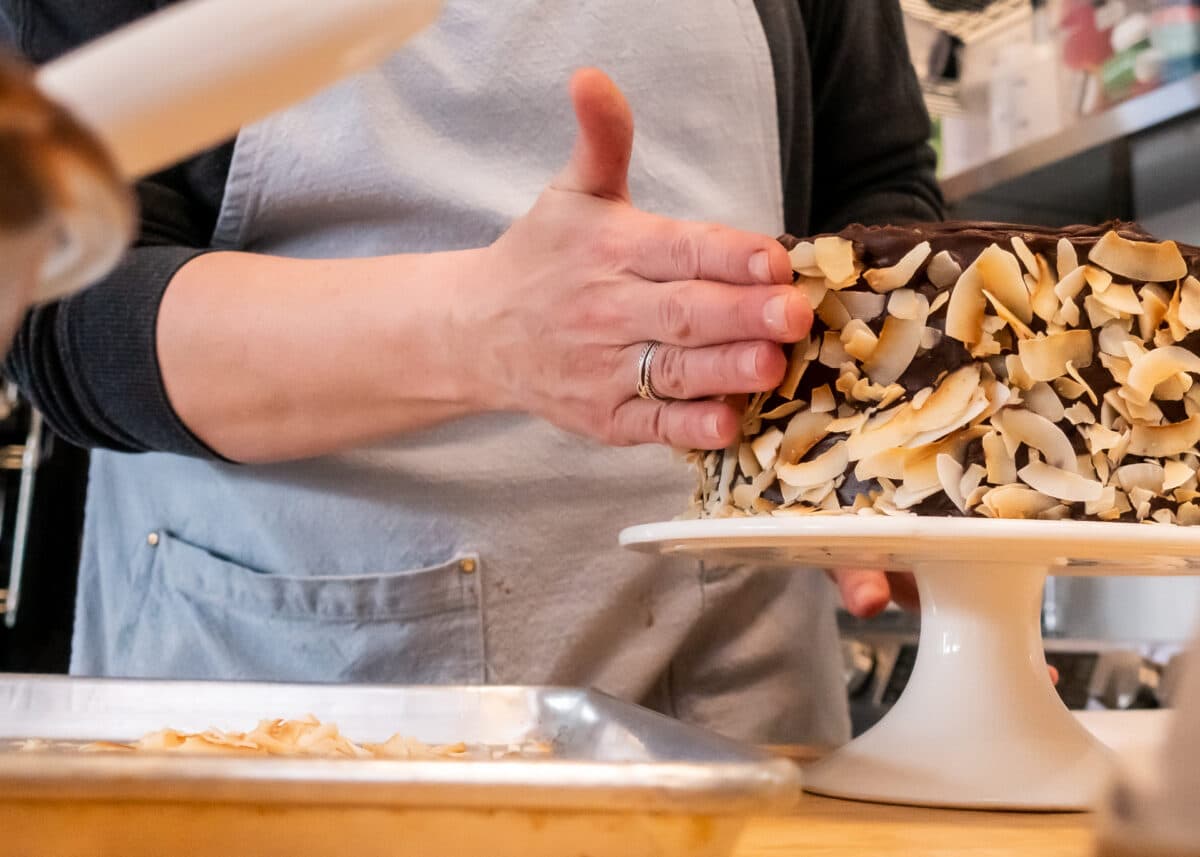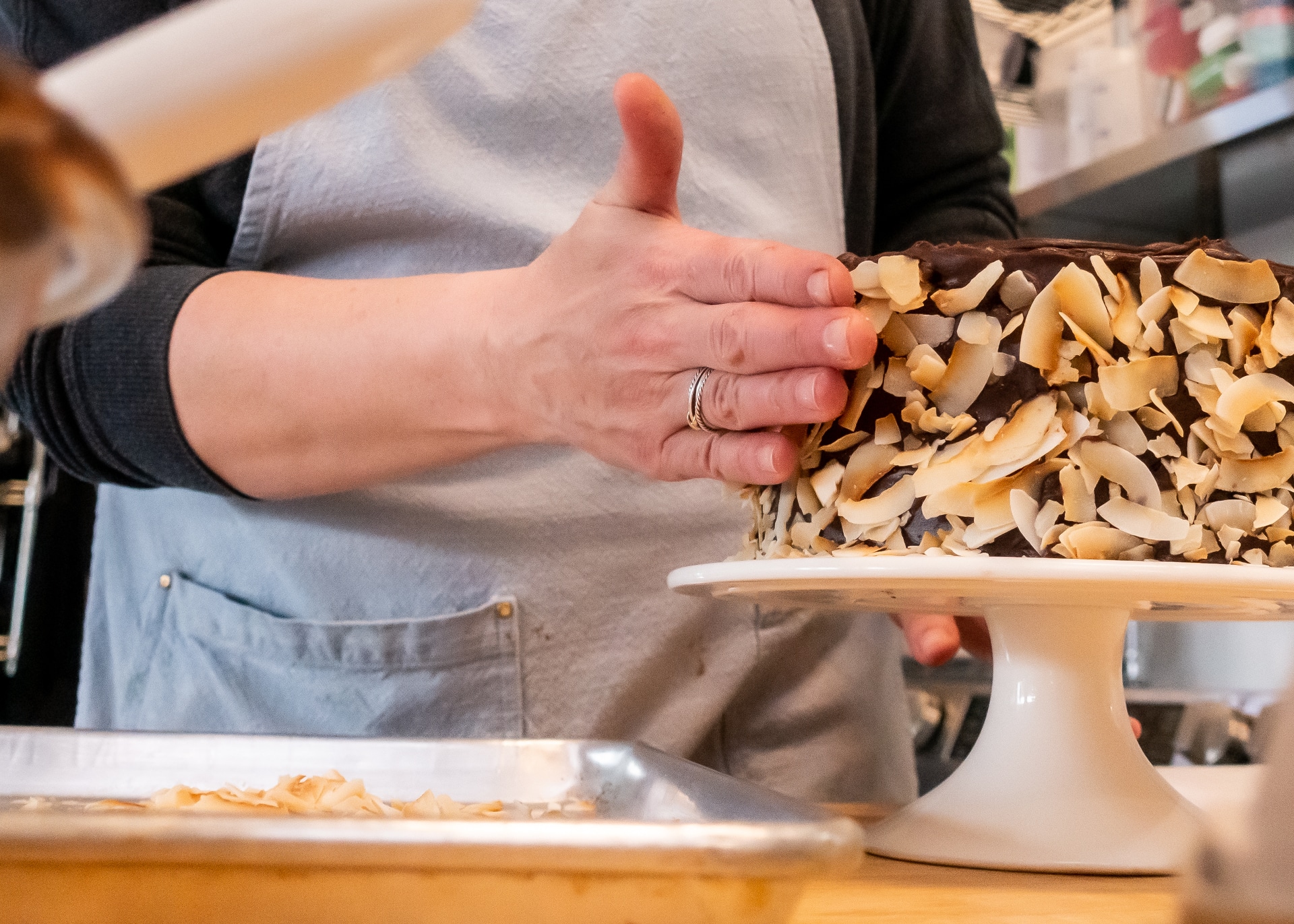 There are a lot of food stylist tricks out there to make food really pop on camera. However, many of those techniques involve adding non-edible elements, meaning all the food gets tossed at the end of the shoot. At Dish Works, our culinary team and art directors work together to style food on-set so that it remains edible. So, in addition to donating unopened foods and composting scraps, we also reduce food waste by eating that food, and using leftover ingredients to cook team meals. Our team also takes home leftovers!
Using Electric Ovens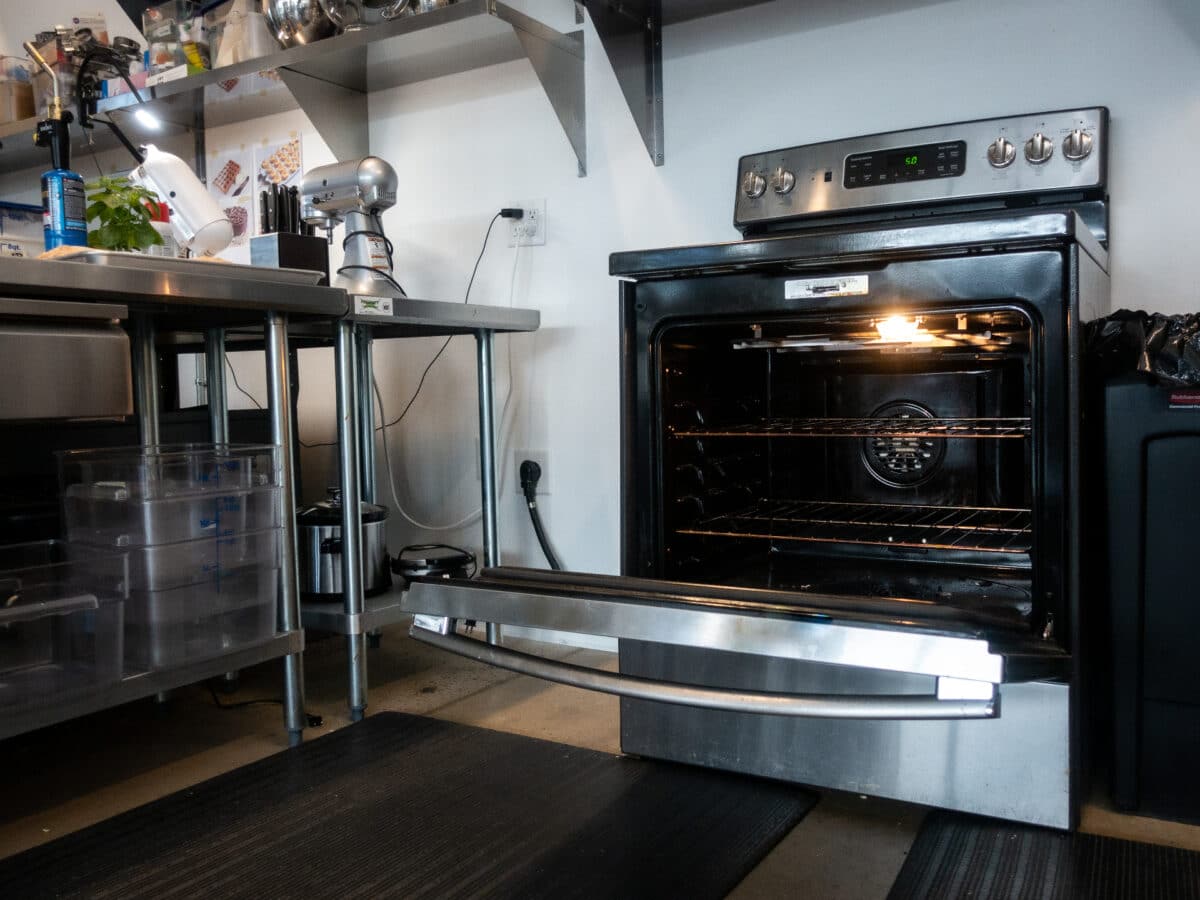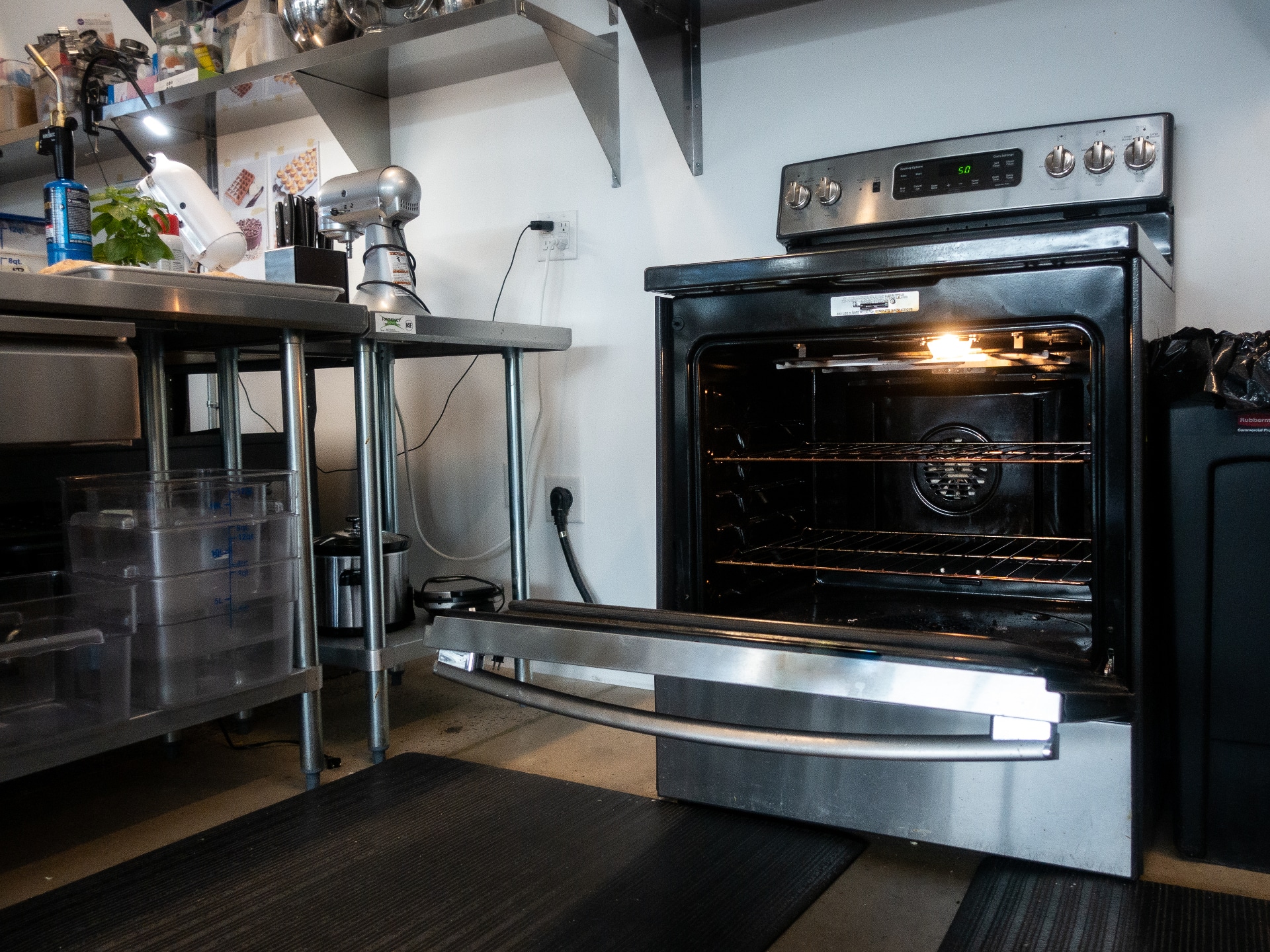 There is a debate among home cooks as to whether gas or electric is preferable. For us, this question goes beyond a stylistic preference; it's also a sustainability issue. Like all fuel-burning machines, gas stoves generate nitrogen dioxide, or NO2, that can pollute indoor spaces. According to the Environmental Protection Agency, exposure to high levels of NO2 can "can irritate airways in the human respiratory system. Such exposures over short periods can aggravate respiratory diseases, particularly asthma, leading to respiratory symptoms (such as coughing, wheezing or difficulty breathing), hospital admissions and visits to emergency rooms."
According to a report from the Rocky Mountain Institute (a sustainability-focused think tank), homes and indoor spaces with gas stoves can contain approximately 50 to 400 percent higher concentrations of NO2 than homes with electric stoves, often resulting in levels of indoor air pollution that would be illegal outdoors. At Dish Works, we're keeping it electric.
Utilizing Reusable Bags and Packaging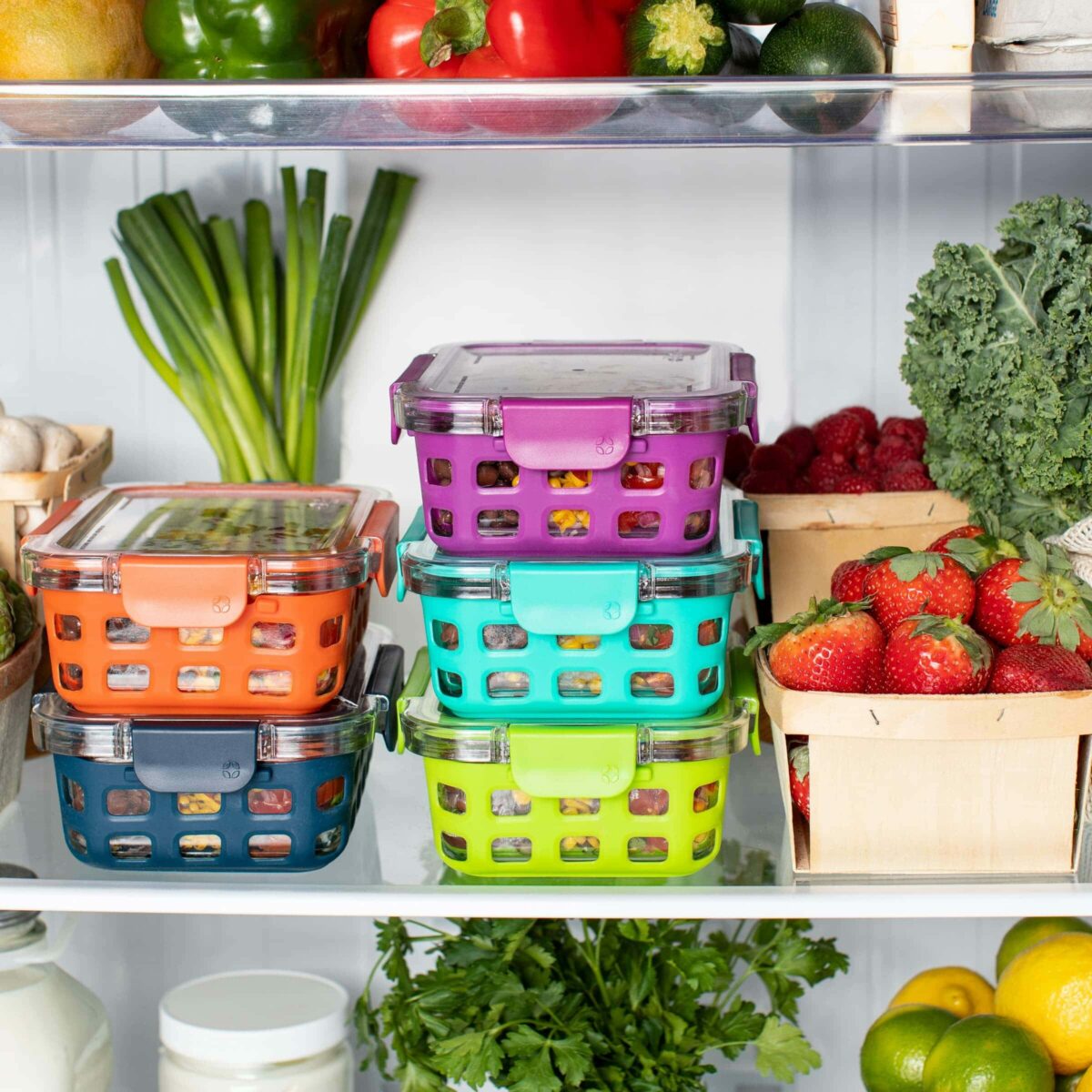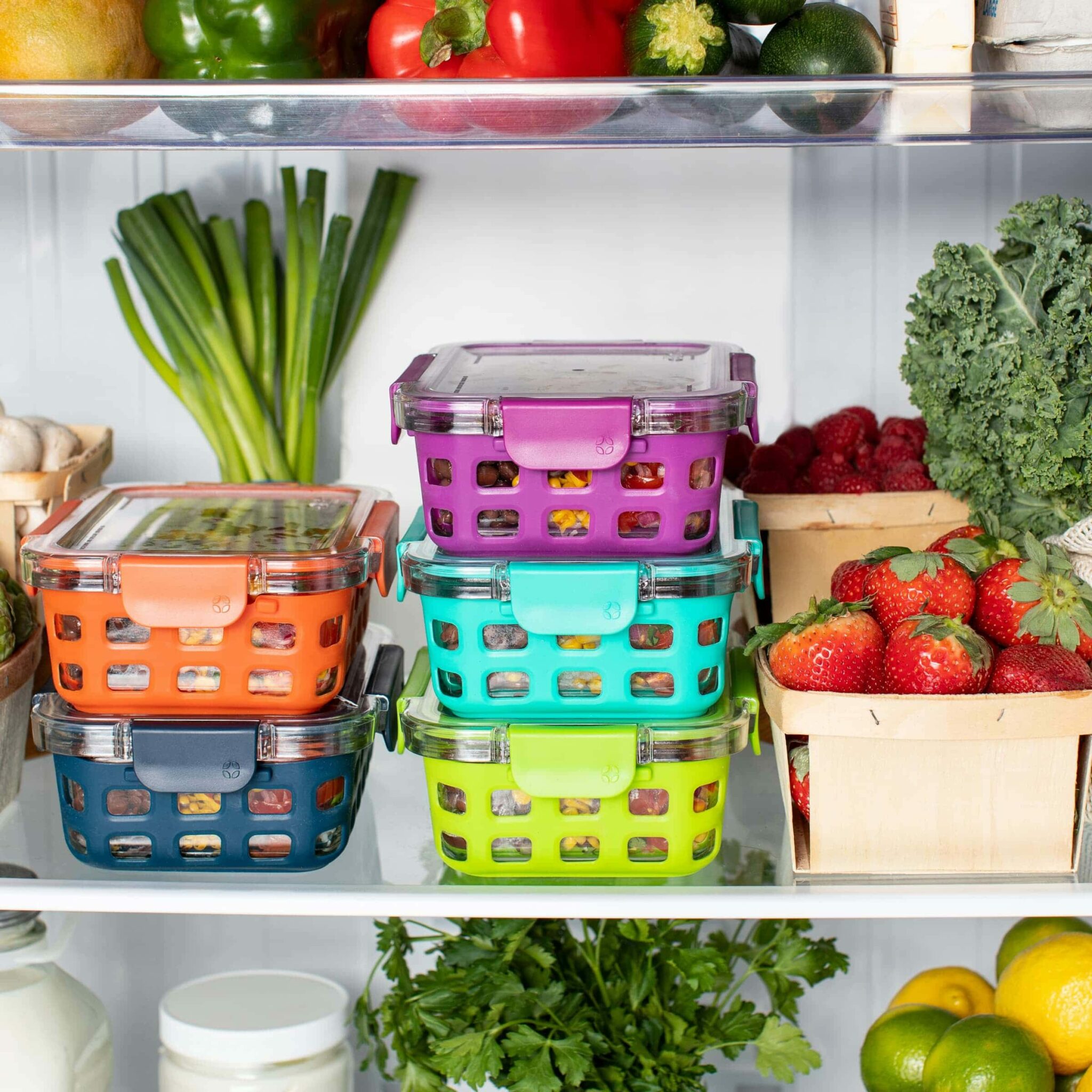 Sometimes, single-use plastic is unavoidable. But at Dish Works, we are determined to use multi-use solutions whenever possible. This means silicon storage bags instead of plastic, or sanitizing and reusing plastic bags a number of times. We also use glass storage containers — we stan how many brands there are these days offering colorful, functional eco-friendly kitchen storage solutions!
We are proud to do our part to be good stewards of our environment and its resources. It takes consistent actions, large and small, to make a difference in the fight against climate change!