Here at Dish Works, we are constantly asking the question: What is the future of food content? While we honor and draw inspiration from tried-and-true marketing strategies, like bold storytelling, gorgeous photography and engaging video, we cannot ignore that the tech and consumer landscapes are always evolving.
When we consider how drastically the playing field has changed in even the past decade, it puts a lot into perspective. Concepts, technology and behaviors that may seem very "futuristic sci-fi" right now could become the norm before we know it. In the food and beverage industry, one of the futuristic ideas that fits into this category is food in the metaverse.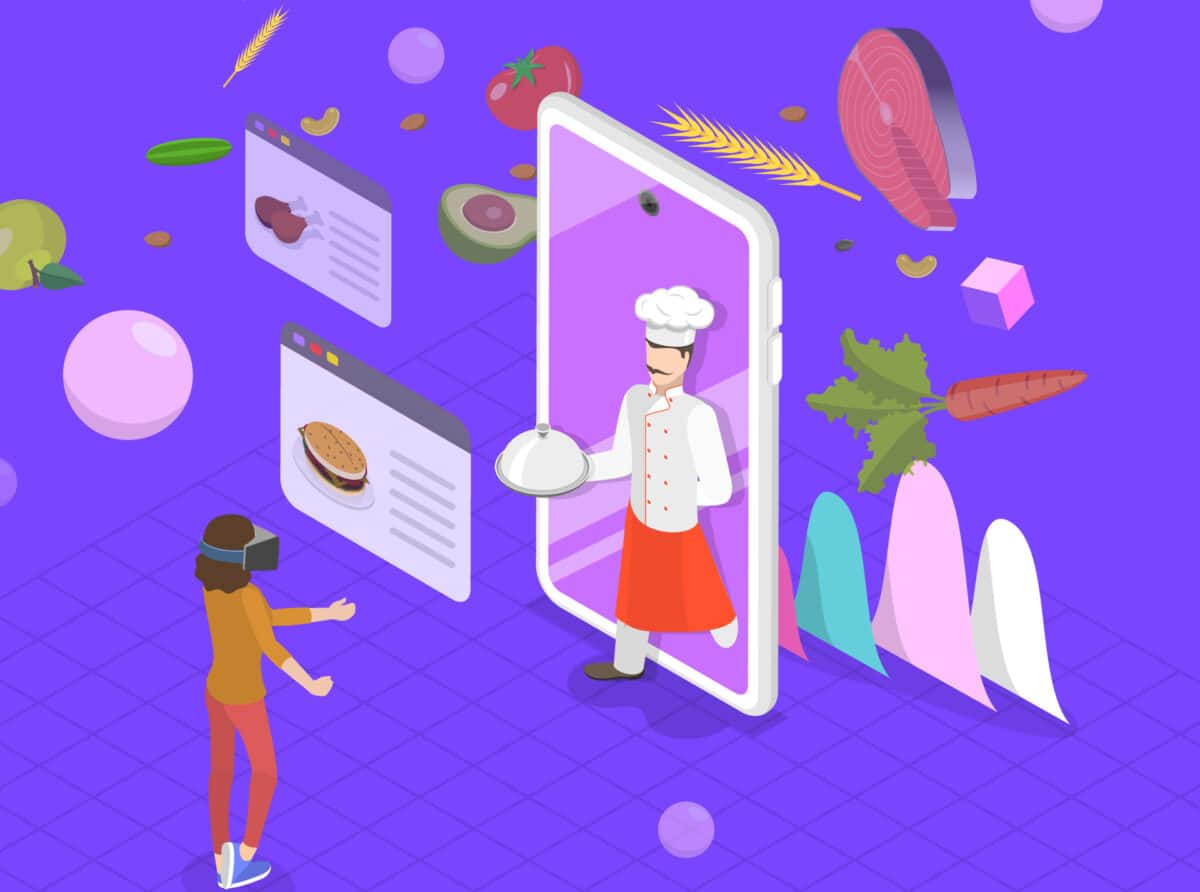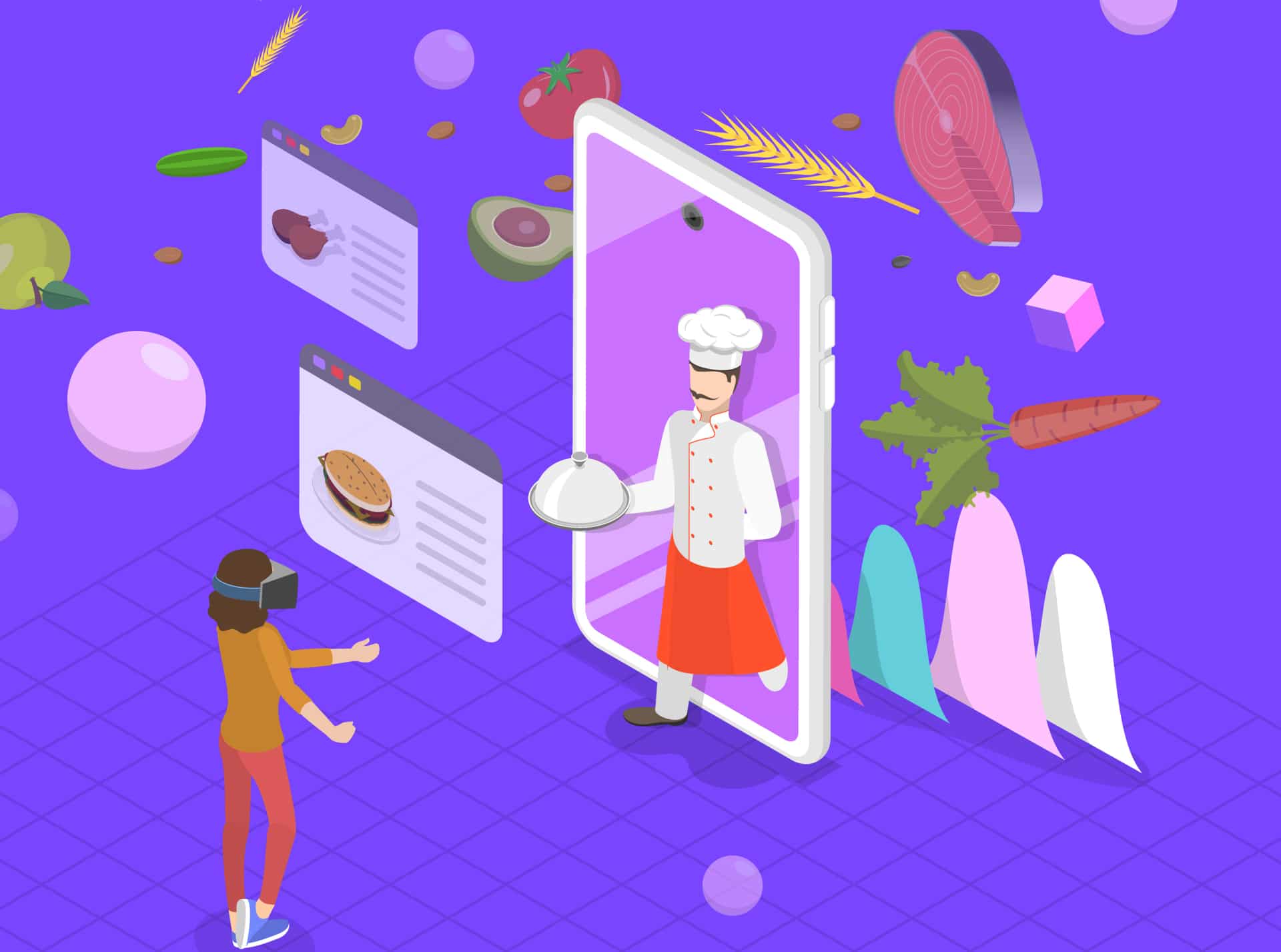 At first glance, this may sound contradictory. After all, food is a tangible, sensory experience, right? Well, trending TikTok recipes, food and bev NFTs and culinary brands with millions of Instagram followers prove otherwise. Social media has shown just how much people love to engage with and experience food, even when they can't taste it.
Virtual culinary worlds also open up fascinating possibilities that are free from geography or real-world access. After all, for many of us, food is so much more than just the act of eating — it's about connecting with our communities, our cultures and our land. It's about sharing experiences between friends and family, and sharing experiences with the brands we trust and love. Food in the metaverse may create new pathways for those connections, like being able to tour production facilities, breweries or farms in other states or countries, or getting to meet with a chef or influencer. 
As this article in Restaurant Technology News points out, the metaverse could also potentially help people living in food deserts access better and healthier food options, by being able to order meal boxes, or take cooking classes in the metaverse. Truly, there are whole new worlds of possibilities that the metaverse could make happen, and brands would do well to begin thinking through how they can leverage these opportunities to engage with their fans in new and exciting ways.
We're not tech pros, but we are obsessed with culinary content and do think it's important that forward-thinking food-and-beverage brands are considering the future of food in the metaverse. After all, as marketers, it's better to stretch the imagination and be prepared for the trends to change than to be caught flat-footed.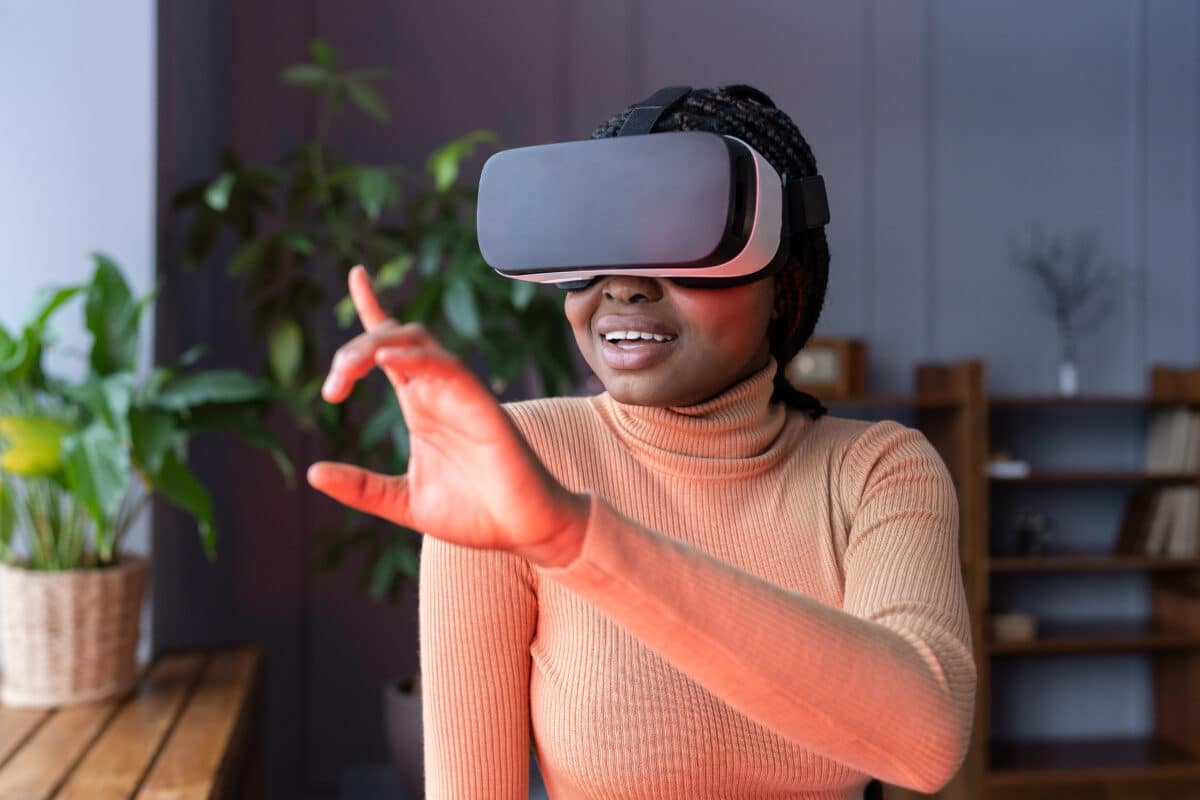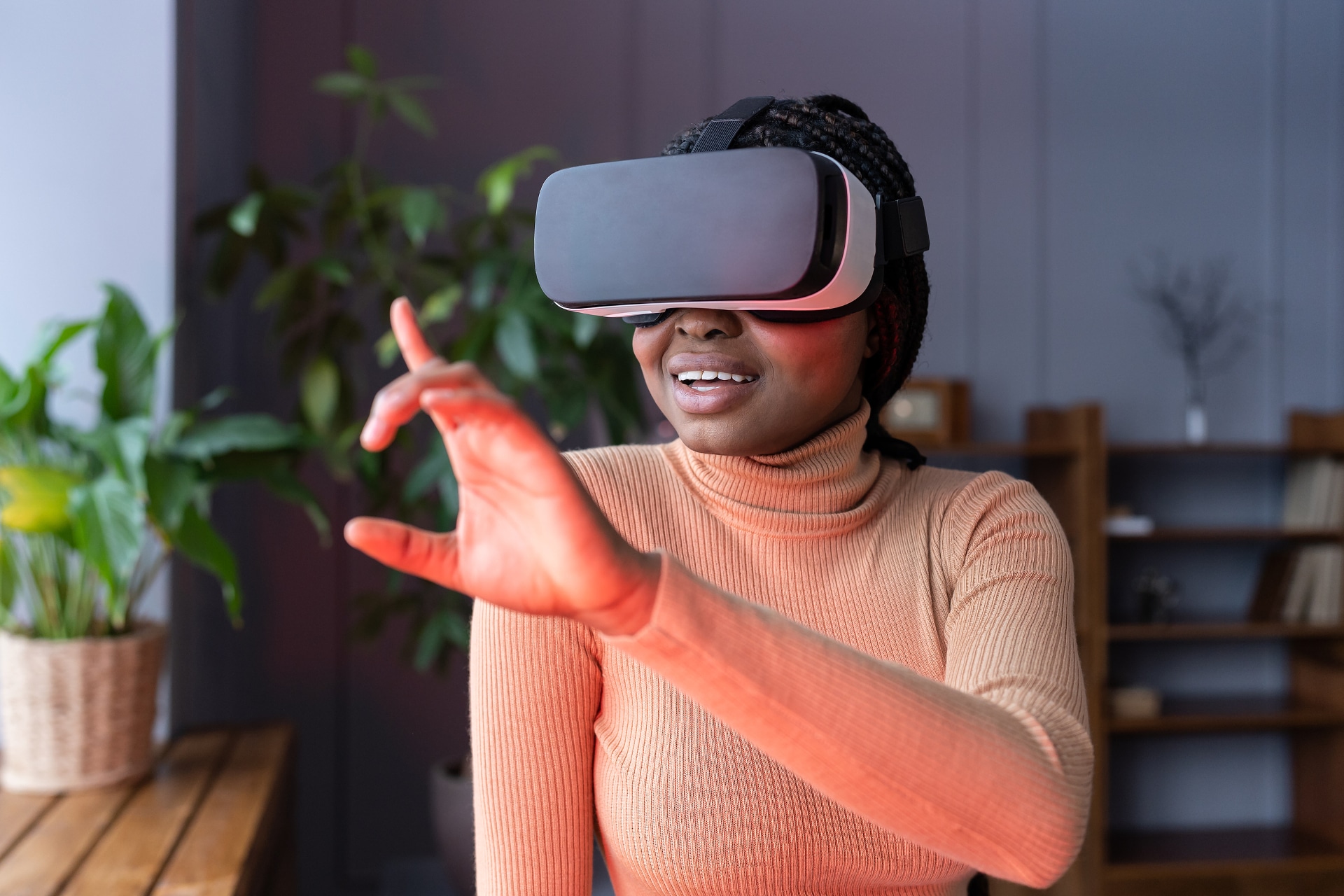 First, let's define the metaverse, which is sometimes referred to as "Web3" or "Web 3.0."
The clearest explanation that we've come across is from an article on Vice, where the writer defines it as:
"A 3D model of the internet. Basically, a place parallel to the physical world, where you spend your digital life. A place where you and other people have an avatar, and you interact with them through their avatars."
Tech experts squarely seem to agree that we are in the very, very early stages of the full potential of the metaverse. The Vice article goes on to say that in its more fully formed version, the metaverse will be "a shared virtual space that is interactive, immersive and hyper-realistic. It would also include your own customized avatar and digital assets, which will likely be recorded on a blockchain." So, in essence, the metaverse is a virtual reality landscape that takes place on the internet.
[For more on blockchain technology, check out our blog post about NFTs.]
There is no single entry or portal to the metaverse at the current moment, and the wearable technology that allows for fully immersive experiences (like Google Cardboard and Oculus headsets) is still a bit ad hoc and rudimentary. There are a number of platforms offering metaverse landscapes and experiences, like concerts, games and workspaces, and brands are largely still figuring out how to carry over their IRL presence into these virtual worlds.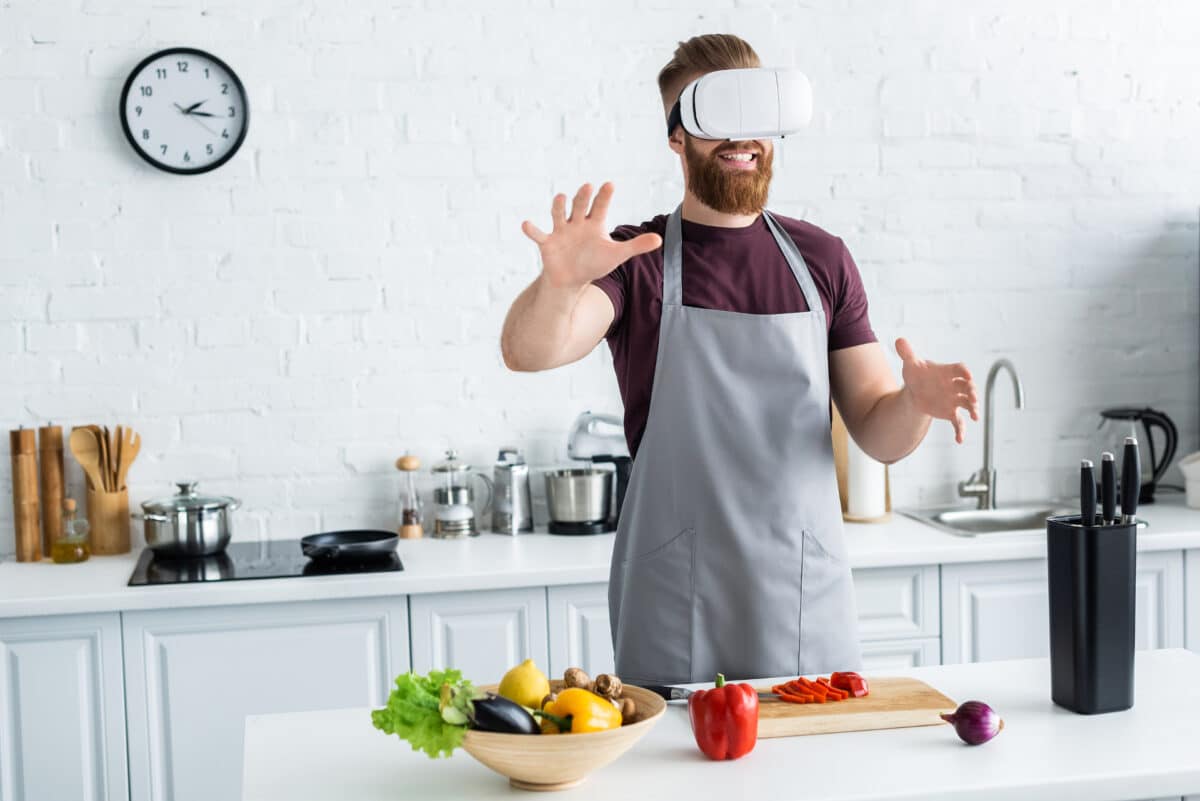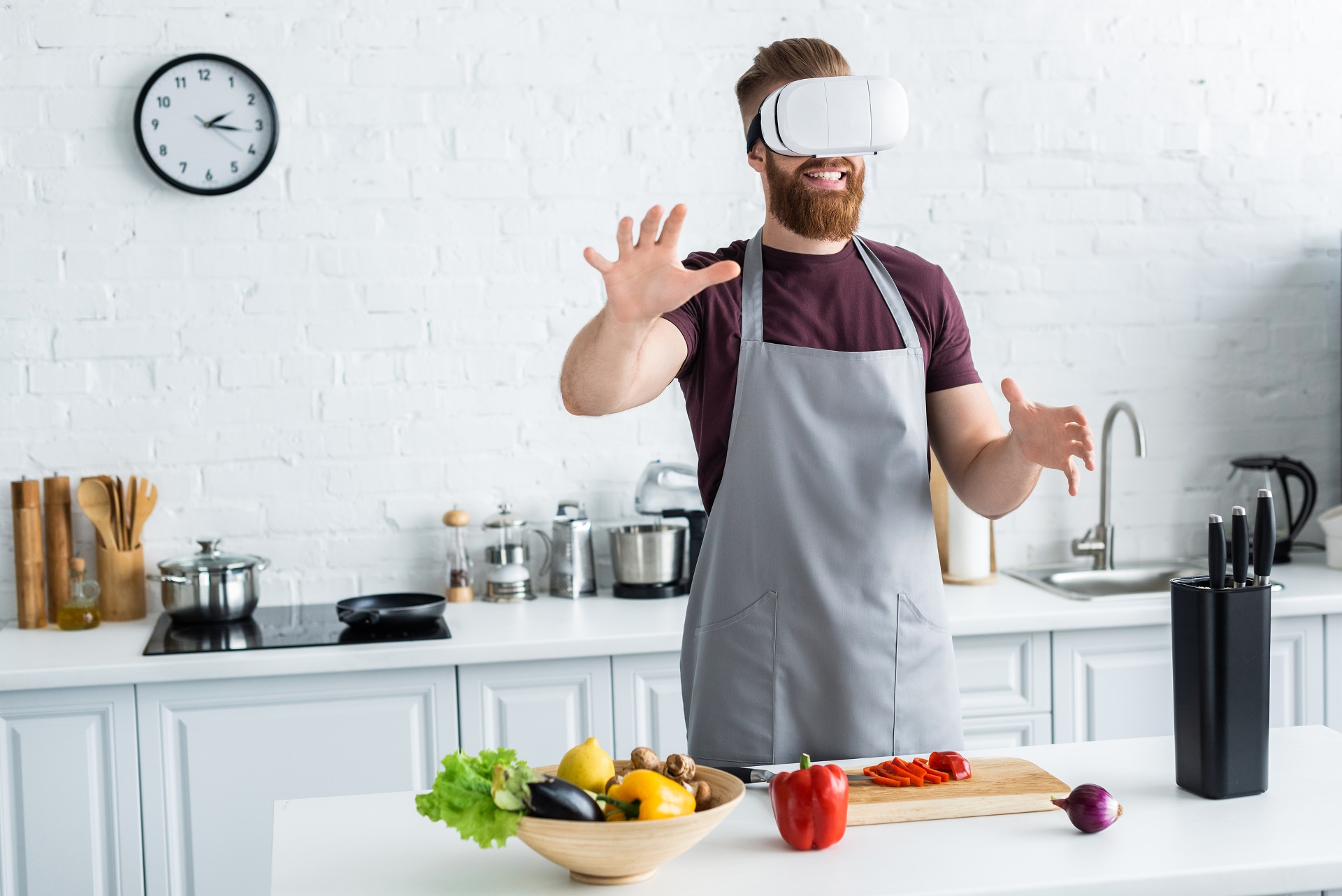 In February 2022, McDonald's filed several trademarks that implied that the brand eventually plans to vend virtual food and beverages in the digital space. Soon after, Panera Bread filed a trademark application for the "Paneraverse," ostensibly to develop a chain of virtual restaurants and real-life food delivery apps.
A month later in March, Burger King filed for multiple trademarks related to the metaverse, including using its name on downloadable virtual food and beverage goods, "access tokens" for use in online virtual worlds, and the release of non-fungible tokens. The famous fast food chain also filed for retail store services featuring virtual goods and online ordering. 
In 2021, Chipotle launched a game called Burrito Builder on the digital gaming platform Roblox. In this virtual world, players can "teleport" back to the original Chipotle location in 1993, roll digital burritos like the Chipotle pros, and deliver burritos on side quests. These efforts are rewarded with Burrito Bucks and unlocking free exclusive virtual items. The Burrito Bucks lets users purchase extra in-game items, and can be exchanged for actual food at IRL Chipotle locations.
Bored Breakfast Club is a newly launched brand, which combines craft coffee and virtual experiences and tokens. It is a collection of unique, collectible NFT breakfast scenes living on the Ethereum blockchain, which serve as membership tokens that unlock free shipments of freshly roasted coffee. Bored Breakfast Club members are given access to a growing online community, live events, a digital content library and discounts on coffee.
One of the most compelling examples we've come across is OneRare, which is "on a mission to foodify the blockchain" and claims to be the world's first food metaverse. This platform will give members the chance to claim NFTs from celebrity chefs, brands and restaurants and access culinary and social food experiences. There's also a gaming component, like planting a farm plot and shopping for ingredients from digital farmers markets, then combining them to mint an NFT of a dish. Users will even be able to swap NFTs for meals in real life.
wow s/o to @nytimes for the recent feature. and ty mom, dad, and everyone who has ever eaten dinner pic.twitter.com/lZGIdEOPvd

— Dinner DAO 🍽️ (@dinner_dao) March 23, 2022
Sometimes, the metaverse and real world collide in interesting ways, like the Dinner Dao project, which has groups in New York, Portland, OR and LA. Essentially a dinner party club, Dinner Dao lets people purchase a $300 NFT that serves as a season pass and is deposited into a group treasury. This money funds dinner meet-ups over the course of three months; members are invited to a token-activated Discord channel to chat and vote on the restaurants they want to visit.
On a more exclusive tip, Flyfish Club in NYC is staking its claim as New York's first NFT restaurant. To join this members-only club, membership is purchased on the blockchain as an NFT. The owner is given unlimited access to the restaurant's private dining room in an "iconic, New York City location." The restaurant is slated to open in early 2023. Cryptocurrency can wildly fluctuate in value, but as of this writing, FlyFish Club memberships are going for between around $5,000 and $7,000 USD. 
Whether in the virtual world or real world, it's crystal clear that culinary brands will always need owned content to show off their products and engage with customers. Can we predict exactly what this will mean as the technology develops? Not necessarily. But our talented, ambitious team of creators is always ready to think outside of the box and turn our clients' visions into reality. Get in touch to see what we can do together, and get the conversation started!