As you know, having all of the right things in place on a couple's wedding day—a schedule of events, a guest list, transportation, timing of food, delivery of flowers and, of course, The Dress—is what makes The Big Day successful.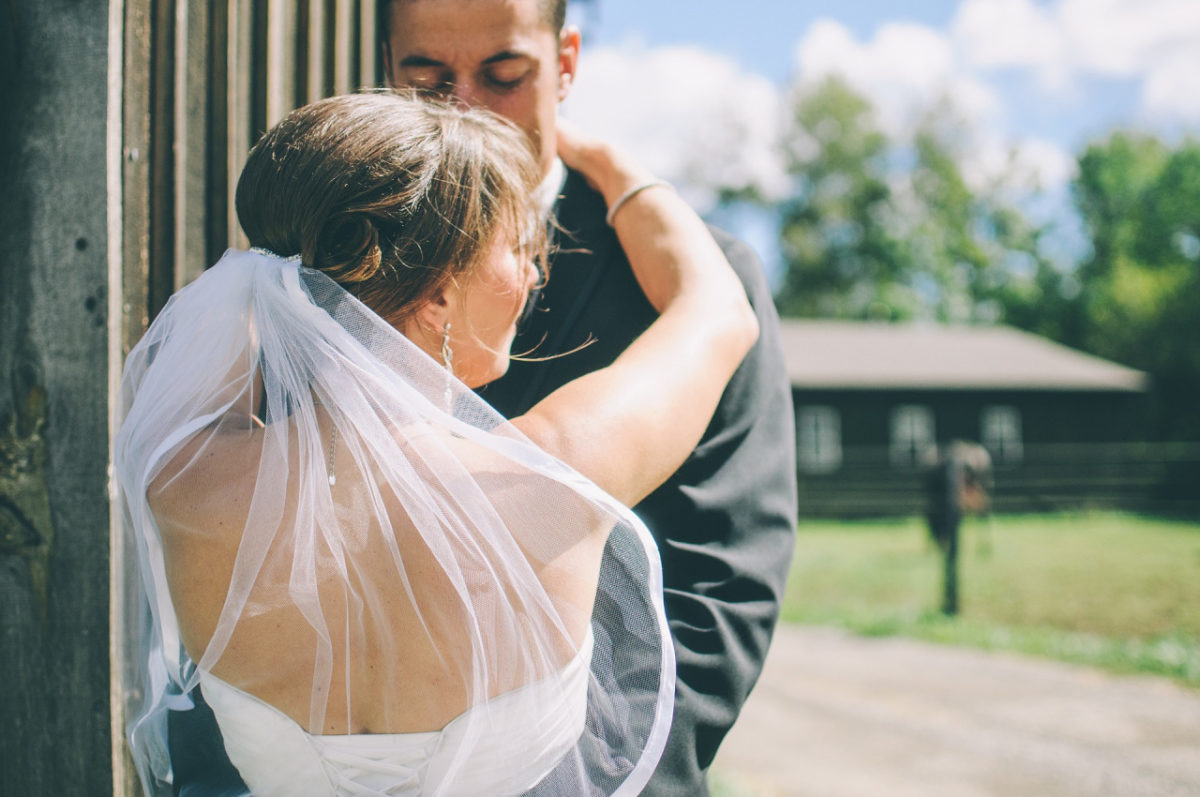 As a wedding vendor, you are conscientious about the various aspects of the day and making sure your part is complete. Whether you are arranging the flowers, cooking the food or hosting the reception, you play an important part in making the event happen.
But what about you? The focus is on the couple (as it should be), but don't forget to keep your business in the spotlight. Much like a couple planning The Big Day, you have various aspects to your business that are in place to help you succeed. You go to bridal events, you have business cards at the ready and you know the importance of having a quality website.
One thing that is often (and unfortunately) overlooked in a business's journey to succeed, however, is a blog.
Blogging offers businesses several benefits. Carefully and creatively crafted content combined with a well-stocked editorial calendar can really boost your marketing efforts. Here are a few reasons why you should consider starting a blog for your wedding business.
Driving Traffic
More than 46% of people say that they read blogs more than once a day. Internet users are looking for content to consume, whether it's to be entertained or to gain information. 61% of U.S. consumers have made a purchase based on recommendations from a blog.
You want your business to be found by couples on their search for wedding vendors. By having interesting and informational content, you open the opportunity to drive people to your website where they can connect with you further. A curious visitor can turn into a client lead!
Just make sure if you are driving people to your blog that your website is ready for the traffic. A blog is only as good as its foundation, so a well-constructed website is a must. Ask yourself, "Does this website best represent my brand?" and "Do I have a method to collect information from visitors and convert them to real leads?"

Showcasing Expertise
Blogs can help not only capture the attention of potential clients but also sway their decision to use you. Whether you know it or not, you are an expert in the wedding industry—and people will look to you for wisdom.
Blogs allow you to showcase that wedding knowledge through content. Interested consumers have an opportunity to check you out to get a feel for your business and expertise through blog posts before deciding to select your services.
This is also a great way to showcase couples that have worked with you. If you showcase your happy couples and your part in their big day, future customers have a great idea of the experience you can create.

Boosting SEO
There are many reasons to post quality content on your blog, but one of the most important is SEO. SEO, or "search engine optimization," is when a business strategically optimizes its website to make it easy for search engines (such as Google) to deem its content to be relevant.
Sites that provide relevant content are placed higher in web searches because the search engines are trying to give people what they actually want and value. Search engines look for content to be fresh, consistent and popular. The more you demonstrate value to potential visitors, the better your SEO will be.
When more people can find your site and visit your site, you have a greater chance of bringing them back as regular visitors, thus seeing an increase in leads, bookings and sales.
***
Enticing people to your site starts with sharing interesting and intriguing content consistently. Blogging even once a week can increase your web traffic and, in turn, opportunities for leads.
If you're ready to say "I do" to blogging, we're ready to help! We have great content recommendations on our blog, and our Content 101 is a great guide to getting started.
The journey to begin content marketing doesn't have to be made alone. Learn more about how to partner with the Dish Works team to produce exceptional content!
Photo credits, top to bottom: Snapwire Snaps, Kaboompics, PicJumbo, Life of Pix