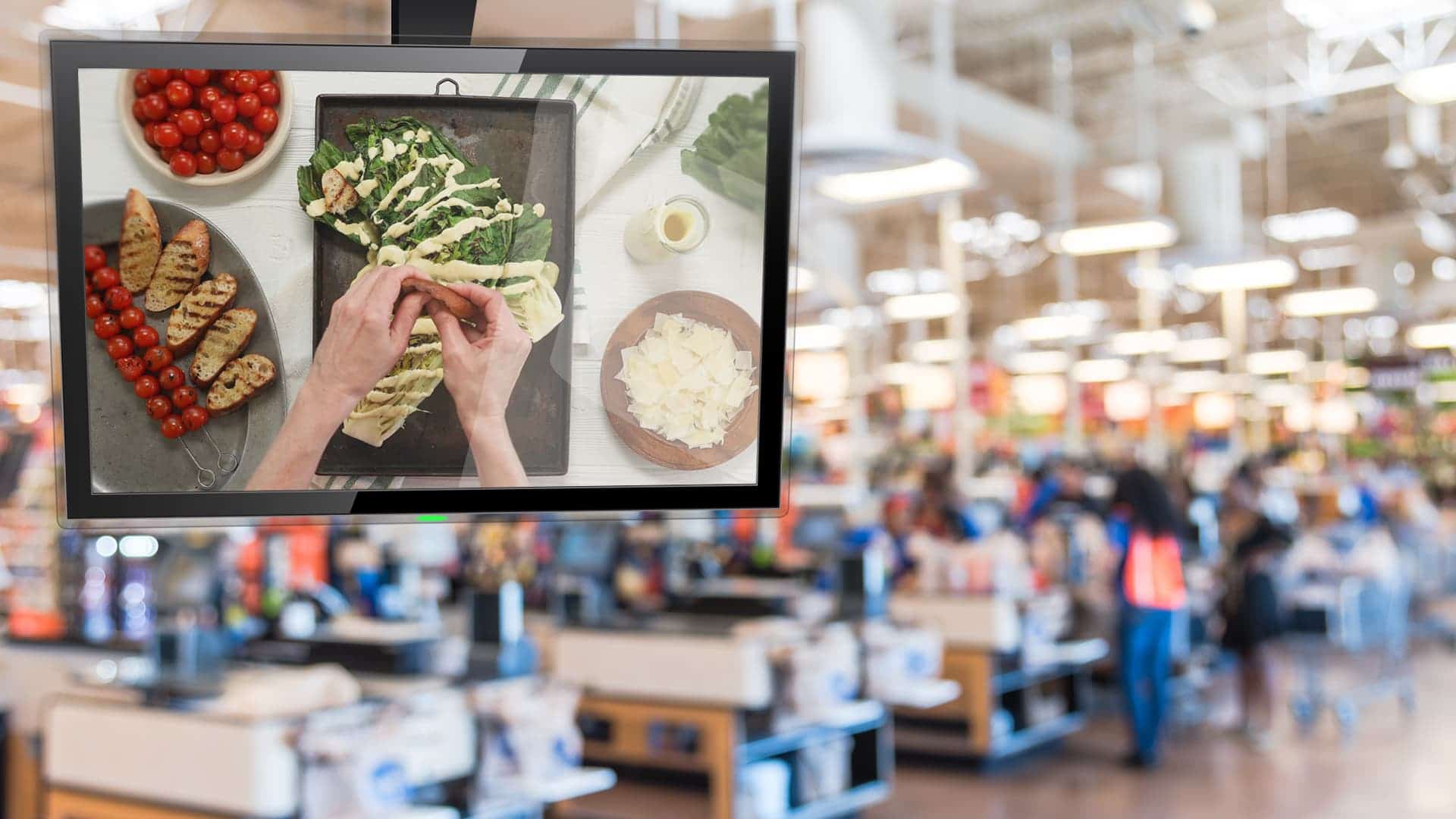 Savvy retail stores and gas stations are turning consumers' eyes away from smartphones and drawing them to in-house digital displays by leveraging creative digital content. In doing so, these retailers are supporting their key brands, while also informing, entertaining and giving busy consumers something fun to focus on while they wait at the pumps or in the checkout lines.
The advantage of using digital content in this way is aptly stated in a Forbes blog: "Customer experience, or CX, is pretty much everything today. According to Deloitte, 62 percent of companies now see the customer experience as the key competitive differentiator."
If You Build it, They Will Watch
Albertsons is taking CX to the next level with its 32-inch hi-def screens at every checkout lane "creating a dramatic 'video wall' across the front end of the supermarket. Shoppers throughout the store can also see the visual displays while they browse, adding to the overall experience with a combination of retailer-branded content and advertising." And, the content shared is more than just store sales (which consumers love); it's entertainment news, weather and recipe videos.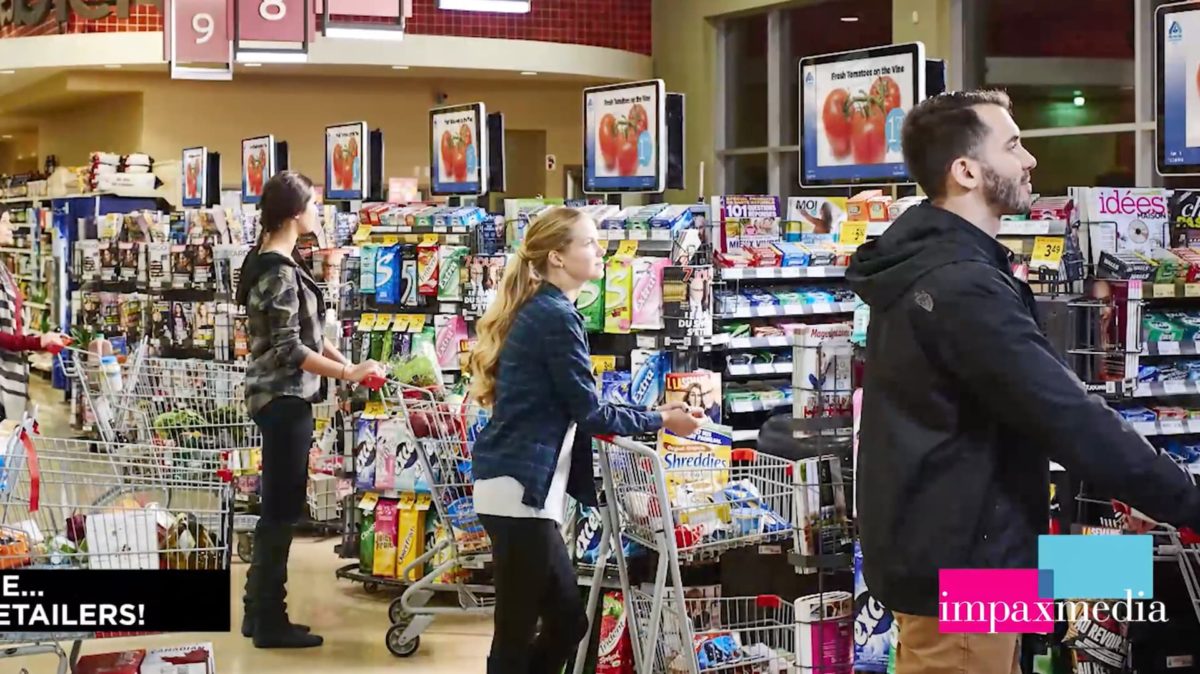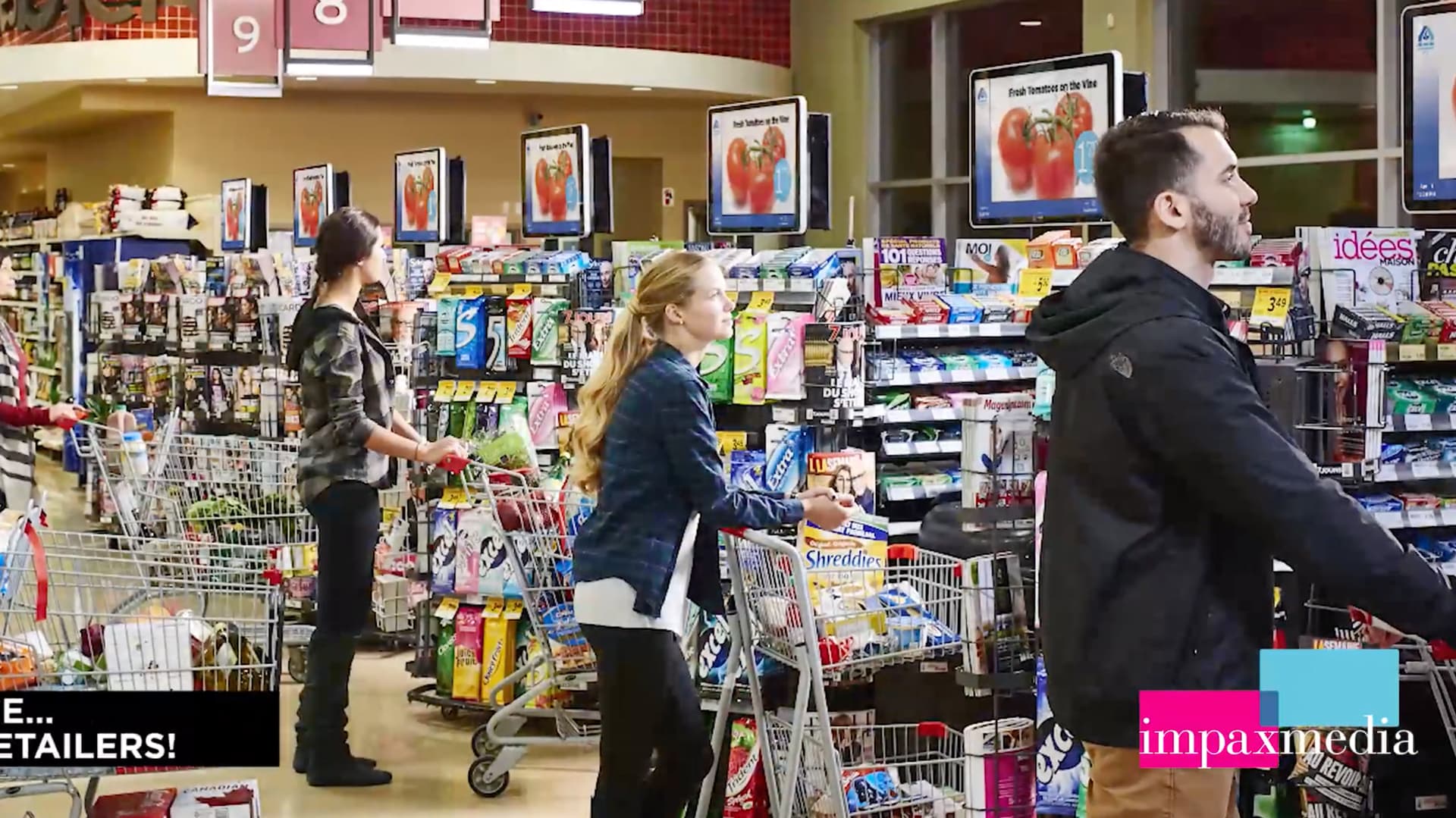 What's also key is that "digital in-store media enables retail and brand marketers to target audiences with static and video content in a medium and location where most purchasing decisions are made," all while providing "memorable experiences for shoppers," says a Supermarket News blog. This digital content is rolling out at not only Albertsons but also at Safeway, Southeastern Grocers and Weis Markets for "personalized, interactive and connected in-store customer experiences."
Planting the Seed With Targeted Digital Content
Although beyond-gas-only brands such as Wawa, which has robust food and drink offerings, tend to pack their above-pump displays with promotions, seasonal offerings (think Hoagiefest!) and glamour videos of their branded culinary content, gas stations whose bread and butter is at the pump are leveraging digital content based on consumer patterns. According to a MediaPost blog, "GSTV says its viewers spend 1.7X more in the hours right after pumping their car. And putting a message before consumers right before they are about to consume is a pretty good place for an advertiser to be, they claim."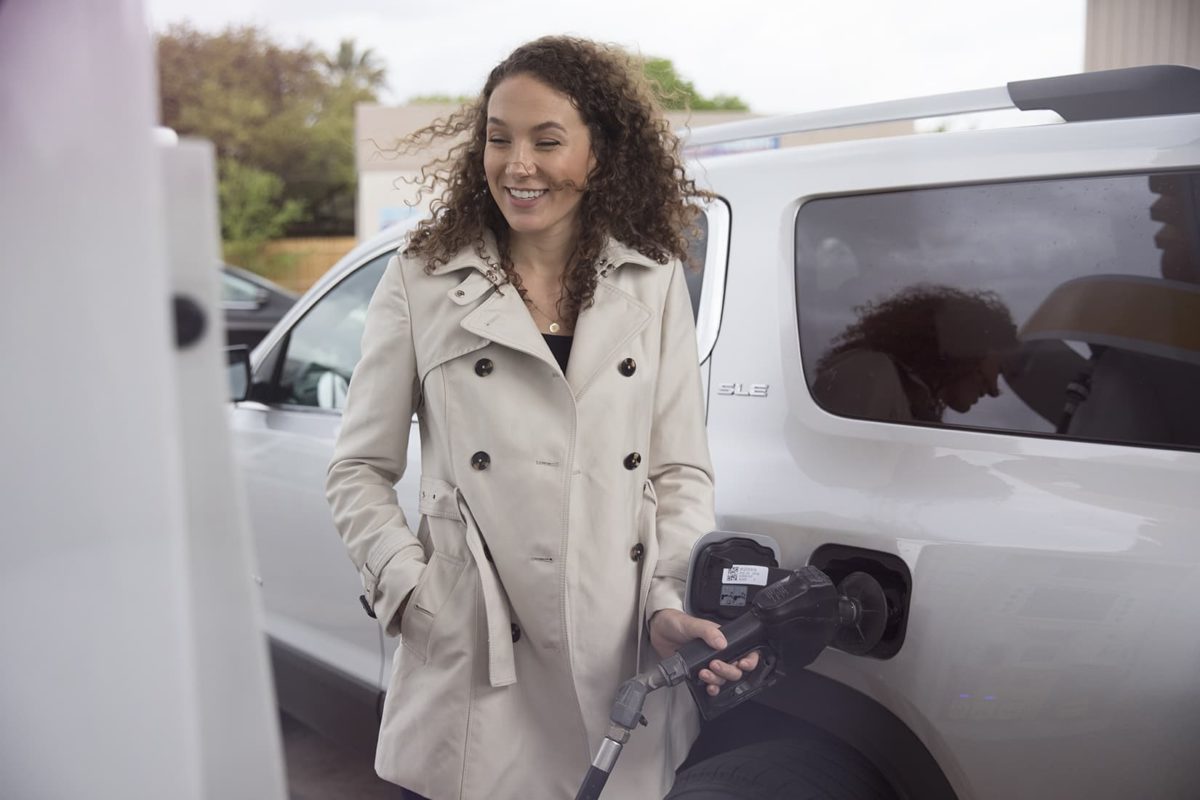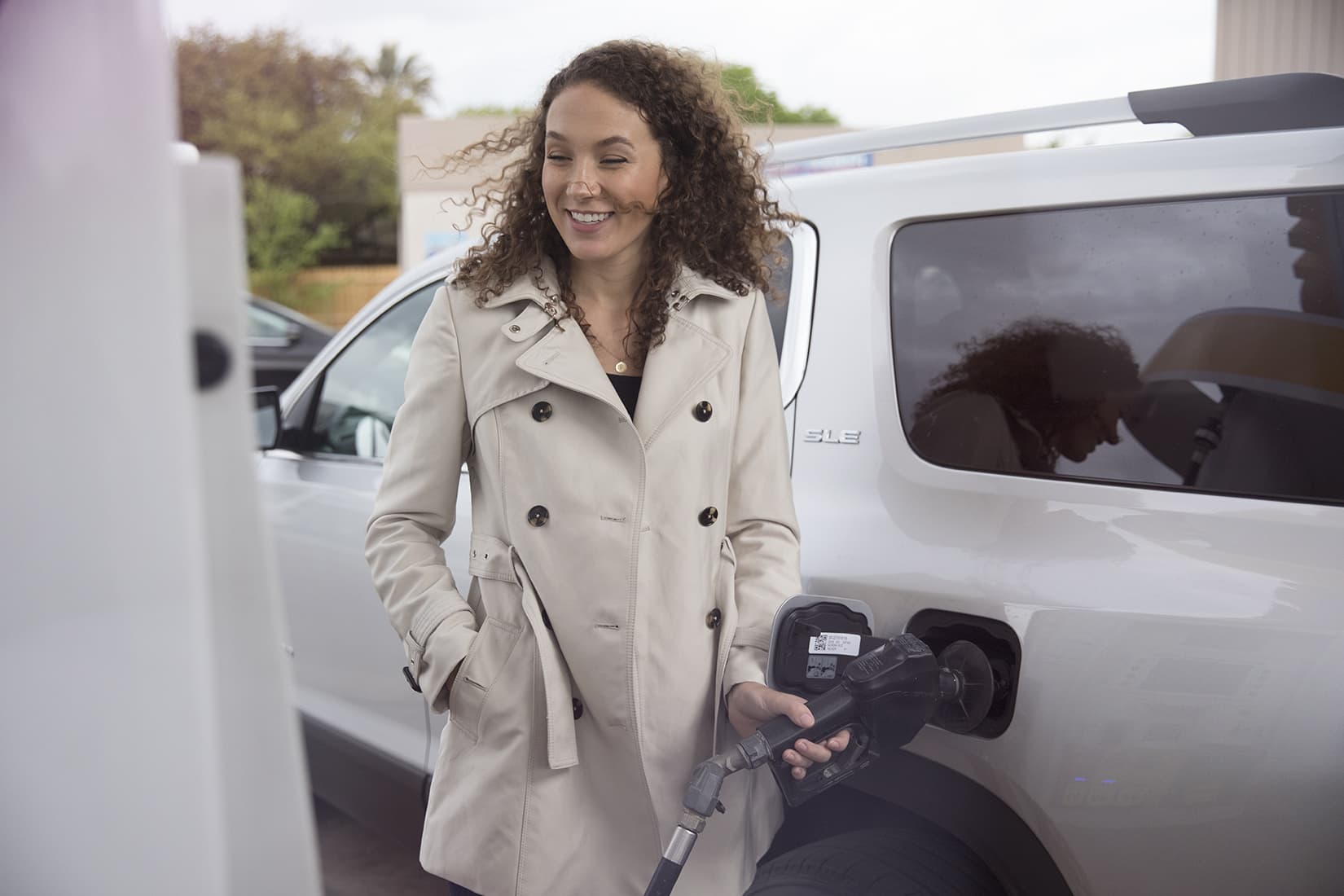 Because of that, clients like Pepsi and Wendy's share space with banks, car manufacturers, insurance providers and more. That could be because "the gas pump TV company claims to reach 75 million unique viewers every month, and that includes one in three adults over 18."
Consumers' eyeballs are seeing that screens "at gas station pumps are looking more and more like Facebook feeds," according to a Digiday blog. GSTV has observed that culinary content with hands-in-pans, overhead culinary videos might just keep you at the pump a few minutes longer, because "ads on a screen are ads on a screen and dwell time is dwell time, but how can you get people to pay attention? People are realizing that you need a content-first approach," Leo Resig, CEO and co-founder of Chive Media Group, continued.
Take a 'Content-First Approach' and Partner with Culinary Content Pros for Success
Waiting is line is something customers coming to your brick-and-mortar location (instead of shopping online!) and fueling up at your gas station often endure, and you can make it more than bearable when you fill consumers' time with a culinary content-first approach that informs, entertains and educates.
Partner with, and rely on, the culinary pros on the Dish Works team. We're a culinary content agency working with top brands, and we'd love to work with you. Dish Works is a one-stop content agency comprised of food-loving professionals who are dedicated to making culinary brands shine. We excel at creating food-and-drink content for top brands and agencies. See how our recipe test kitchen, food-and-drink video studio, food-and-drink photography studio, and animated gifs services, plus our writing and design center, are all helping brands put their best faces forward (and also helping them to grow!).
Check out these testimonials and give us a shout to learn more.