Big changes have been afoot here at Dish Works, and we are so excited to share that we have been making major moves — literally!
Yes, we recently packed up our entire operation and relocated to a beautiful new space in Lancaster. This was no small feat, as we'd been in our former studio for three years and along the way had acquired a massive props collection, of which each piece was lovingly wrapped up and packed. Plus, we had to disassemble and pack two full photo/video sets, an entire restaurant-grade kitchen, office furniture and more ingredients than you can even imagine. It was a huge job, and our team rolled up their sleeves and fearlessly tackled it like absolute champs.
While it was sad to say goodbye to the studio where we've logged so many hours creating captivating food content for our clients, we are all so thrilled with our new home. It is a former warehouse, and we spent months planning with architects and contractors to renovate and retrofit the space for our unique needs.
The build-out of the new Dish Works studio was a long, complex process, but the results are so worth it!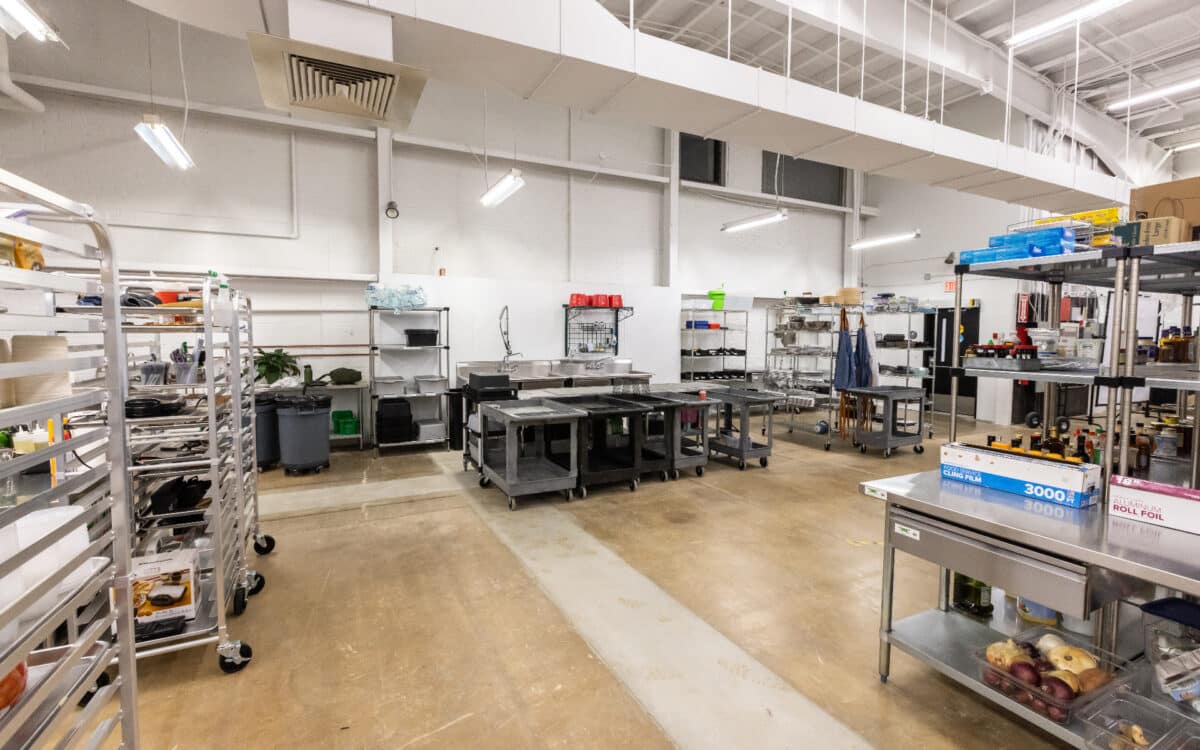 This gorgeous, open space is more than double the size of our old space at over 15,000-square feet, which includes three photo sets, endless backdrops (every texture and color you can imagine), four videos sets including a fully equipped, professionally lit home kitchen set with the ability to swap out cabinets, cooktops (gas or electric range) and counter options. It's fully operational with a sink, shelves, a stainless steel wall oven and refrigerator, plus an always-sunny-at-Dish Works window. We also have a small studio just for ASMR to record all the best cooking sounds. Our kitchen sets allow us to produce commercials, lifestyle videos and trending influencer-style content efficiently and easily for our partners.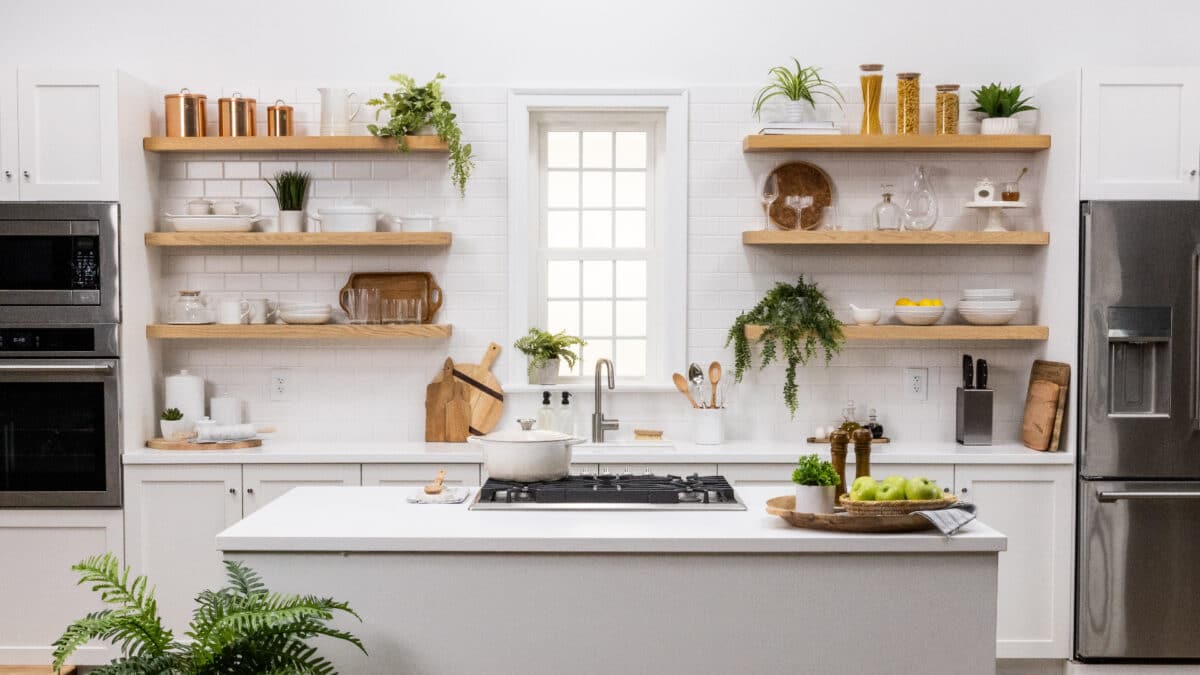 Our new and well-equipped test kitchen allows our professionally trained chefs and recipe developers to create new recipes, test trends and make beautiful food that's ready for the camera. Our prop collection has every detail needed, from plants, silverware and linens, to glassware, tableware, charcuterie boards, and so much more. Our client lounges allow for a cozy space to relax and catch up on your inbox while you wait in between shoots, and our team lounge area is perfect for team lunches, coffee and breaks.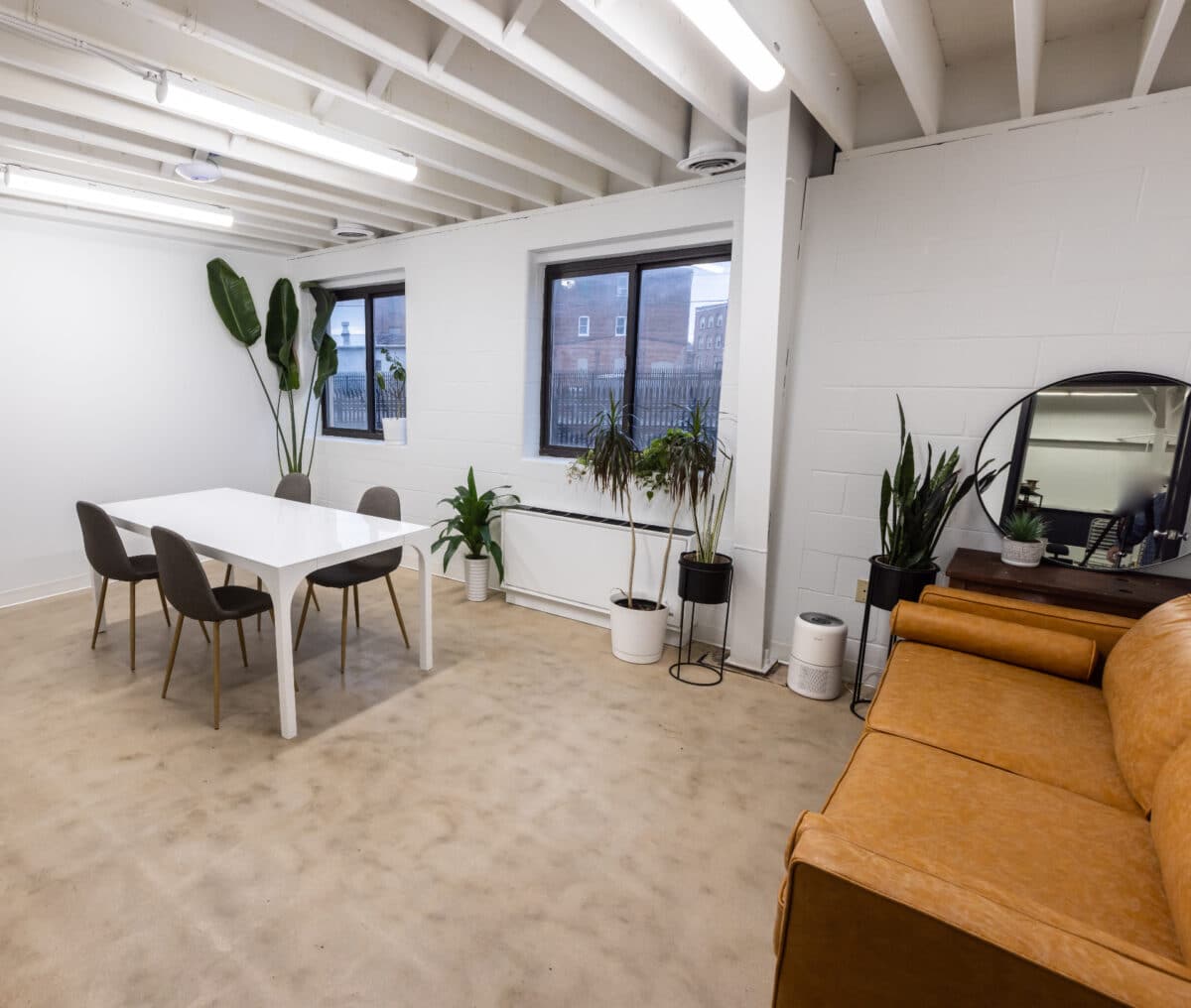 Our epic new facility will allow us to accept nearly any request or creative brief that clients entrust us with. Full cookbook shoots? Television commercials? Stop-motion photography? No problem — we now have all the space we need to spread our collective wings and soar to new creative heights. Our company has already grown so much in the past five years, and our new studio sets the stage for the next five, and beyond!
Here are a few more photos to give you an idea of the scope of the studio: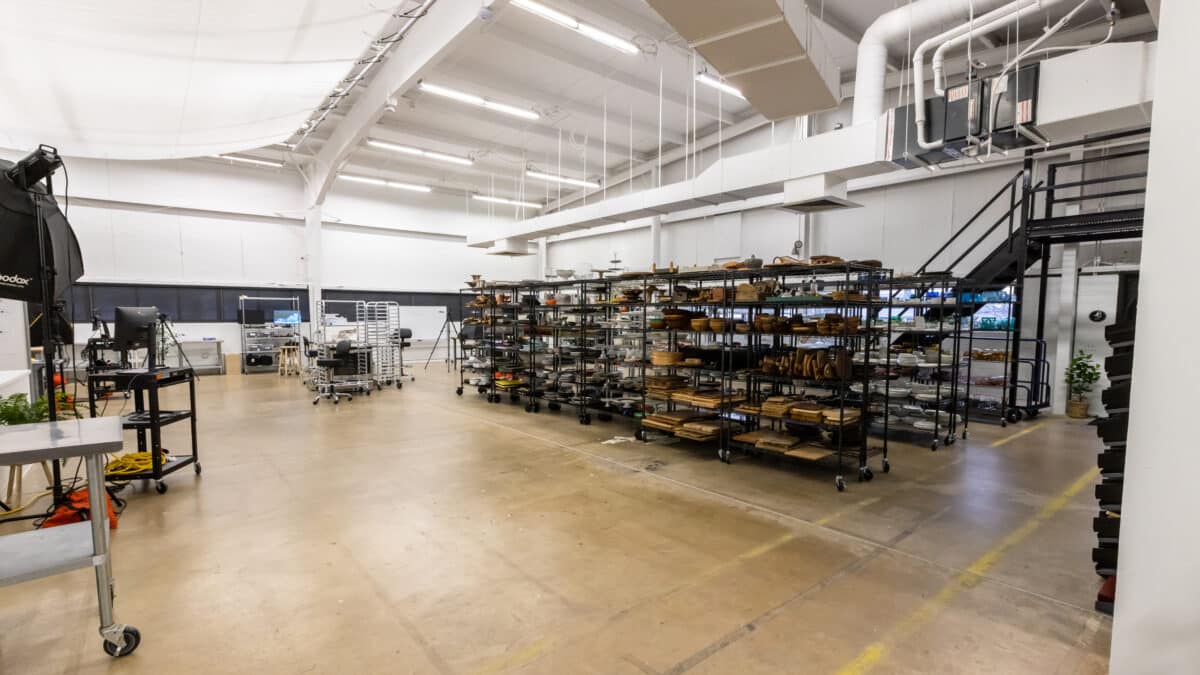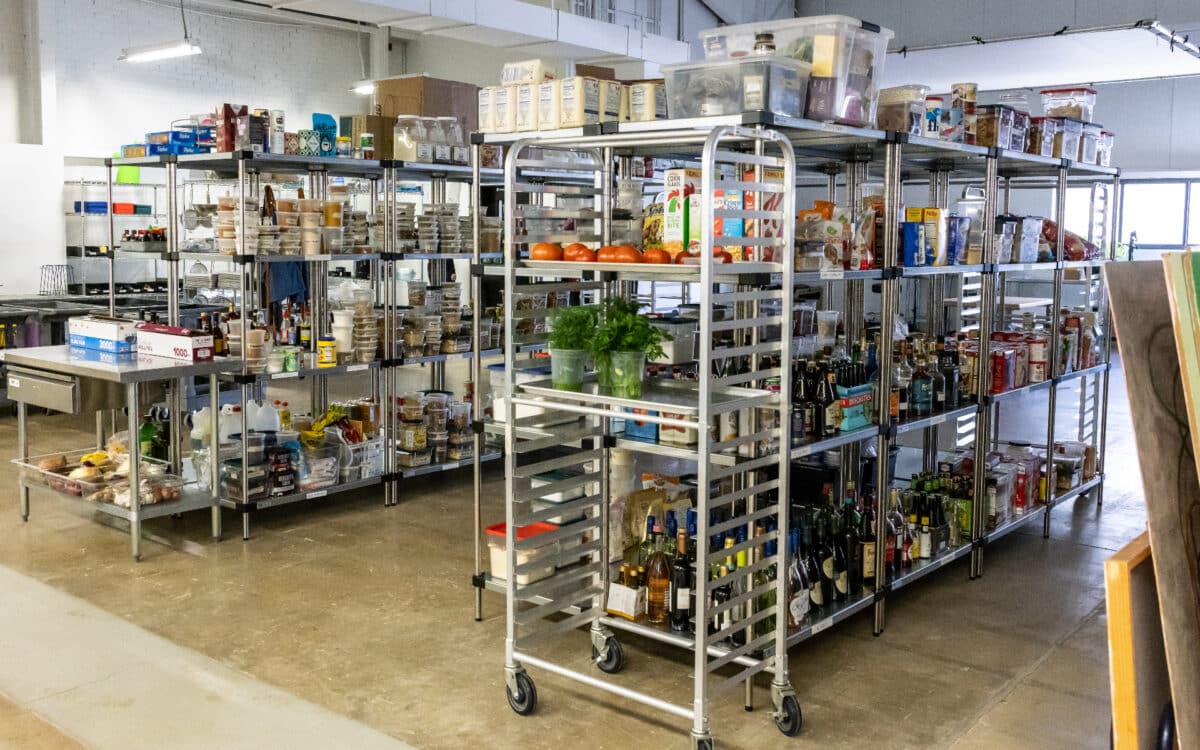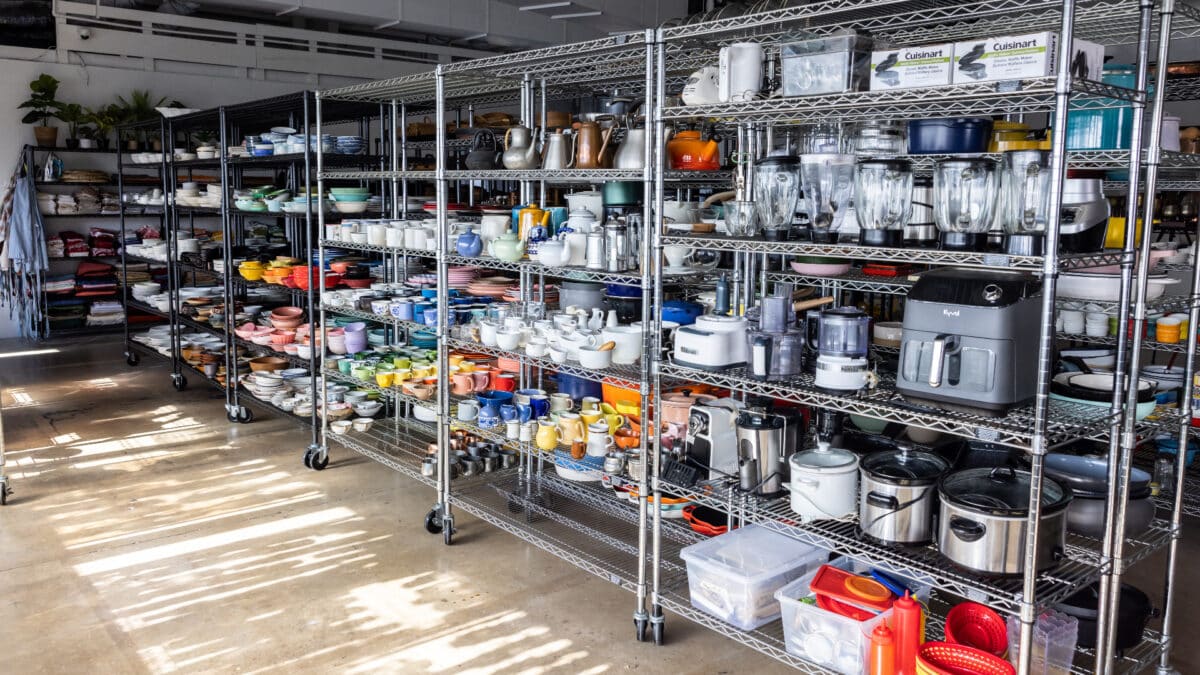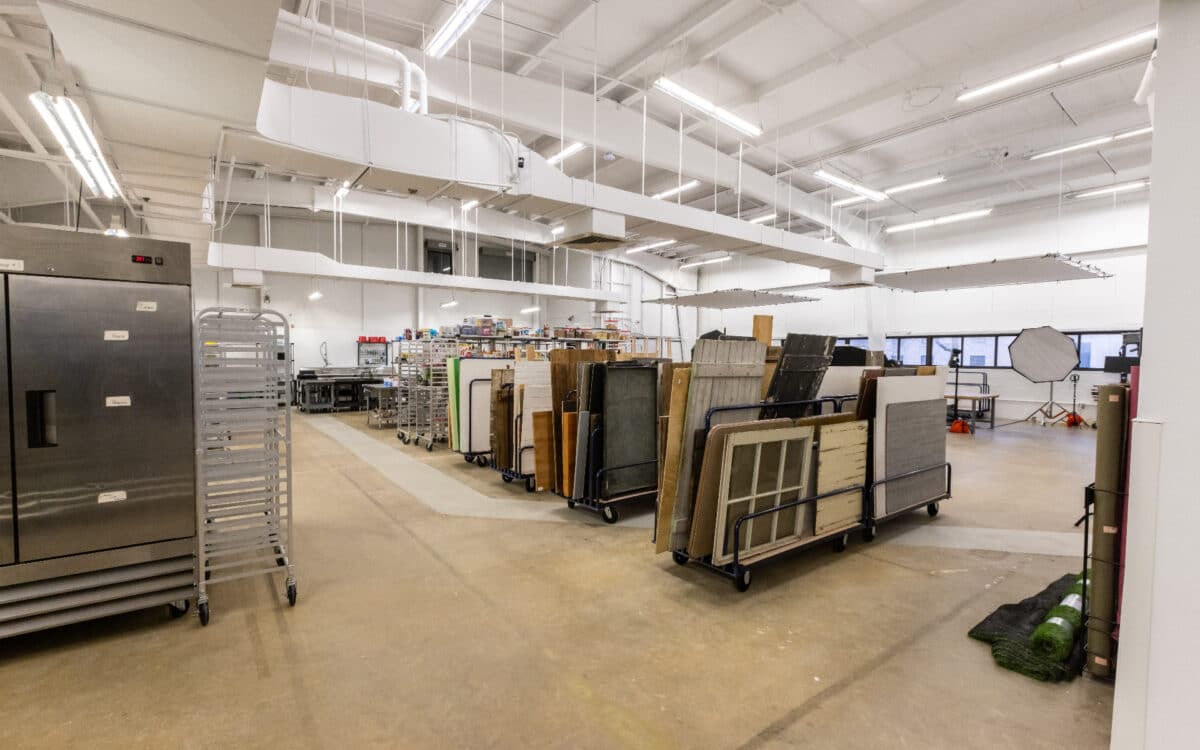 If your brand is ready for scroll-stopping, jaw-dropping, gorgeous food content for social media, print or any other content or marketing campaigns, we are more ready than ever to rock it for you in the new Dish Works studio. Head here to start the conversation.