The coronavirus pandemic has caused all businesses, including those in the food industry, to redefine how they operate. Food brands are shifting their communication objectives, our co-founder and President, Mary Bigham says, "During this time, new trends are emerging, and while we don't know what the future holds, we do know what's happening right now: There has never been a more captive audience for the type of online content we produce for our clients… Social media use is skyrocketing, and food purchasing is at record highs. In response, we've added new content services to help our clients continue to communicate with consumers during this crisis, and in the future, as well,"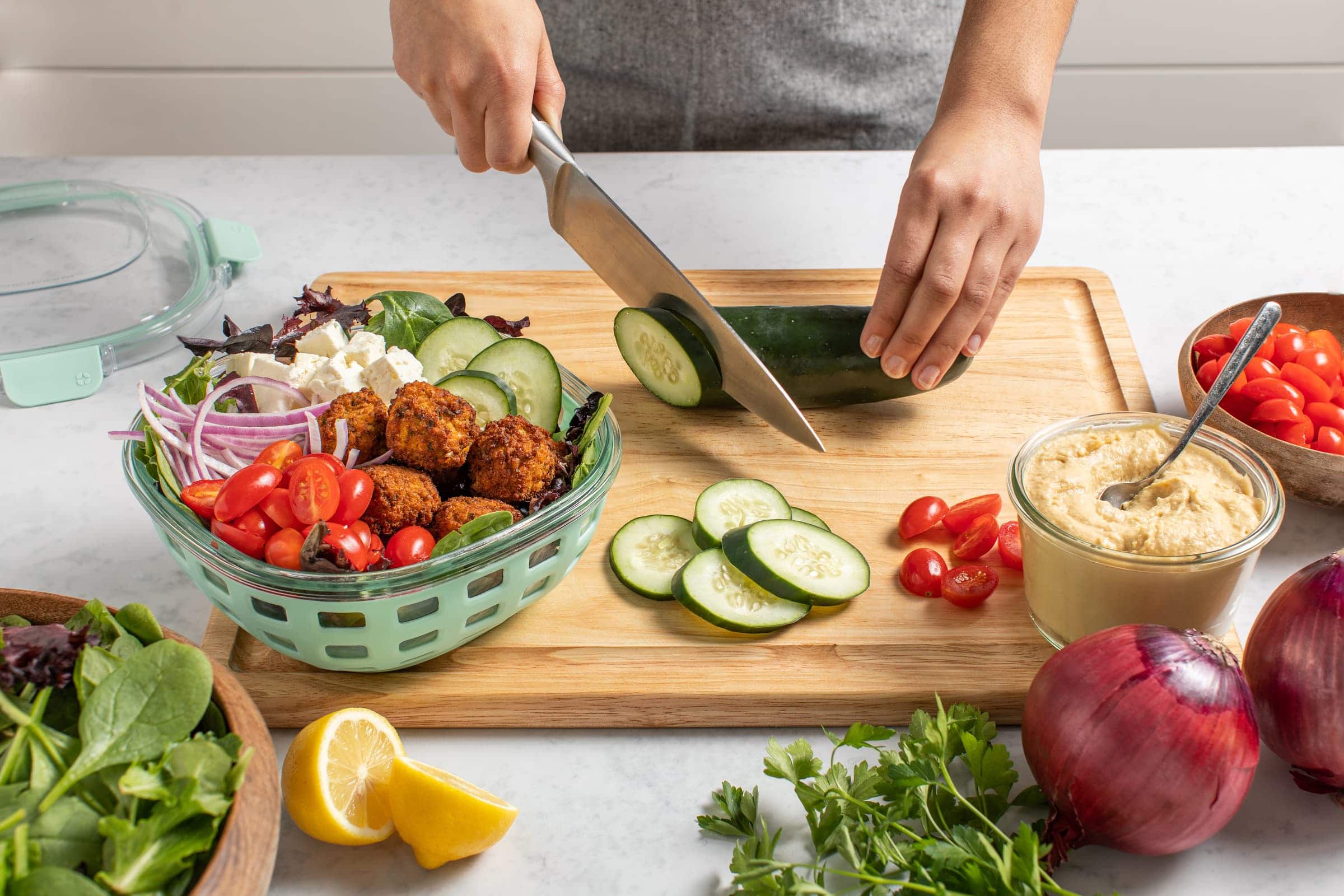 A recent report from Forbes says, "During this crisis, marketers may shift messaging, spend or delay initiatives, but it doesn't mean to stop communicating. Content marketing can be a lever that's easily flexed, less promotional, and deployed right, could create some discernible value in the short term for the customer, and in the long-term for the relationship."
Inspired by this advice, our team at Dish Works has identified how brands can best communicate and engage with their audiences during this time, a time when food brands are selling at record volumes, and food marketing has dramatically changed overnight.
What consumers want right now is positive, helpful and comforting content while they're hunkered down in their homes. In the current stay-at-home environment, more than ever before, content that's offered by food-and-drink brands through online communication channels, including websites and social media, is a great way to connect with, and encourage, your customers throughout the coronavirus pandemic, and beyond.
We've identified these trends to give insights into emerging patterns in our "new normal":
Trend: Blogs are making a comeback
Right now, consumers are finding solace reading long-form content; think of it as a warm blanket to comfort during troubling times. They're stuck at home and, in general, they have more time to consume content, such as informative, educational and fun blogs.
We're seeing brands shift from focusing on visual content, and they're returning to the written word. They're pivoting back to blogs to communicate with their customers.
Trend: Virtual events and holidays are part of the "new normal"
Brands and consumers, alike, are coming to terms with the reality that we'll be spending the spring holiday at home and physically away from family and friends. Consumers are embracing group chat technologies (Zoom, FaceTime, Skype, Facebook Watch Party, etc.).
This is another 'new normal' — the virtual holiday. Consumers are looking for innovative ways to shop, cook and connect, and we have the tools to help brands connect the dots for their audiences so they can spend the holidays virtually together.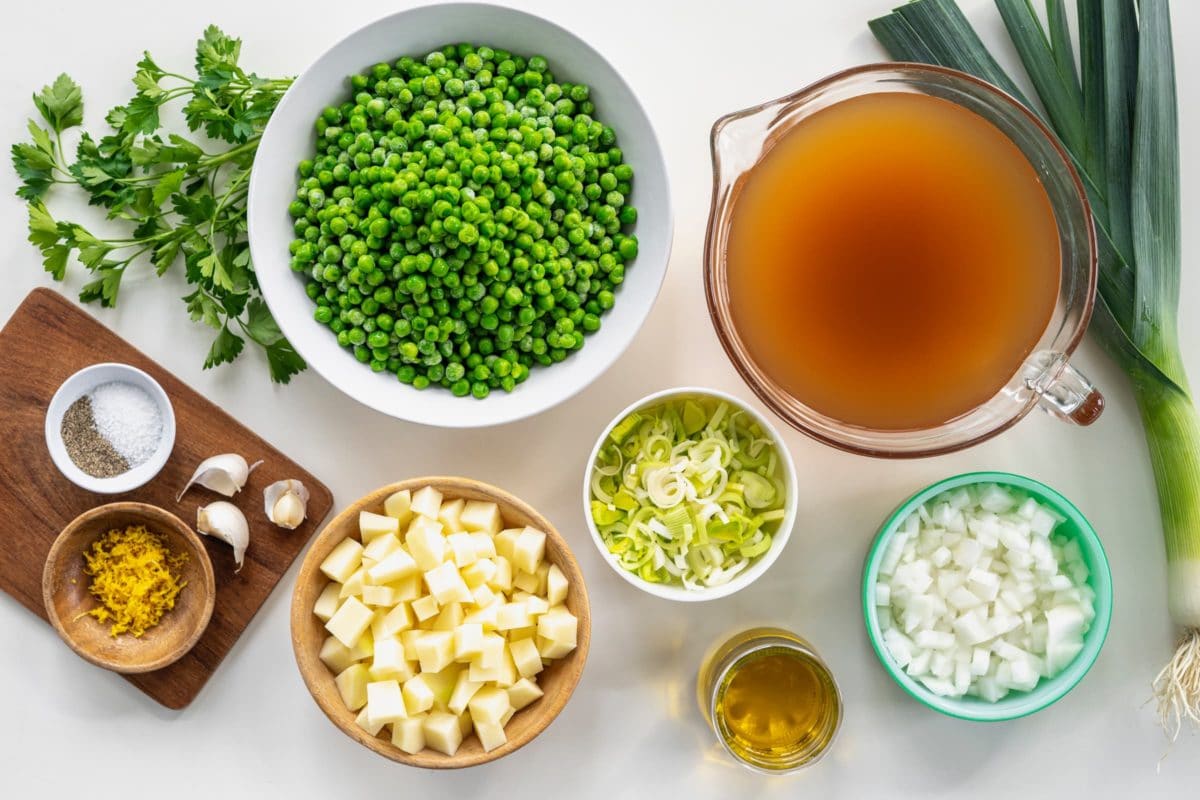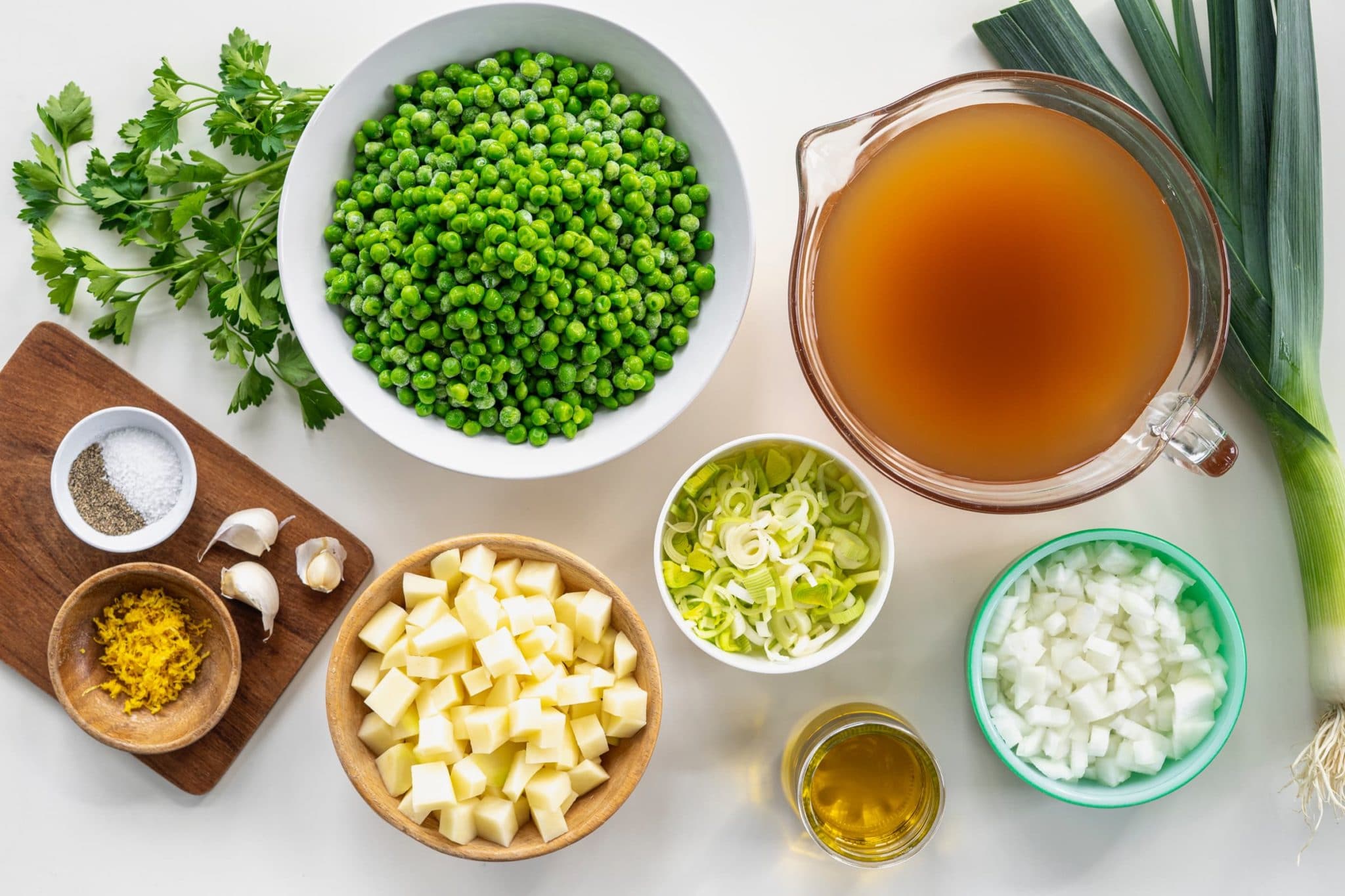 Trend: Consumers seek meal planning advice and shopping convenience
Consumers are experiencing what we call "food fatigue." It comes from working with sometimes limited, or the same, ingredients and wondering what to make next. Brands are eager to support their audiences with creative meal ideas and ingredient sourcing. At the same time, shopping has become a huge consumer stressor leading to a surge in online purchasing.
Many consumers aren't used to eating home three meals a day, seven days a week. We've created a service so brands can offer their customers easy meal and snack plans plus also provide information for convenient and low-stress ways to shop. The meal plans include links, so the home cook can easily source a brand's products online, along with the other ingredients.
Trend: Animated GIFs and stop-motion visuals attract attention online
At a time when people are craving distractions from the news, animated GIFs are fun snippets that entertain and also inform. GIFs capture attention and they tell a story without the investment or time it takes to produce videos. These short stop-motion visuals are great assets for a brand's media library to help capture attention, educate the audience and then convert followers to visit its website.
Trend: More consumers are searching for recipe guidance
Helping consumers know how to use their product is less about marketing right now and more about understanding what the consumer is up against. It's a helping hand and a comfort as some consumers wrestle with cooking more at home.
Recipes are less of a trend and more of a necessity for food brands. Since brands have existed, successful ones have used content marketing in the form of recipes. Every bag of Nestle Tollhouse Chocolate Chips has a recipe on it. Bisquick was created and produced during the depression and thrived by distributing a booklet entitled '101 Delicious Bisquick Creations' — and ended up selling more than 500,000 cases of the mix during a trying time!
Content marketing in the form of recipes is not new, but brands sharing them in the time of a crisis shows empathy, compassion and understanding to audiences. King Arthur Flour is an example of a brand that understands what the people need right now. They're providing easy access through their website to information about comfort foods.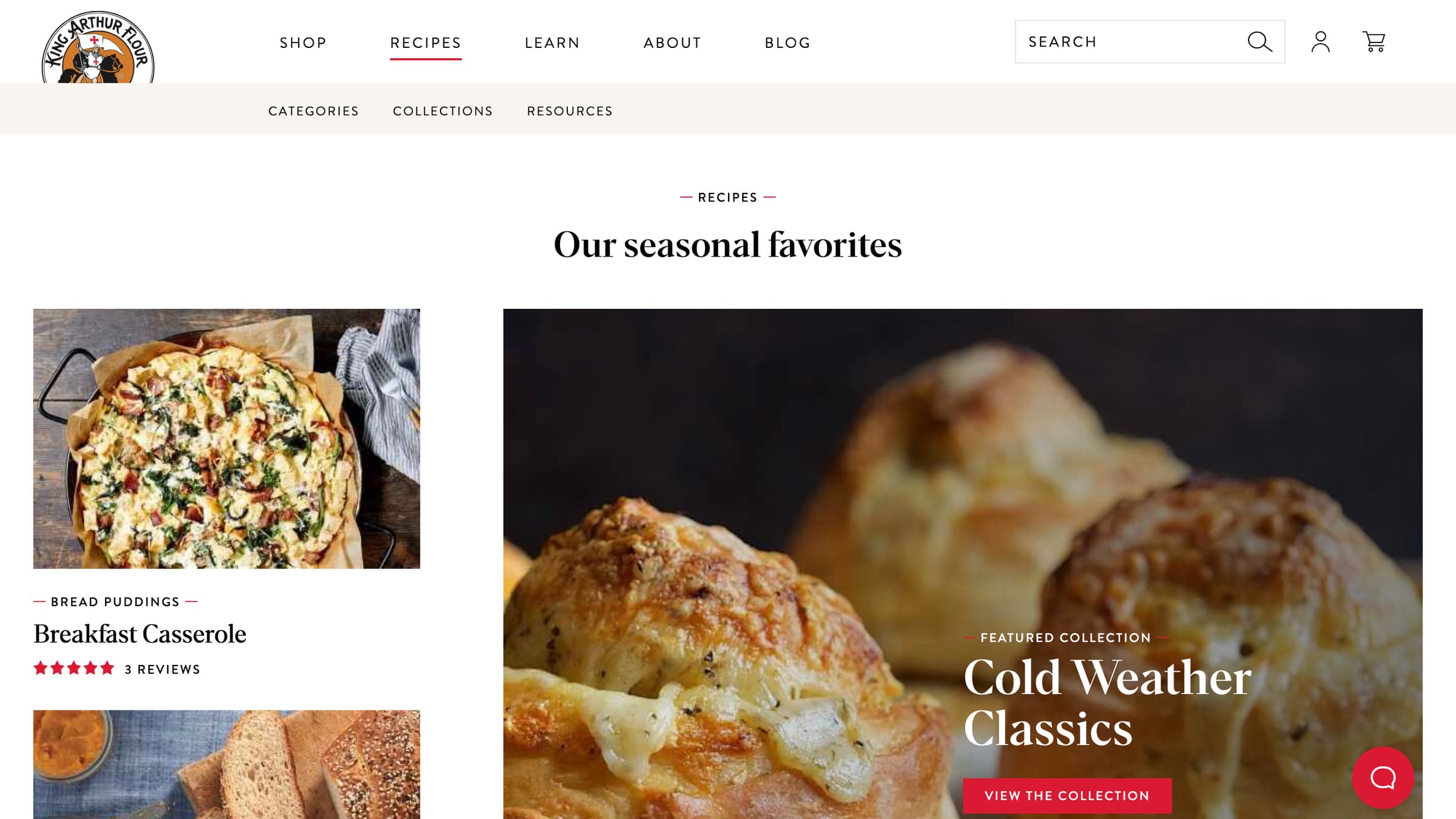 There are two types of home cooks stuck inside their homes right now: Those who live to experiment, and those who are struggling with basic meals. The experimenters are relishing the extra time to cook and spend hours trying new recipes or projects in the kitchen that they never had time for before. Those who have no idea what to make next generally don't enjoy cooking but need to feed themselves (and, often, families); they need support and easy to understand directions to cook for themselves.
Recipes can serve both of these demographics so brands that are sharing simple, easy and accessible recipes are doing just as well as those that are sharing ambitious, challenging and expert-level recipes. We have a long history of creating both to service brands' audiences.
Trend: How-tos, hacks and tips provide ongoing value to consumers
How-tos, hacks and tips enjoy a long shelf life and provide an evergreen resource that will continue to provide value to consumers for years to come. They demonstrate a brand's authority in a fun and engaging way by showing consumers not only how to use its products but how to become an expert at using them.
Consumers, now more than ever, are loving brands that are sharing helpful tips and how-tos. They're winning with 'foodie 101' education and brands are showing that they're listening to consumer needs. Tips are more important than ever to help make life feel easier, safer and organized, whether a consumer is a parent of school-age children balancing homeschooling with work, or a single person isolated at home. Brands that create content to inform, educate and help versus just selling will garner customer trust and be remembered long after this is over.
McCormick is another brand that is doing a great job with this right now. They have quickly updated their site to offer informative content, like playlists to listen to in the kitchen, and tips and tricks on how to organize your spice cabinet, and q&a for substitutions, plus tips and tricks for home cooking.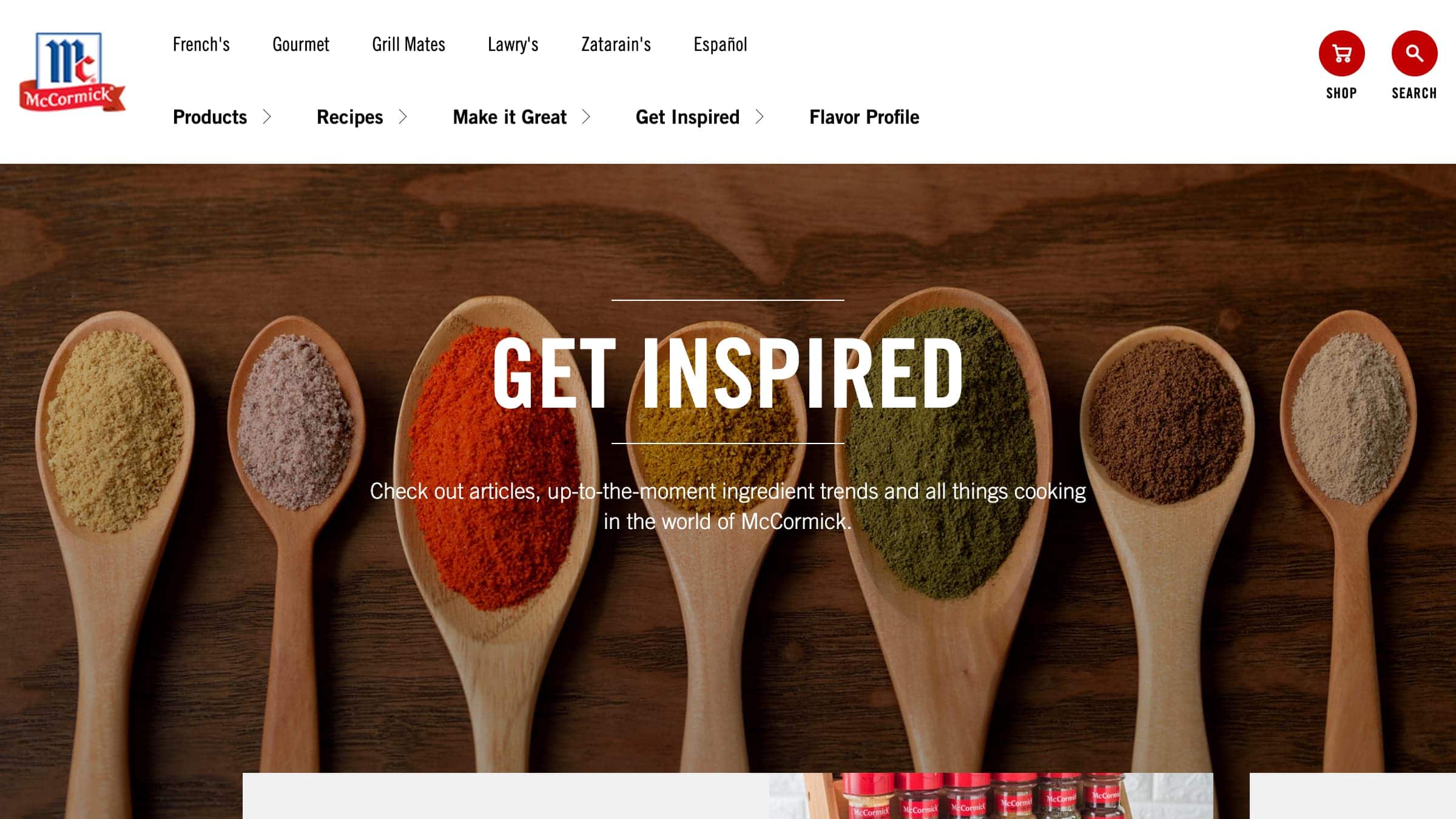 Responding to communication needs during the coronavirus crisis
We've added new content services for brands in the food-and-drink industry that are specifically tailored to respond to communication needs during the coronavirus crisis. These content services include Meal-Planning Content, Virtual Holiday and Event Menus, Food-and-Drink Pairing Guides, and Blogging Services.
Dish Works is here to serve brands and consumers, alike, stemming from our expertise in working virtually, as well as our deep sense of community and caring. We believe food is love, and 'the great connector.' More connection is what everyone needs right now, and we love helping brands and people connect over food and drink.
---
For more information, read testimonials from clients, view the Dish Works portfolio, read the Dish Works blog and inquire about working with Dish Works online.