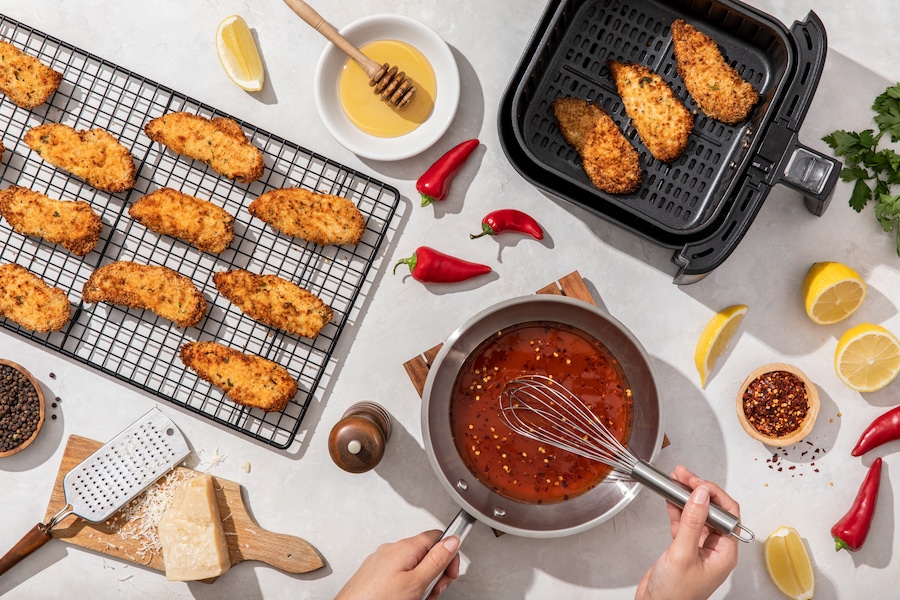 Is it us, or is the new year moving quickly? It feels like it was just yesterday that we were pivoting our business to seamlessly deliver for our clients as a global pandemic changed everything — everything except our resolve to move forward and tell our clients' stories through beautiful food and drink content.
As food content experts, we at Dish Works kept a close eye on what emerged in 2020. We don't know what's in store in 2021 pandemic-wise — at this writing, the vaccine rollout has begun! But we do know what's to come in the food content space. It's also worth noting that we're poised to remain virtually by our customers' sides, and to adapt no matter what's thrown our way. As we look into our crystal ball, we're pleased to share our predictions that some of our favorite trends will live on, joined by fresh new finds. Here's what you can expect to dominate the 2021 food content scene, courtesy of our team of food stylists, photographers, writers, recipe developers, chefs and art directors. Cheers!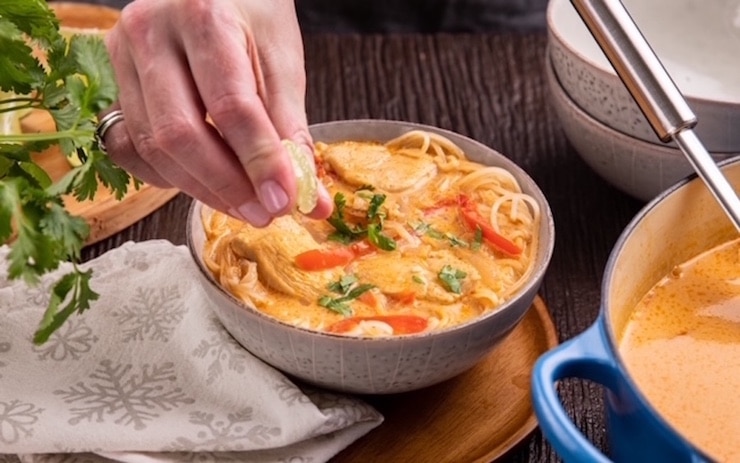 We Still Want Comfort Foods
Comfort foods have grown to symbolize the past, but not just what your mom used to make. They provide comfort in a time of uncertainty. We still don't know what the new normal is on any given day, but a burger is a burger, tacos are reliable, stews are easy to make, and fried chicken elevates to almost an indulgence. Comfort foods are there when we need them, and they are familiar — because we're getting dished up enough of the unexpected right now! They're like watching a movie we know the ending to and love. Comfort foods also mean "easy" for the multi-tasking home cook: One-pan meals and pressure-cooker meals save time and infuse deep flavors into simple ingredients.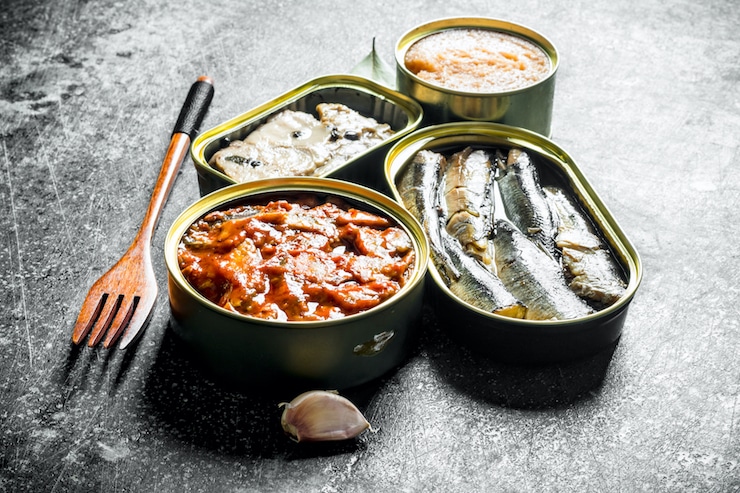 We're Open to Emerging Ingredients
Walking beside comfort is the need to mix it up at times. It could be for a special occasion, pure curiosity, a new dietary need, or the search for different flavors. To that end, you'll see a myriad of spice options such as truffled, smoked and lemon salts, holistic darlings fresh ginger (try it pickled) and turmeric, slightly citrusy sumac and Indian Kashimi (garam masala's big brother). These will appear in cakes, cocktails and condiment recipes, too. They also partner well with the growing selections of meatless, plant-based substitutions. Gaining in popularity is versatile tinned fish, which is so much more than sardines and tuna: Try anchovies, smoked trout and shellfish. A quick nod to enduring heirloom fruits and veggies, which simply are an old cultivar of a beloved plant. Tomatoes, potatoes, eggplant, peppers and more add unique colors, textures, sizes and flavors to dishes.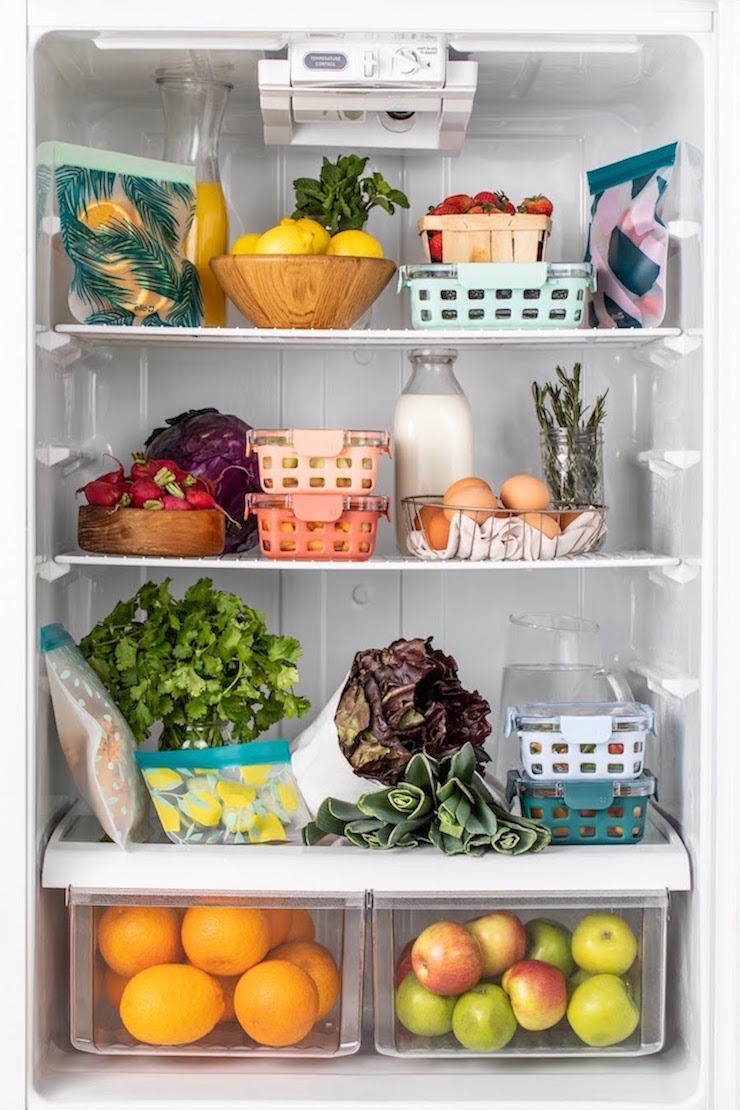 More Healthy Options — Yes Please!
The air fryer continues to be the cookware rising star, perhaps edging out the Instant Pot in the coming year. Home cooks are creating crispy and crunchy everything (more comfort?): bacon, chicken, fries, bananas, roasted nuts, falafel, kale and more; but remember steak, salmon and many other foods and desserts cook up perfectly in a snap, too. Healthy living embraces a commitment to local, seasonal and sustainable ingredients such as plant-based and flexitarian preferences. Allergen-friendly choices will see strong growth, as consumers' choices have improved drastically. Pair all that with pressed juices and natural wines, and eating and drinking for health has never been tastier.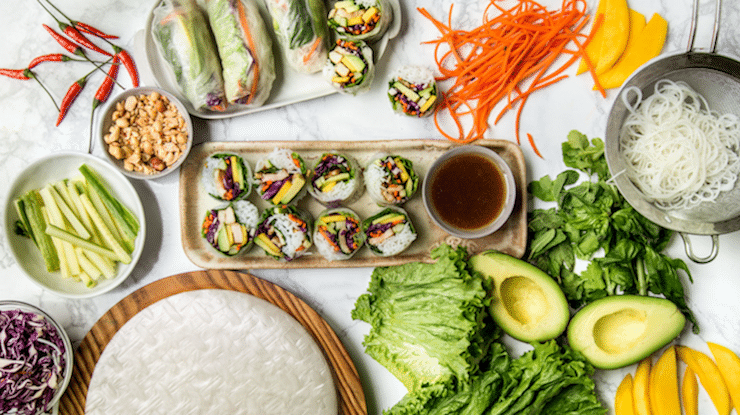 DIY Everything
There's a solid movement among home cooks to experiment and bust out of their comfort zones. Many of us still have PTSD over the sourcing issues early in the pandemic, so keeping a well-stocked pantry will continue to trend for many. In 2020 we embraced new skill sets — a homesteader mentality — and those skills will still be put to work and built upon in 2021. Now, the things we didn't think we'd ever want or need to make ourselves are enticing. So instead of going out for sushi or dumplings, we'll make them. Rather than buy pasta and sauce, we'll make them. When we want a charcuterie plate, we'll compose it ourselves, right down to mixing our own mustards and baking our own crackers. DIY also gives us something we can control in changing times.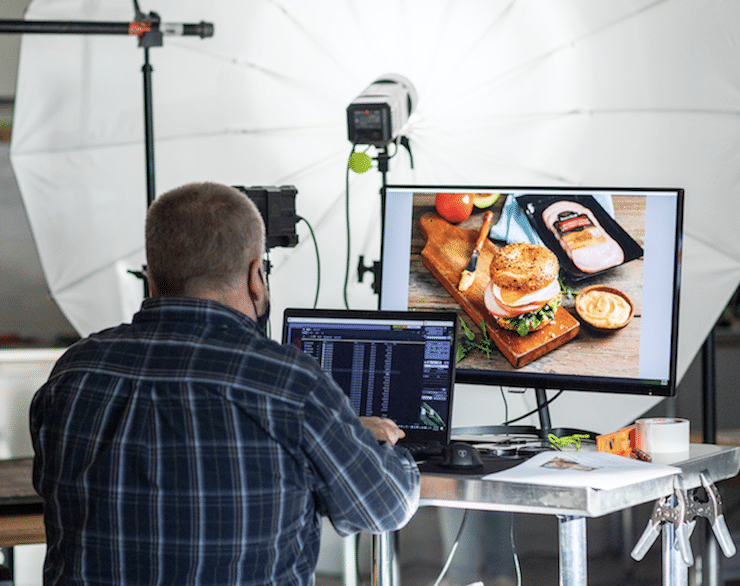 Virtual Continues to Dominate
How do home cooks learn to DIY? While comfort food fans are often paging through beloved cookbooks, DIYers are online. This opens a world of options, like recreating long-missed restaurant dishes, nailing a celebrity's go-to favorite, ruling with 30-minute meals for the whole family, and even hosting video chat-enabled contests, a la Food Network's "Chopped," among friends. We now see Pinterest being pushed aside as TikTok grows into the place to be for food inspiration and entertainment. Brands previously only on YouTube — which is still great for in-depth techniques and tutorials — are embracing TikTok, a savvy move, as it will dominate as the 2021 how-to-cook platform. We create how-to and educational videos for our clients, so we know what a valuable tool they are for customer engagement.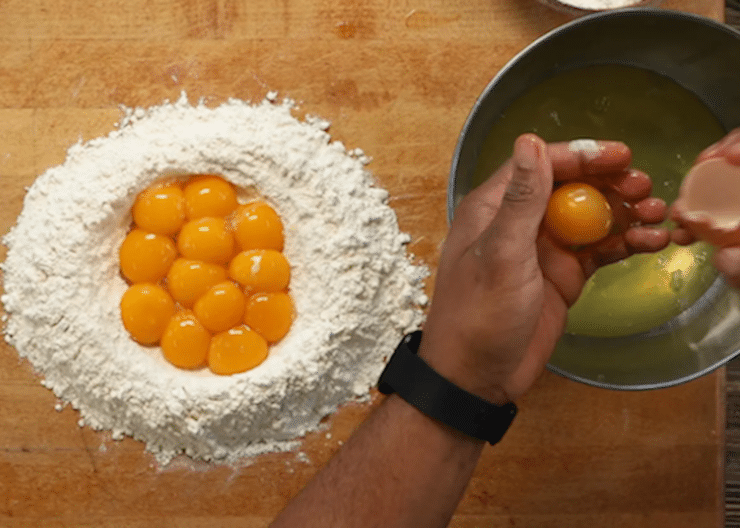 Diversity is More Than a Moment
2021 will bring the continued breaking of stereotypes with more women highlighted in commercial kitchens, and more men in home kitchens. All ages and skin tones will be represented from here on out. Intentional diversification is not a trend; it's long overdue. We're glad brands are showing up to be inclusive in their content, and we're leading the way to achieve those goals in everything we do for our clients, because it's simply the right thing to do.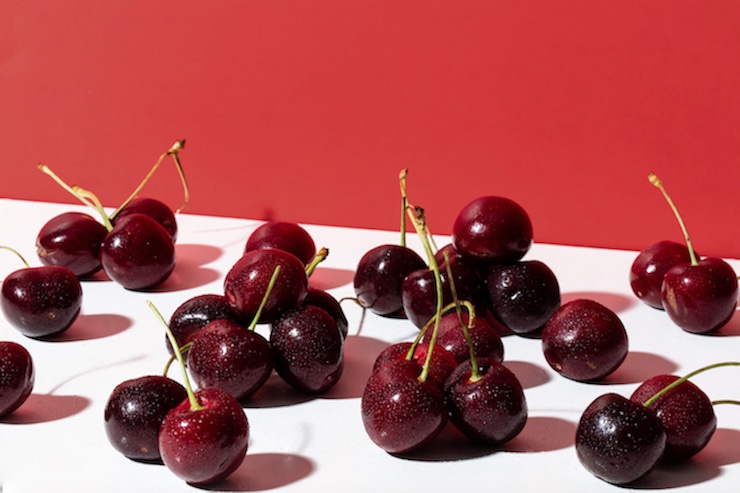 Food Content Production Trends We're Embracing
We expect to employ these visuals in the coming year, as we stay ahead of what's current to keep our clients' marketing sharp and engaging. Expect aesthetics that feature hard lines, high contrast and bright colors. Risers are making a comeback and adding multiple dimensions to presentations. Celebratory props are more than welcome after a year of disappointment; we're using streamers, sports equipment, backdrops such as whitewashed wood under plating, plants and flowers for earthiness — all above and beyond the place setting. Realism — or authenticity — will be front and center displayed as crumbs on the table or a beverage ring around a glass, touches that are less-polished, because if 2020 taught us anything, it's that perfection is a myth.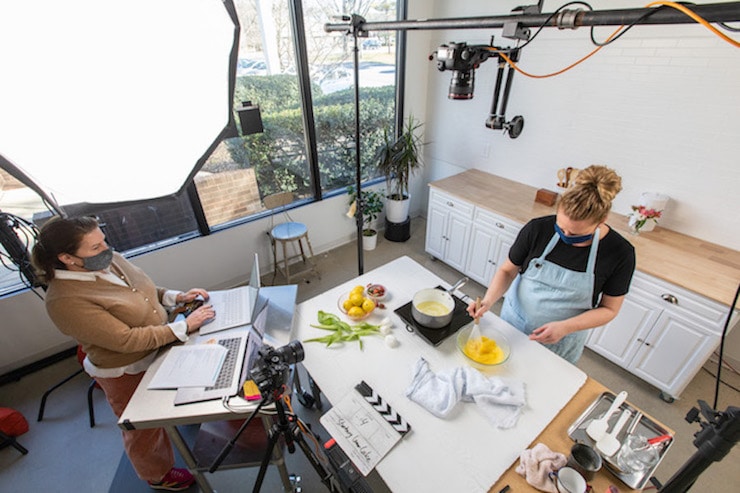 What We Do
As food content experts, it's our passion and our purpose to keep our clients on trend with custom recipes. The Dish Works team of professionals makes sure our clients are able to educate, inform and entertain to create a loyal customer base for their brands. In addition to custom recipes, our clients keep their consumers' eyes riveted to their brands' channels with hands-in-pan videos, stop-motion shorts, social shorts, photography and blogs.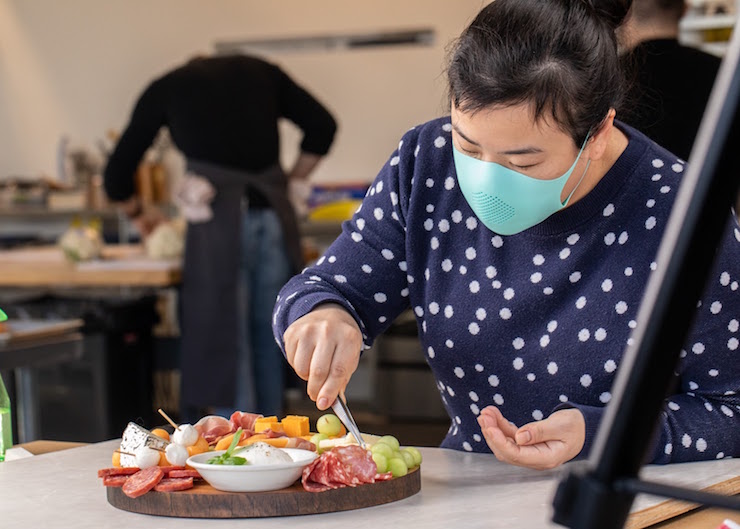 Our team loves food and drink, and also loves to innovate, execute and show we care. Our company was built on a virtual model, so we excel at strategizing, planning, creating and serving our clients "from a distance."
At Dish Works, we also strongly believe in content diversity, sustainability and community connections, which we believe strengthen all of us.Want to see more? Take a look at our client testimonials and then reach out to us. Want to kick around some ideas? Got a few questions? We're here and we're ready to get to work for you!