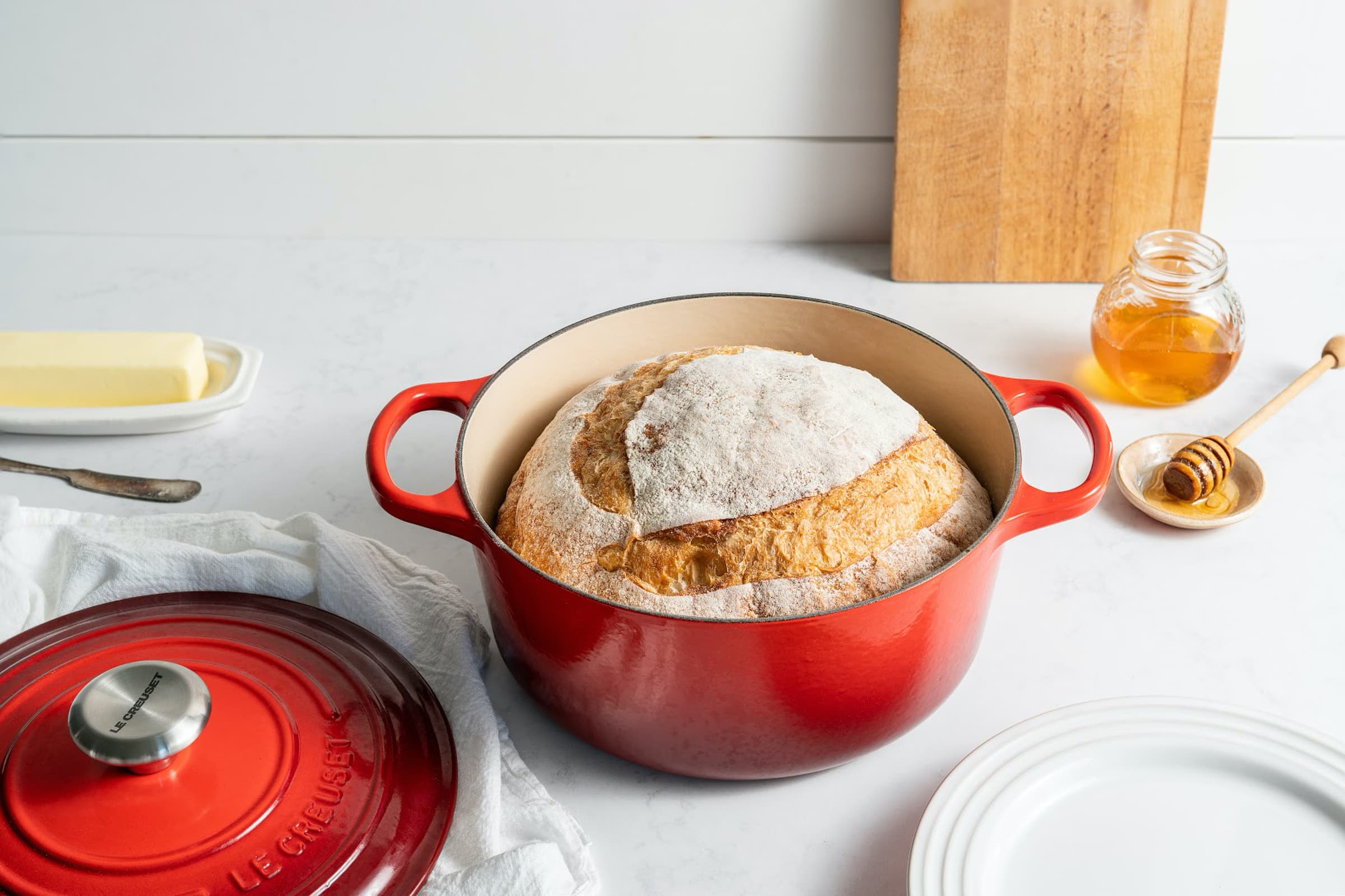 Oh, 2020. It's been … a time. Still, our team at Dish Works, and everyone in general, found silver linings in the midst of improvement projects, schooling tasks and way too many Zoom meetings. For so many, comfort and familiarity — or a spark of creativity — was found in the kitchen. Home chefs tried their hand at, and gobbled up, food content trends as the traditional "heart of the home" beat strong.
At Dish Works, we successfully navigated through the year and helped our clients pivot as the year unfolded, with all of its twists and turns. As the COVID pandemic impacted the world, we were next to our clients (virtually) each and every step of the way. In fact, right after we moved into our new kitchen studio, we were under the governor's orders to lock down. We responded to the lockdown by creating satellite studios in our homes to continue to create custom food content for our clients. We adapted: We were (and still are) grateful for our virtual approval systems (these systems were already in place before COVID); we saw a rise in slow content; and we offered new services for our clients to best serve their audiences.
Now, as the year comes to a close, we are back working in our kitchen studio (with masks!), but our team of food stylists, photographers, writers, recipe developers, chefs and art directors have taken note of everything we've observed this year, as many trends have emerged in the food content space in 2020. So sit back, relax and taste the year that was; then, stay tuned for our 2021 predictions!
We Went Back to Basics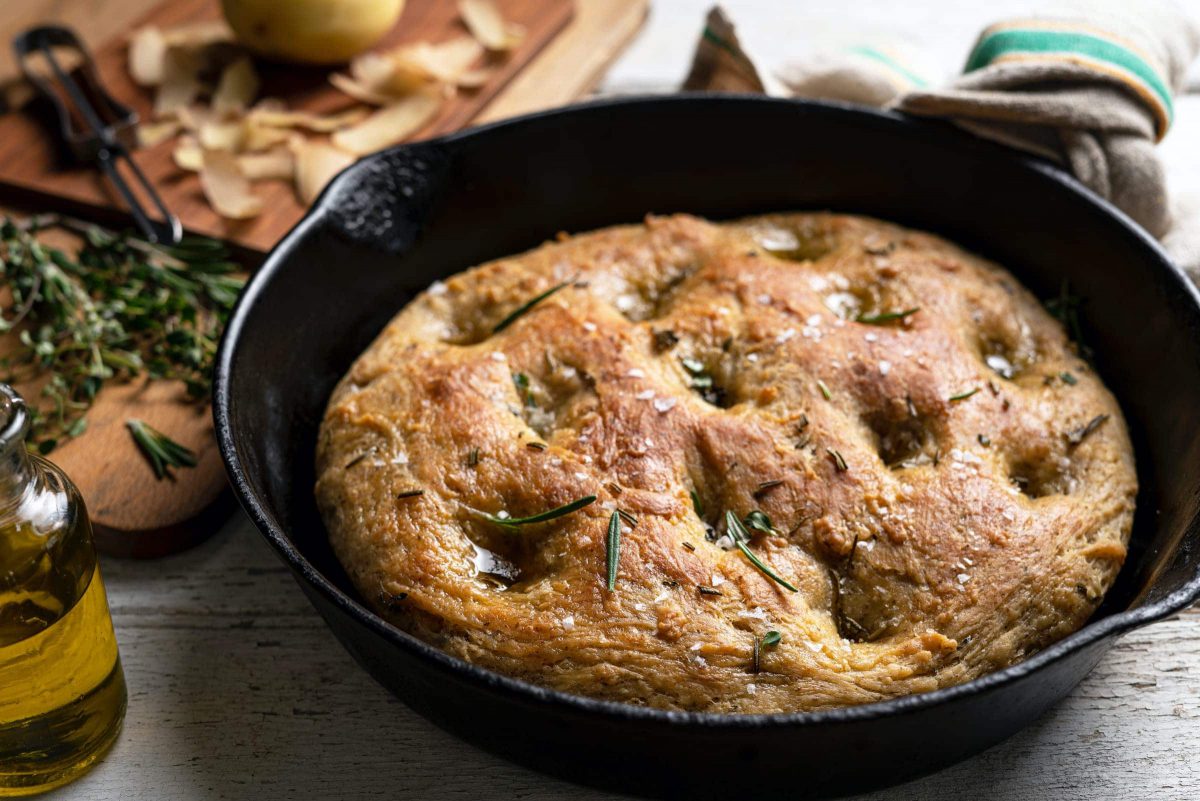 Food content trends were often simple, yet filled us up. Think hearty, handmade pasta and dumplings, plus substantial breads, like sourdough, focaccia and babka, that take more time to make, but are more than worth it.
At the same time, super-simple, filling and tasty fare was huge, including roast chicken, tacos, chili and the like. Home cooks were completely open to creative takes, whether that was cooking with scraps, or learning to cook like their ancestors — mastering methods and understanding components to build dishes without recipes.
We also loved seeing pro chefs creating their own pantry ingredients from scratch, and we snapped up those items from online stores. A favorite that hit home for many: Chef Eric Rivera out of Seattle, chef/owner of Seattle-based Addo, creating Hispanic dry goods and staples, such as canned salt cod, seasonings and soup bases. 
Nostalgia Ruled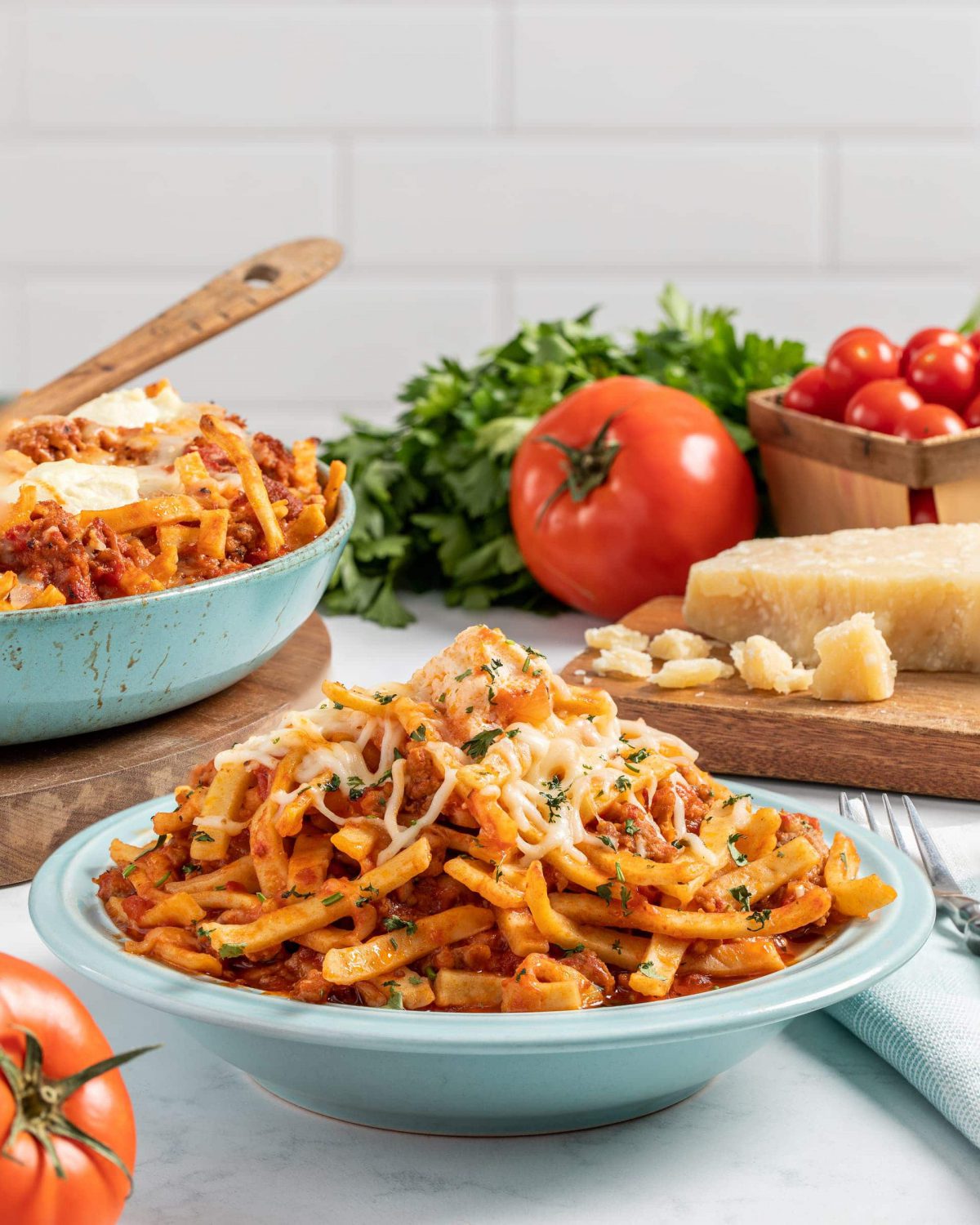 Comfort foods had a moment — and it was all of 2020. They warmed us with heritage cooking and memories of family recipes. Whether it was nailing a handwritten recipe from a long-forgotten recipe card box, or a modern take on those vintage classics, we craved home cooking from generations before us.
Home cooks cranked out comforting classics, like French-onion-everything, cozy casseroles, and lots of mac and cheese, in addition to the basics. We also rejoiced when we saw throwback childhood snacks back on the market: Dunkaroos and Planters Cheez Balls (in the can!) were welcome comebacks in 2020.
Reinforcement of Authenticity and Cultural Diversity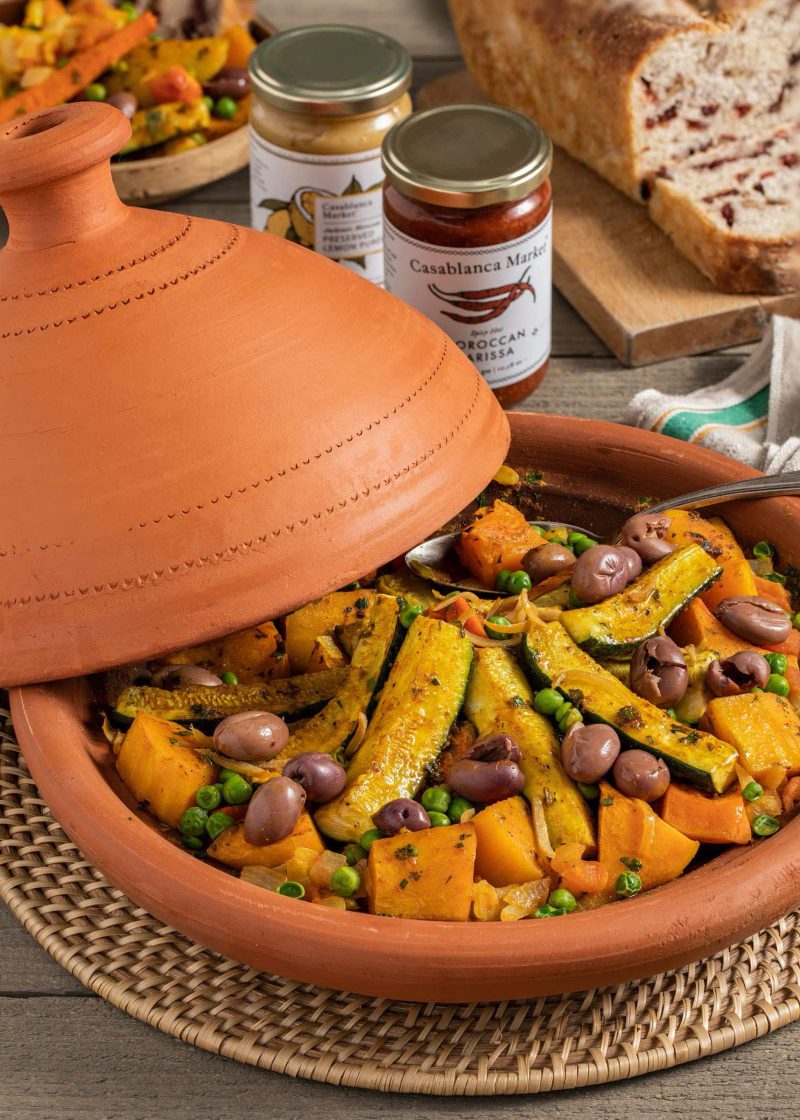 In 2020, we saw the culinary community pledge to honor the origin of cultural recipes, and we learned to respect the diversity and authenticity of recipes from around the world, while also recognizing, as Nayantara Dutta said on Eater, "For many people of color, food can be a source of pride and shame." A food52 article reported, "It's a fine line between appreciation and appropriation, respect and fetishization, celebration and profit."
In 2020 the food media world woke, and that's not a trend. It's a moment that we're grateful to have had. Diversity is also not a trend. We felt more empowered in 2020 to reinforce our responsibility in food content and food media to hold our partners accountable to be inclusive of all skin tones, ages and genders in the custom work that we create for them. That's something that we will continue to honor year after year, our promise to our clients and their customers.
Charcuterie Boards and Themed Snack Spreads — All the Time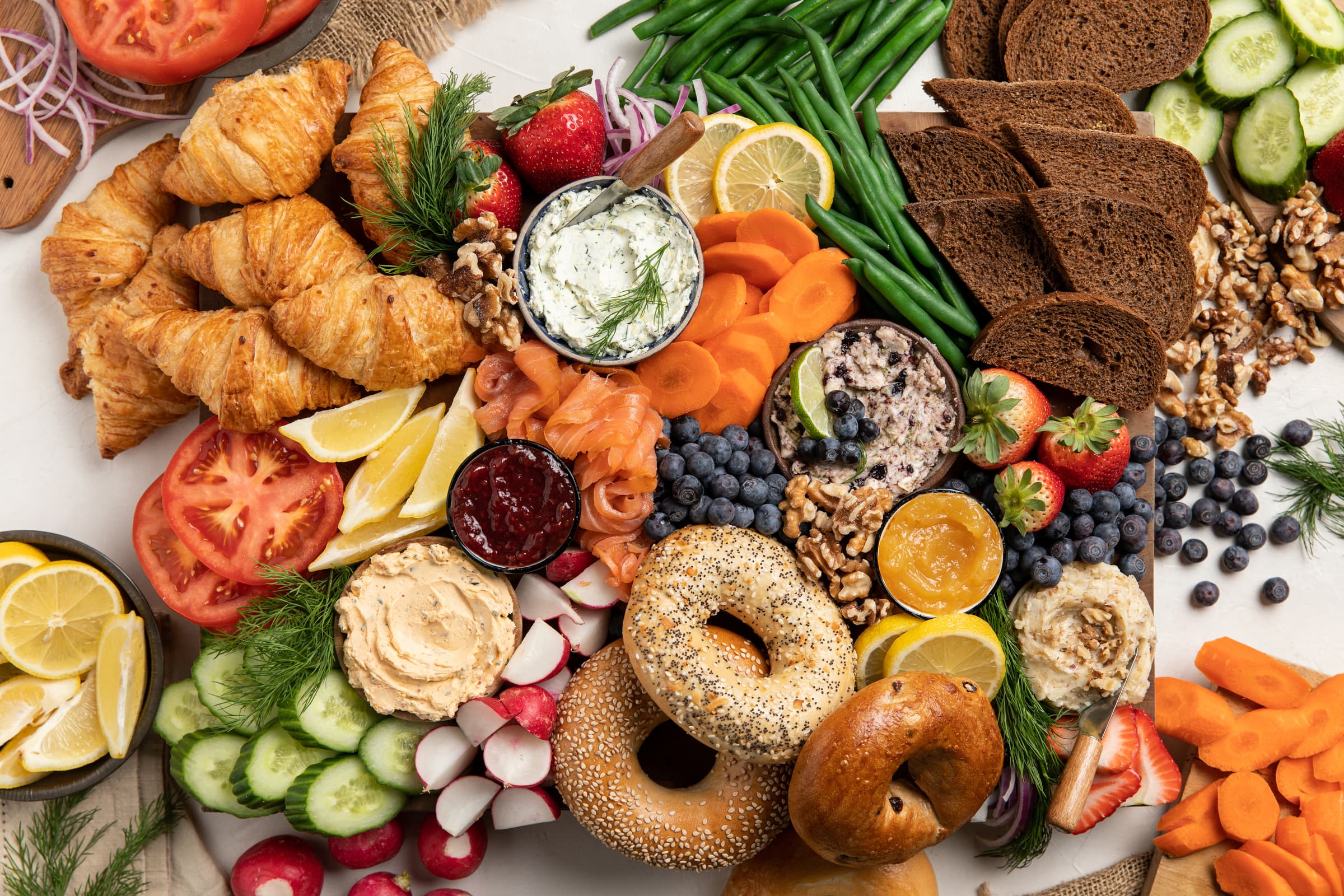 Charcuterie boards have had a major moment. Cheese board art, inspiration, salami "rivers" and gorgeous meat and cheese boards dominated social media. Businesses were started that specifically focused on creating charcuterie boards.
People looked for easy ways to add something extra to snack time and special occasions — and breakfast, lunch and dinner — so we saw and created everything from mimosa boards to hot chocolate boards, grilled cheese boards (with tomato soup), cookie boards… anything you can make, we put it on a board.
This helped make everyday moments more special, and basic ingredients were suddenly fun and exciting! We created next-level festive arrangements using wreaths, pumpkins and even charcuterie chalets (yes, shaped like a house!). We also saw lots of socially distant takes on snack boards like "jarcuterie," single-serve jars, boards or cones for those smaller gatherings.
Everything Sparkled in Glasses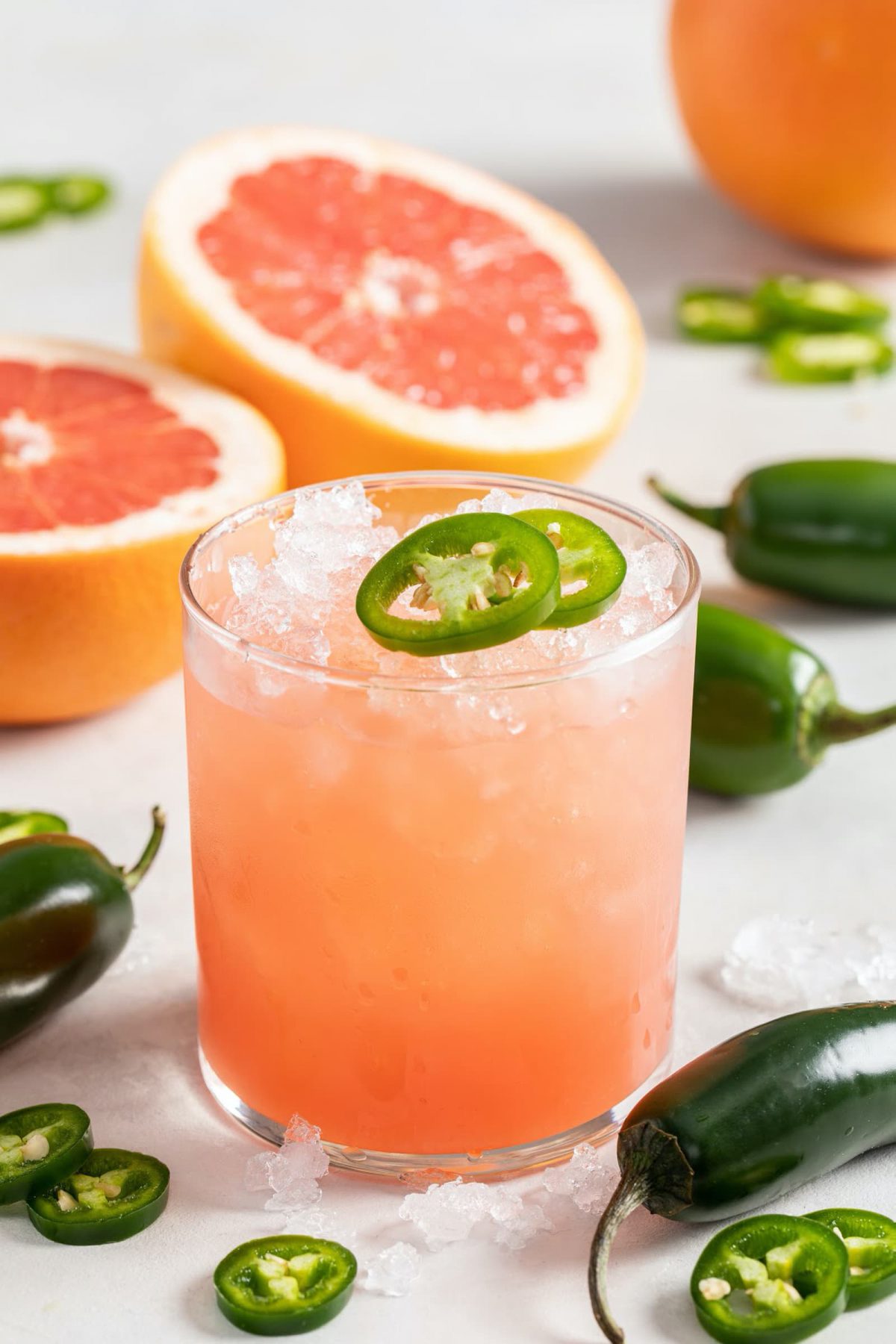 Maybe we were trying to drink less after a few months into the pandemic (or, maybe not?), but sparkling beverages ruled the year. Kombucha — whether armed with a SCOBY and made at home or store-bought — was front and center as a fizzy and healthy alternative to soda.
The no- or low-alcohol beverage scene grew with DIY syrups and mixers for crafting festive mocktails. Lower ABV and endless flavors fueled the hard seltzer explosion, often coming from our favorite breweries.
And whether they were sparkling or not, and thanks to loosening local restrictions, CBD or cannabis cocktails provided a much-needed reprieve in stressful times. Last but not least: Restaurant cocktails to go became the best takeout ever.
Many Ways to Wellness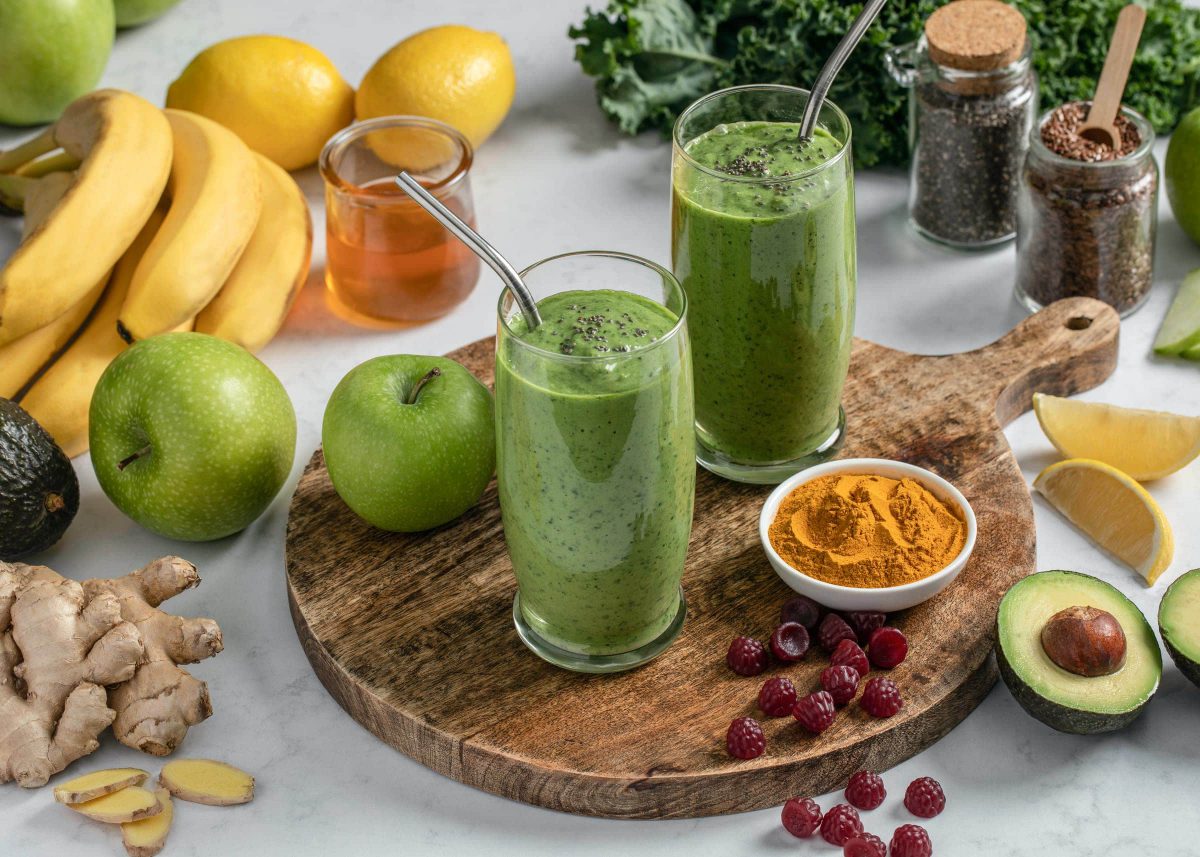 Being at home alone or with the whole family for extended periods of time pushed us into home gyms and exercise routines. Naturally, we went into our kitchens to kick our wellness routines up, too. That may have included acai and smoothie bowls with colorful, seasonal ingredients, but thanks to increased online browsing and shopping, home chefs explored new ingredients.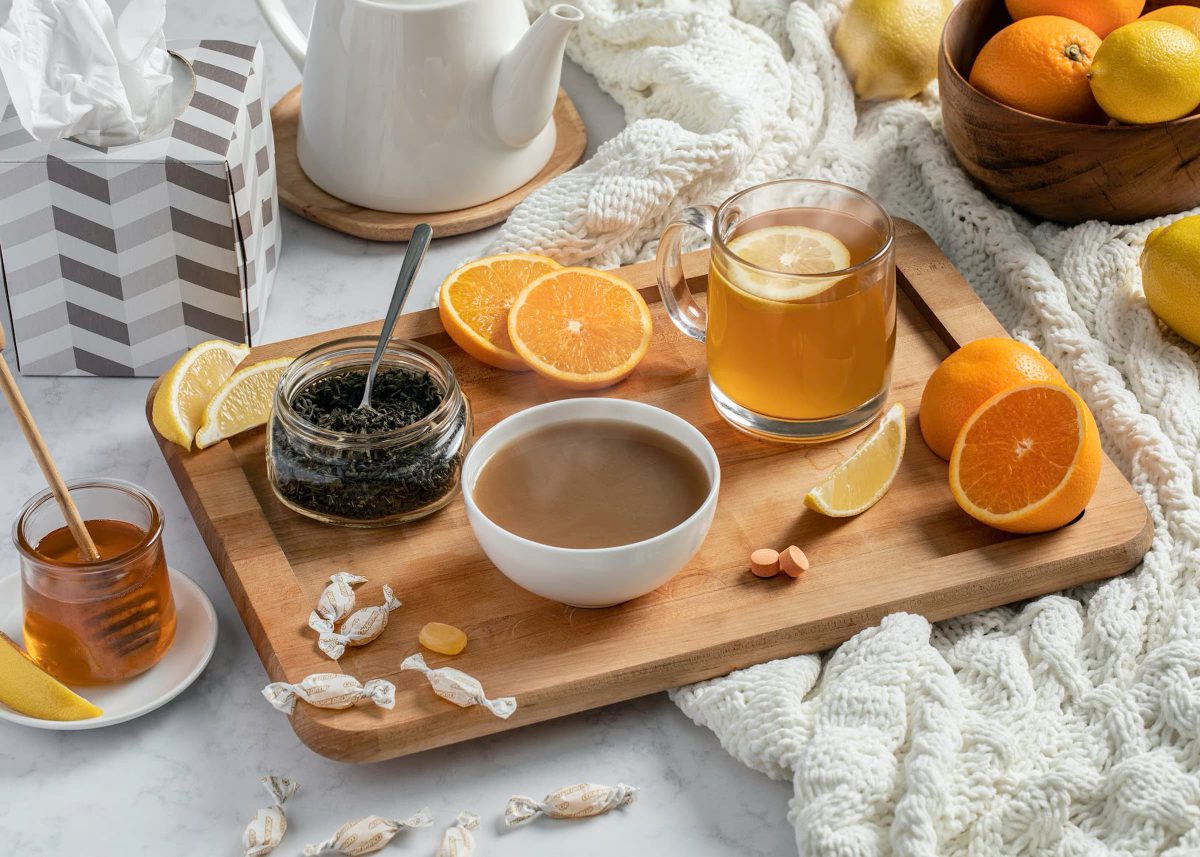 There was an elevated awareness of things like adaptogens and other holistically based ingredients, such as ashwagandha, chaga mushrooms and schisandra berry.
Home cooks also snapped up more ingredients, like chocolate, coffee, spices and oils imported with sustainable origins tracing and pricing transparency.
In states that allow for it, retail cannabis sales soared; those unable to take advantage of that upped their daily wellness routines with CBD.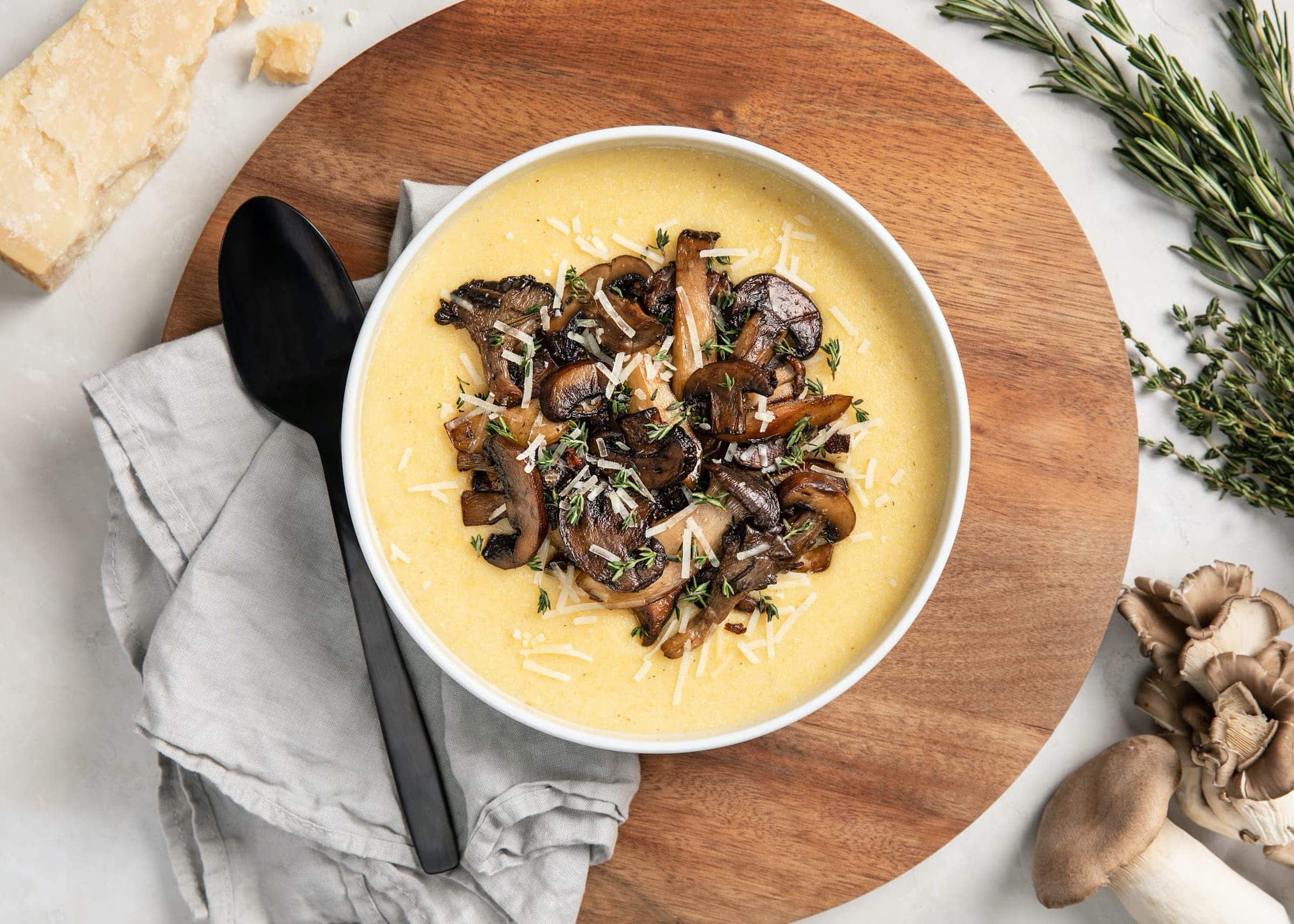 Nurturing by Nature
At points during the pandemic, the only way to get out involved communing with Mother Nature — a good thing! Gardens were tilled and nurtured, homesteader instructions kicked in, and pop-up gardens grew in containers on city balconies and in backyards. Hunting and fishing surged, too.
Home cooks experimented with venison, duck and fish, both in the kitchen and on the grill. Our favorite trend in this area was foraging. It's free to partake of nature's bounty, and foraging offered lessons in not only what to choose, but how to harvest it as people discovered new ways to eat new things.
Content Building Trends
We've done our share of Zooms in t-shirts and no makeup, but when a celebrity chef does it on Instagram or TikTok, then we know it's trending. Getting the inside look on what our favorite chef or celebrity likes to cook (in their actual at-home kitchen), or a peek into their typical food day, was gold. Audiences ate this up. Production quality was stripped way down with crews at home, but the value of the content was there and resonated.
Similarly, while creating food videos, we incorporated more ASMR (autonomous sensory meridian response), a fancy name for those sounds we love to hear like pouring, stirring and egg cracking. It helped us get that virtual "taste" through the screen and skipped the unneeded noise.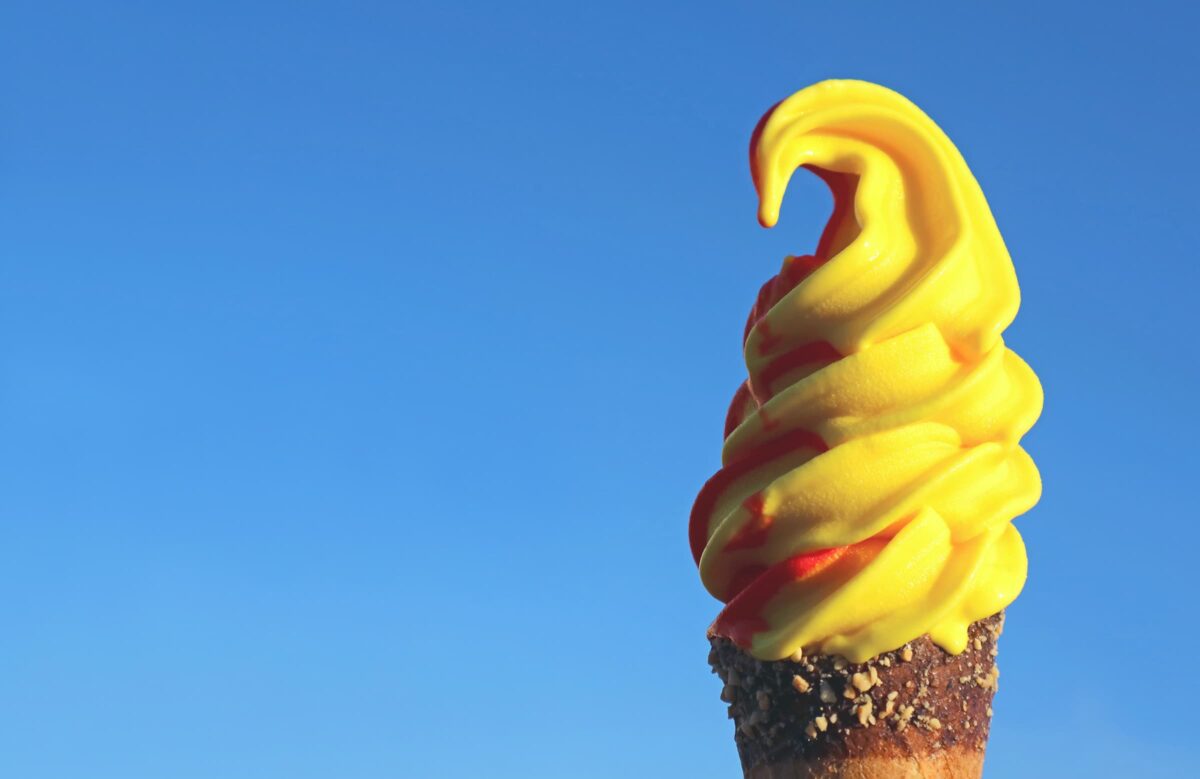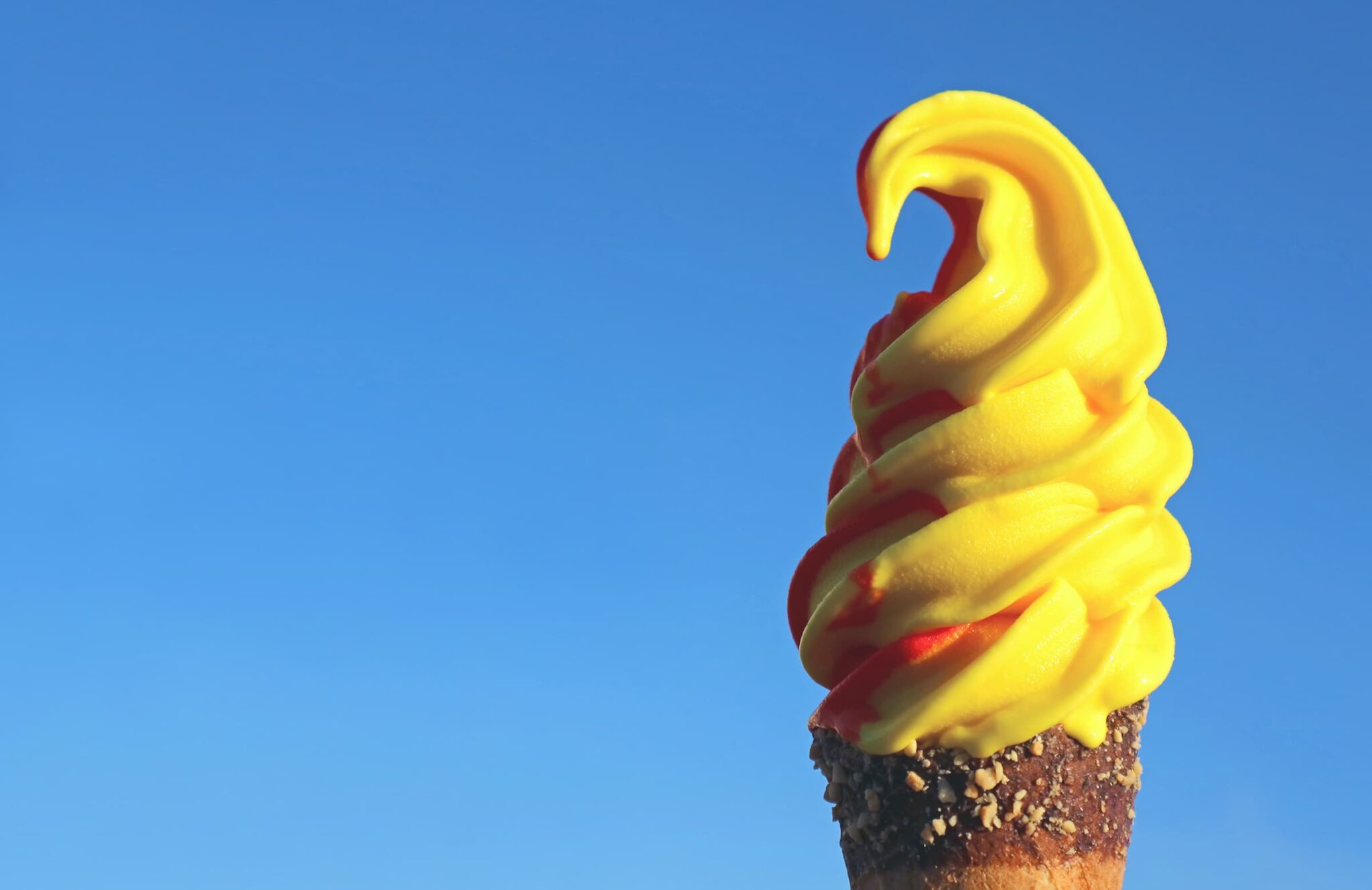 We also saw food bloggers and influencers make copycat recipes from their go-to restaurants or destinations (like the Disney Dole Whip trend) were also popular, offering virtual vacations at home.
Social Food Content Booms
It wasn't just celebrities wowing us on TikTok or Instagram Reels; use of those apps spiked in 2020. All generations discovered the magic of TikTok (then Reels), and a result was ordinary people trying just about everything in the kitchen. Watching stars rise on TikTok by documenting their kitchen journeys, or filming the sandwiches they make at work, provided virtual connection in a stay-at-home world. Food TikTok is a place people found comfort and inspiration. We also saw giant growth in virtual cooking classes, as people took to Zoom to hone their skills. A trend we absolutely loved was brands offering kits for home delivery so families and friends could Zoom happy hours, cheese tastings, wine tastings and so much more.
Popular Cooking Methods Resurgence
All this creativity comes with a price, and that was to either dig into cabinets for long-forgotten kitchen tools (slow cookers) or into our wallets for the latest (pressure cookers, or Instant Pot). We rocked quick and easy one-pan and sheet meals, air-fryer everything and backyard camping-style fire grilling recipes and videos for our clients.
Outdoor cooking, sometimes in pizza ovens, rose in popularity, as well as novelty appliances, like snow cone machines that brought a shot of dopamine to home kitchens. Bored or experimental cooking, such as trying virtually anything in a waffle iron to see how it would taste, was also "a thing." (Yes, you can waffle pizza, bibimbap and chocolate chip cookies; the waffle iron also serves as a decent panini press.)
Next-Level Foods
We've riffed on simple food, the basics and comfort foods, but the fact remains that, with a bit more time on their hands, more people than ever actually made difficult recipes from scratch. These were often people with a bit more disposable income to source the tools and ingredients. That same income bracket hired private chef services, a sector that boomed as restaurants had to scale back or close. Enabling food content trends to soar was the growth in home renovations — particularly kitchens — that being stuck at home for months on end brought to light. We saw it all in real-time as people took to social media to show off their shiny new kitchens and kitchen toys. 
Food Content Photo Trends
In a year when people found themselves simplifying in many ways, the photos we shot for clients also reflected relatively clean compositions. These were augmented with hyper-colorful or lushly textured backgrounds, and a modern take on the throwback use of prop boxes and risers.
The "modern" look this year was a throwback to 80's food photography styles, with general aesthetic of hard light, hard lines, high contrast and bright colors, an attention-grab in a year that had us staring at our screens for extended periods of time.
Flashes in the Pan
One person's obsession is another's yawn, and we couldn't agree on some trends. One thing is certain: Both storied recipes and bold new products can have their day in the sun. Witness dalgona or whipped coffee (is it worth it?), mini pancake cereal (milk or no milk?) and truffle hot sauce (expensive condiment or revolutionary topper?). You decide.
What We Do
As food content experts, it's our passion and our purpose to keep our clients on trend with custom recipes. Food has always soothed the soul, but never more than in 2020, and Google's Year in Search results prove it. 
The Dish Works team of professionals makes sure our clients are able to educate, inform and entertain to create a loyal customer base for their brands. In addition to custom recipes, our clients keep their consumers' eyes riveted to their brands' channels with hands-in-pan videos, stop-motion shorts, social shorts, photography and blogs.
Our team loves food and drink, and also loves to innovate, execute and show we care. Our company was built on a virtual model, so we excel at strategizing, planning, creating and serving our clients "from a distance."
At Dish Works, we also strongly believe in content diversity, sustainability and community connections, which we believe strengthen all of us.
Want to see more? Take a look at our client testimonials and then reach out to us. Want to kick around some ideas? Got a few questions? We're here and we're ready to get to work for you!